It's hard to believe that the tenth season of RuPaul's Drag Race is coming to a close. Though we still don't know who will be crowned America's Next Drag Superstar, we do know that this season has been wild. There have been fights, tears, and epic lip syncs, and now is the perfect time to reflect on these iconic moments from the season. Warning: there will be spoilers.
1. The entrance looks.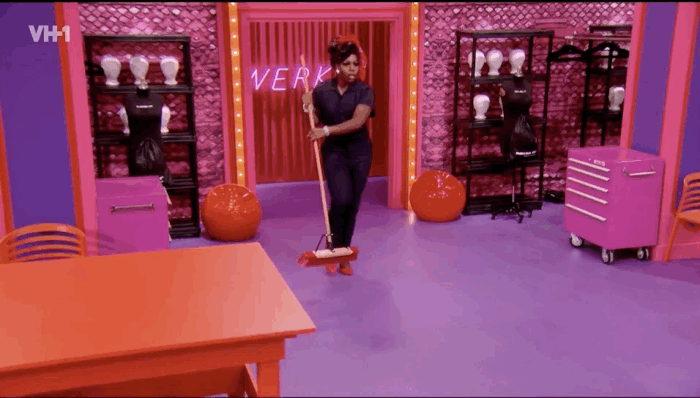 https://intomore.com/culture/rupauls-drag-race-season-10-episode-1-recap-dollar-store-make-me-holler/4775c886af7a4dae
This season had some of the most iconic entrance looks. From Eureka's phoenix look, to miss Monét X Change's stunning reveal and one-liner pictured above, there wasn't one look that I didn't like.
2. Vanjie...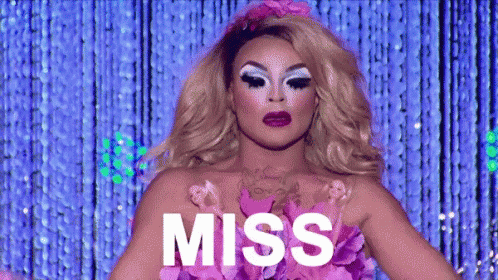 https://giphy.com/gifs/rupauls-drag-race-season-10-miss-vanjie-d7p9a7hLN4i6XEgDwF
I couldn't leave this off of the list. Miss Vanjie may have been the first to go home, but she made sure we all remembered her name. Her legendary exit has been the meme of the season, it even had RuPaul in stitches.
3. The Vixen's attitude.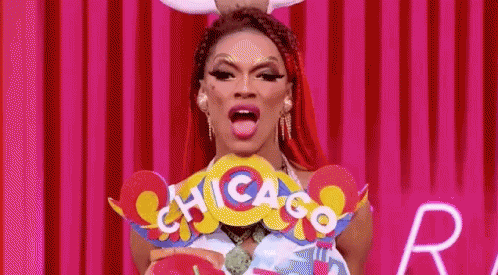 Regardless of whether or not you like the Vixen, she made for good T.V. She picked a fight with anyone who "poked the bear" and never let anyone tell her what she could or couldn't do. And I'm sure the producers were loving every minute of it. Though her outbursts seemed ridiculous to me at times, I can't help but admire her ability to stand up for herself.
4. Blair's sexual assault.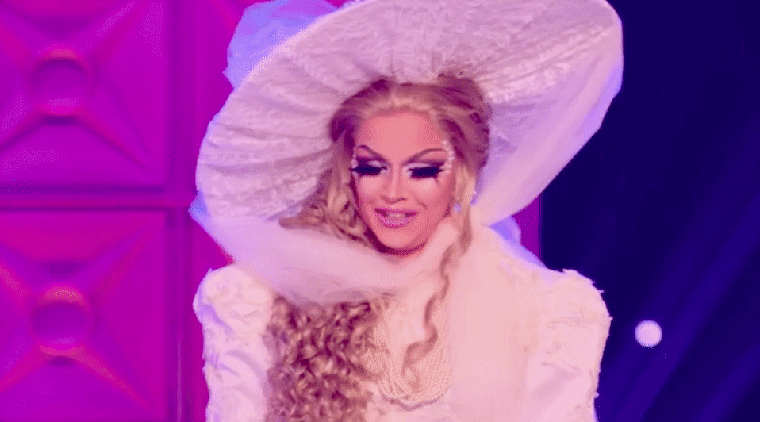 Last season we saw the queens tackle several controversial topics, including eating disorders and the Pulse nightclub shooting. This season has also had its fair share of difficult conversations, but the one that stuck out the most was when Blair St. Clair opened up about being sexually assaulted. This is a huge topic right now, but one that is still seen as taboo, especially when it involves male victims. Blair's brave confession helps open up the conversation about sexual assault in the gay community, and may also help another male victim with talking about their experience.

5. Dusty was sent to conversion camp.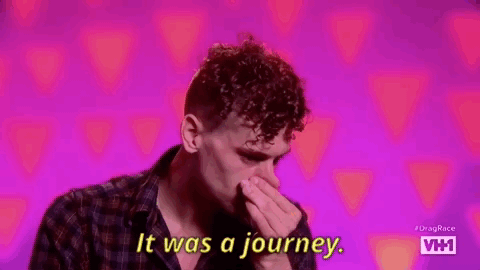 http://logotv.tumblr.com/post/172768084506/we-love-and-support-you-dusty-ray-bottoms-dustys
Another heartbreaking story came from Dusty Ray Bottoms when she revealed that she had been sent to gay conversion camp when she was younger. However, Dusty followed up her story by saying that she is happily engaged now, showing us all that it does eventually get better.
6. Snatch Game.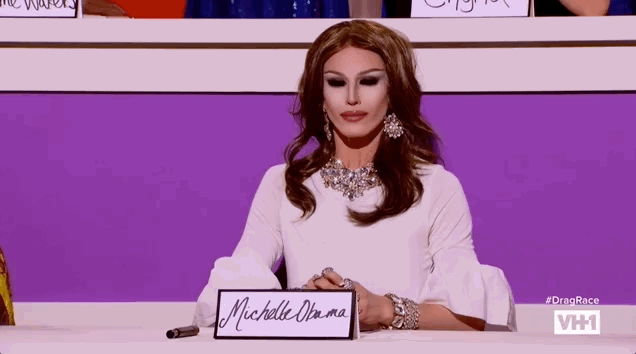 The Snatch Game is probably everyone's favorite challenge (it certainly is mine). This season's Snatch Game episode had some amazing performances, but it also had some that were really bad. Aquaria absolutely killed it as Melania Trump and Eureka had me crying laughing as Honey Boo Boo. But, Asia and the Vixen were struggling as Beyoncé and Blue Ivy. I couldn't help but cringe every time they interacted.
7. Double shantay for Eureka and Kameron.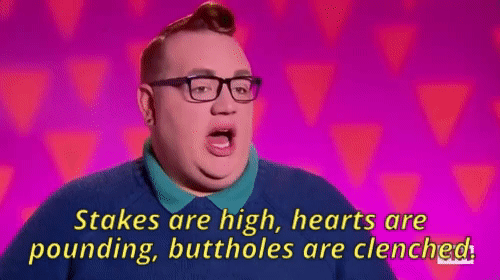 https://giphy.com/gifs/rupaulsdragrace-episode-1-rupauls-drag-race-dIUxGA702vqUhBht9q
This was probably one of the most intense lip sync battles of all time. It was hard to know who was going to get to stay, and who would be sashaying away. In the end, both queens turned it out and they both got to stay in the competition.
8. Miz Cookie.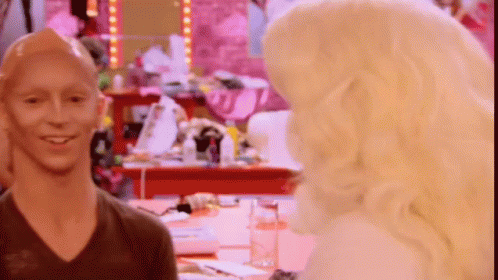 https://tenor.com/view/miz-cracker-rpdr-cookie-shocked-gif-11893659
The makeover challenge is another favorite of mine for every season. This season, the queens got to make over social media kings such as Tyler Oakley and Anthony Padilla. Miz Cracker got paired with Chester See and it turned out to be an amazing pairing. Seeing the way Chester acting in drag was my favorite part of the episode. It's amazing how drag can completely transform someone, not only physically, but how it can change their attitude as well.
9. Crackers elimination.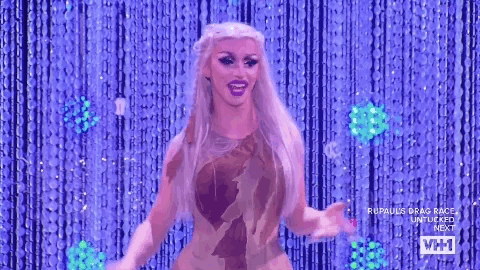 https://giphy.com/gifs/rupaulsdragrace-episode-11-rupauls-drag-race-65Deq9bA4RCBxrapPb
Most of the time, it's easy to tell who's going to go home, but Cracker's elimination was a total shock to many. Just coming off of a win the week prior and lip syncing against Kameron, who was in the bottom for the third week in a row, I was sure they would let her stay. But, her performance didn't quite reflect the tone of the song, so she was sent home. I was hoping for Miz Cracker to end up in the top three, but she still has a shot a Miss Congeniality!
10. The final four... again!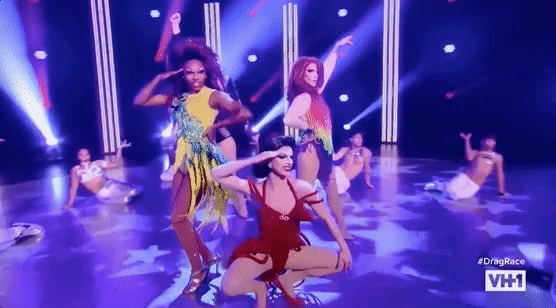 https://giphy.com/gifs/rupaulsdragrace-episode-12-rupauls-drag-race-9JwRYD2UhXhOqSZFyr
I'll be honest, I was not surprised when Ru announced that the final four would all be advancing to the finale. The same thing happened last year and it was probably the most epic finale of all time, of course they would want to do it again. But, I'm happy to see another lip sync showdown this season and I cannot wait to see who will take home the crown!