February 26th, 2012. The Academy Awards were that evening, but otherwise, it was a generally quiet night for America. Several days later, stories, coverage, and social media posts were filled with the name of a teenager shot and killed in Florida. Trayvon Martin. Generally speaking, we all know who Trayvon Martin was, by this point. We know that he was shot and killed, at the young age of 17 years old, by neighborhood watchman, George Zimmerman. Regardless of who we were, what we knew, and how we felt - we all had an opinion, whether we made that opinion public or not.

Over the next few weeks, I'm going to revisit moments in recent history and reflect on how I, along with multiples across the country, initially perceived these events in comparison to now. Naturally, there's been mental growth during the time period, but with other events transpiring over the years, it's created this equation that has made me look deeper into what I think. Before I share my thoughts, I'd like to share some thoughts of friends that shared their opinions, over four years later;
I get angrier now because of how George Zimmerman has acted post verdict https://t.co/UZo41rGO4f
— JusWannaMakeIt (@JusWannaMakeIt) September 8, 2016
@joey_garrison naw man my thoughts haven't changed just been more confirmed. Look at this dude life since and tell me he innocent
— Mike Brown (@Tra_Dayss) September 8, 2016
I also had one friend, who doesn't want to be named, that simply stated; "I believed George Zimmerman. I believed the spin that he was saving his community and himself. I was wrong. I've seen how he's acted since. I've heard the things he has said. There is no way that he's innocent."
---
First, let me be transparent and honest about how I first judged the situation. I'll preface with the fact that I am a media hawk. Anytime a major story hits the national air, I'm usually glued to the situation. I watch beginning to end, day and night, and I form opinions based on what I see and learn. This was extremely evident to me during the George Zimmerman trial. I hunkered down and glued myself to the TV. I watched nearly every minute of the trial - at least the portions shown on television. I came up with my conclusion during that time period.


George Zimmerman was innocent. He used the laws to his good and he protected himself in a moment of danger.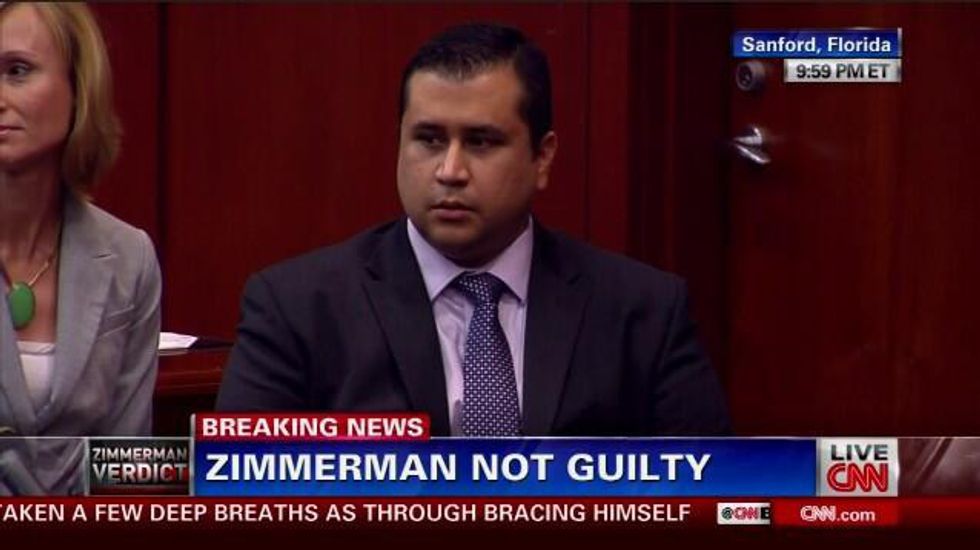 I initially thought that. I thought all the evidence presented in the trial pointed towards him being legally within his rights. If you watched the entire trial, you'd have almost no choice but to agree with me. I also realized that the lawyers against Zimmerman did a very poor job of making their case, but in a moment of realness - how hard is that when the only witness to the crime is the one who did the killing?

That's where I remained for an amount of time. I don't know exactly how long I thought George Zimmerman was innocent, but I do know that I had a change in my thought process at some point. So, I studied it deeper.

The media portrayal of both involved were vastly different.

"George Zimmerman, an upstanding citizen who was out fighting for the protection of his neighborhood. Trayvon Martin, a black teen who was out to cause trouble!"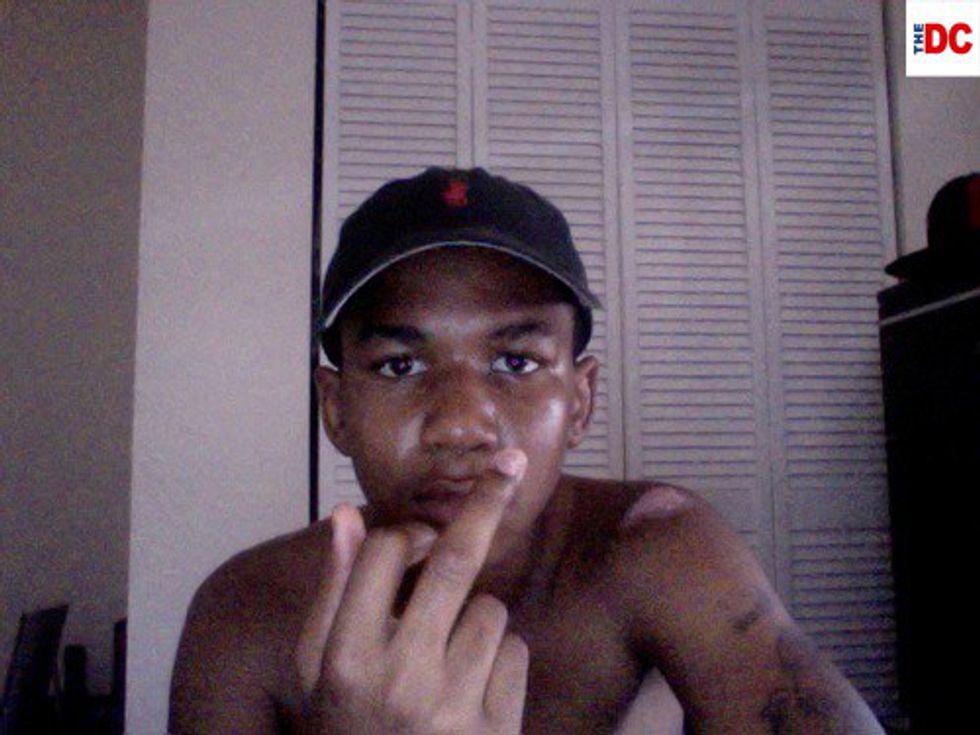 That fed into the mindset that a lot of people were having. George = protector, Trayvon = trouble.

Then came a dissection of the call log, paired with other information from the trial.
This is where I stand today;
George Zimmerman was not going to leave the night of February 26th, 2012, without being the hero. He was intent on "saving his neighborhood," and there was not a thing anyone was going to do to stop him. That is, until he underestimated who was going to be the one to make him a hero.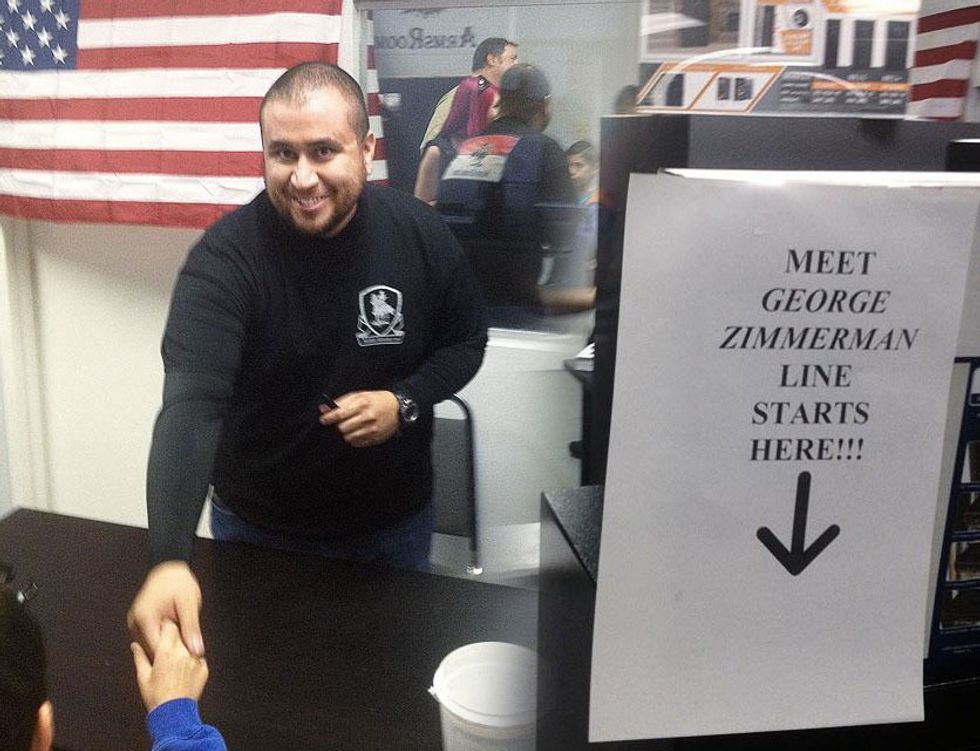 Looking back, this is how I perceive the events happening that evening.
Trayvon was walking back to his father's fiance's house, with his hood on because it was cool & raining that evening - like almost any of us would do. Zimmerman decided he was going to make an example of of Trayvon and be the hero. Zimmerman defied the 911 dispatcher and tried to track down Trayvon, who by this point was running to get away from the man who was following him around in his vehicle. I believe there was a struggle, started because Zimmerman was not only following Trayvon, but went out of his way to approach him physically. I believe Trayvon was afraid of the situation and fought back.
I believe Trayvon was giving Zimmerman more than he could handle, and like I said above, Zimmerman HAD to be the hero that night.
That's when the shot was fired.
I believe George Zimmerman was getting beat up by the teenager he was harassing, he was stalking, and he ended up physically approaching. So, he shot him.
Now, he could play the role of getting beat up and saving his own life. It played right into the hands of Americans all over, including myself.
Four years later, I think we've seen who George Zimmerman really is. A disgusting, perverted, liar, who was doing everything he could to be in the newspapers.
---
More times that not, we make opinions and never follow up on how we feel about things now, compared to how we did originally. We all, especially in these times, have to be aware of what we're feeling, why we're feeling them, and where we go from there. I, by no means, have stated that Trayvon was an innocent teenager. Stories of him being in trouble appeared. Pictures of him doing things he should appeared. But on February 26th, 2012? Trayvon was a normal kid, walking back to be with family.
Have your opinions changed on this incident over the years? Please, keep the conversation going below - let us know how you feel.