This time of year is sure to bring about tons of crazy dieting trends, insane workout fads, and new organ-crushing waist trainers. The weight loss industry booms this time of year as people grasp for a way to lose those first 10 pounds.
In making these resolutions, we have forgotten something. A beauty standard is NOT a health standard. There is more to being "healthy" than the number on the scale. We are body shaming ourselves without even taking into account all the factors. Our health has taken a backseat to our vanity.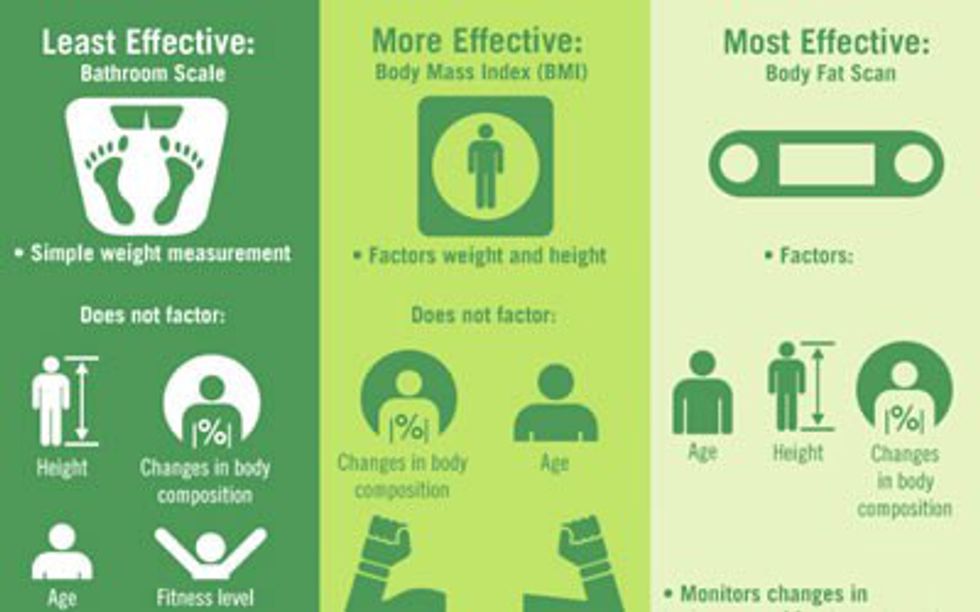 This thought pattern creates intense pressure that has taken full priority. When I was a preteen, I began dieting and working out. I was becoming healthier; however, my mind was gorging itself on unrelenting expectations. I stopped caring about getting fit as my focus shifted to my weight. No matter what I did, I did not feel accomplished unless that number decreased.
Countless people congratulated me on my weight loss yet nobody complimented my commitment to a new lifestyle. I could not count how many times people asked me "how did you lose all of that weight?" At the time I LOVED being asked this. I had dropped 50 pounds: of course I wanted people to notice. I was proud of my hard work especially knowing I was respecting my body in the process
Soon enough, that was not satisfying. I began to become frustrated as my weight loss plateaued even though I continued my new lifestyle. I decided to try "wrapping." It was my at-home fix that I was sure would solve my issue. It didn't. In fact, my stomach began to have cramps within one week of trying it. I was sneaking saran wrap into my room to hurt the body I was once trying to protect.
[rebelmouse-proxy-image https://media.rbl.ms/image?u=%2Ffiles%2F2016%2F12%2F24%2F6361814904064713051955454537_waist-trainer.jpg%3Fitok%3Dq-fBABwz&ho=https%3A%2F%2Faz616578.vo.msecnd.net&s=784&h=21bfc654eed3c3087a517afa0e4fe0ec3173f043066d8543969005ab7a0619d2&size=980x&c=856794998 crop_info="%7B%22image%22%3A%20%22https%3A//media.rbl.ms/image%3Fu%3D%252Ffiles%252F2016%252F12%252F24%252F6361814904064713051955454537_waist-trainer.jpg%253Fitok%253Dq-fBABwz%26ho%3Dhttps%253A%252F%252Faz616578.vo.msecnd.net%26s%3D784%26h%3D21bfc654eed3c3087a517afa0e4fe0ec3173f043066d8543969005ab7a0619d2%26size%3D980x%26c%3D856794998%22%7D" expand=1 original_size="1x1"]
Although I never tried any, I was tempted by other trends such as dieting pills. I was so enthralled in a tunnel vision mentality. I abandoned a lot of my healthy habits since they were no longer giving me instant results. I gained back about 15 pounds until one day, I finally took a step back from all the fads flooding my social media and thought about what would make me happy.
"I want to love myself again. I want to be doing this for my body, not for the world's standards." That became my mantra. Slowly, I was able to set goals I could be proud of: 22 push up challenge, try a new healthy recipe once a week, conquer that new yoga pose, etc. One step at a time, I was making goals I could be proud of.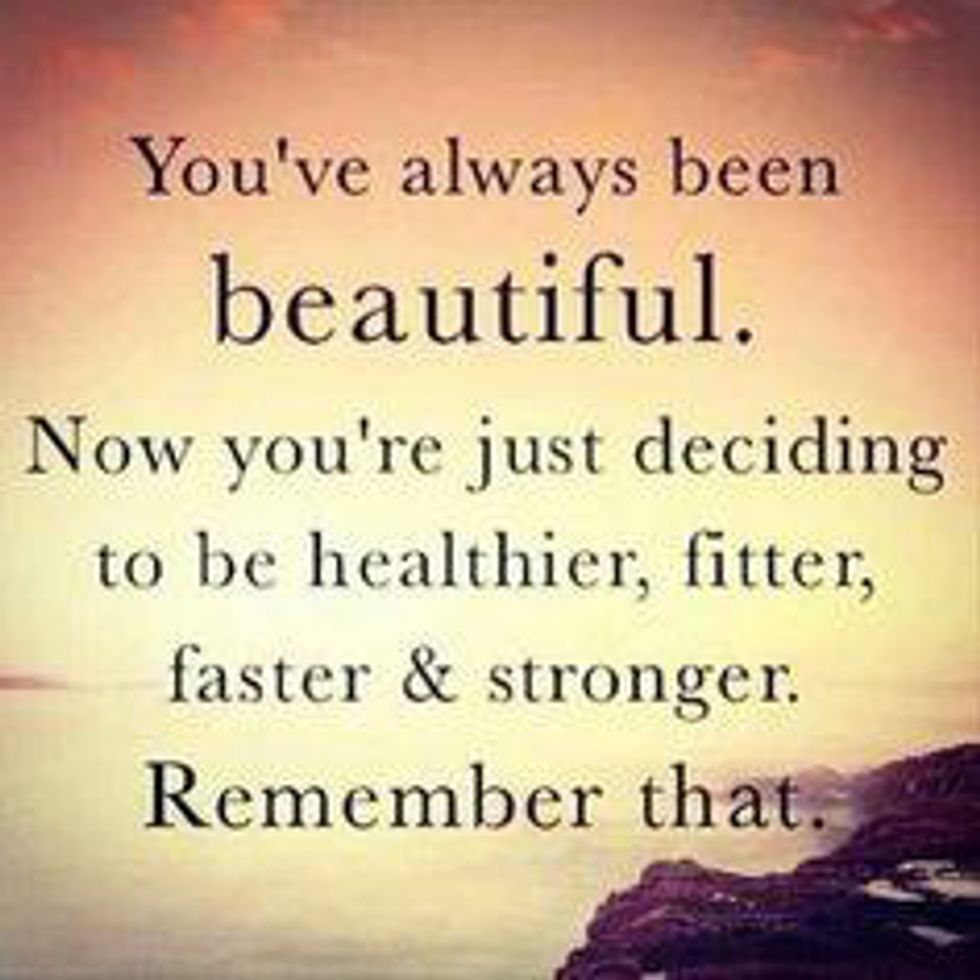 It was only when I learned to set realistic lifestyle goals that I felt motivated again. By giving myself short-term goals between the long-term ones, I allowed myself to work at a pace that consistently benefitted me. It was attainable progress without being physically or mentally overwhelming. Now that is my challenge to you.
Instead of drastic spikes, begin slowly finding healthier alternatives for your meals. Ease yourself into a workout routine then build on it as you figure out what works best for you. Most of all, learn to love yourself. When you love yourself, you realize you are worth the hard work. Nothing could be more motivating than that.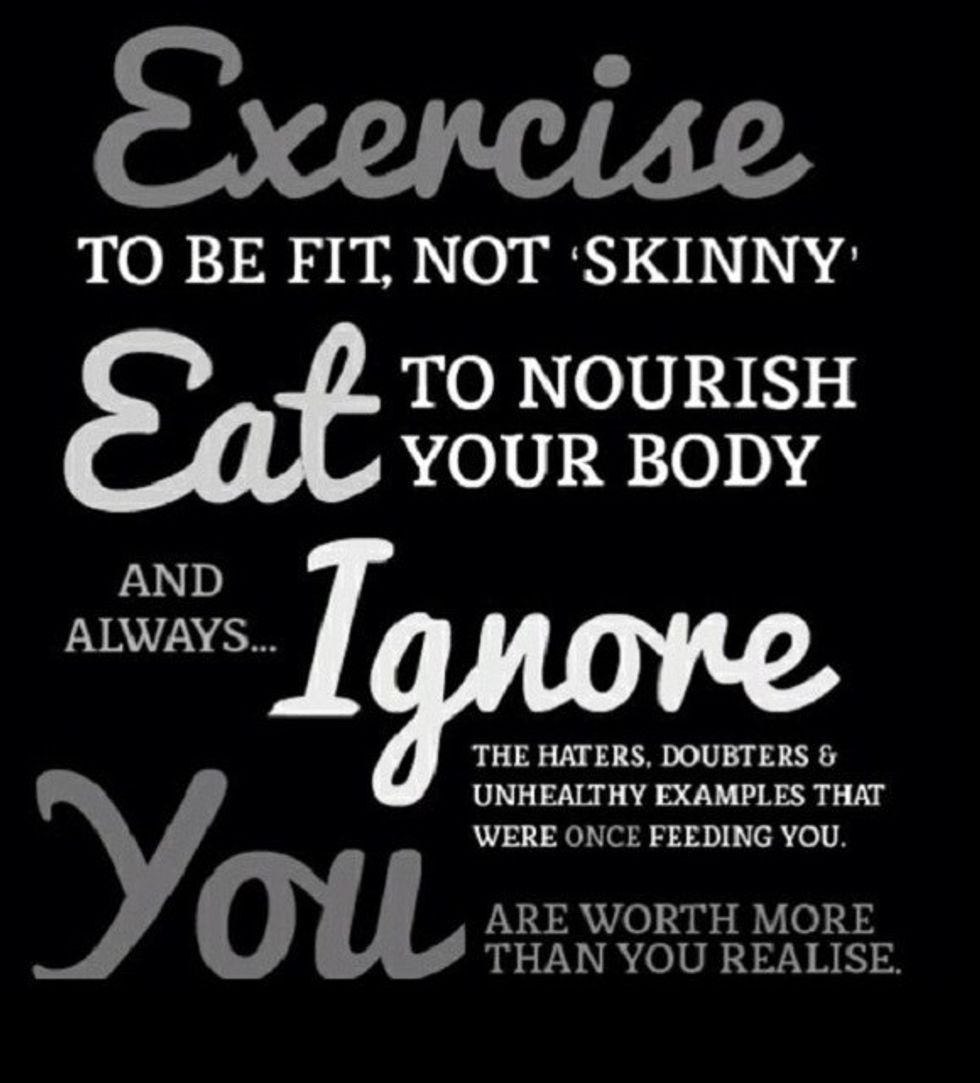 All of our bodies are different, so healthy has a lot of looks.
LET'S TAKE OUR BODIES BACK IN 2017!