About the spot:

Inspired by New Orleans-born chef Nick Lama's Sicilian roots, Avo serves up Italian fare using local, Southern ingredients. Since Avo's opening in January of 2015, it has been consistent in delivering delicious and unique food to the Uptown neighborhood of New Orleans. This dimly lit and tastefully decorated establishment is appropriate for almost any occasion, whether it be an intimate gathering or a large party.
What to get:
One of everything! Kidding, but I do suggest going with a group so that you can share and try the widest variety of dishes. Here are my favorites from my visit.
Appetizer:
Charred Octopus
This appetizer is extremely tender, delicious, and bursting with flavor. It perfectly encompasses sweet, smokey, and spicy flavors that bring everything together.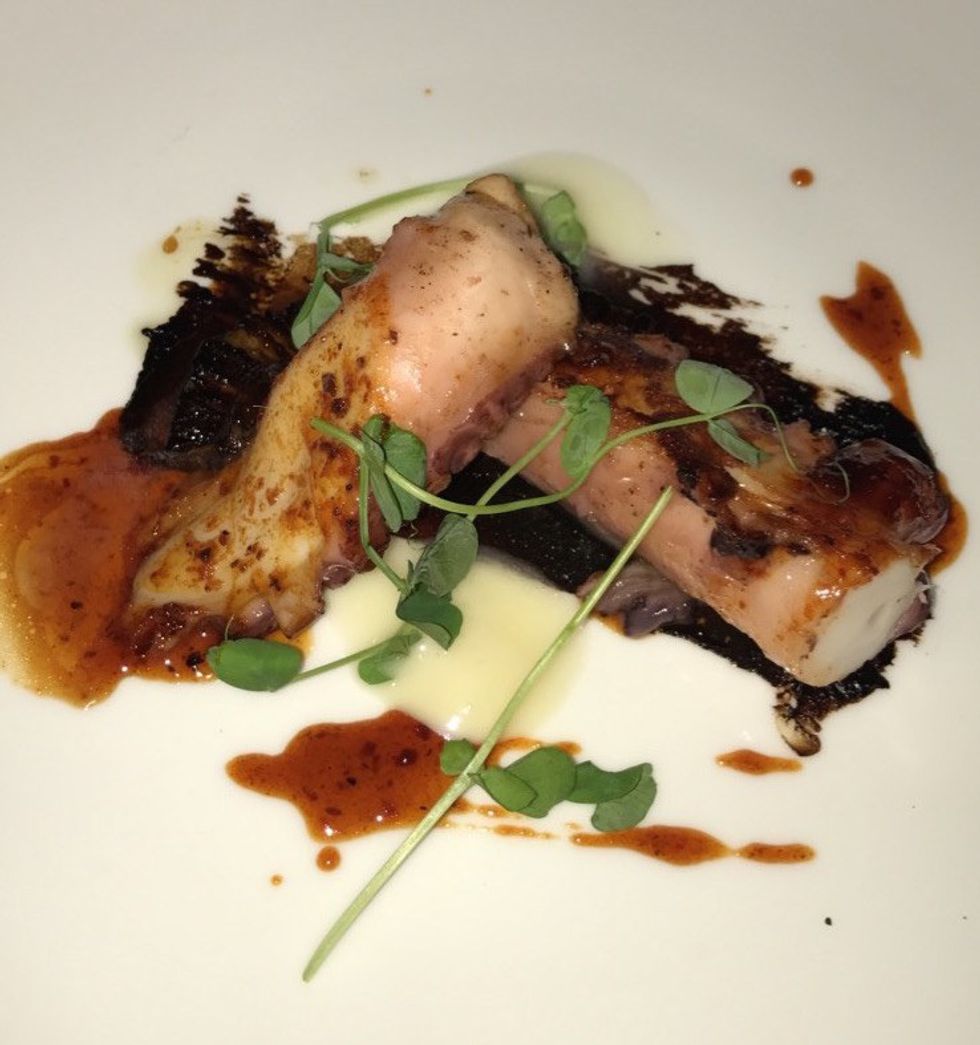 Pasta:
Lasagne

This dish is the epitome of hearty and warming comfort food. If the pasta, cheese, and red sauce alone didn't make this dish delicious, add in short rib, mushrooms and béchamel sauce for an epic combination of flavors.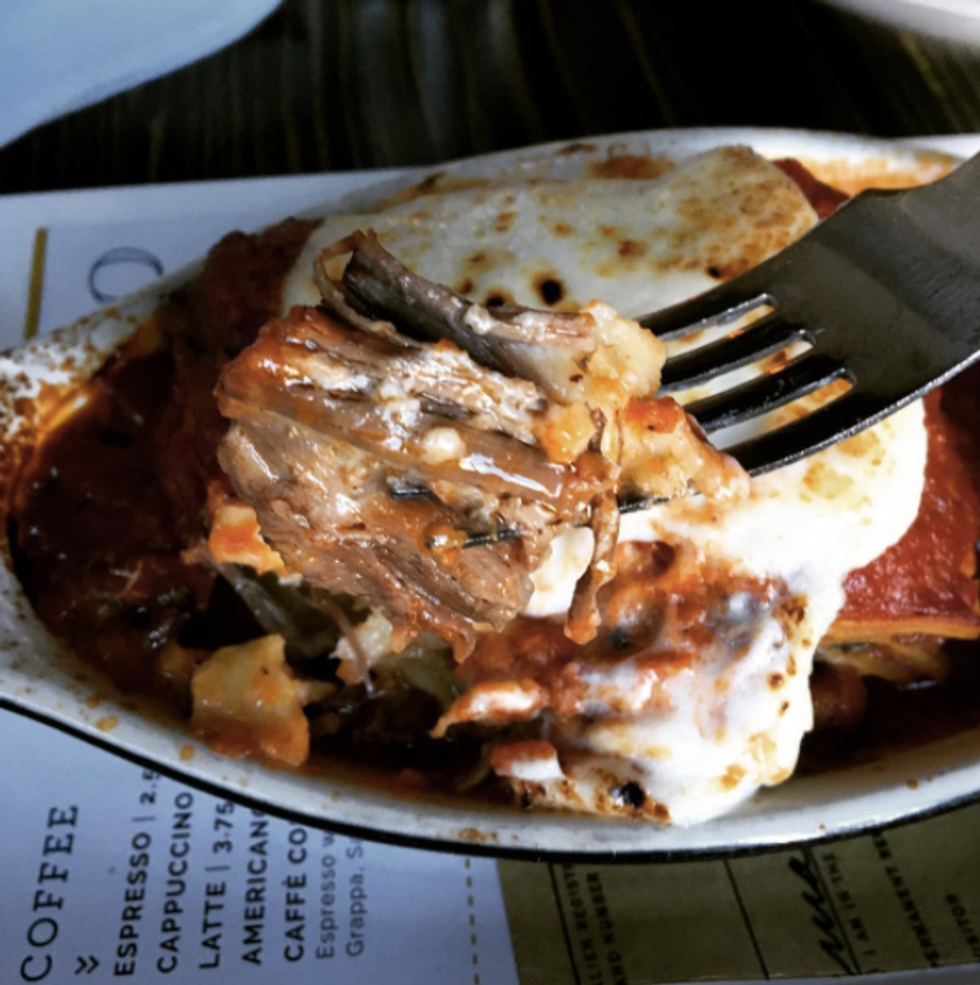 Entree:
Scallops
The simple sear of the scallops in combination with farro, crispy kale, avocado crema and salsa rosa make for an amazingly straightforward dish. The flavors of each component speak for themselves, and are not over done by any means. I HIGHLY recommend ordering this dish.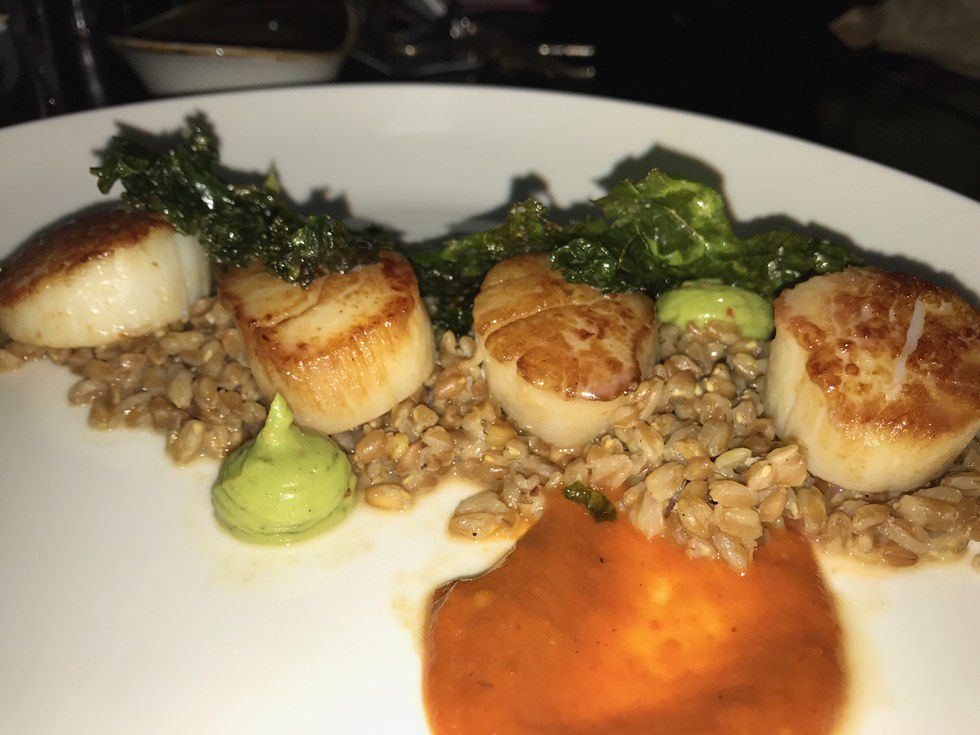 Short Ribs
I can guarantee that you will lick your plate clean after eating this amped up meat and potatoes dish. The melt-in-your-mouth consistency of the short ribs served along with perfectly creamy whipped potatoes will leave you begging for more.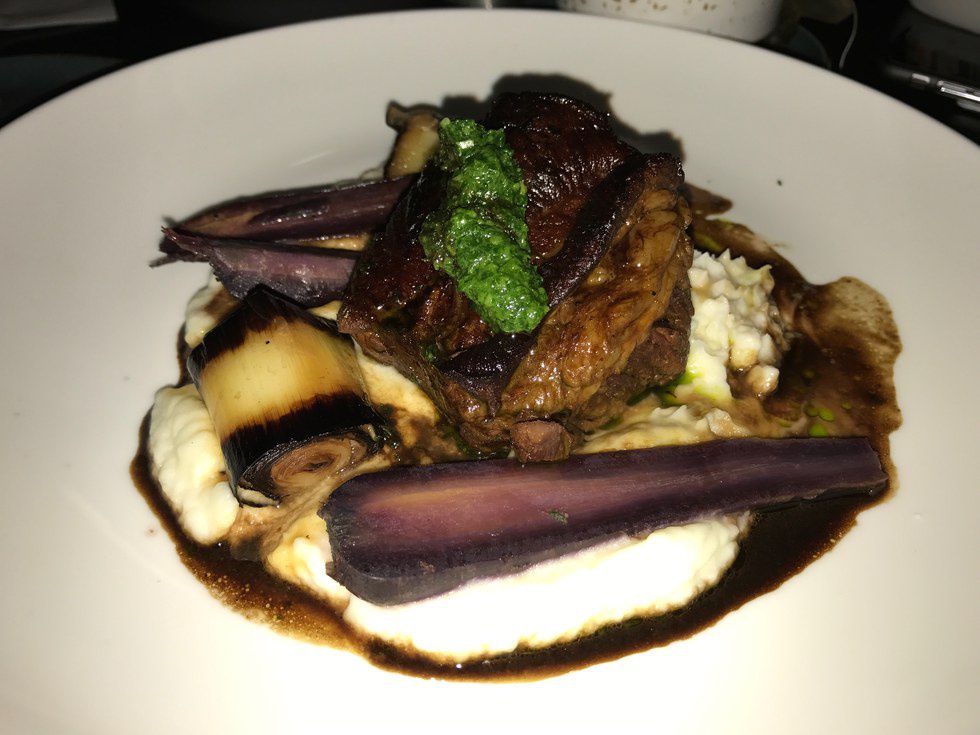 Sides:
Fried Cauliflower
Once you try this buffalo fried cauliflower, you will forget all about your old friend, buffalo fried chicken. This delightful side dish is well seasoned with an awesome balance of spicy and tangy flavors.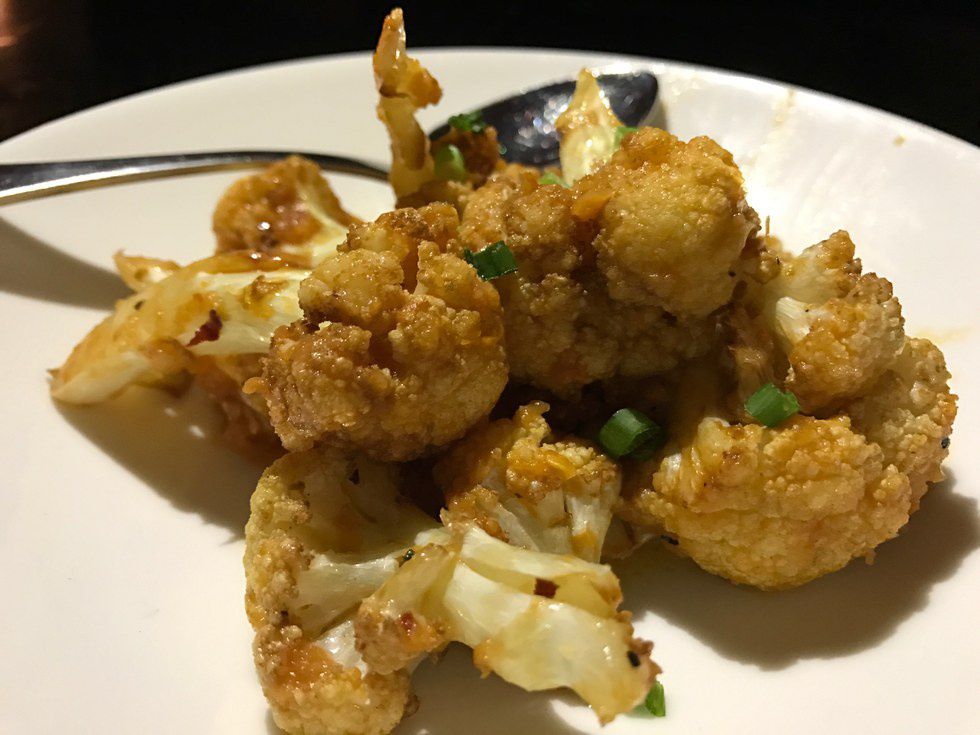 Brussels Sprouts
This side dish may give some main dishes a run for their money. Fried brussels sprouts combined with crispy pancetta and pickled red onion make for a heavenly combination, especially for true lovers of this oh-so amazing veggie.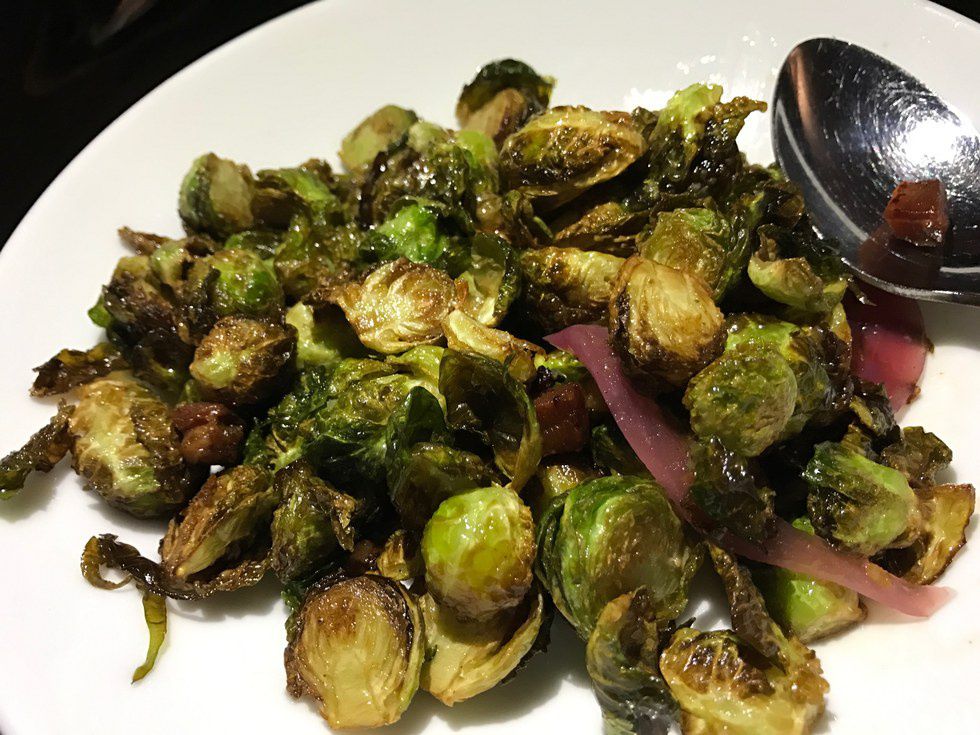 Dessert:
Chocolate Parfait
With a meal this good, you better finish it off strong with a mean dessert. If you are a chocolate lover, then this dessert is definitely for you. Three different layers of smooth, chocolatey, and nutty goodness all topped with salted hazelnuts make for the perfect ending for the perfect meal.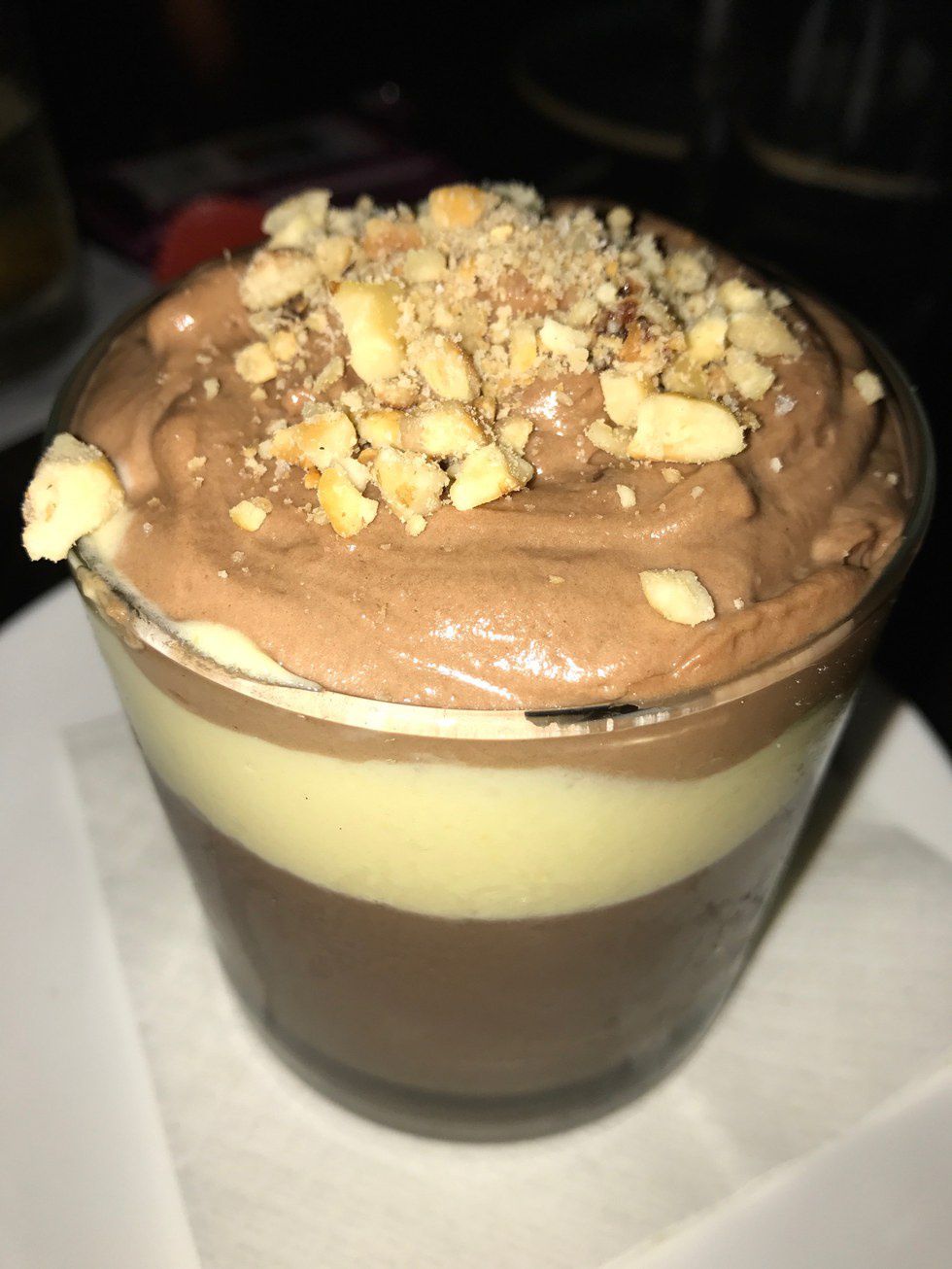 Hungry yet? Book your table here right now!