Hello, Rachel Ramos. I know your name because you've emailed me on and off multiple times after taking your silly little "7 Minute Anxiety Test" out of boredom. I didn't mind, I just wanted to get an Internet-dical opinion about my anxiety. But then, you sent me "The Ten Commandments of Social Anxiety."
So first off, I just have to say: have you ever done any research about social anxiety in your entire life?
I did some research on you, Rachel Ramos, and found a very interesting article talking about how much of a fraud you and your Calm Clinic are. For example, your list of 10 'mistakes' people with anxiety make. Let's list them off, with some commentary from AnxietySocialNet.

Therapy? Taking medication? Breathing exercises? What planet do you live on where these are 'mistakes' for coping with anxiety? Probably the same planet where dealing with social anxiety is as easy as "going up and talking to strangers."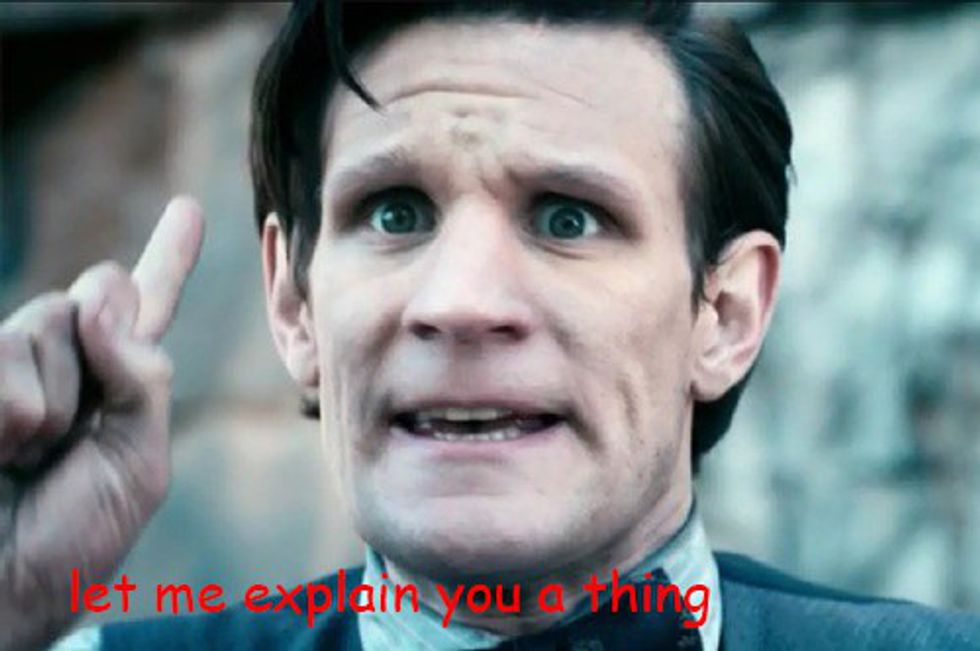 My freshman year of college, I literally failed a class because my anxiety kept me from interviewing someone for my final project. The very thought of approaching someone I didn't know and asking them to do something for me, even if it was as simple as sitting down and letting them do all the talking while I asked questions, almost completely paralyzed me.
So, onto your "Ten Commandments." They're pretty much the exact same advice rehashed into 10 points, and this advice is the worst, most ignorant thing I've ever read. Let me quote some of it.
"Don't worry if you're shy or nervous [...] people will be nicer to you because of it."
"A rejection is not a comment on who you are as a person. It is simply feedback on something you did."
"Instead of being outcome dependent, be learning dependent."
"Life is more fun when you open your mouth!"
1. You've clearly never been to high school or lived in a city.
I have anxiety, and even I'd be a little suspicious if I was approached by a total stranger who was clearly nervous about something.
2. And you've never heard of 'spiraling', either.
You see, when a person with anxiety is rejected, the situation often escalates in their mind. For example: "I made this person upset. They're going to tell all their friends I'm a horrible person, then it will get to my boss, then I'll get fired, then I'll die alone on the streets."
3. See 'spiraling' above.
If it was that easy, no one would have anxiety.
4. What does this even mean?
Sure, talking to new people can be fun, but being the one to initiate the conversation when the idea of it literally keeps you from getting out of bed isn't.
I don't know if you have a degree of any sort since a Google search brought up barely anything about you. Sure, there's a Facebook page... with no profile picture or personal information aside from your posts claiming to be an 'anxiety specialist'. But I personally doubt that you do, given that any professional in the mental health industry would probably never suggest not seeing a therapist.
So to you, Rachel Ramos, I say: please stop. You're not helping anyone. Anxiety cannot be 'cured,' it can only be managed. Sure, a good amount of managing anxiety comes from within, being able to recognize when your anxiety is spiking and how to manage it, but it's also a lifelong struggle.
So no, I won't be purchasing your product, and I'm never going to look back on your 'advice' ever again.
Because it's stupid.
Regards,
A person with actual anxiety who has used many of the 'mistakes' to sway off an attack.