The proposed "3 Californias" Bill is a joke, and not a very funny one.
On November 6, 2018, the people of California will be voting. However, on this election day there will be something very new on the ballot: a proposal to split up California into 3 different states. The California we all know and love would be separated into 3 different states. Under this Bill the 3 states would be California, Northern California, and Southern California. Although many Californians can exaggerate and joke about the differences between the Northern and Southern parts of the state, most people would not want this official division.
This isn't the first time a variation of this Bill has been proposed. In 2013, venture capitalist, Tim Draper proposed a Bill that would separate California into 6 different states. However, this Bill did not receive enough support and never made it to the Ballot in 2016. A good majority of Californians saw this Bill as a joke. Why on earth would you want to separate 1 state into 6 pieces?
A few years later Tim Draper decided to revamp his failed Bill, this time with only splitting California into 3 pieces. With this revision, the Bill gained enough support to be on the ballot in 2018, which is how we ended up in this predicament.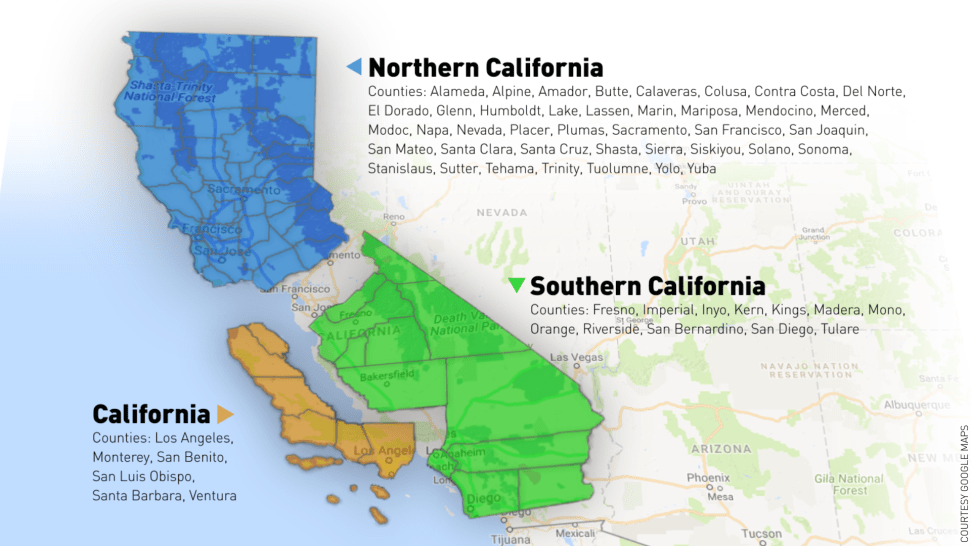 So, why? Why exactly should we split our beloved state into 3 pieces? Tim Draper believes that California, as it is right now, is too large and therefore ungovernable. With so many counties and social landscapes, it is too difficult to address the needs of the state given its vast size and population.
I'll give Tim Draper this point. California is massive. Being the third biggest state by land and the state with the largest population, California has a lot to deal with. However, Draper has a hidden agenda, just like most politicians.
Draper's hidden agenda involves lessening California's political power. California has 55 electoral votes, the most of any other state due to its large population size. As a presidential candidate, winning California is a big deal. In the 21st century, California has been a key state for the Democratic Party. When taking a closer look at how Draper proposes splitting California, you see why this Bill is a problem.
Based on the map, the proposed 3 new states would be generally more even when it comes to past political party voting. Election races would become more competitive and close based on the how the borders of the states are drawn. By doing this, Draper is making it easier for the Republican Party. Additionally, this proposed plan is taking away California's political power. No longer would the state have 55 electoral votes. Rather, the 3 California's would become just like the rest of the states, not as a big of a win.
California is beloved because it has everything. From beaches to mountains, from large metropolitan areas to small rural towns, California has it all. Why would we divide the state when being whole is what makes it great?
The "3 Californias" Bill isn't just bad for the Democratic Party, but for all Californians.
Whether you're a Democrat or a Republican, we're all Californians. Let's keep it that way.