Everyone in the world who listens to music has someone they adore in the music industry. These artist that we adore become immortal in our minds and we think that they will be here forever because they bring us so much happiness and joy. That is how I felt about Prince Rogers Nelson, otherwise known as Prince. But as we all know, death is inevitable ... even to those stars who we love and adore.

Prince died on April 21, 2016, after living 57 glorious years on this earth. The death of Prince shocked and devastated people around the globe, including me. My best friend sent me an urgent text message saying "BERNARD! PRINCE IS DEAD OMG THIS CAN'T BE REAL." Naturally, I jumped on google hoping this was all just a silly death hoax. Surely the young and healthy Prince could not actually be dead. But he was ... This article is to honor Prince and his contributions to the music industry, art and to my life personally.
Prince was a man who was not afraid to be different. He loved controversy. Prince's bold outfits, hairstyles and mannerisms have marked him as an icon and legend for the rest of history. Prince has always been the type of person who was not afraid to speak his mind and tell you what he was thinking. This is one of the factors that makes him so influential. Prince's music has inspired so many people that it amazes me. This man sold over 100 million albums world wide, won seven Grammys, won an Academy Award, won a Golden Globe and has even been inducted into the Rock and Roll Hall of Fame. Prince has inspired so many artist, including my own personal favorite female, Mariah Carey. This too speaks to his accolade because the artists who site him as being their inspiration have grown to be legends in their own respect.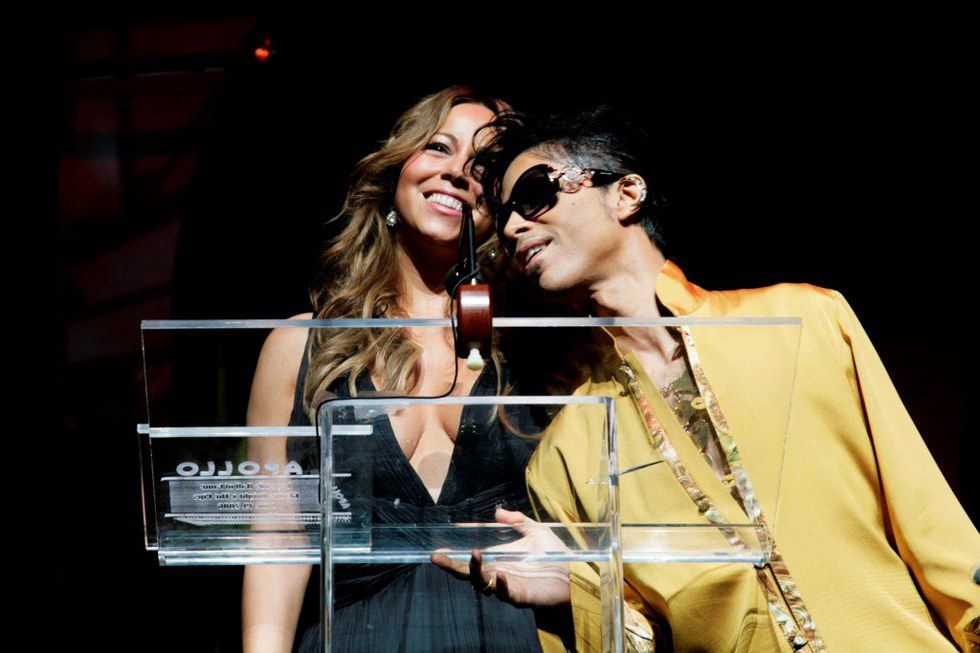 (Pictured is Prince and Mariah Carey at Apollo Theatre 75th Anniversary Gala)
Prince is so special because he writes and produces his own music and he has never been one to let anyone control him. A lot of people in my generation may not understand the importance of a person like Prince because they do not realize the contributions he has made to music. Prince firstly showed people that it is okay to tell your record label the word "NO." He left his record label and changed his name to the symbol, (

), which cannot be pronounced. Of course, he later reverted back to being called Prince, but he did this so he could show his record label that they cannot force him to do anything. Furthermore, Prince inspired fashion by having his own style. Yes, Prince wore heels and androgynous outfits and yes, he faced a lot of criticism. The media constantly asked questions about his sexuality and he would simply answer that he is just trying to be original. Personally, this is why I love Prince. He was not afraid to be himself. This man was a beautiful creation of God. He could sing, he could play guitar, he could dance, and he was just as funny as your favorite comedian. The world lost a very beautiful soul when we lost Prince and he will never be replaced.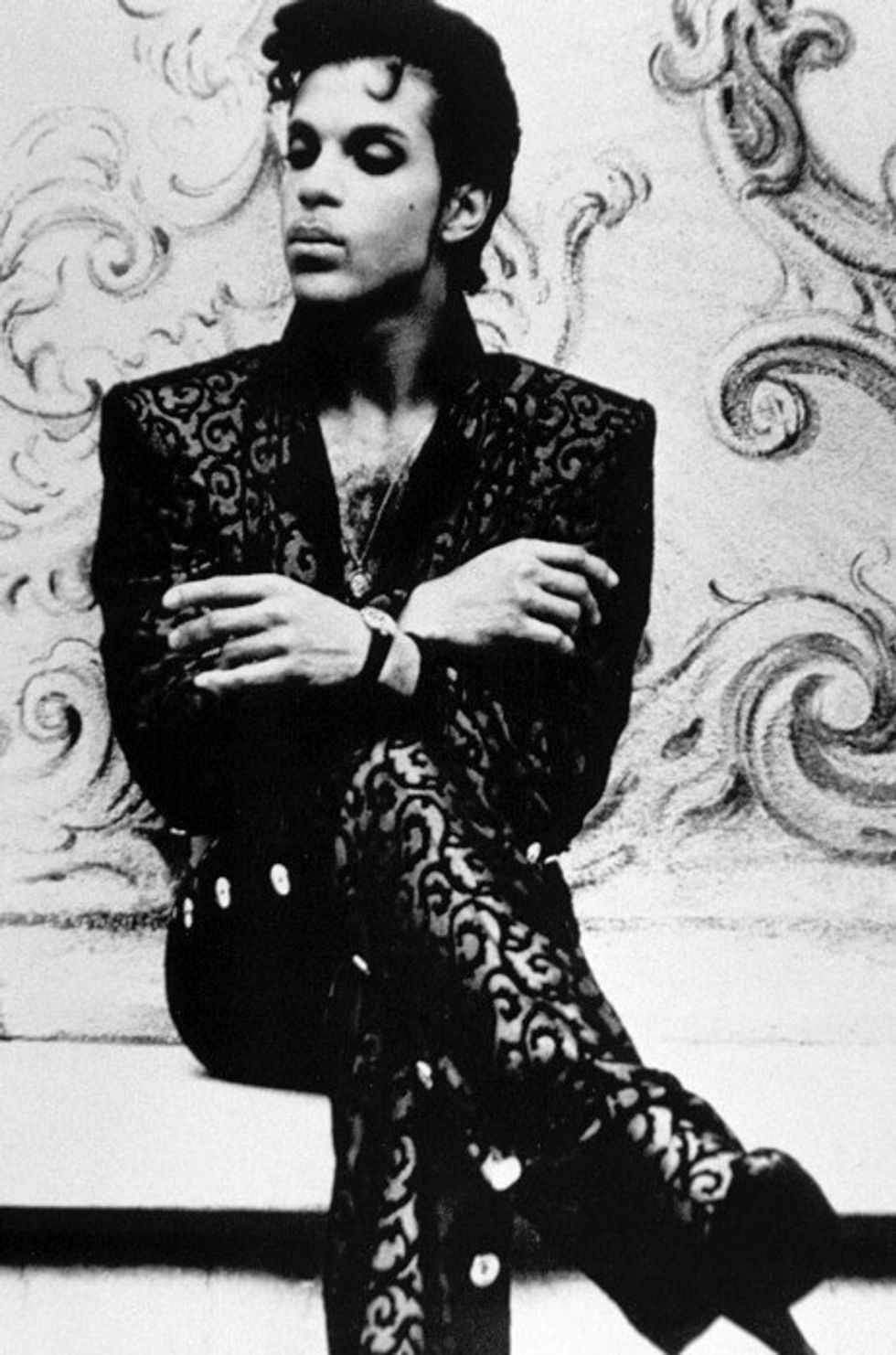 (Pictured: A Photo of Prince found on Tumblr That Depicts His Style)
Just the other day my mother and I were singing "The Beautiful Ones" and we were talking about how amazing Prince's vocals are. "Little Red Corvette" came on soon after and we sang that too. My mom reminisced on the days when that song was on the radio and she and her best friend would jam out to it. "Prince makes the kind of music that makes you remember exactly where you were at when it came out," She said. Prince, on behalf of the world, I would like to say rest in peace and enjoy your time rocking out in Heaven. The doves are crying because we lost you. Rest in paradise.