One year ago, on August 29, 2014, the University of Southern Indiana (USI) and the world lost a special girl. This girl is Emily Lengacher. Before I continue, this is not meant to be a sad story, but a beautiful, happy one instead.
Emily had just finished her first week as a senior at USI. She decided to go home for Labor Day weekend to spend time with family and friends. Unexpectedly, her rear tire blew, she drove across four lanes, crashed, and the Lord took her. Family and friends came together after receiving the terrible news of Emily's passing to remember and honor her life.
I did not know Emily, I never met her. I was a news anchor and reporter for The Edge, a triple threat radio station located on USI's campus, so I went to her memorial service held on campus just to get the story about Emily's passing. I got more than a story that night.
---
I grew up Catholic, went to church when I needed to, but I never did anything about my faith. When I got on campus, I met my RA, who is very strong in her walk with God. She and I became very close, so close, that she invited me to church. I declined at first, but about an hour later, I accepted the offer. The night of her invitation, she gave me her first bible that she was saved with. I went to church with her that Sunday. Then on Monday, I received the news about Emily's memorial service.
That Thursday, I went to the memorial service with my recorder, dressed in all black, and an attitude of being respectful. I was there to get a story, that was it.
When the service began, I worshiped with the others by simply singing along. As family and friends of Emily went up and shared stories and testimonies, I listened intently. When her parents and sister went to go and speak, I was practically in tears of how much love was within Mitchell Auditorium. I didn't cry because I didn't know Emily, and I felt as if I had to remain professional. Inside, I felt this weird feeling that I had never felt before. I got my recorder back and left immediately. I didn't know what I was feeling. It turned out to be Christ's presence and love.
I got some dinner, thinking that maybe I needed food. Nope, it turned out I wasn't hungry. I went back to my residence hall, sat on my bed, and opened the bible I was given and tried to continue reading Romans. I couldn't fully concentrate. Suddenly, something hit me, so I quickly grabbed a sticky note and pen and wrote:

"The Lord is real! I'm starting to see it now. Everything is beginning to make sense! I am so thankful He is becoming more real!"
I texted my RA because I didn't know what was going on. She replied back with "I am not about to have the most important conversation of your life over text message. Think about these questions: What would it be like to accept the Lord into my life? What's the difference between Catholicism and Christianity? How much does He love and want me? Think about answers to those questions and we'll talk before church on Sunday." That felt forever away, I wanted to talk about it, but I didn't realize how big of a deal it was to accept Christ into your life.
That Sunday, September 7, 2014, I was worshiping with the rest of the congregation during the song "Lord I need you" when suddenly my RA put her arm around me and asked if I wanted to have that conversation now. I replied with yes, even if it was during worship. She had me say a prayer out loud answering the questions she had asked me. I did as she asked, then she had me do a repeat after me prayer officially accepting Christ into my life as my Lord and Savior.
I began going to Chi Alpha, a youth ministry held on campus, and where Emily used to go every Thursday night. I met many people, including Emily's closest friends. Her best friend, Ashley, continued to go and I was so intimidated of her because I knew how close Emily and her were, so I never wanted to talk to her and say I was saved after going to her best friend's memorial service.
At the annual retreat Chi Alpha has called Fall Break Away, I had shared my testimony with those in the car with me. The next evening, we were all sitting together, and I was asked to share my testimony with everyone in the room. I looked at Ashley, got scared, but decided to share my story anyway.
Tears were flowing, hugs were given, and guilt set into my stomach as I saw Emily's closest friends, including Ashley, crying. I felt so bad, that's what I was terrified of. I went up to Ashley after the group dismissed to apologize. She said, "Please don't apologize for this! These are tears of joy, you are our answered prayer as to why God took her. Welcome to the family! I promise, these are happy tears. This is definitely not lame."
The next day, I was asked to share my testimony in two minutes in front of the entire retreat made up of all of Indiana's Chi Alpha groups to represent USI's Chi Alpha. The next Thursday at Chi Alpha, we recorded everyone's stories from the retreat, including mine, and had it sent to Emily's family. In the spring semester, Emily's parents and sister came to visit, and I decided to formally introduce myself to them. Her mother, Janice, gave me a huge hug with a thank you and a big smile. I got a smile and thank you from her father and sister as well. After that, I could really tell that I was an answered prayer. I could tell at the retreat, but once I saw Emily's family's reaction, I knew for sure.
---
Like I said, this story is not a sad one. It's sad that the world lost Emily, but with that loss, an answer was given that a life was saved. I wish that I could have met Emily, but God had a different plan in mind.
After speaking to Emily's mother about sharing my testimony openly, she told me something very eye opening, "I know that this is Emily's desire that many would come to know Him through this pain, and that is our desire too, because in the end of our journey here no matter when that is, our time lived for Him is all that will count in the end."
Every day I wear a purple bracelet to remember Emily with her favorite verse, Proverbs 31:25. I wear this bracelet as a remembrance of how I came to know the Lord and share my testimony with others.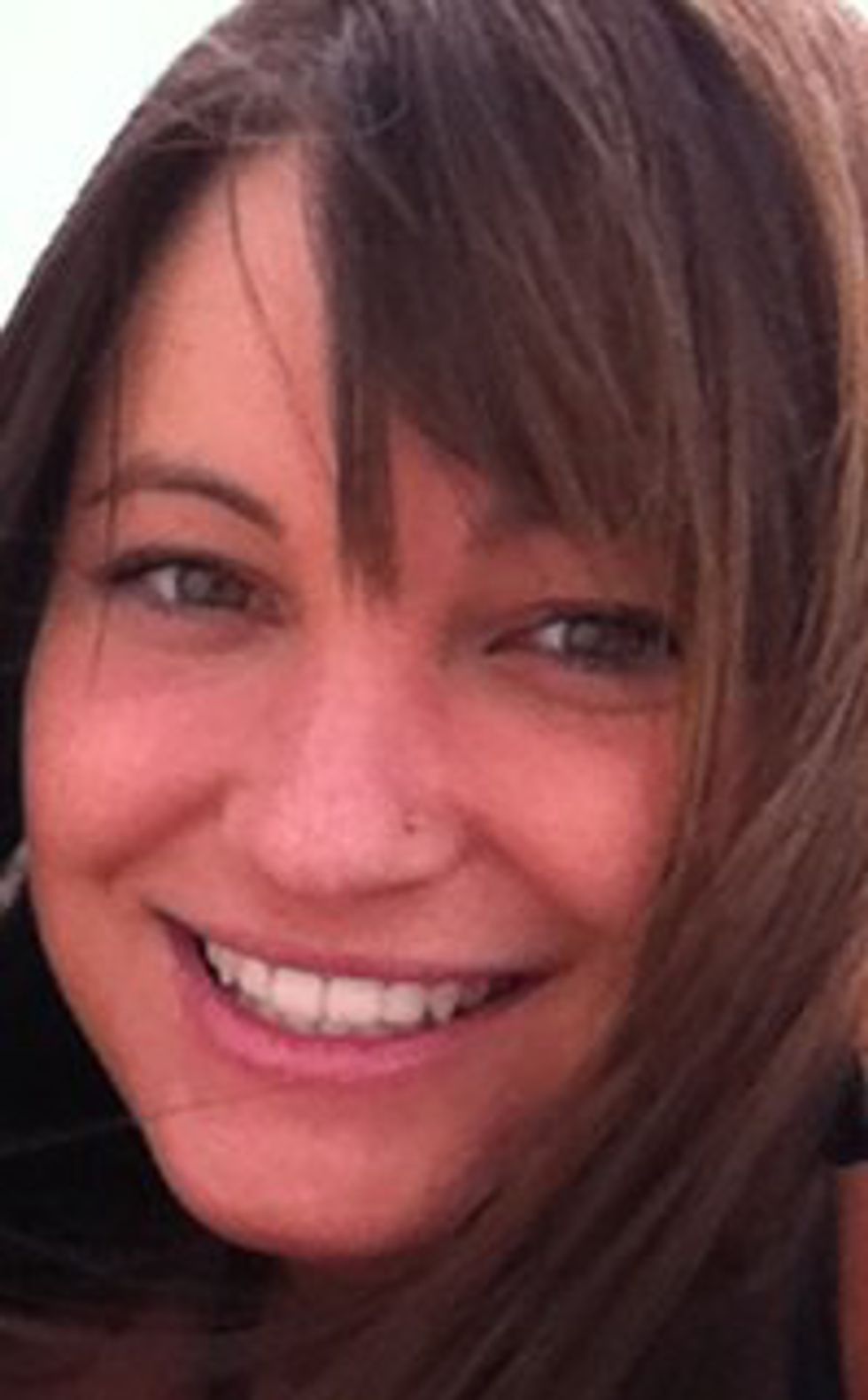 Emily Nicole Lengacher, Proverbs 31:25