We all know what happens at the Thanksgiving table. Besides the traditional giving of thanks, there's a lot of interrogation over the turkey and stuffing — and brisket and broccoli mush if you're my family. (Don't ask about the broccoli mush, my grandma's signature dish — it's a questionable green color but tastes better than it looks...and sounds.) "Now that you're almost graduating, what are you going to do with your life?" Uncle Jo will ask as he's cascading cranberry sauce from the family-sized bowl onto his mountain of meat. "Yeah, what are your plans?" Aunt Harriet will press as she's pouring herself a fourth glass of wine. "You're off to the big leagues now!" Poppy will say as he pats his stuffed stomach.
Us college seniors are in for a real treat this Thanksgiving. And if we want to make it out alive, here's what we'll need to survive the expectation-heavy questions:
1. One salt-brined turkey glazed with I-will-apply-for-jobs-soon-enough
Family can get pretty relentless when it comes to the whole job thing. They were just as pushy when we were high school seniors applying to get into colleges, and now they'll be as curious and opinionated as ever.
2. A side of mashed pure-desperation-I'm-not-going-to-admit-to
No matter how scared you are for post-grad life, don't let your family smell your fear. I'm not saying to boast about how confident you are in your resume — just act neutral. It's less for them to feed off of. Less emotion from you = less prying from them.

3. Two bowls of stuffing seasoned heavily with spices like chili powder. Lots of chili powder.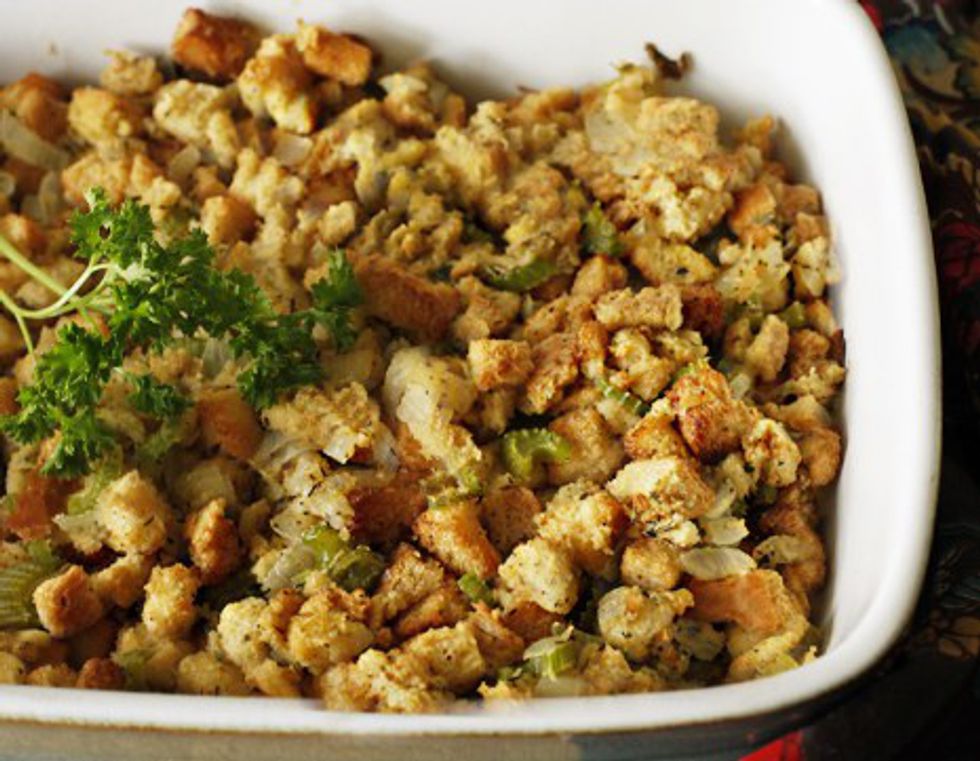 Because if your family is having a coughing fit, they'll be too busy to berate you with questions.
4. Don't-talk-about-my-gpa and brown butter glazed carrots
Because let's be real — after you graduate, employers so much as glance at that number on the top of your resume.
5. Let's get cranberry sauced
It might sound repulsive, but try putting a ton of alcohol in this year's cranberry sauce. Maybe your family will get too drunk to talk about your future. And who knows — maybe it'll be a hit and you'll have started a new tradition.
6. Yes-grandma-social-media-is-a-legitimate-skill-to-have-on-a-resume casserole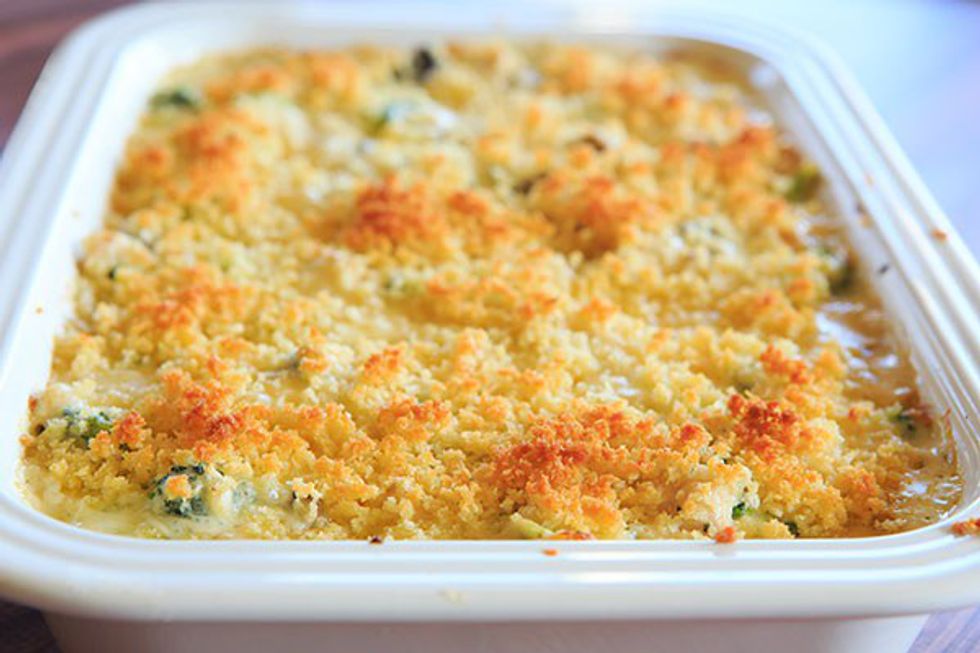 "Haven't you heard of a social media strategist?!"
7. Please-don't-pity-me pumpkin pie
There's nothing worse than when a family member expresses their concern about the job market. Yes, we know and even if we say we're ready to face it, we're not. Just let us worry internally.
8. Let's-just-not-say-the-word-graduation leftover sandwiches
The only thing better than the Thanksgiving meal is the concoctions made from leftovers. A little cranberry sauce smeared over stuffing and turkey slices sandwiched between kaiser rolls makes for a great breakfast, lunch or dinner. The holiday may be over, but this still stands. Please family, don't say "graduation" until you're posing with us in our cap and gowns for pictures. We may still feel unprepared and the real world will be looming closer than ever, but it'll be easier to swallow.
For now we still have (some) time, so let us soak in our denial and figure it out. Because even though we're scared as hell right now, we'll figure it out. Eventually, we will.