Following my article Why 1989 is Spectacular, we are now on Week 2 post 1989 release and yes, 1989 is still on repeat at all times. I stand by my feelings regardless of people who tell me that I'm crazy for not including "New Romantics" in my list. And for not liking "All You Had To Do Was Stay." Whatever, guys.
T. Swift came at us hard and fast with the release of the Blank Space video. Yahoo! released it early, but of course Taylor shut that ish down real quick. Once it was officially released, the internet practically threw up.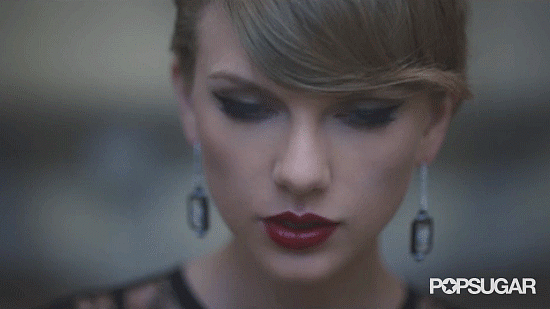 Some Twitter feedback from fans:
"If I had a dollar for every time I've listened to the song Blank Space today it would pay my tuition #blankspacemusicvideo"
"Ladies, if your dude isn't wearing a cape to your next black tie function, dump him. #blankspacemusicvideo"
Etc. and so on. I saw zero negative feedback in the last five minutes I've been scrolling on my Twitter feed. 
The Internet fell in love with Sean O'Pry, Taylor's co-star in this cinematic masterpiece of a music video. Bye Harry Styles, hellooo Sean O'Pry. Those cheek bones though!!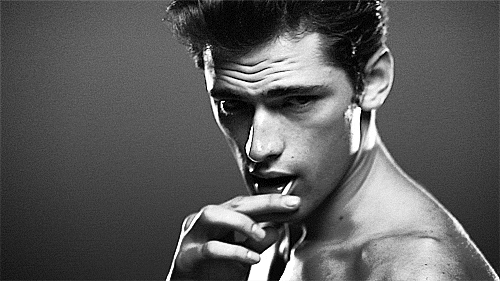 I think the real reason why this video is so good is because it's Taylor making fun of the way that the media portrays her in the most shocking, entertaining and hilarious way. 
I watched this video (for the sixth time) with my senior communications project group (#seniorproject). We legitimately put the discussion of this music video on the agenda of our meeting. A lively bunch to say the least, we had a LOT to say about this. Overall, we were BIG fans. Any commentary is coming from a place of sheer amazement, utter shock and pure intrigue. 
Here are our thoughts. 
Feel free to watch the video and read along with our commentary. 
........
"Where is this?! Where is she?!" - Everyone
"What country is she in?! This can't be America"- Me (Sidenote: this is Long Island.)
"Fun fact guys this is where they film Royal Pains" - Kaitlyn 
"Wait go back so we can see the cat!"- Ashley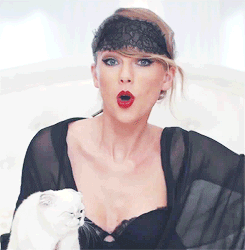 "Horses" - Vincent
"Oh my god, look at that dress!" - Kaitlyn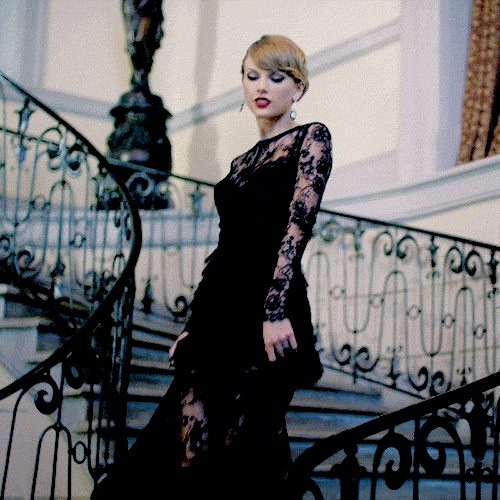 "Those jawbones though" - Kasia
"Beauty in the beast at the dinner table" - Kasia
"Oh. Gatsby." - All
"Who rides bikes inside?" - Vincent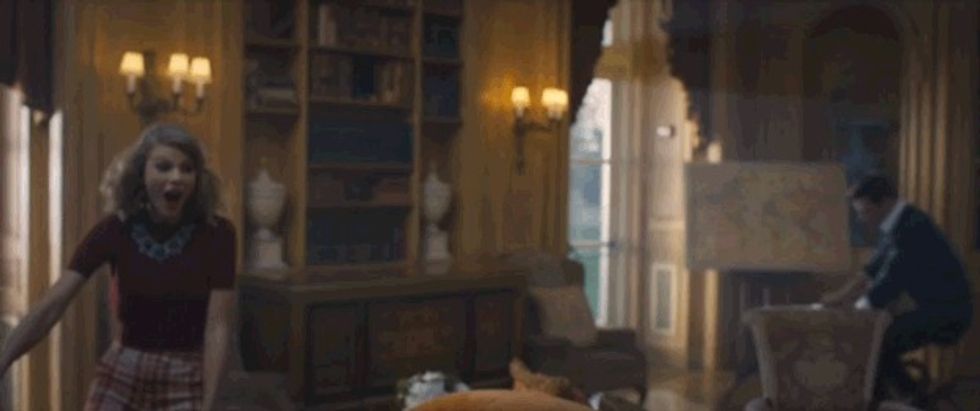 "Her hair looks fantastic." - Me
"How did she paint that? Who painted that?" - Me
"Do we think those dogs have names?" Vincent
"She looks so 1950s" - Vincent
"Who made that dress? I need to know." - Me
"That picture is way to heavy girl there's no way you hung that up yourself" - Vincent
"Fake birds. And horse" - Kasia
"CINDERELLA STORY" - Kaitlyn and Kasia
"There is no nutrition at this picnic. Heart shaped food and champagne? Where are your nutrients?" - Vincent
"What did her heart candy say?" - Kasia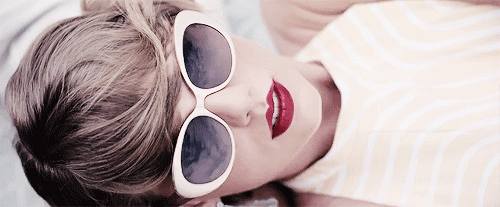 "Who is he texting? What does it say?" Kaitlyn
"OH THAT FACE." - Ashley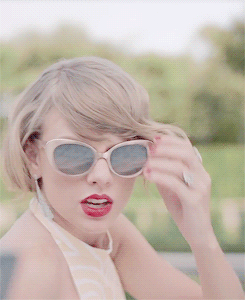 "Sing fighting is the best." - All 
"Best part is when he says oh my god." - Ashley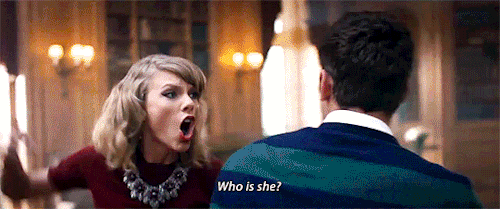 "How did that not break when she threw it?" - Vincent
"Cruella Deville!!!!" - Kasia
"Oh my god." - Everyone
"I'm so confused." - Nate
"Um, deer?" Kasia and Sam
"SHE'S CRAZY." - Ashley
"Mean girls reference." - Kaitlyn
"Who is she Janis Ian?" - Vincent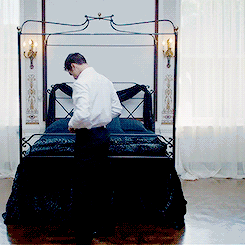 "That's not necessary." - Kasia
"HOW DID THAT CATCH FIRE?!" - Vincent
"I'm confused what is this." - Kasia
"It's a voodoo doll!" Ashley
"Ohhhh." - All
"I was worried about this car. It said no cars were harmed in the filming of this video." - Vincent
"Yeah that's a nice car." - Nate
"SHE HAS A KNIFE." - Me 
"Is he dead? He has to be dead." - Everyone
"That's not a real horse. No way. Not a real horse." - Sam and Vincent
"How I feel about homework *hits tree with axe." - Vincent
"Another great dress." - Kaitlyn
"How is he not dead? He drives away." - Kasia
"SHE'S IN.SANE." - Everyone
Taylor is definitely not someone you want to mess with (or piss off whilst golfing) because the girl has perfected the crazy betch face and I'm starting to think it's not acting. Regardless, all hail T. Swift.