As an alternative music journalist and long-time emo night supporter, I can not stress enough how anyone who is a fan of pop-punk or early 2000s "emo" music needs to attend an Emo Night, luckily if you're from the Cleveland Area, you get the opportunity twice a month.
I've watched Emo Night Cleveland grow over the last year and it warms my heart. From themed nights such as Valentine's Day to Summer Bummer, to connecting with people you wouldn't meet otherwise, it's truly a rare experience. If you're still wondering what it is exactly, it's essentially a bar party, held at The Foundry Concert Club in Lakewood on the second Friday of the month and at B Side Liquor lounge on the last Friday of every month, with music being spun from band's such as Fall Out Boy, Say Anything, Taking Back Sunday, Panic! At The Disco and many more. The Dj, Amanda Schill, keeps the crowd entertained and hands away free tickets to upcoming alternative shows and the night goes on. The Dj may change, which adds a bit of diversity, but you can usually catch Andrew Wells snapping some pictures, or setting up an own photo booth complete with props, depending on the event.
Seeing as this month is October, both events are Halloween themed, I got the chance to attend the one held at The Foundry on Oct. 12. The night was full of excitement, I went with a couple friends and my boyfriend as we all dressed in costume for the occasion. Not only is it always a blast getting dolled-up for Halloween, but it also helped that if you won Emo Night's costume contest you won a year of free tickets through BravoArtist, an awesome booking company known to present some of the hottest alternative music shows that hit the Cleveland/Columbus area.
Once we arrived at the venue, the bartenders kept the large crowd happy by swiftly pouring and handing out drinks, the atmosphere was light and fun and the music really brought all attendees together. The Dj's spinning this event was Justin Garci and Blossom Reynolds, who did an impeccable job of keeping the crowd's energy up by playing songs like "Wow, I Can Get Sexual Too" by Say Anything to All Time Low's cover of "Umbrella-" originally performed by Rihanna.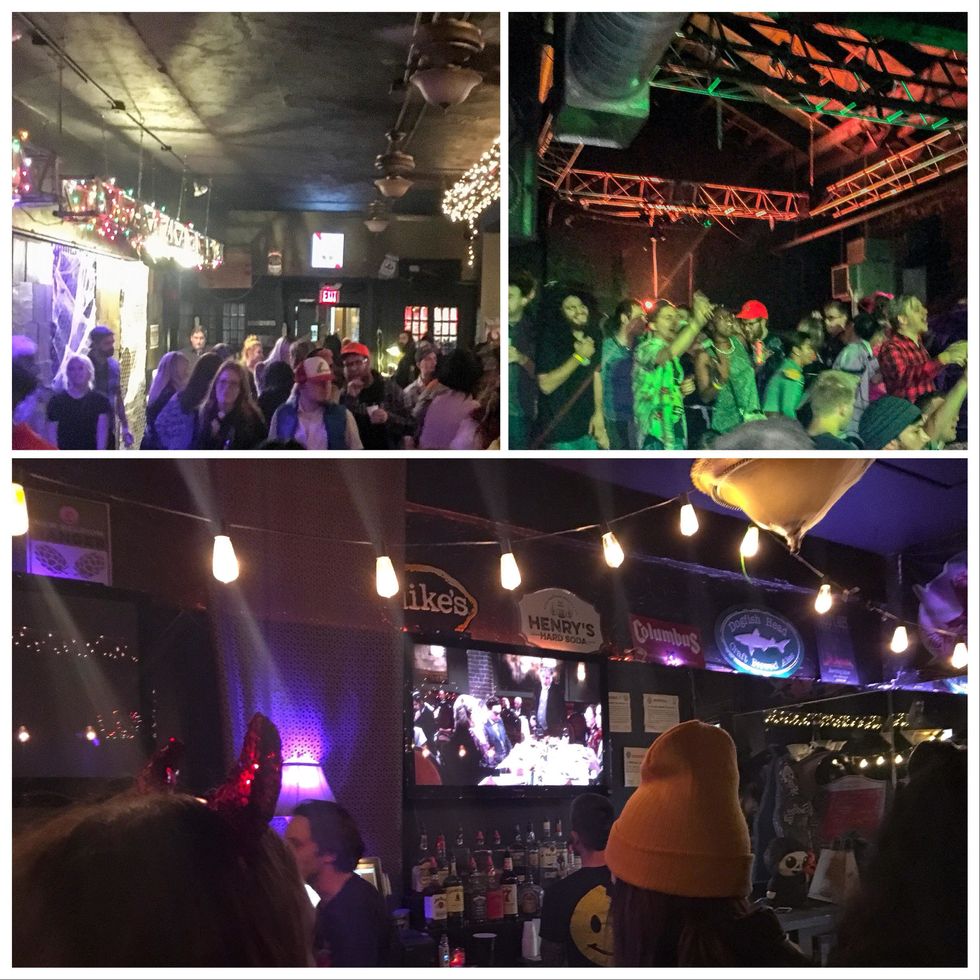 There's really not another night like Emo Night especially if you grew up as an emo kid, I remember thinking I would never meet anyone that was as passionate about this particular music scene like I was and now suddenly I'm surrounded my friends, new and old all with the same interest.
As for the costume contest we lost, Bob's Burger's won, it's the experience and effort that counts. Although winning a year of free concert tickets would make my bank account smile.
Catch the next Spooky Jukey at B Side Liquor Lounge, on Oct. 26, you don't want to miss it.