We are already about halfway through the first month of, not just 2020, but the new decade. Side note, how the hell did that happen? Anyway, the 2020s haven't really taken off yet. Maybe I should just give it time. It probably won't work, I'm still nostalgic for the 2000s.
So while we are still getting used to the new decade, I'm going to make that even harder for you with this article. Here are the seven pop culture events and things that will make you long for the 2010's, and realize what a great decade it was.
Ignore the photo, those events will not be mentioned, this was just the only option when I searched "2010s." One more thing, some of these pop culture events might still be going on, but they took off in the 2010s, just so you know.
1. Barbie In A Mermaid Tale
If you are familiar with some of my previous works on the Odyssey, you won't be surprised to see a Barbie movie on this list. I like to call this the better and more feminist version of The Little Mermaid, because, well it is. But in all honesty, this movie got me through so much in sixth grade. The message about finding strength in your differences really resonated with me. Also, the majority of the movie's characters are well-written, unique, and diverse women, which was almost unheard of back in 2010 cinema. Plus it's funny, with some great songs.
2. The amazing pairing of Jennifer Grey and Derek Hough on season 11 of "Dancing With The Stars."
What happens when you combine the star of "Dirty Dancing" and DWTS' Ken doll golden boy? Magic. And six consecutive perfect scores. This pairing was what got me truly interested in Dancing With The Stars, and made me fall in love with Derek Hough. This pair dominated from week 1, until the confetti rained down on them. Even when Jennifer was dealing with injuries that threatened to pull her from the competition, she still managed to be flawless. Plus they brought back the infamous watermelon for their freestyle. Swayze would be proud.
3. The general pettiness and awesomeness from Vanderpump Rules.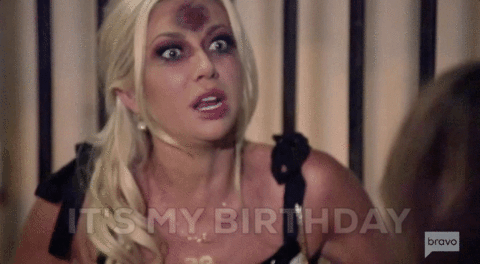 Giphy
We were in a bit of a reality TV slump at the start of the 2010's. The Hills went off the air, Jersey Shore was getting boring, and every other reality show was about rich people, or was taken way too seriously. In comes Vanderpump Rules, a spinoff of The Real Housewives of Beverly Hills, that chronicles the lives of twenty somethings working at a restaurant in L.A. They hook up, break up, fight, get drunk, and hook up again. It's glorious. It was great to see a return to reality TV's roots, grown ass adults acting like children.
4. The Rise of Female Country Music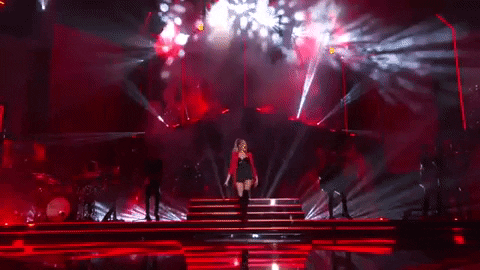 Giphy
The 2010's brought us something that would only happen when pigs started flying. Country music getting somewhat popular and respected. Even better, female solo country musicians getting somewhat popular and respected, though we still have quite a ways to go. Taylor Swift got the mainstream interested in pop, and Carrie Underwood continued being amazing. But after Taylor officially announced her departure from country, many wondered how the country world would survive. The answer? Female country artists. From Kacey Musgraves cleaning up at the 2019 Grammys, to Maren Morris being featured on a dance track, to Carrie and Miranda continuing their dominance, and even teaming up. But, my personal favorites are Kelsea Ballerini's two albums, which feature kickass lyrics, powerful vocals, and great beats. I can't wait for her and Halsey to team up for their CMT Crossroads special. Also, country music has gotten a lot more political. Little Big Town released "Girl Crush," which was praised and criticized for its LGBT influences, and the female empowerment anthem "The Daughters." Carrie released "Love Wins," which was praised for its message of equality. The Highwomen, a female country supergroup, based off of the male country supergroup The Highmen, was formed. And many artists are speaking out against Trump and pushing for more female country songs to be played.
5. Drag And Other LGBTQ+ Topics Completely Taking Over The Media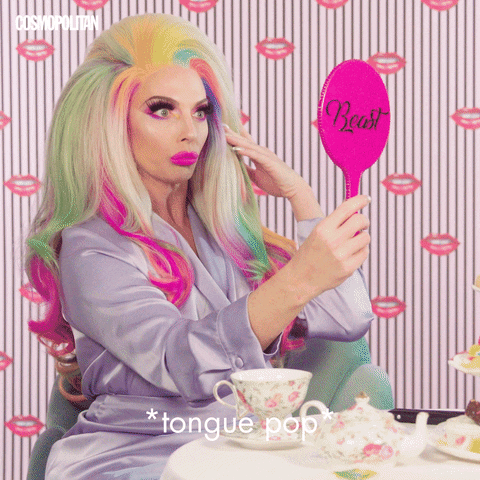 Giphy
Whether it's Alyssa Edwards, Bianca Del Rio, Aquaria, or Shangela, you cannot deny that drag has might have gone mainstream. Drag queens are getting their own TV series, movies, showing up in fashion campaigns and Oscar winning movies, and RuPaul's Drag Race is winning several Emmy Awards. In addition to drag, marriage equality was passed in June 2015, one day before my 17th birthday, we celebrated the 50th anniversary of the Stonewall riots, and
6. Beyonce's Surprise Visual Album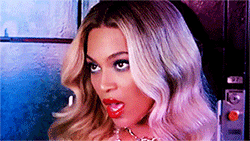 Giphy
We all remember where we were when we found out Beyonce dropped an album. We also all remember where we were when we found out each song had its own video. Beyonce established her dominance with this album. She put out a whole album without promo, and it still went to number one on the billboard charts. To be fair, Beyonce could put out an album of her burping and it would still go to number one on the billboard charts.
7. Taylor Swift's reputation Era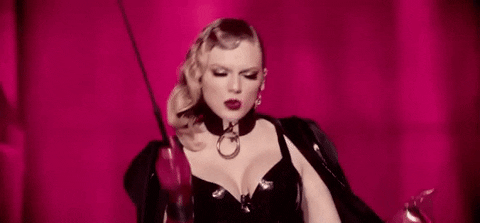 Giphy
Let's be real, Taylor Swift owned the 2010's. It's no wonder Billboard named her their Woman of the Decade. She's almost like Madonna with her changing styles and genres with every album. But her reputation era was truly revolutionary. Taylor had just come out of a long hiatus, scrubbed all her social medias, and gave us no inclination that she was releasing anything. First, she released three videos on Instagram showing the body of a snake. Then, on August 24, Taylor posted that she had a new single dropping midnight. And it was glorious. Taylor embraced her savage self, giving no fucks about what anyone thought of her, and put out one of the most amazing videos ever. It made fun of everything that has every been said about Taylor ever, and people are still finding Easter eggs in it two years later. This era was not for the masses, it was for the die-hard Swifties who stuck with Taylor through everything. People might have said this whole album was "about Kim and Kanye," but they just didn't listen to it.