What's better than the joys of a simple, farming lifestyle? From growing your own food to endless bonfires under starlit skies, the rewards are well worth the work. Personally I wouldn't want it any other way. Farming is the life for me and now I want to reveal to you five reasons why farming is good for the soul. Here we go y'all.
1. Sunsets are just a little sweeter.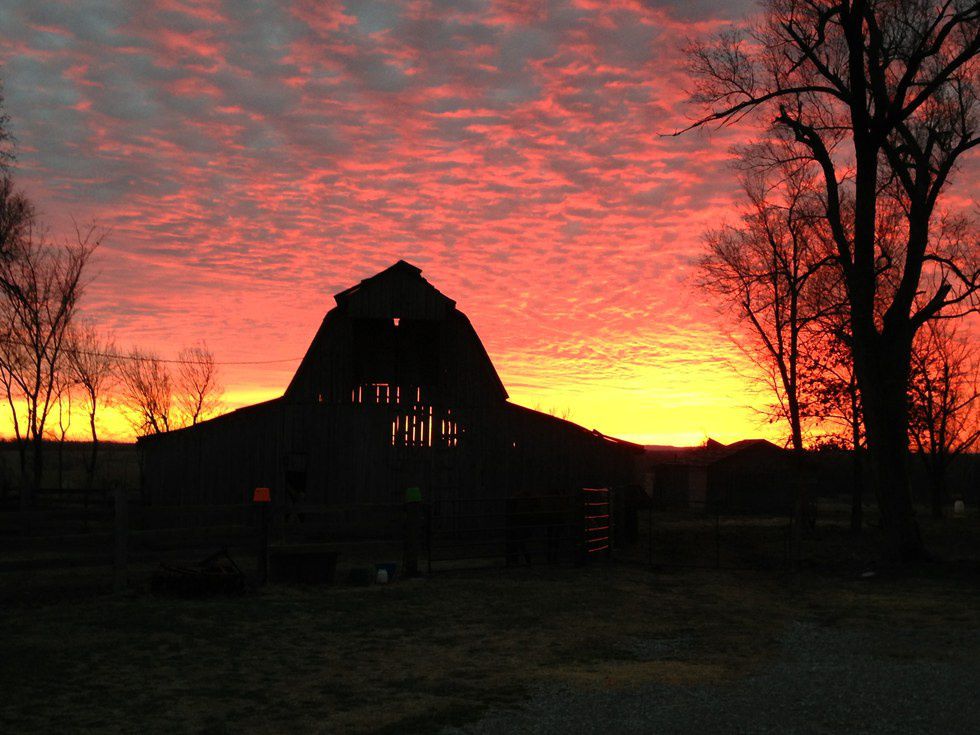 Forget the buzz of city lights, step into the country one evening and experience the true beauty of God's creation. Colors are more vivid and the the sky seems limitless. Nothing is more humbling than standing before something that completely dwarfs your own problems. Maybe I'm old fashioned, but I'd take this view over city life any day! Getting to see God's masterpieces everyday? Priceless.
2. Want fresh fruits and vegetables daily? No problem.
Nothing is better for the mind and body than fresh fruits and vegetables and what could be fresher than harvesting those foods from your own yard? Though growing your own food requires more effort than making a trip to your local supermarket, the rewards are well worth the effort. Fruits are sweeter and veggies are more flavorful. Your taste buds will be singing songs of praise!
3. Your neighbors are cows, not people.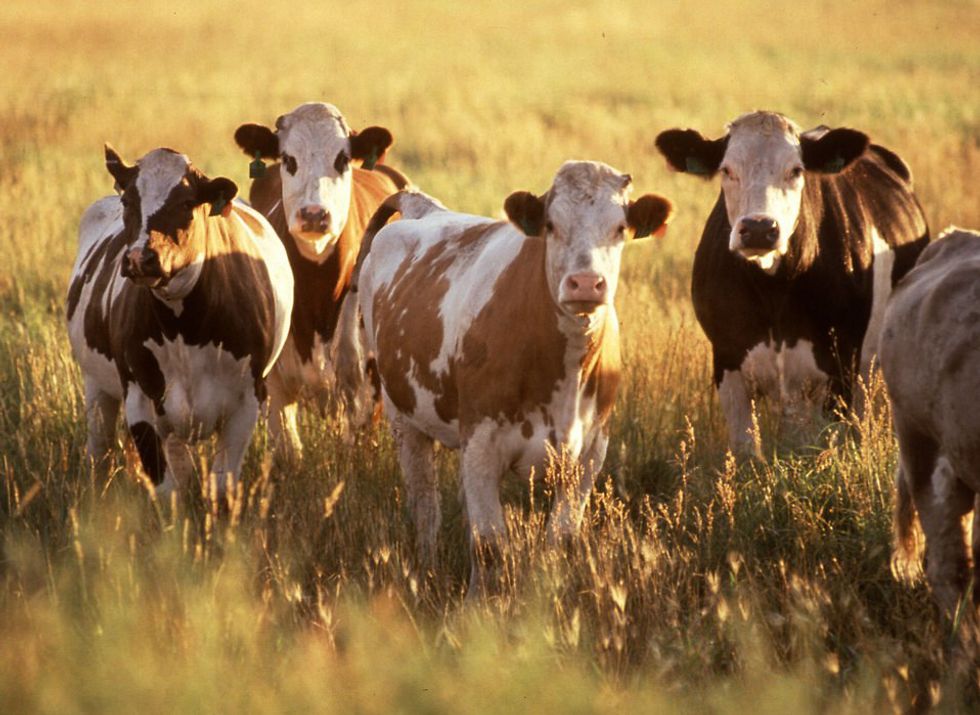 Wet nosed and fuzzy, these lovable creatures are your biggest fans on the farm. Whether walking your dog or simply checking the fence line, you are never alone. Hundreds of curious eyes follow your every move. Humans can be complicated and confusing, but being surrounded by a herd of cattle calms the soul and takes you back to simpler times. Make time to stop and watch the cows because they do the same for you.
4. Dirt road adventures are just a four-wheeler ride away.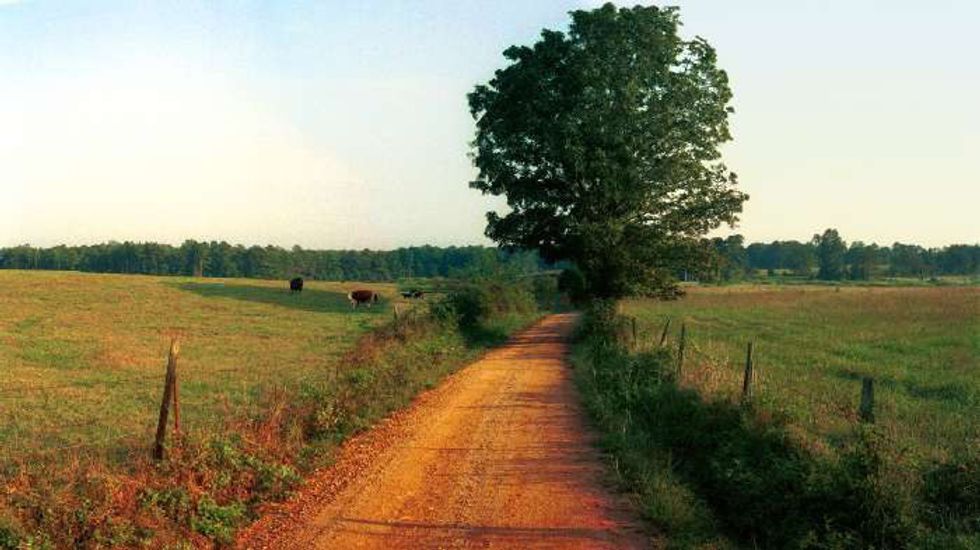 Ah. the sweet feel of freedom! Throw your worries to the wind and let the road take you. The stresses of every day life melt away as the sun beams down on your skin and the wind blows your hair. Nothing is better for the soul than a carefree four wheeler ride down a forgotten dirt road.
5. Family bonding time is all of the time.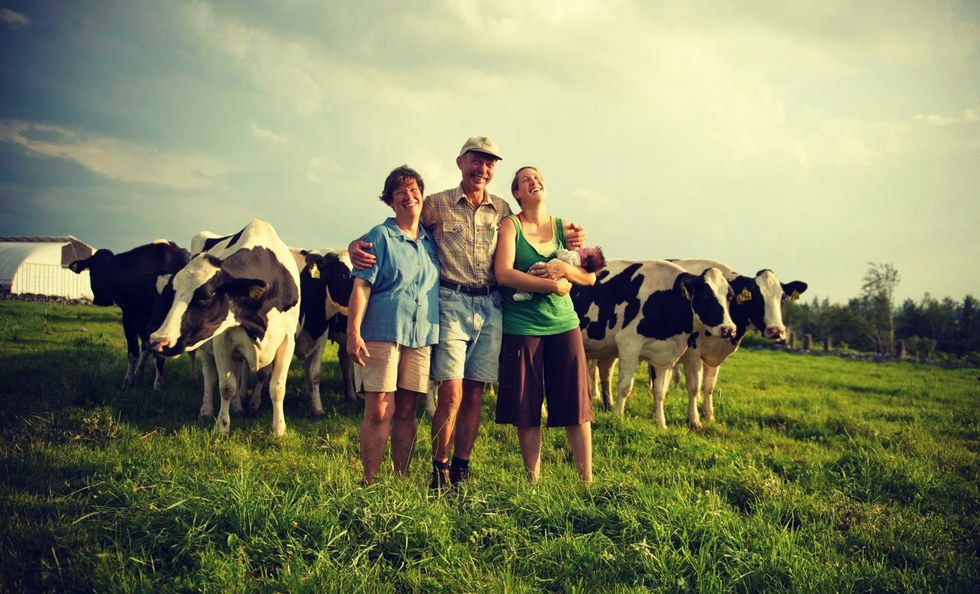 Whether working in the garden or tending to the animals, everything on the farm is family oriented. And while the world may fail you, your family never will. They are there for you threw thick and thin, dirt and mud, and everything in between. Hard work and family will heal your soul if you let it.
While farming might not be for everyone, anyone suffering from stress overload could surely benefit from the simpler ways of this life. Though not always glamorous, this lifestyle reaps heavy rewards that money and prestige just can't provide. When life gets too overwhelming nothing is more relaxing than coming home to the farm. I know work is waiting for me at home, but escaping the fast past world, if even for a moment, is worth everything to me. As I end this article I challenge you to go back to simpler times for a day. You never know what putting a phone down and picking up a rake will do for your soul.