When it comes down to today's society it's hard to tell who you can go to for certain subjects or difficult to recognize who they are as a human being. We narrowed people down into two categories it seems and those two are termed as real people and fake people. Now many people can and probably have various opinions about this but there are some differences between real and fake even though it seems like everywhere you look there is a fake person at every corner (and not Starbucks).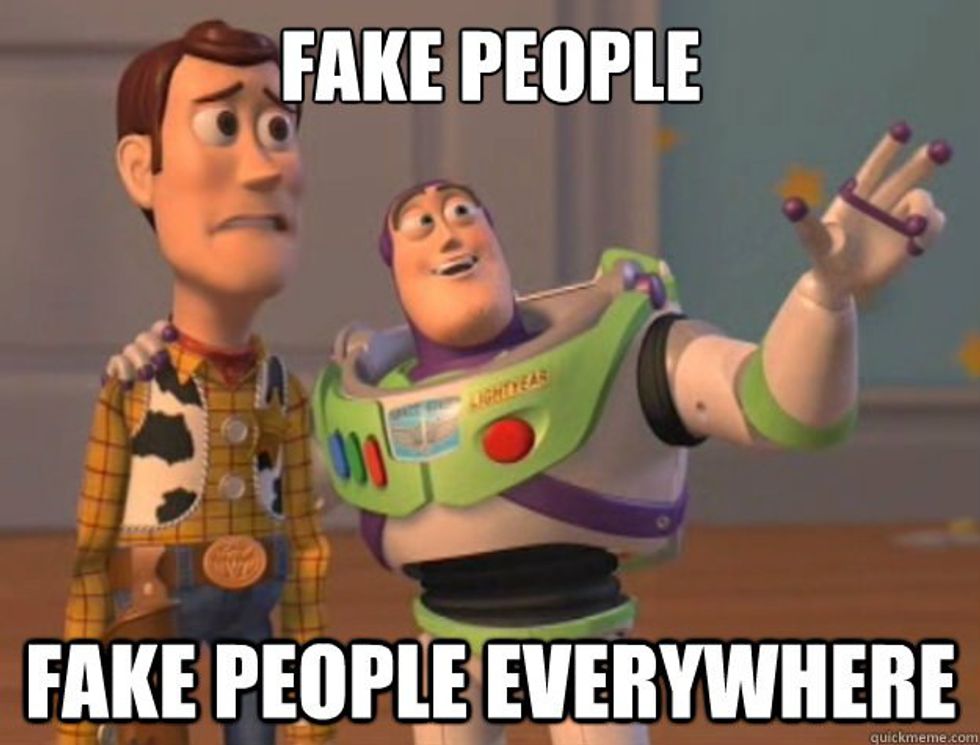 Let's start off with something on the friendship scale of real vs. fake. I tend to notice some mentioning communication, understanding and the amount of care you put in to be the main aspects that narrow down who a person is in a friendship. A real person definitely can talk to you as often as they please whether they got the time or just squeezing in 5 minutes out of their break at work. They even understand why time is being evil to them and when they get the chance to hang out they have a grand old time with no complaints. As for the caring part, real people in a friendship can read you like a book; they can truly know how you are feeling when you don't and really want to be your number one support system. Fake people, on the other hand, are the complete opposite.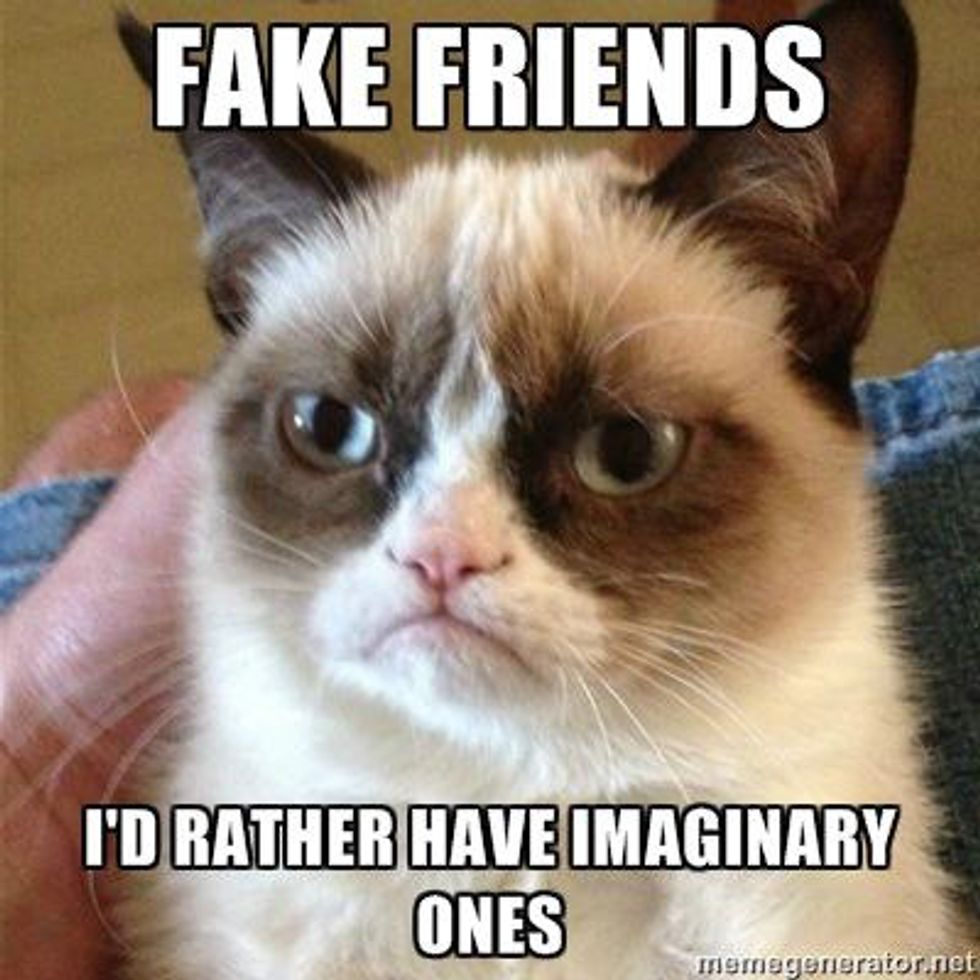 Fake friends would actually pretend to be your friend and just tell other they are "tolerating you" since they really want to be a part of a particular clique/group of people. They would even talk behind your back about items you told them in secrecy months ago. Pretending is all they are good at, caring is nowhere in their vocabulary in a friendship.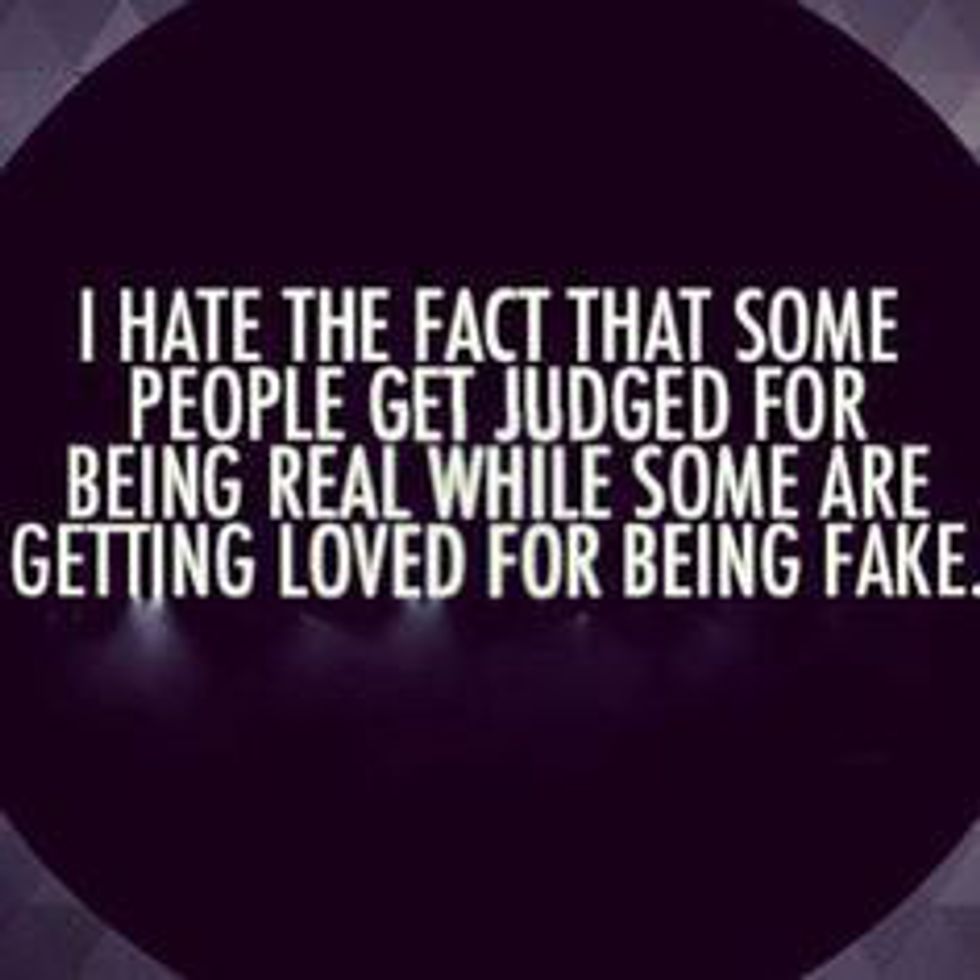 Getting hired for jobs can definitely take a toll on this difference. Real people will try hard in an interview even when the nerves show or the going gets tough. They put on their best outfit possible to prove they are capable of the position they are applying for. Fake people will try to be the known "teacher's pet" and try to be the favorite before getting hired. Kissing up is the one and only way they will be in higher management in the workforce.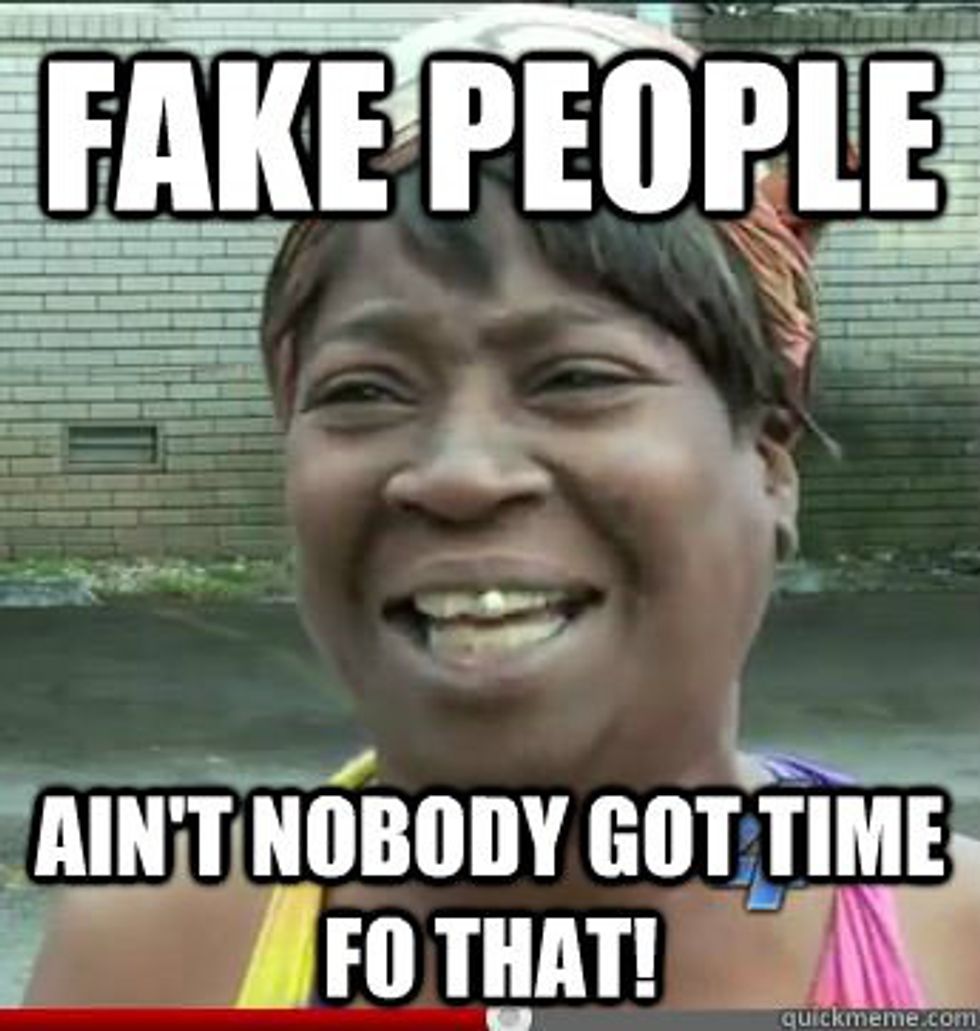 If I saw that in my workplace I would be walking towards the front door and say the above statement.
Too many people today even try to change their ways and become the fake person to make it in life. That, in my opinion, is not necessary. "People change people, that's the secret of life," as Corey Matthews would put it. However, this is taking a negative toll so that fake people win the war and tear down the souls of the real. This where you need to look at yourself and realize: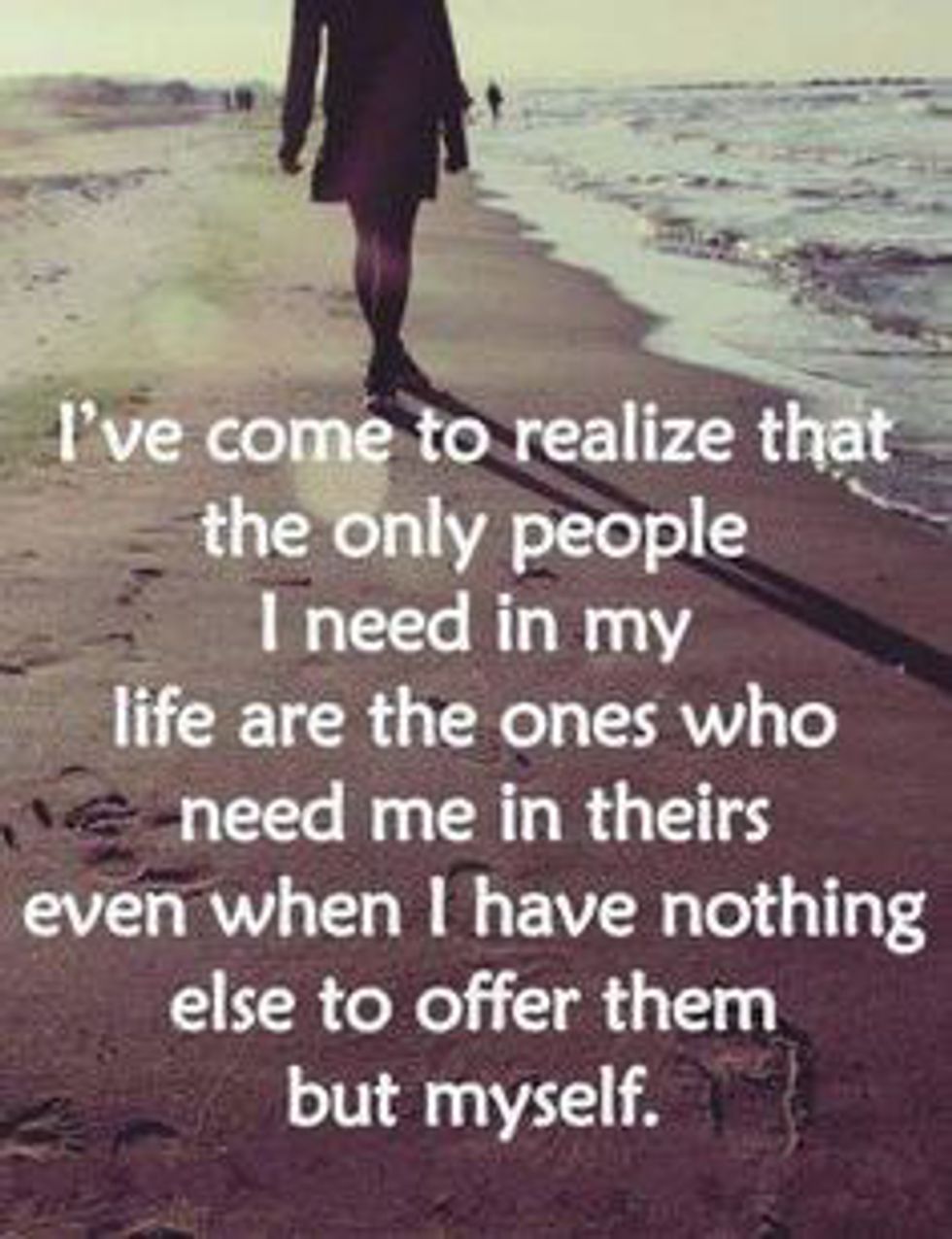 Being yourself and yourself alone is the only way to make it in this world. Real people are true to their selves and love being comfortable in their own skin (or have times they try to be, not everyone is outgoing). Fake people love to try on different personalities and switch them out every so often. They never want to choose just one to keep, it's how their lifestyle works. At the end of the day, you're never going to know who is what when you're walking down the street. Until you see these differences in a person all you can think until you get to know someone is this: