Gainesville, Fla. is home to many fine restaurant establishments. However, if you're like me, you would rather have bread and cheese for every meal than any form of more refined cuisine. Pizza i,s essentially, the best and most diverse dish ever created. It's a perfect amalgam of crunchy buttery crust, ooey gooey cheese, sweet tomato sauce (and since tomatoes are vegetables that means it's healthy), and virtually any topping imaginable: from vegetables to meats, to even more cheese. The best part is that you can customize your pie precisely to your liking or to what fits your mood. This is why I have compiled a list of the best places to get pizza in Gainesville because, let's face it -- pizza is always a good idea.
1. Satchel's.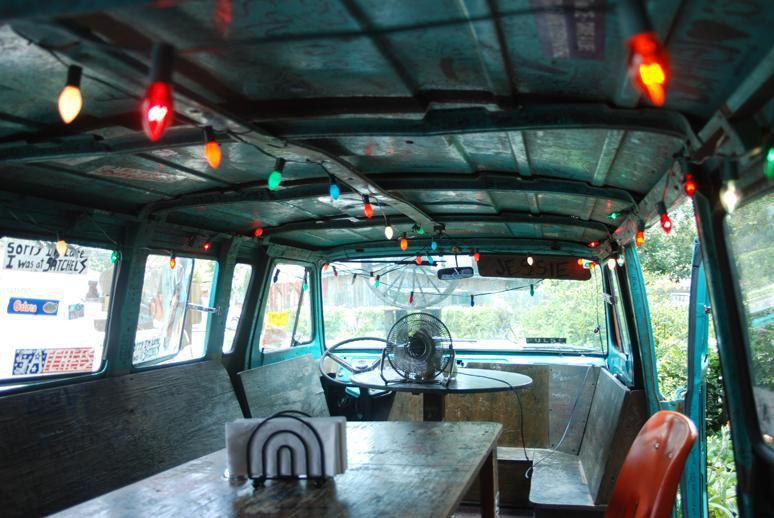 Satchel's pizza is one of Gainesville's most unique and quirky restaurants. The atmosphere is more impressive than the actual pizza, but it's all around a pretty amazing place. It has a hippie vibe, with outdoor seating in an old VW car. However, Satchel's is best known for amazing specialty pizzas, homemade soda, delicious salads, and addictive calzones, Be sure to bring cash with you when you go because they don't accept credit cards!
2. Leonardo's by the Slice.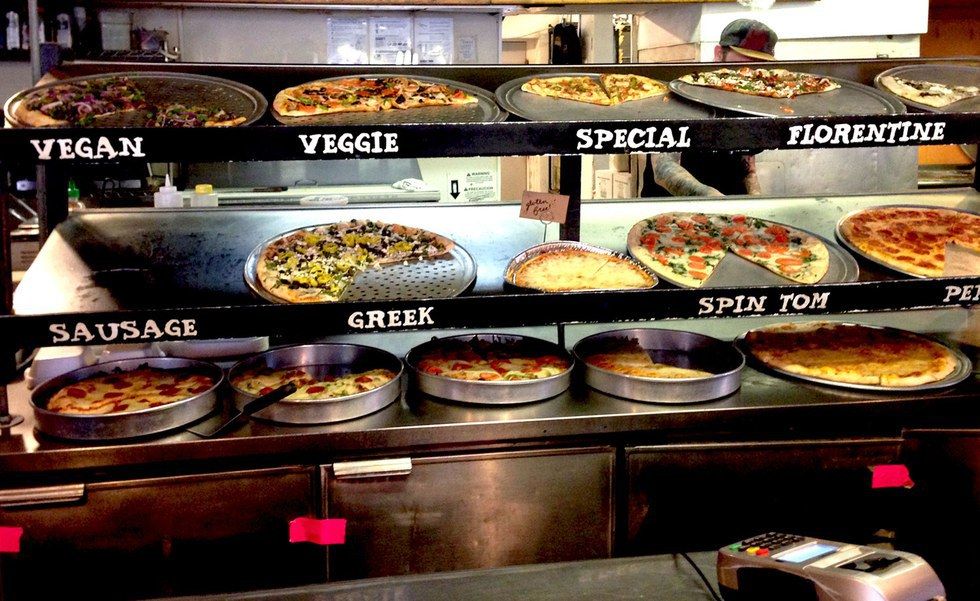 Leonardo's by the slice is fast, delicious, and has huge pizza slices. And by huge I mean really, really big. In addition to their selection of pasta and calzones, they have specialty pizzas of the day each day of the week so you can try something different every single day! Their rolls are to die for and the dipping sauce is even better.
3. Big Lou's Pizzeria.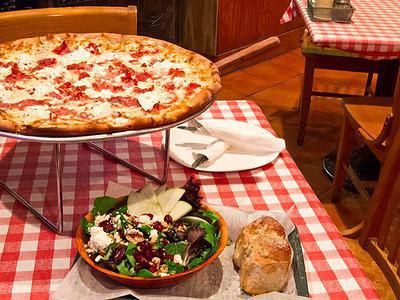 This New York-style pizzeria is home to some of the best pizza in town. The thin crispy crust is unbeatable and their menu is so vast you could spend weeks there and still not have tried everything. Big Lou's has unique specialty pizzas such as the Sorrento, which has a ranch-based sauce and ricotta cheese.
4. Piesanos Stone Fired Pizza.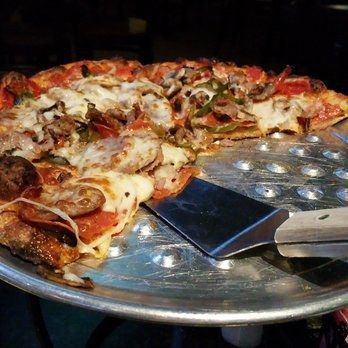 Piesanos is unique because it is a slightly nicer restaurant, where you could go for a date or a night out with friends. Their specialty stone fired pizzas are made in a unique oven that gives them extra flavor. In addition to pizza, their menu is brimming with other delicious italian dishes but the pizza is what makes this place special.
5. Italian Gator's Pizza by the Slice.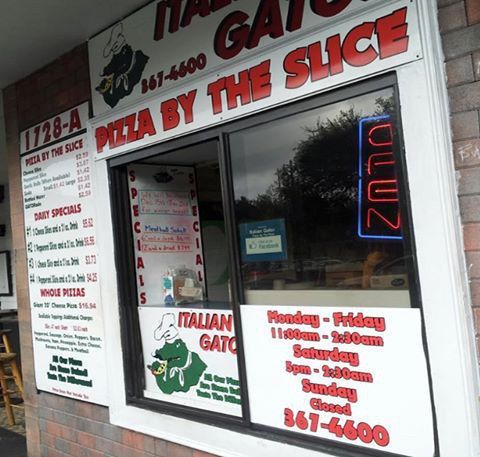 Anyone who has ever been to midtown knows that Pizza by the Slice is the best thing you can possibly put in your mouth after a long night at the bars. It's conveniently located in the heart of mid and is cheap, delicious, and offers you huge slices that satisfy your every need, especially around 2 a.m. I'm not sure what makes it so good, but if you ask any UF student, they will tell you it really is the best.