Most people remember the "Friends" character's iconic hair, but I remember her iconic outfits. Recently, I read a Cosmopolitan article highlighting some of Rachel Green's style (you can find it here: http://www.cosmopolitan.com/style-beauty/fashion/n...). Personally, I was disappointed in the article because as I was reading, several outfits came to mind that did not end up getting featured. I decided to dig deep and create my own list of favorite Rachel looks.
1. School Girl Twist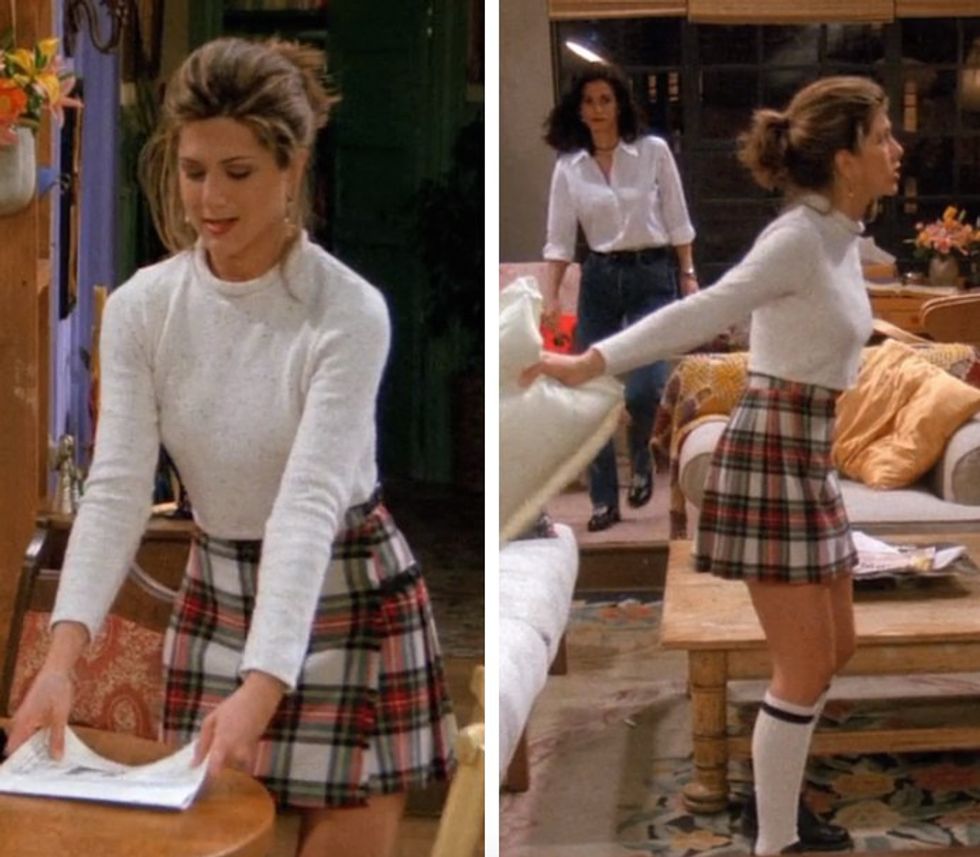 Probably the first outfit that comes to most people's minds. I could easily recreate this look if I rummage through my old school uniforms.
2. Save the Drama For Your Mama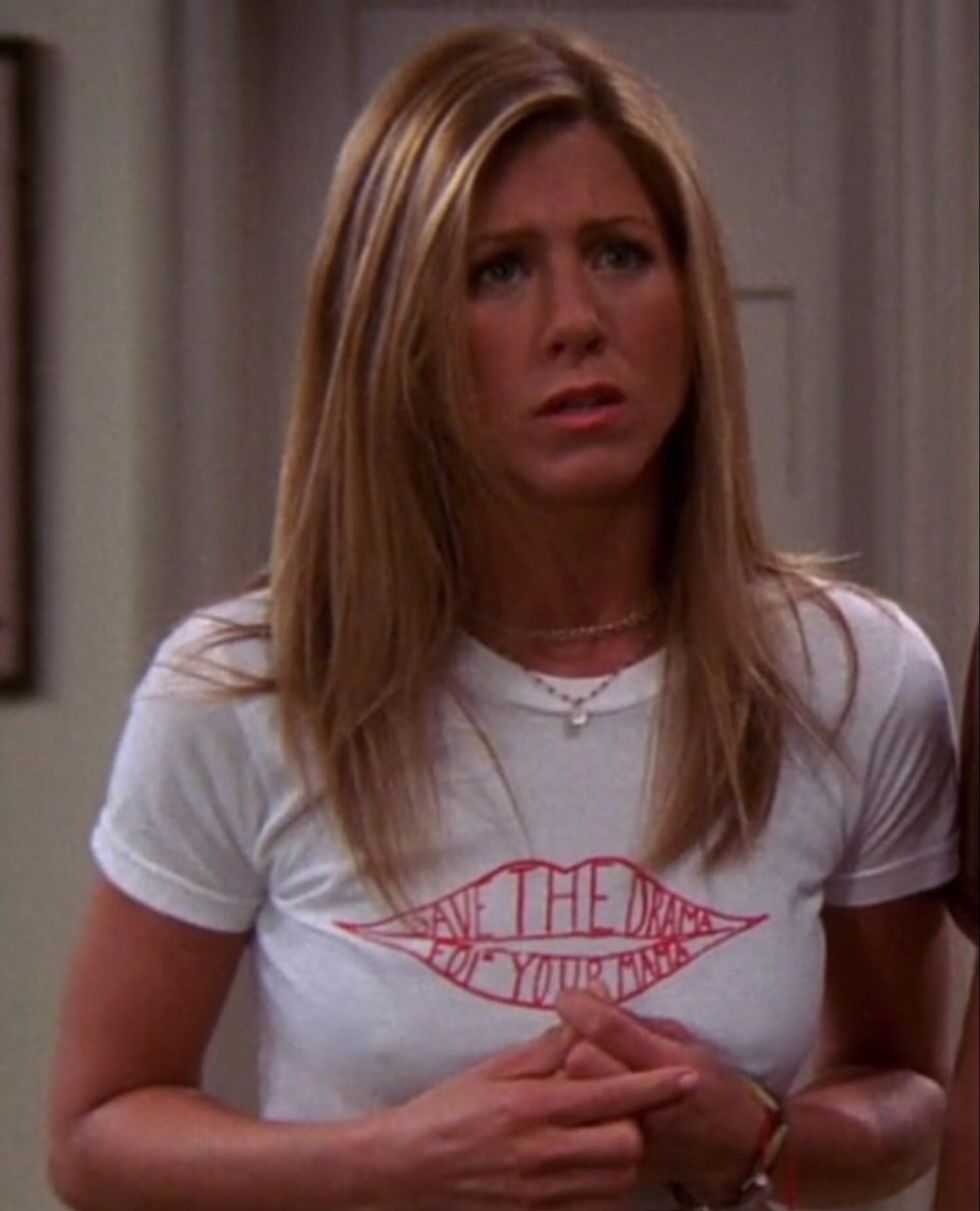 Worn in an episode where the love triangle between Rachel, Joey, and Ross was heating up, I wouldn't be surprised if Rachel sported the shirt on purpose.
3. You Get a Denim Vest, and You Get A Denim Vest, AND YOU GET A DENIM VEST!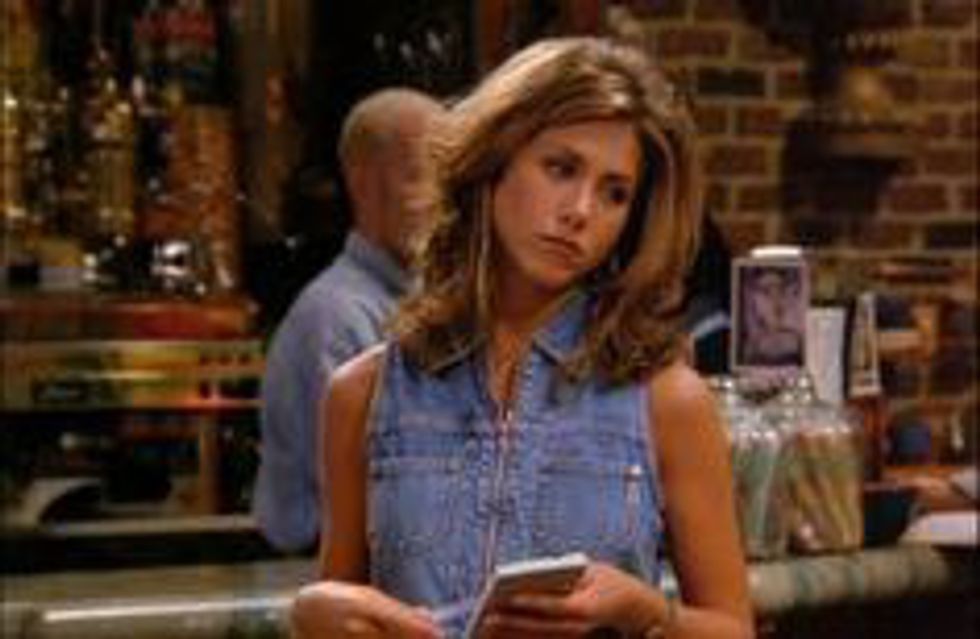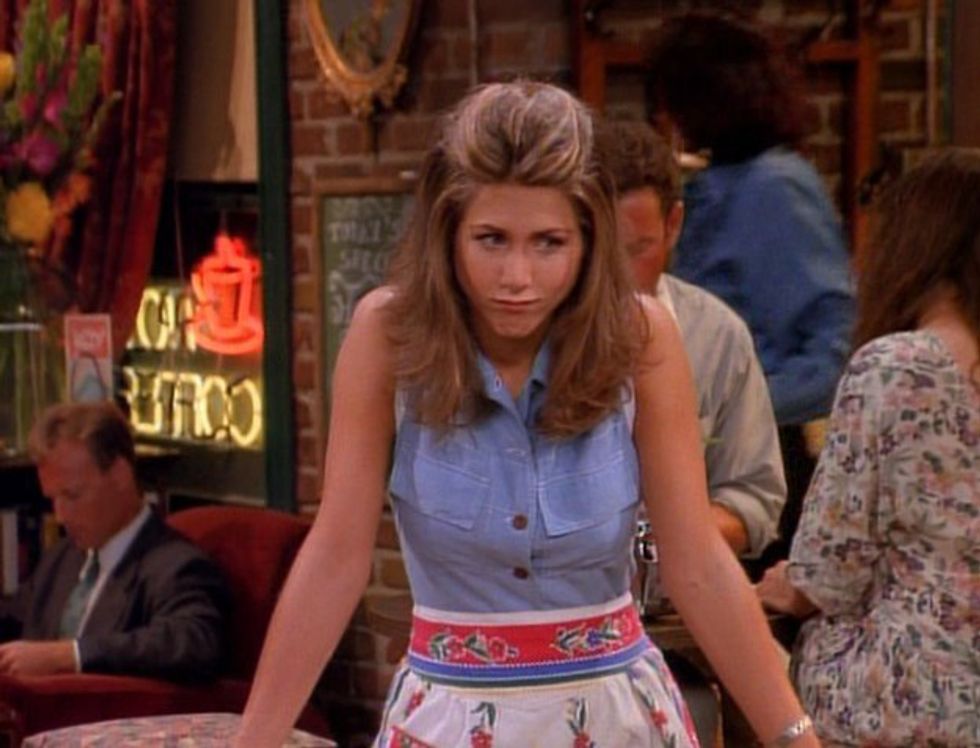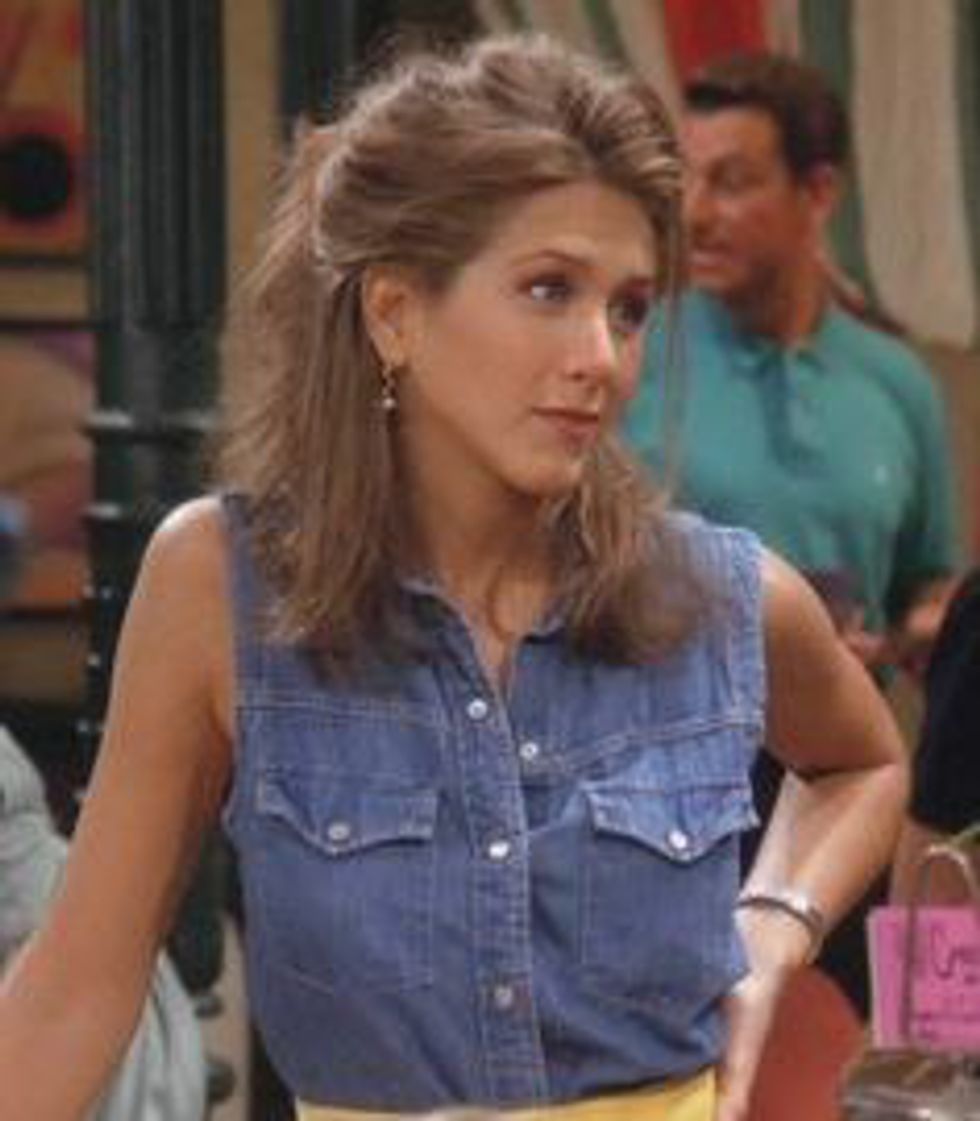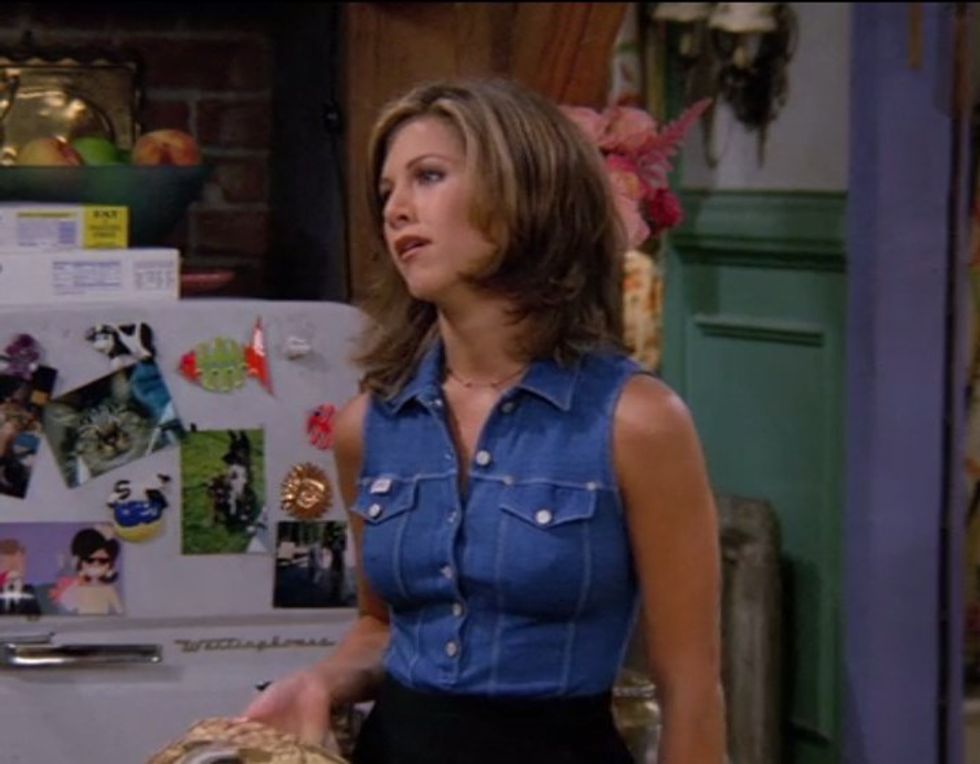 Rachel is my denim inspiration. Enough said.
4. Not Your Dad's Pink Button Down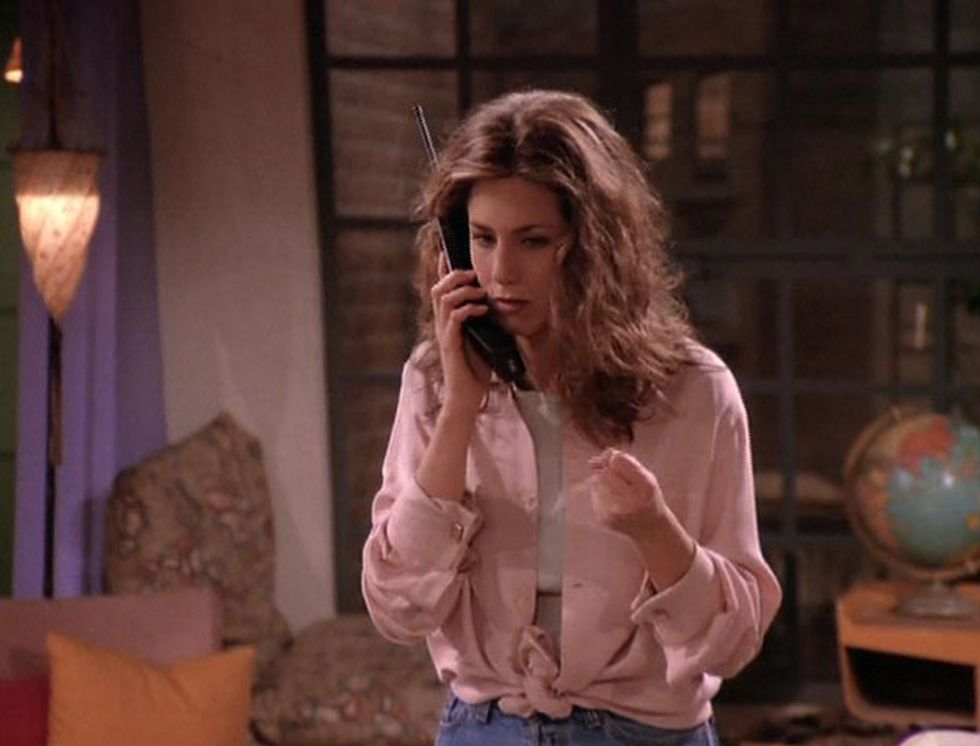 The hair, the shirt tied, the everything.
5. Check Mate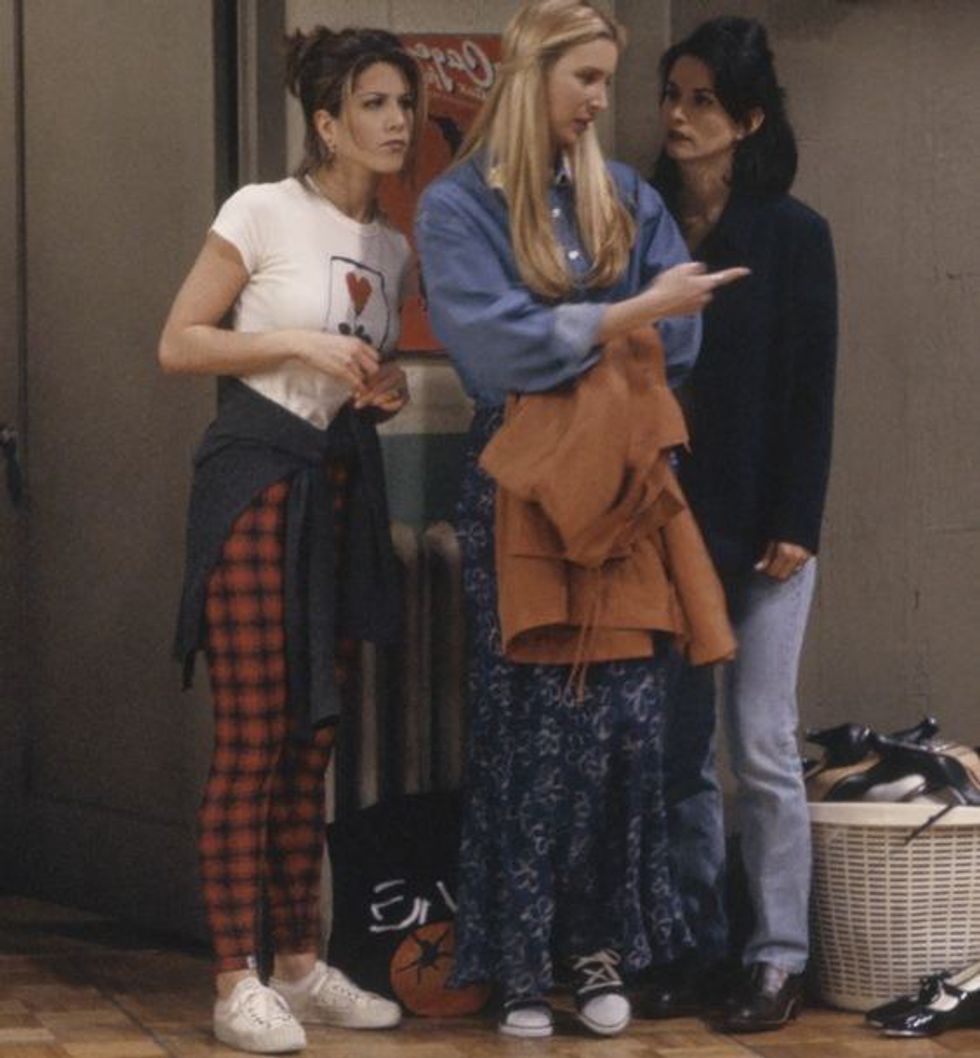 No one can rock red checkered pants like Rachel can rock red checkered pants.
6. Slip Up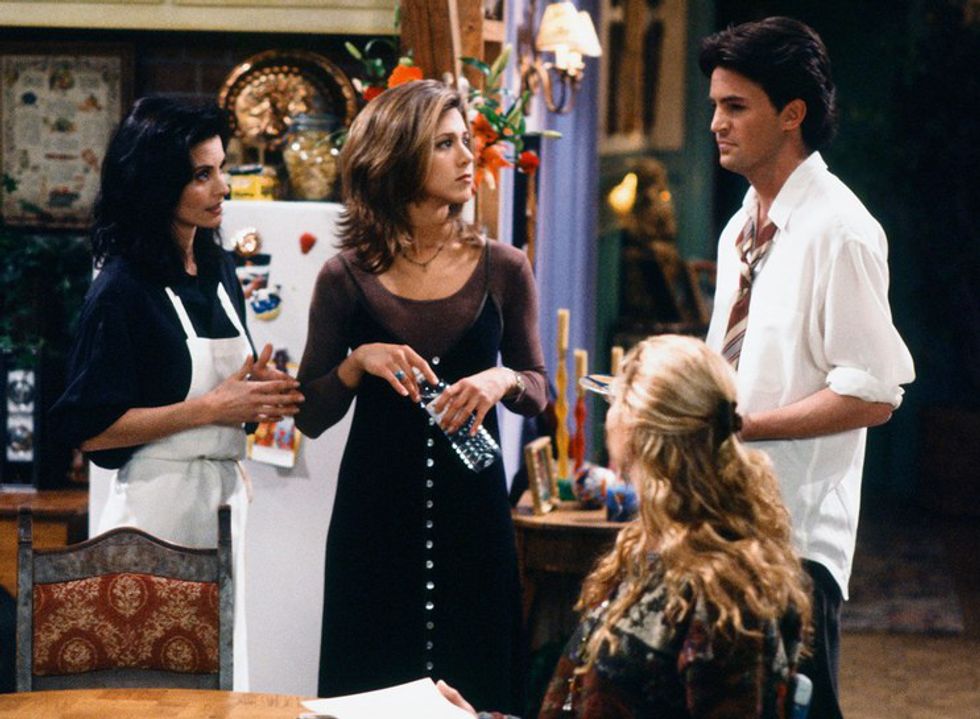 If you described this outfit out loud, it would probably sound hideous, but Rachel looks better than ever. Don't you agree?
7. Overalls Over All: Part 1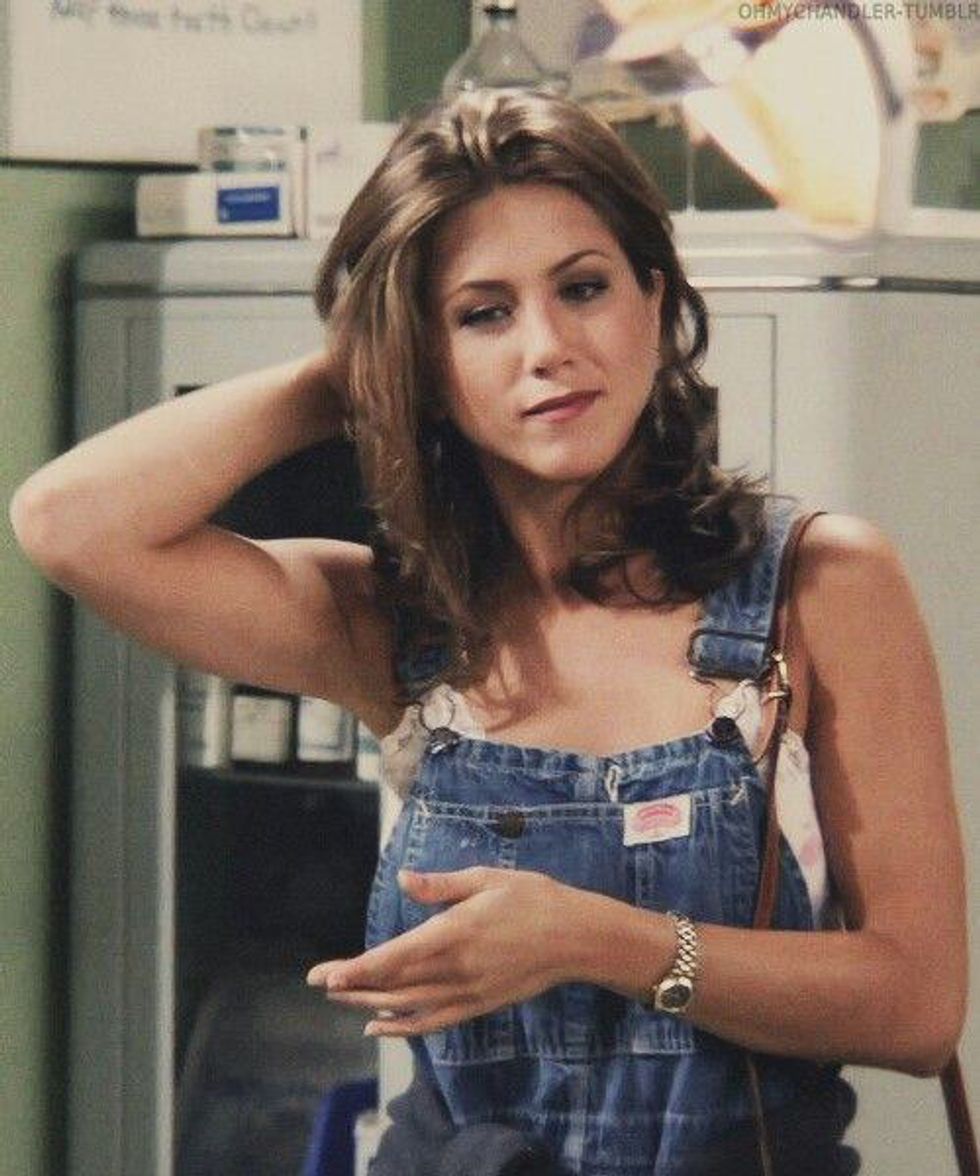 One of my all time favorite Rachel looks. You can't see it in this picture, but she is wearing overall pants. That's right... overall pants. Once more: my denim inspiration.
8. God Bless the U.S.A.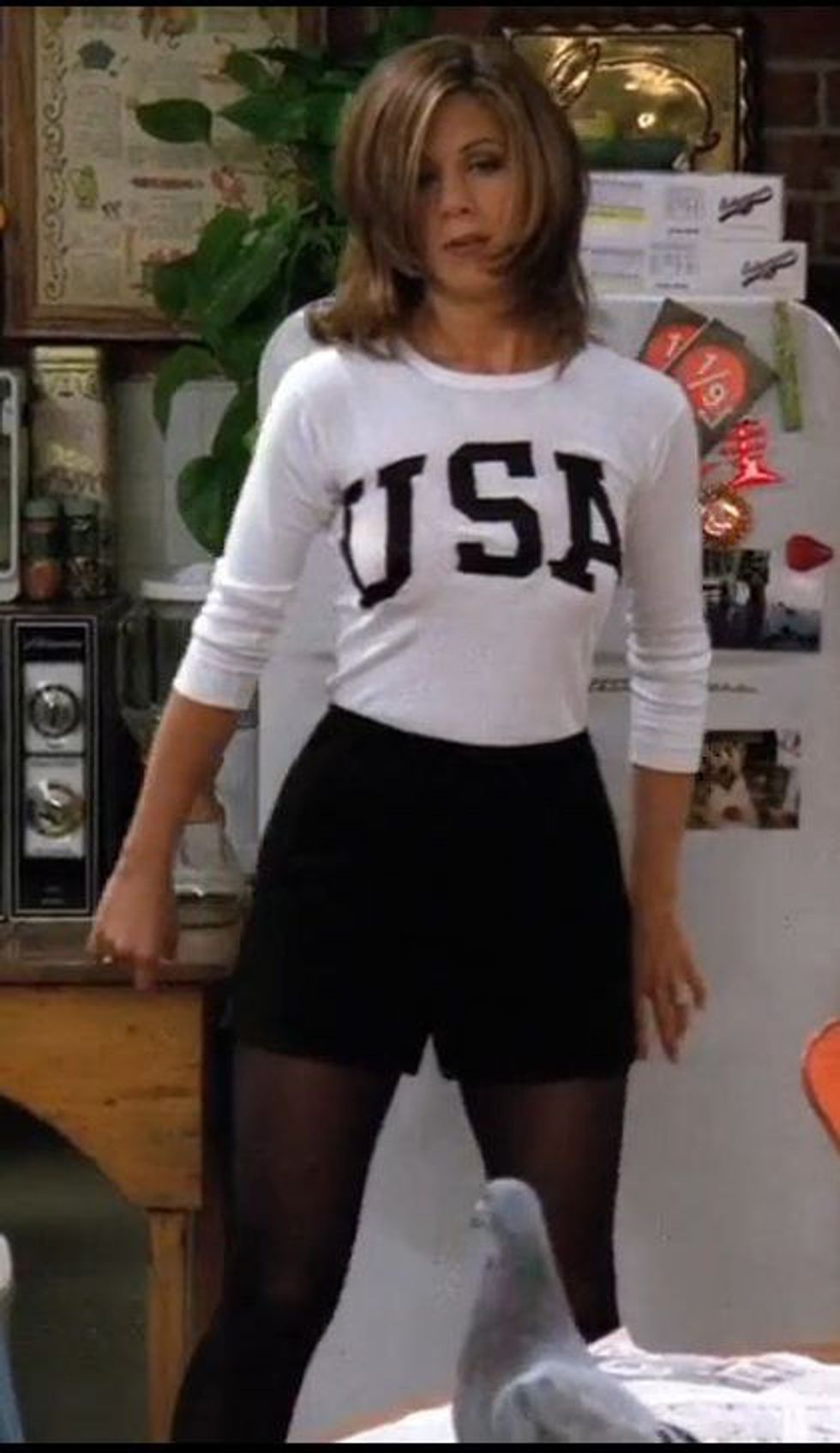 Seriously, Rachel, seriously? So simple. Amazing.
9. Sporty Comfy Casual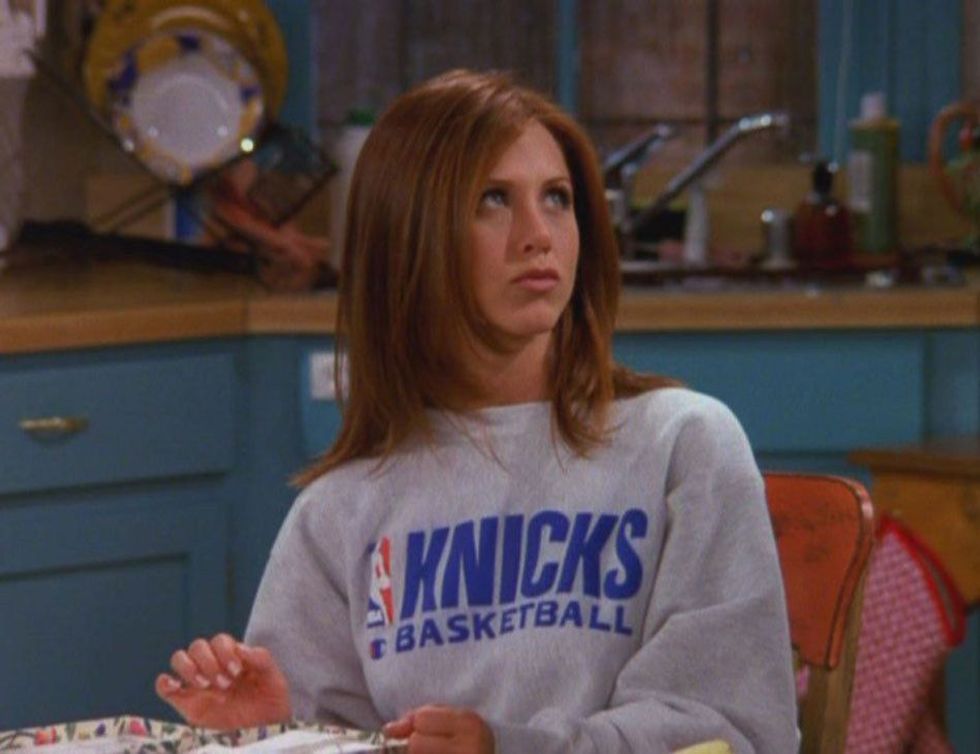 One of my life goals is to master the Rachel Green hair part. I will keep you guys posted on this journey.
10. Overalls Over All: Part 2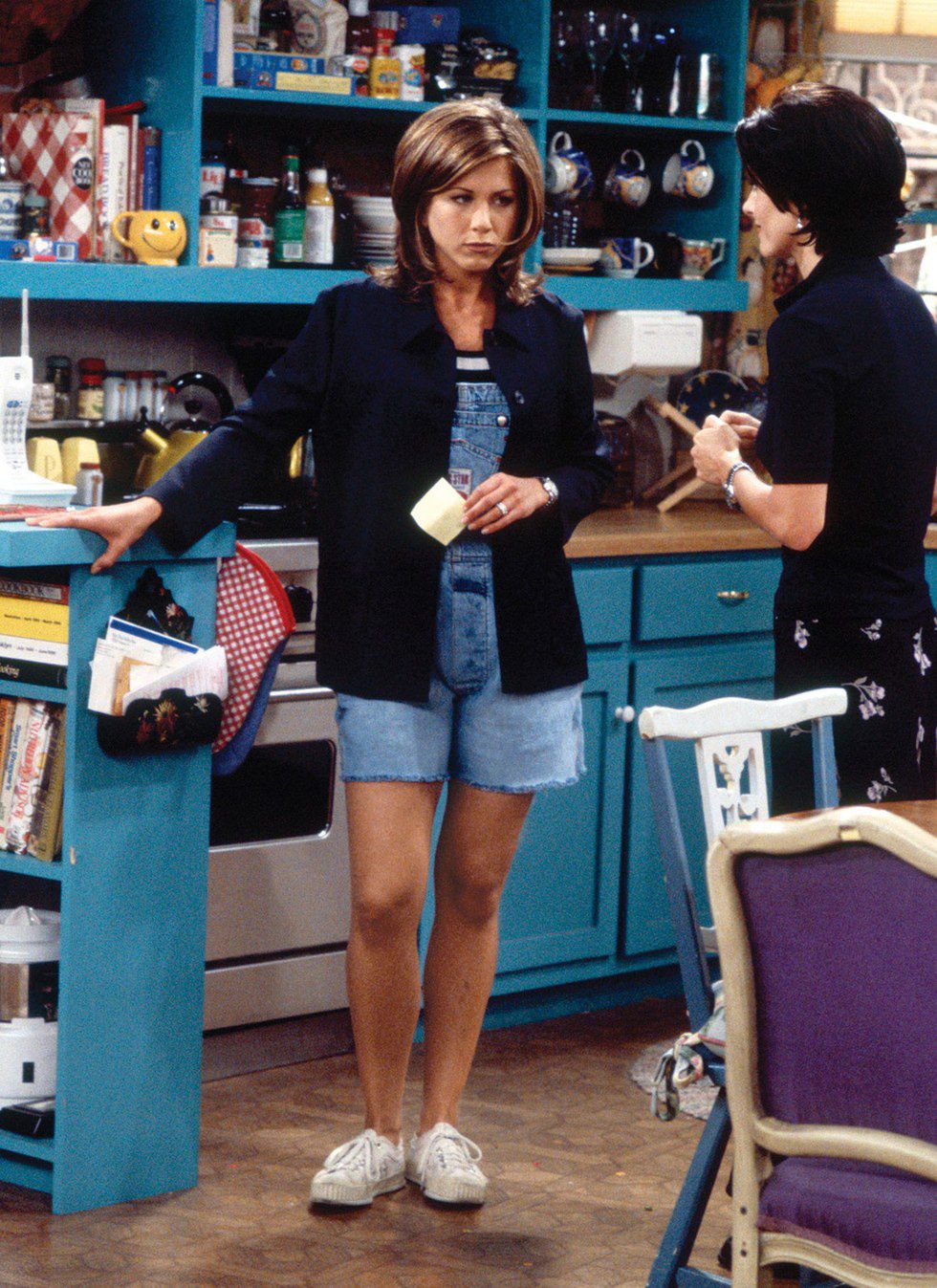 Who would put a blazer over short overalls? Rachel Karen Green would. Gotta say it again... my denim inspiration.
11. Football Braids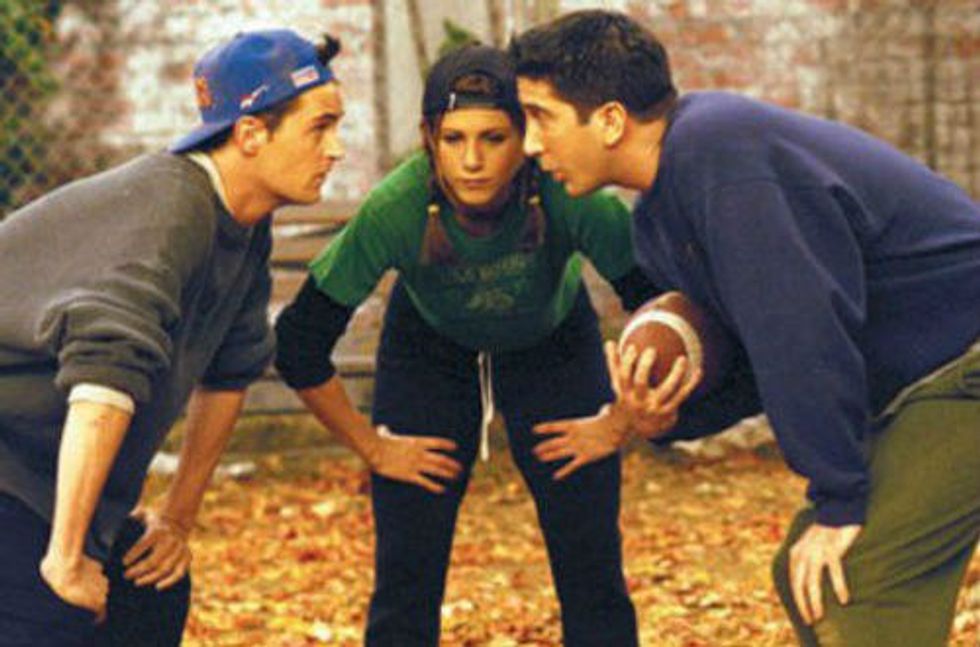 I think about this outfit pretty dang often, tbh.
12. PJs ala Rachel Green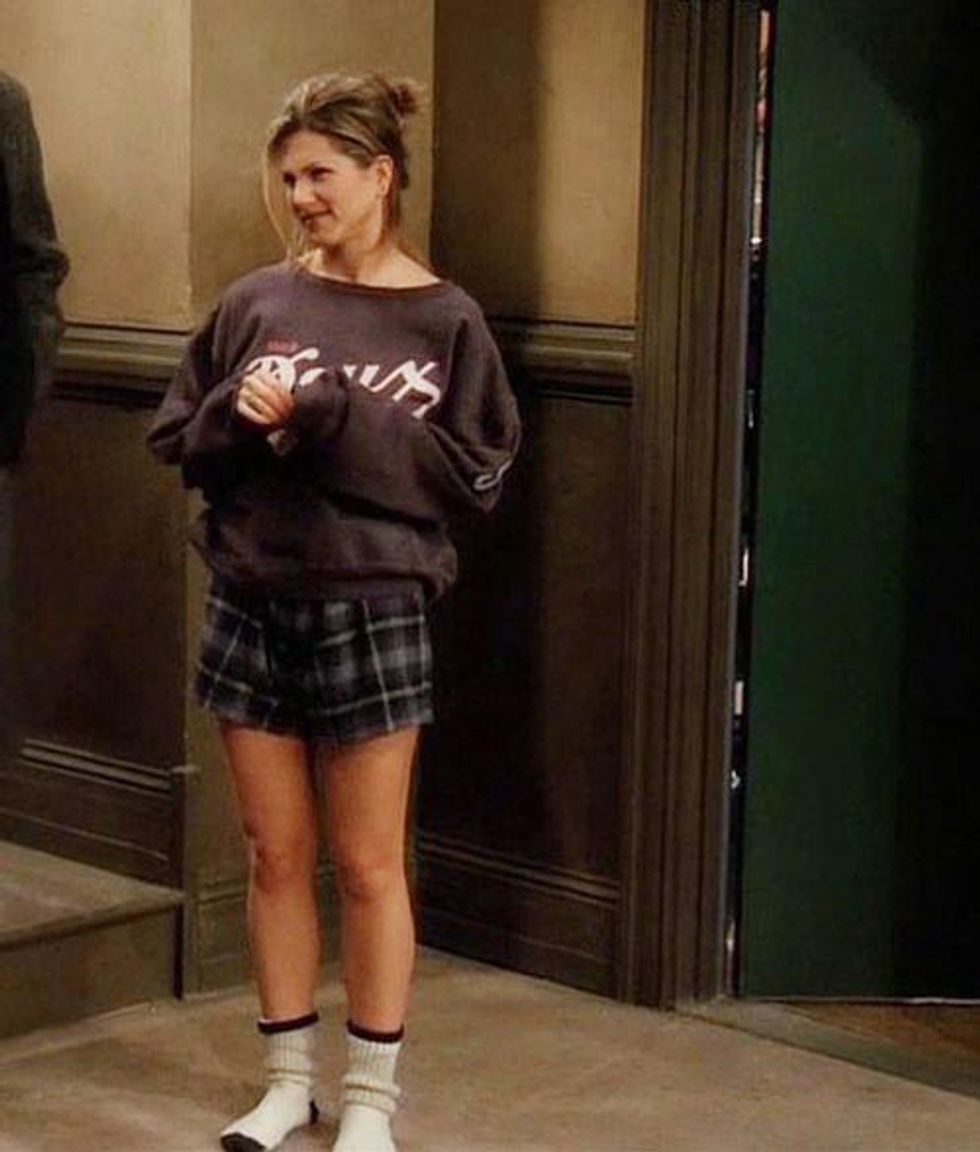 If only I looked this good after a night's rest. If only.
13. Back in Black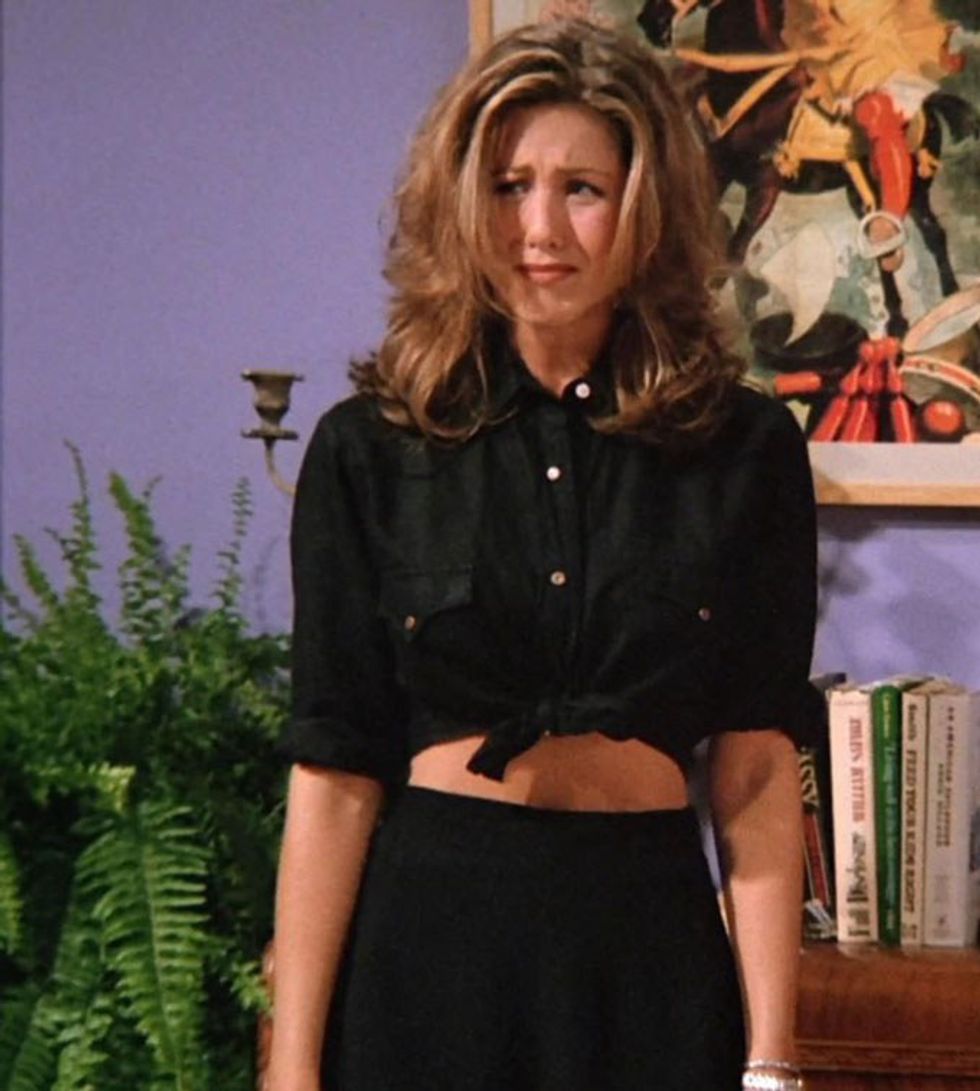 She may look upset, but she's still smokin'.
14. Green With Envy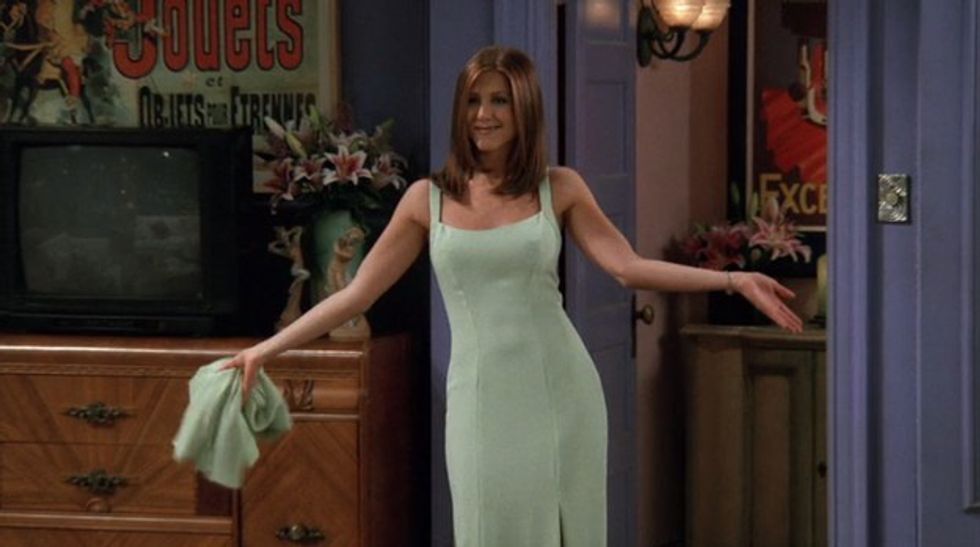 Just as the title suggests, I am green with envy over this green dress. If only I had an event to wear such a number at.
15. Frankie Says Relax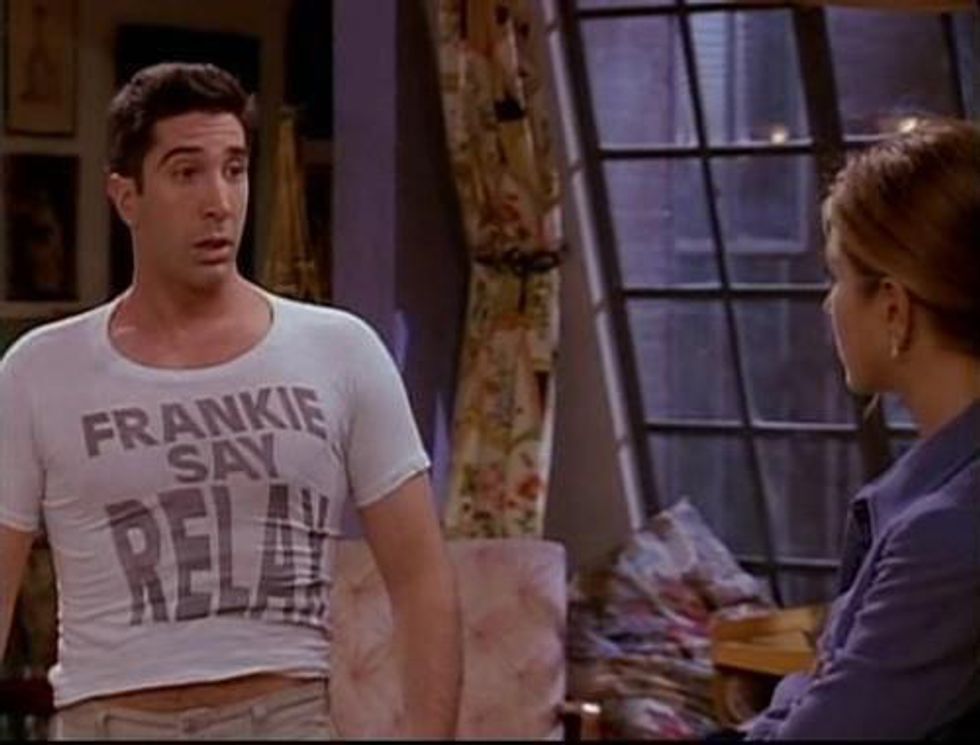 We may never have never seen Rachel wearing this specific shirt, but it's her favorite shirt, so it had to be included.