A perfect clear blue sky and a blazing orange sun. The air is thick and humid, but the breeze is whipping against your face and offering a relief from the hot July day. You are on a pontoon boat coursing over a bumpy deep blue lake, destined for the sandbar. There is just something about the North. A smell in the air you could best describe as evergreen pine and smoky bonfires mixed with lake water and sunscreen. It makes you smile. As other boats pass by, the passengers wave and grin from ear to ear. This is practically a law in northern Minnesota. If you pass another boat, you always wave and smile. Maybe the happiness is just too consuming to keep to yourself. It simply has to be shared. It gives you a warm and fuzzy feeling, like you are on a giant lake with hundreds of your closest friends.
When you arrive at the sandbar, there are already a dozen boats linked up near the shore. Country music is blaring from all angles. People are diving off the front, sides and back of their pontoons into the big blue lake. You and your friends arrive at the end of the line and link your boat up, increasing the crowd. You all jump in and as you float around in the sun-kissed lake water, occasionally splashing your friends. You think you would like to stay here forever.
Welcome to Minnesota.
If it seems like a dream, you're not wrong. Days on the lake never fail to contain this kind of dreamy-like perfection. There is simply nothing like it. Coming from the land that most people might only associate with plain rural farms and well below zero temperatures, I think it's important everyone knows how truly magnificent it is to be a Minnesotan. Here are just a few reasons I'm proud to come from the land of 10,000 lakes.
Minny Winters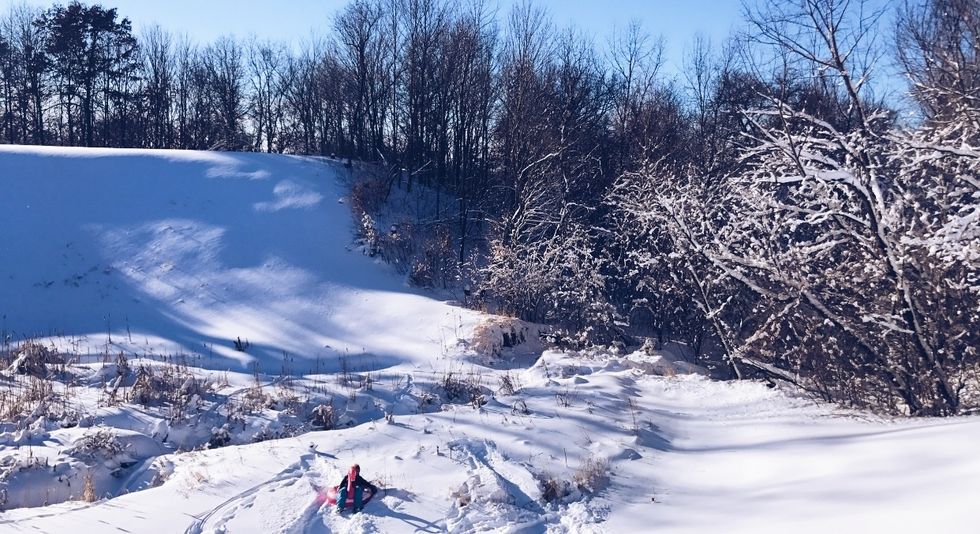 Emma Enebak
They truly can't be beaten. It is rare to find a Minnesotan who did not grow up skating on a frozen pond or lake; they're everywhere. And even for someone who doesn't enjoy the cold, there is no denying that the state becomes a beautiful winter wonderland each December, snow covering the evergreen pines like a scene right out of the North Pole. Lazy snow days home from school when it was practically impossible to leave your house would consist of sipping hot chocolate and watching movies all day. Oh, and we can't forget the fact that it is the state of hockey (but I'll get to that later.)
Minneapolis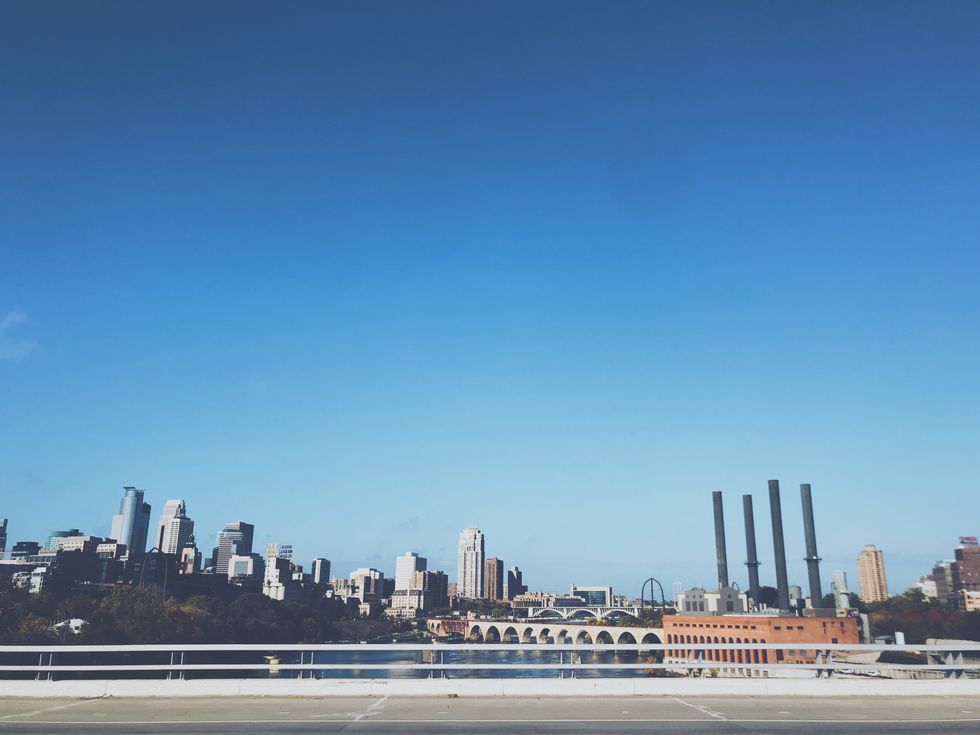 Emma Enebak
A truly underappreciated metropolis, Minneapolis is a very chic and stylistic city filled with little treasures everywhere you look. My friends and I try to pick a new coffee shop every weekend, and we have not even come close to running out. From the Sculpture Garden to the Stone Arch Bridge to the gourmet restaurants found on nearly every street corner, this city has more character and life than most would ever guess.
Lakes!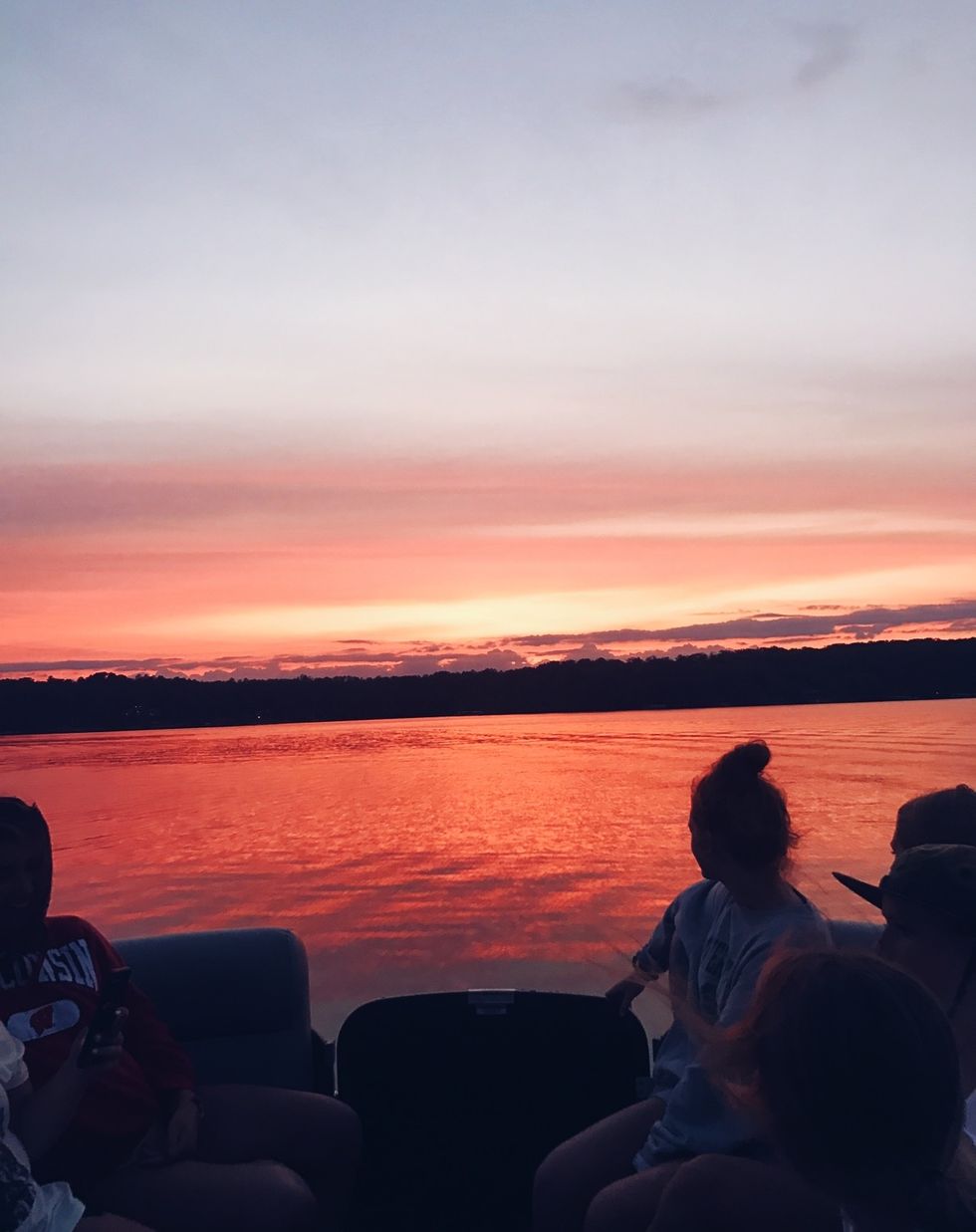 Emma Enebak
Well, you probably get the idea already from the introduction, but I really could go on all day. Ask any Minnesotan, there is simply nothing like relaxing on a lake in the midday summer heat. It's something that truly makes our state special, and it is a Minnesotan staple to own a "cabin" to the north, or what most people might call a lake house. Traveling north for a weekend at the "bin" are still my favorite memories, and my friends and I will always consider it our happy place.
State of Hockey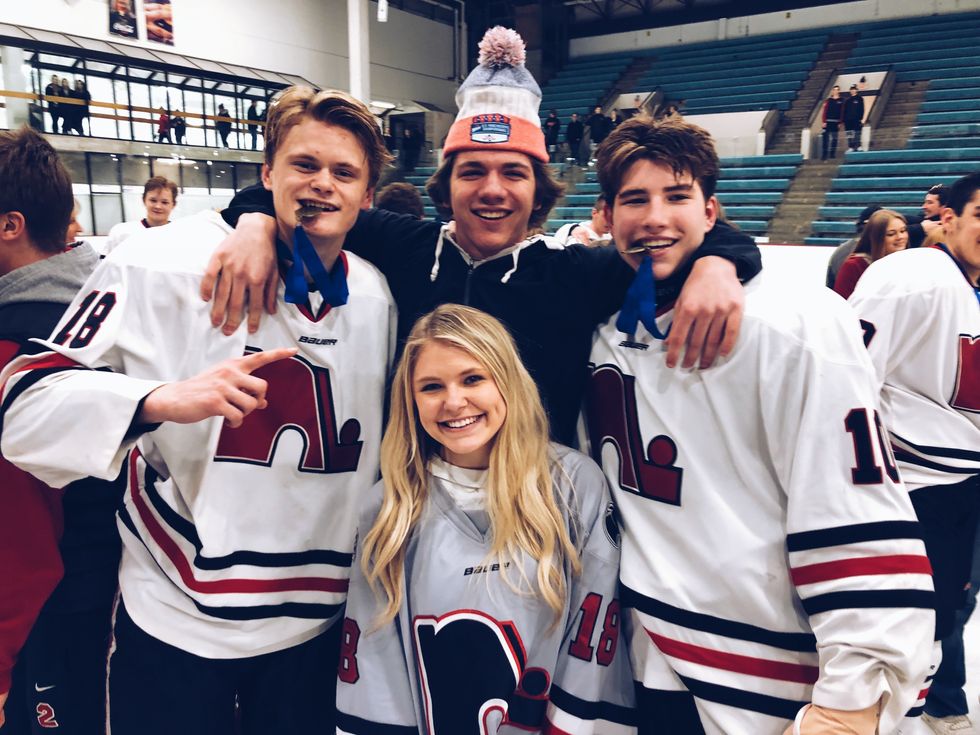 Emma Enebak
In Minnesota, hockey is more than a game. It's a way of life, practically embodying who we are. As a sister to three hockey boys and the daughter of a former Division I player, I really had no choice but to adopt this lifestyle. Running from rink to rink to catch at least a period of each of my brother's games has become something I do for fun, and I even took on the role as manager to my brother's varsity team my senior year. As some might call us "the land of 10,000 ice rinks," there is truly nowhere else where the game feels so sacred.
Shopping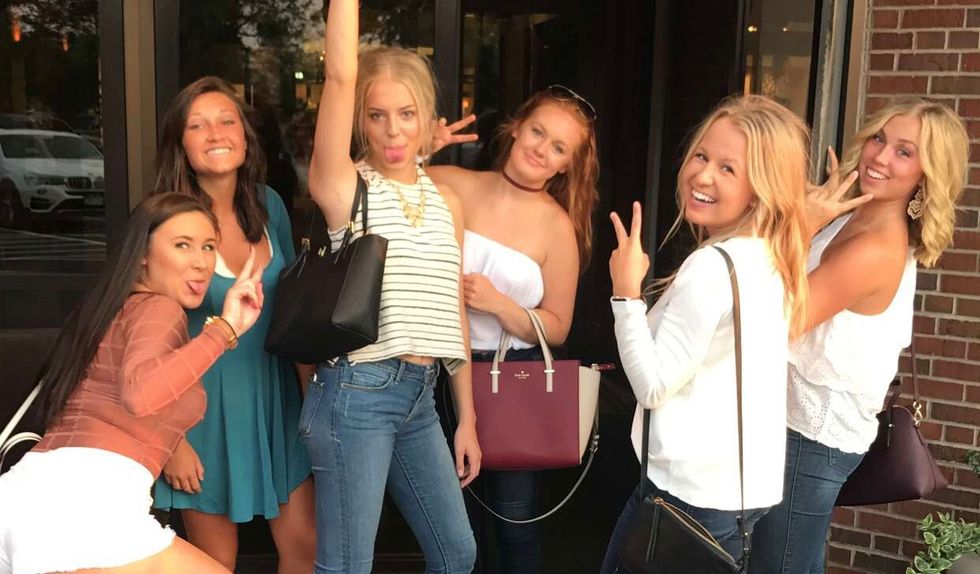 Emma Enebak

As soon as I moved out of the state, I began to realize more and more how many people relied on online shopping. This is something I had never even considered. When you live 15 minutes from the Mall of America, it really isn't necessary. When I say everything, I mean that the Mall of America has everything. Not only that, but there are at least four other quality and beautiful malls in the surrounding area. It's almost a bit dangerous, but it is nearly ingrained in me by now. Shopping is a way of life in Minny.
So no, Minnesota is not a flat state of fields and farms. It is not a dry, unbearable tundra, and it is not "basically Canada." It is a state filled with the happiest kindest people you will ever meet who are proud of where they come from. It has character and beauty and a unique northern culture completely of its own. And although it took me until I moved away to truly figure this out, I would never want to call anywhere else my home.