Welcome back
Sign in to comment to your favorite stories, participate in your community and interact with your friends
LOG IN WITH FACEBOOK
protect yourself everywhere you go.
Report this Content
This article has not been reviewed by Odyssey HQ and solely reflects the ideas and opinions of the creator.
Subscribe to our
Newsletter
Featured
The whirlwind events of last week reflects the sad state of sports in Europe.
277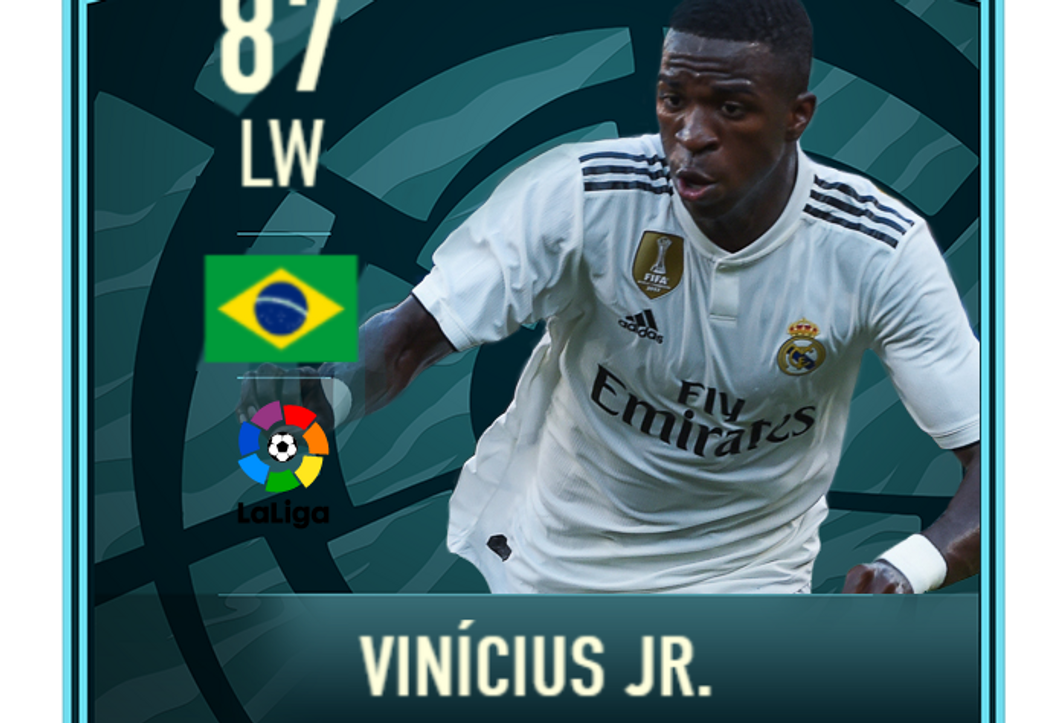 When we think of events that have transpired in the US over the last few years, a lot of it ends up in spotlighting the division in the country. However, things across the pond seem to be no better - at least when it comes to sports. Last week, Real Madrid - arguably the richest sports franchise in the world, had one of their Brazilian strikers subject to vicious racist attacks in Valencia. The player, Vini Jr posted this example video in his Insta account:
What was worse is the player was red carded by the referee and punished for highlighting the racial abuses. It's absolutely appalling and disheartening that we are still grappling with racism in soccer in the 21st century. The beautiful game, which unites people from different cultures, backgrounds, and races, has been marred by repeated instances of racism, particularly against Black players
The pitch should be a place where skill, talent, and dedication are all that matter. Yet, we continue to witness racist behavior from fans and, at times, even fellow players or officials. From throwing bananas onto the pitch, making monkey chants, to hurling racial slurs, the experience for many Black players is stained by bigotry and ignorance.
In 2004, during a match between FC Barcelona and Villarreal, a banana was thrown at Brazilian player Dani Alves, a clear act of racial discrimination. Alves responded by picking up the banana, peeling it, and taking a bite, continuing to play the game. Cameroonian striker Samuel Eto'o, playing for Barcelona in 2006, was subjected to racist monkey chants from opposition fans during a game against Zaragoza. The player threatened to leave the pitch due to the abuse but was convinced by his teammates and the referee to stay.
And in Italy in 2019, Italian striker Mario Balotelli, playing for Brescia against Verona, kicked the ball into the stands and threatened to leave the pitch after hearing racist chants. The referee temporarily halted the game.
And what's more infuriating is the lack of decisive action from football's governing bodies. Yes, there have been initiatives to curb racism in soccer - campaigns, slogans, and even rules in place. But the lenient punishments and half-hearted condemnations do not do enough to deter such disgraceful behavior. A small fine or a partial stadium ban is hardly a strong message that racism has no place in football. Vini received almost no support from the club initially, although later Real launched an "official communicado" and the president of La Liga in fact blamed him from causing the fans uproar.
Brazil has suggested they could prosecute the Spanish citizens involved in the hate crimes
However, many former players and coaches wrote in support of Vini, and we can only hope change is coming
After worldwide protests, it finally seems Spain is taking some action:
Adulting
Here are the places you need to look and what you need to do
592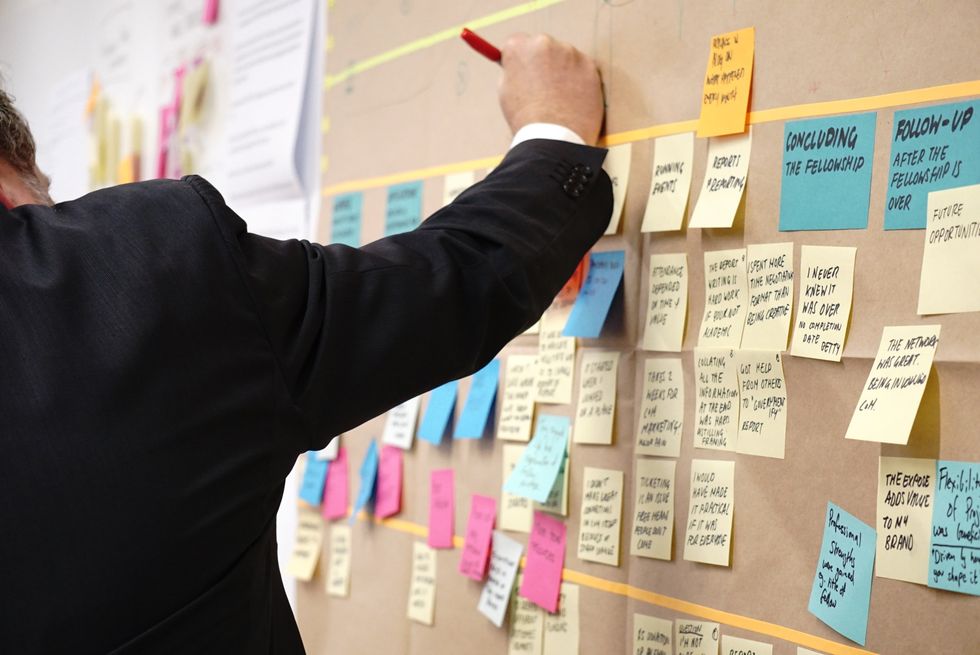 Gone are the old days.
It's a new world out there, digital first, even AI first, and you need to know how to navigate it.
Here are some of the best ways to land a job in 2023:
LinkedIn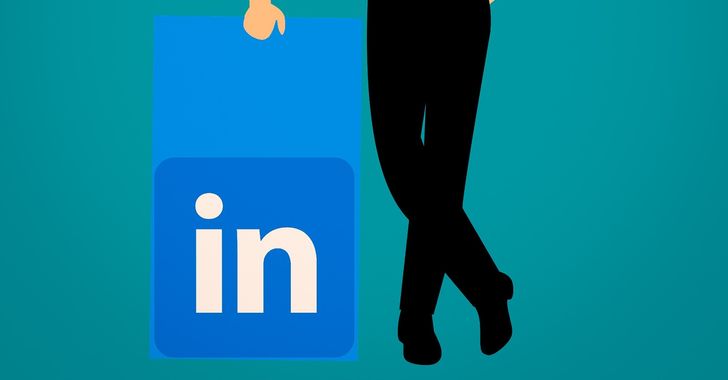 LinkedIn logo
It's a fine place to start. Let everyone know you're currently looking, both your current connections and potential ones who might see your profile by showing it in your profile picture.
Job Boards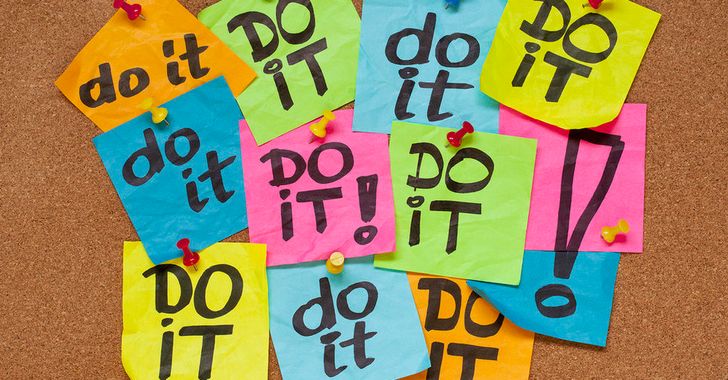 Wikimedia Commons
Don't miss the big ones like monster.com, Google for Jobs, CareerBuilder and Indeed. Also check specialized job sites like Dice for tech professionals, ArtsThread for artists, and TeamWorkOnline for the sports industry.
Company Websites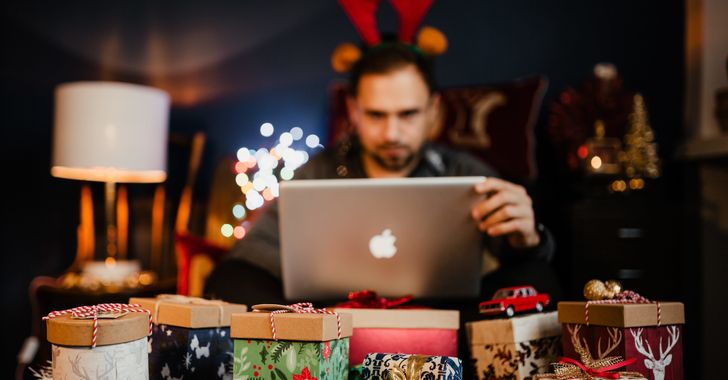 Pursue your dream employer by checking out their site for Job listings. This is sometimes listed under Careers.
Friends and Family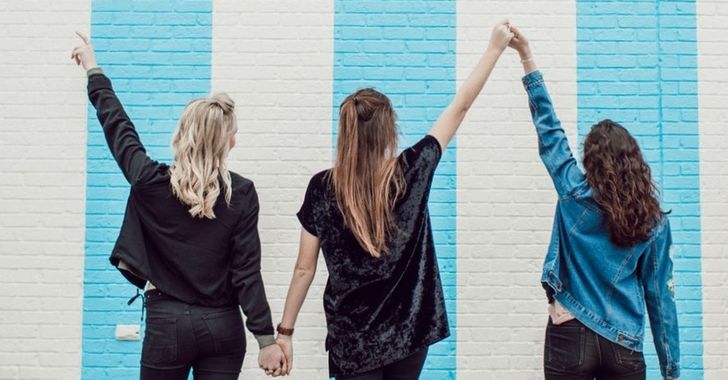 Unsplash
A referral makes you 10x more likely to land that job, especially when a friend or family member already works there. Definitely utilize your friends & family network.
Job Fairs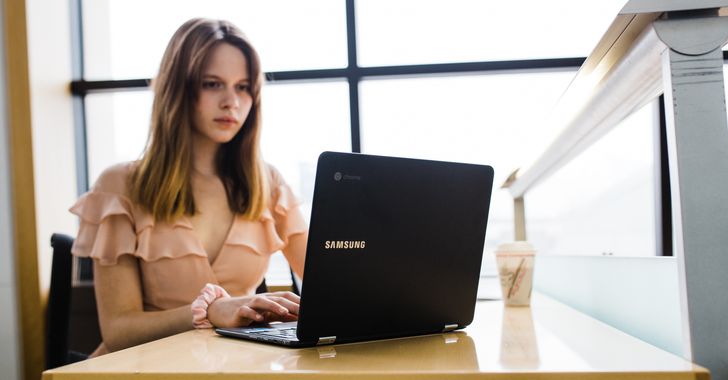 Whether virtual or in-person, a job fair is a great way to connect with recruiters and potential opportunities.
Cold Calling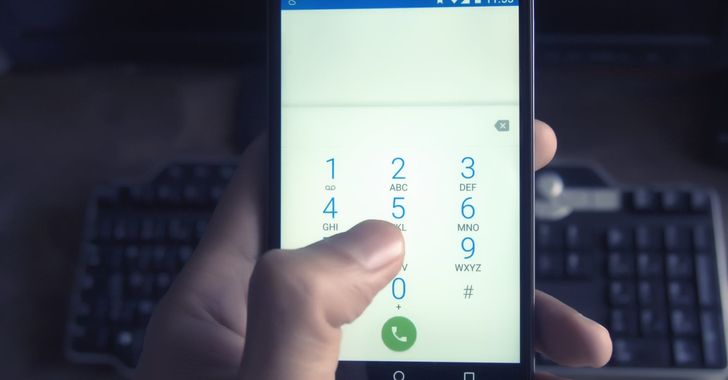 Even if someone isn't advertising job opportunities, there may be a fit. Ask about upcoming vacancies and always include a copy of your resume. Don't be discouraged if you don't hear back.
An Up-To-Date Resume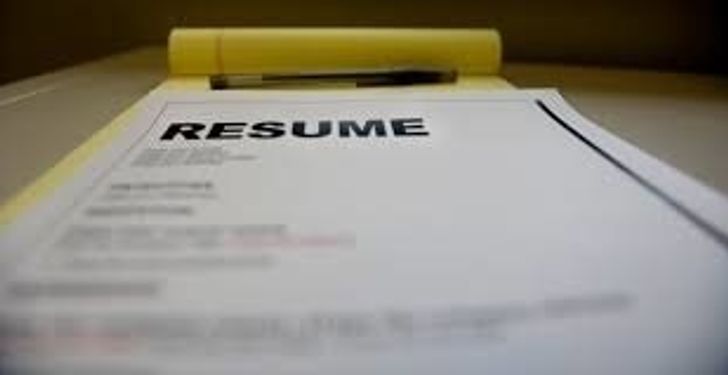 Highlight any highly-transferrable skills - anything that you can take from one job to the next.
Informational Interviews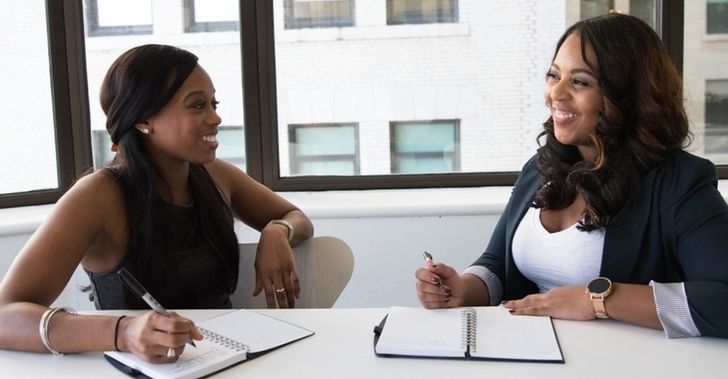 Instagram
While you wait to hear back on potential job opportunities that you apply for, network with potential coworkers by conducting informational interviews with them. Many people are happy to do this and help someone out in their career. And if you make a connection with someone, it could lead to a potential referral.
All of the above, rinse, repeat. Keep doing all of these things and keep your head up, as it's only a matter of time before you land the perfect gig for you.
Featured
6 days travel for under $1200
5143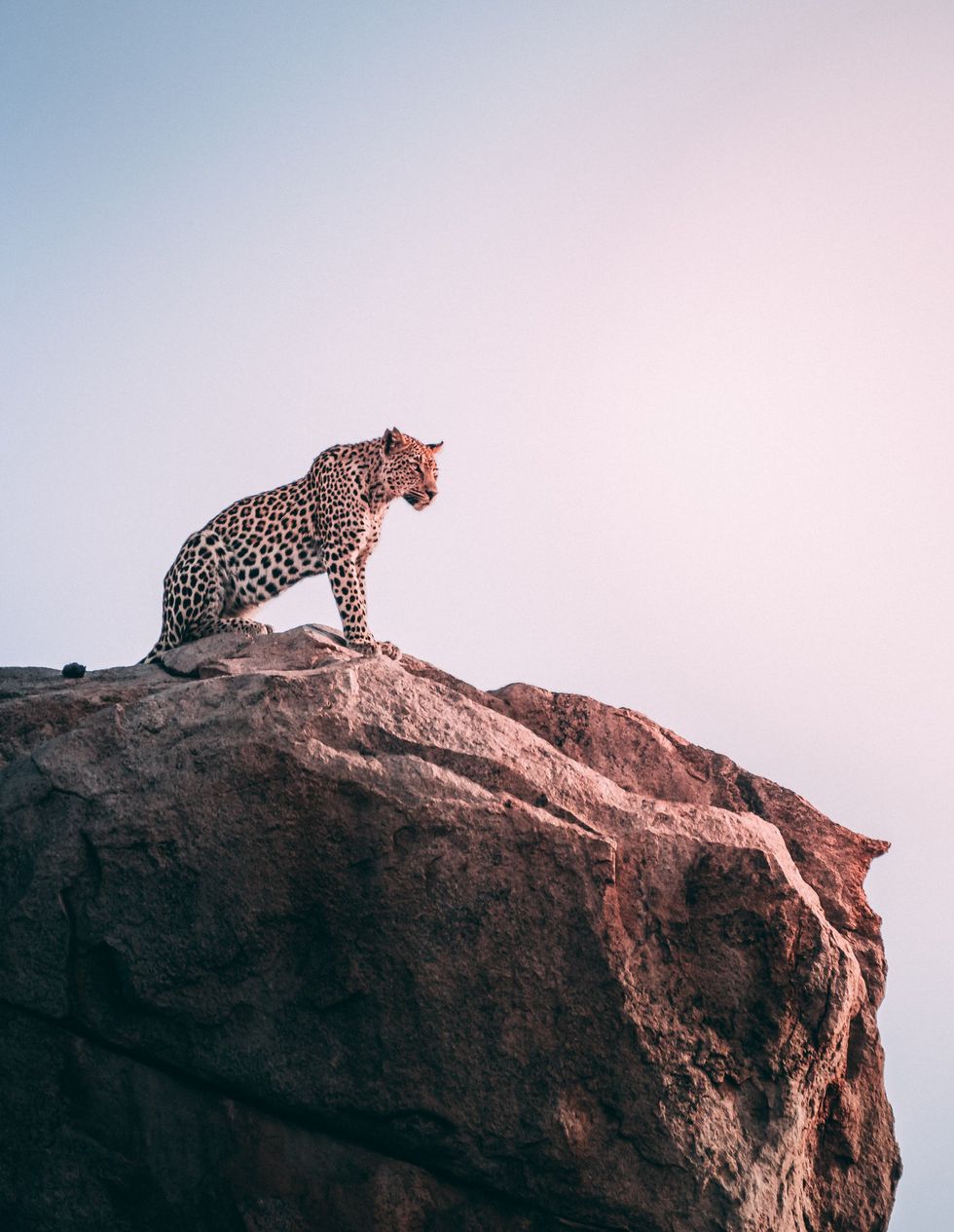 With its stunning natural beauty, diverse culture, and exciting cities, South Africa is a must-visit destination for any traveller. Great News… it's more affordable than you might think. With the current USD to Rand exchange rate, it's possible for 2 people to travel around this beautiful country for under $1200. But to do so, you'll need some insider knowledge and tips from local students and travel enthusiasts. In this blog, we'll share some of the best hacks to help you explore South Africa on a shoestring budget. From wildlife spotting to city adventures, we've got you covered. So grab your backpack and let's get started!
Safety
Exploring South Africa will be an adventure, but let's not ignore the fact that you'll be a tourist and some areas are not considered safe. Don't worry, I've only included the tourist-friendly spots.
Before You Begin
Car Hire
While ride-sharing apps like Uber are available in major cities, they aren't available in all areas. That's why we recommend considering car hire for your travels.
For our itinerary, Avis has the flexibility of allowing you to pick a car up in Johannesburg and drop it off in Hoedspruit. Just be sure to let them know your plans when booking.
Car hire provides the freedom to explore at your own pace, stopping off at hidden gems along the way. You'll need a valid driver's license that is in English, together with your passport to be legally valid and some car hire organizations require an international driver's license.
Just remember you will need to be confident to drive on the left-hand side of the road. If you're not comfortable with that, I suggest you fly for the Kruger part of this itinerary because you can organize transport with the lodge and Uber everywhere else.
Avis Car Hire for 7 days Cost $240
Day 1 - Johannesburg, Sandton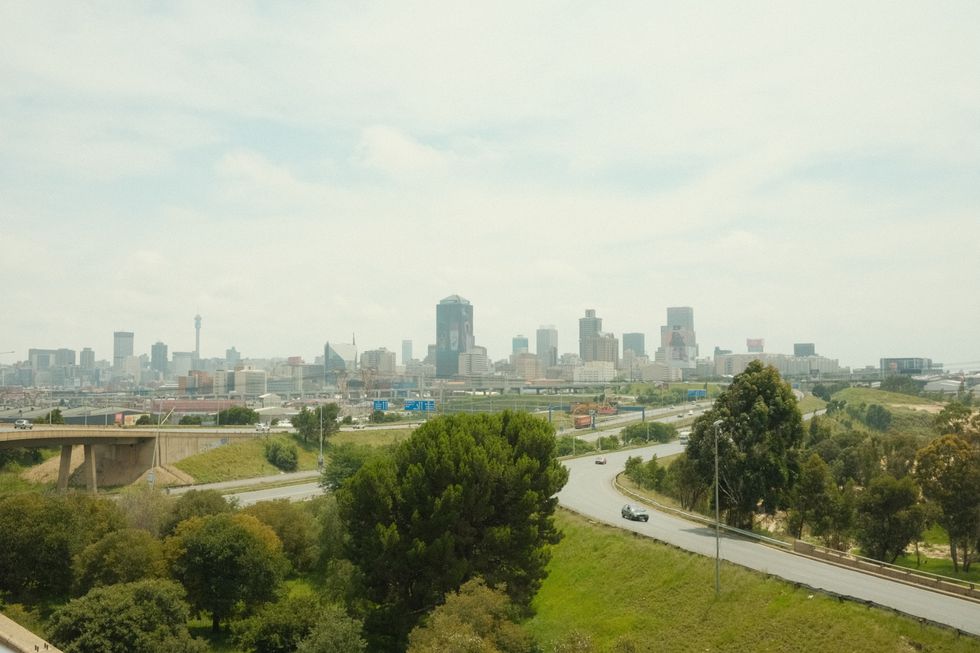 a view of a city from a distancePhoto by
Edward Wynne
on
Unsplash
Accommodation Recommendation - Albatrossways
Sandton is considered a safe area with loads of entertainment. I've found a really great place to stay that is affordable. You can go even cheaper if you find a backpacker, but the cost saving is minimal. Albatrossways is quite close to all the hustle and bustle with great options for nearby restaurants, nightlife and adventure.
So we'll start by dropping your bags off, maybe take a nap after your trip and then we'll hit the town.
Attraction - Montecasino
If you're looking for masses of entertainment all under 1 roof, you'll love Montecasino. With opening hours 24/7, you'll never run out of fun. It's famous for its architecture, which is based on a Tuscan village and offers incredible dining, theatres, cinemas, nightclubs, bowling, gambling… well it's got pretty much something for everyone. The best news is that it's free entry.
Where to eat? - Huscar Grill
You'll need to eat at some point. My favourite is the Hussar Grill, which has regular offers and at the time of writing this has an all-inclusive food and wine deal for 2. You might want to check out other deals here.
I've included an Uber in the cost given that you may be drinking
1 night for 2 at Albatrossways Lodge in Sandton: $26
Uber to Montecasino: $5
Dinner at the Hussar Gril including wine per couple: $21
Entertainment Estimate for 2: $20
Total: $72
Day 2 - Sudwala Caves, Mpumalanga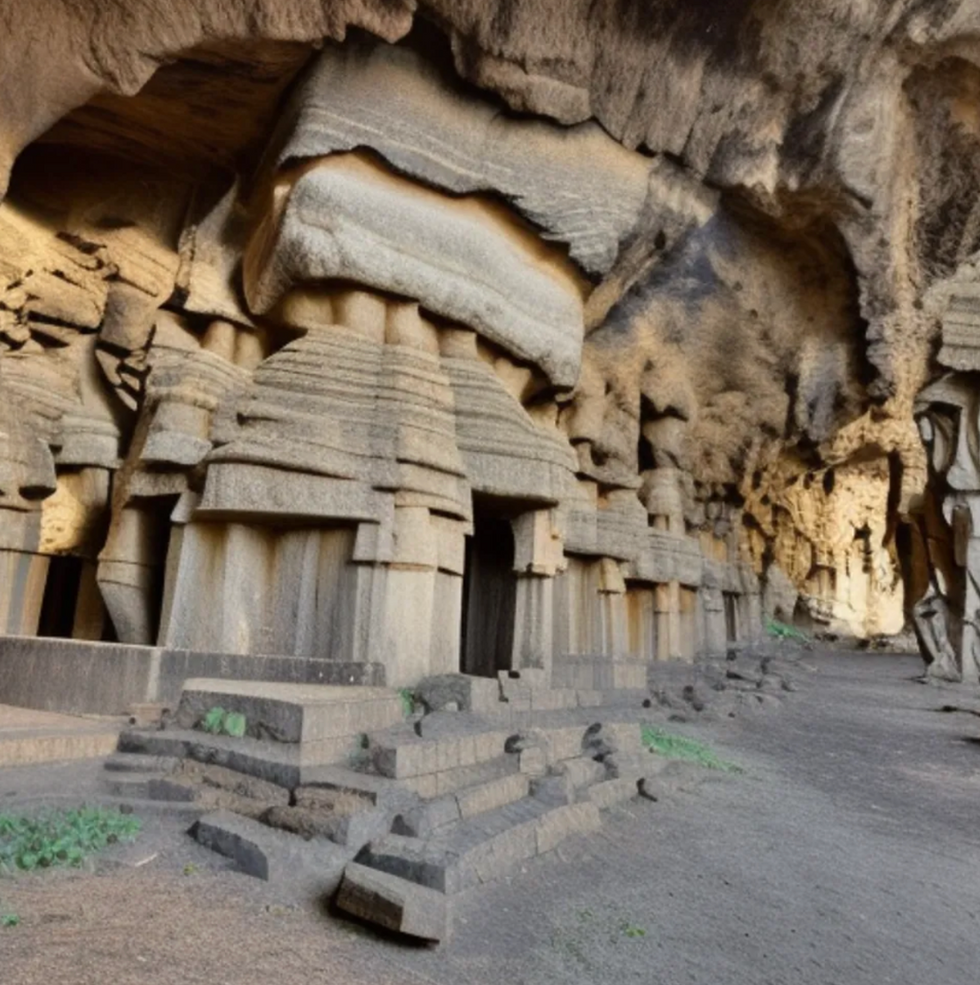 StableDiffusion
Sudwala Caves
As a bit of background and to add to the excitement, the Homo Habilus lived in these caves 1.4 million years ago and since we discovered them, we've stored weapons, hidden from enemies and even hosted concerts because of the amazing acoustics. They are truly beautiful and definitely on the list of what you need to see. These are the oldest caves known in the world!
Heads up - You'll have choices as you enter to do the basic route or the longer one. If you have average fitness I strongly recommend doing the longer walk. The last chamber is like a fairy wonderland. It takes 30 minutes to complete the full tour.
Breakfast at Mugg & Bean
The trip to Sudwala is around 4 hours, so it'll be worth grabbing a good breakfast before you leave. Mugg and Beran serve a mean eggs benedict.
Lunch at Sudwala Caves
The restaurant at Sodwala Caves is surprisingly affordable. The menu is quite basic but well worth the amazing views.
Dinner at Kruger Adventure Lodge
You've had a busy day… let's stay at home. Kruger Adventure Lofge have a diverse menu in a homely environment
Accommodation - Kruger Adventure Lodge
Once you've finished at the caves, you'll take a drive towards Kruger National Park. The distance is just over 1 hour. Kruger adventure lodge is just a short drive to the gate of Kruger. You can find cheaper accommodation if you drive a bit further from the gate, but the extra money is worth it so that you're close enough for the morning safari
I'll tell you more about Kruger shortlyPetrol and tolls: $40
Day 2 Cost Breakdown
Breakfast for 2: $6
Lunch at Sudwala Caves for 2: $8
Dinner for 2 at Kruger Adventure Lodge: $18
Entrance for 2 to Sudwala Caves for 2: $11
Accommodation for 2 at Kruger Adventure Lodge: $37
Total: $129
Day 3 - Kruger National Park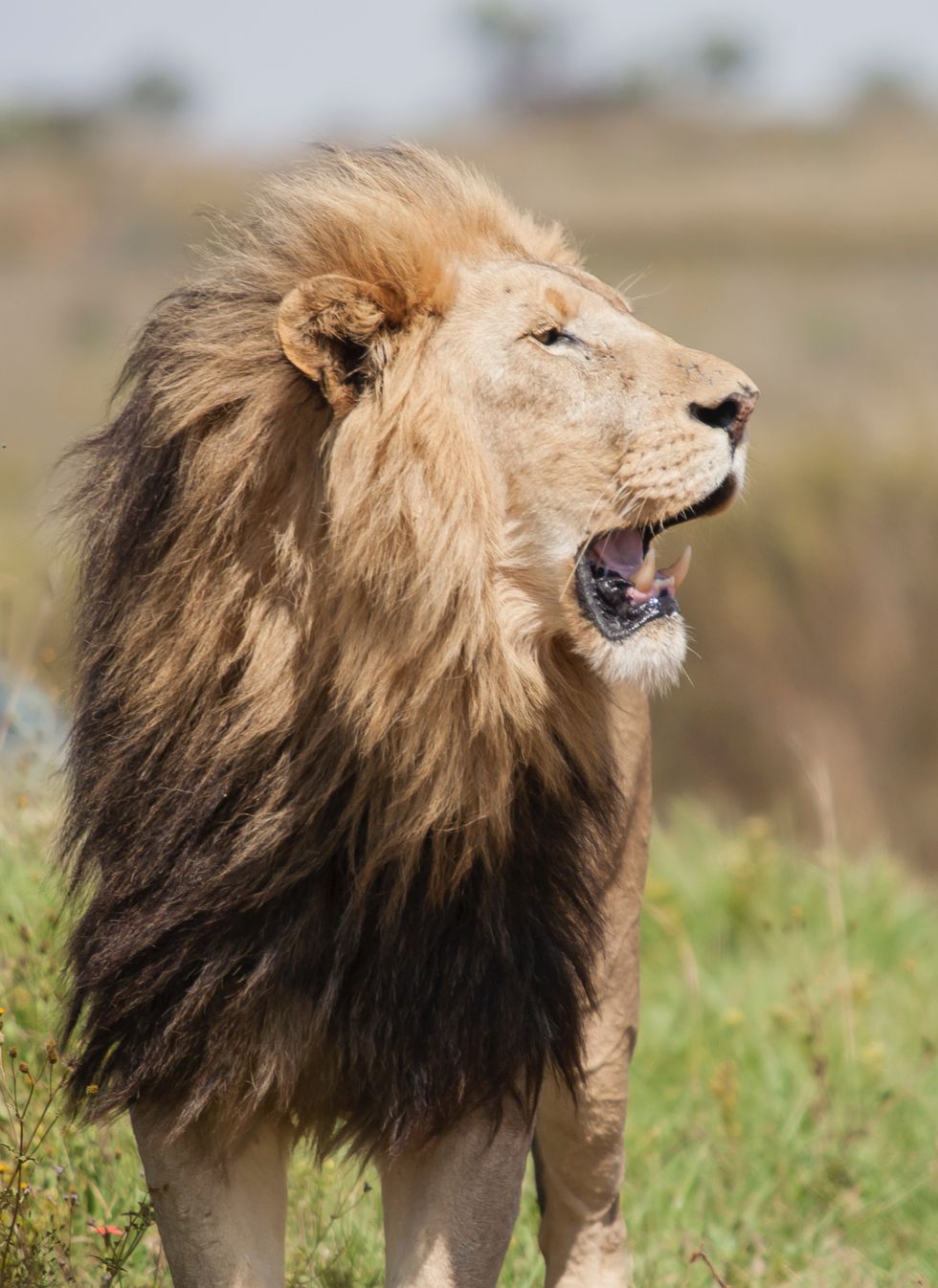 adult lion on grass fieldPhoto by
Charl Durand
on
Unsplash
Kruger National Park
So this is where I want to tell you more about Kruger National Park. Kruger is one of the biggest game reserves in Africa. It covers an area of 20,000 km which is not far off the size of Wales in the UK. This is home to the big 5, 147 large mammals, 517 species of birds and all sorts of nature lovers' paradise.
You can choose a full-day guide if you like, but I like A half-day safari (6 hours) where you'll be picked up at your hotel Here is a great link to
book
.
Breakfast at Kruger Adventure Lodge
Breakfast is included in the accommodation cost… Hooray! Since you'll be going on safari, they'll give you a packed breakfast. You have a long day ahead, so don't forget to request a packed breakfast as you check in.
Dinner at Pioneers Grill
I loved the Pioneers Grill. It was great service and wonderful food. You can choose a massive amount of other options in the area, but you'll need to drive because as a reminder, there isn't much in the way of taxi services
Accommodation - Kruger Adventure Lodge
We'll have another night at Kruger Adventure Lodge, so you can relax and enjoy
Day 3 Cost Breakdown
Breakfast: $5
Safari for 2 people: $44
Dinner for 2 including wine: $22
Accommodation at Kruger Adventure Lodge: $37
Total: $103
Day 4 - Cape Town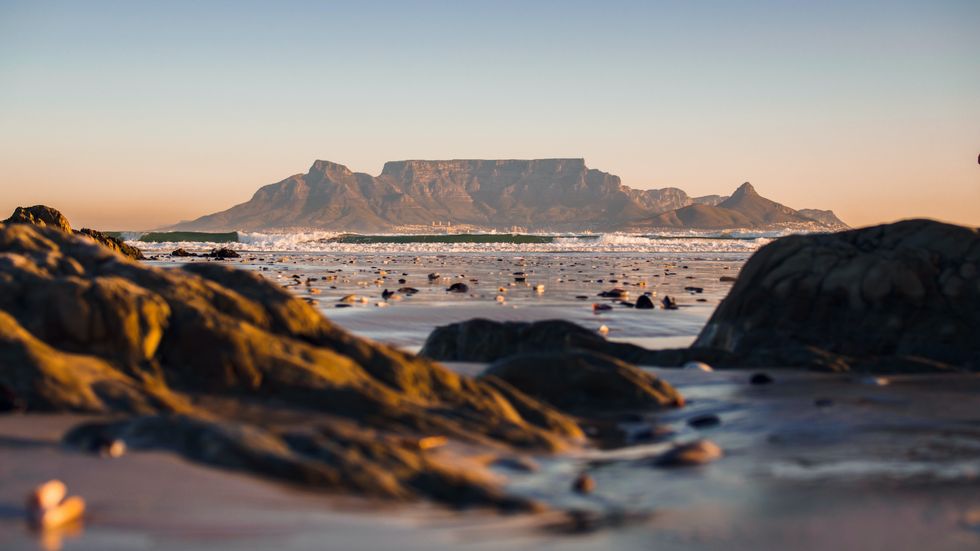 black rock formation on body of water during daytimePhoto by
Janan Lagerwall
on
Unsplash
Cape Town is iconic for its views, table mountain, beaches and entertainment. Just as a bit of background - its South Africa's oldest city and is South Africa's 2nd largest city. I've made my suggestion for what you should see in a limited time, but you can easily make your own plans because there really is so much to see and do in Cape Town
Before we get started with the next leg of the journey, breakfast is included in your accommodation, so you're all set
The trip to Cape Town is around 22 hours by road, so I have suggested a flight leaving Hoedspruit. You can leave your car at the airport and pick up a new one in Cape Town. You can get a cheaper flight if you stop at Johannesburg airport
Victoria Wharf Shopping Centre
Well everyone needs a shopping day. Victoria Wharf has mountains of shops and restaurants. It's the main shopping centre of the V&A waterfront, selling fashion, curios, jewellery and all sorts of other things.
Lunch - Cape Town Fish Market
Since you're at the sea, it makes sense to visit what I believe might be the best place in the area for seafood. Cape Town Fish Market often referred to as CTFM offer Japanese and seafood cuisine. You can have classic fish and chips, sushi and everything in between. If you're a wine lover you'll enjoy the selection. They also offer both carnivore and vegetarian options. Accommodation - Point Break Apartment
These apartments are amazing. The studio apartment is just the right size to be comfortable. You can definitely find cheaper, but here you have a great location and view. You might be ready for home-cooked food and so you could buy the ingredients, but I'll recommend some great restaurants too. Dinner - Pigalle
Dinner at Pigalle
This restaurant is wow! It's just around the corner from your accommodation and it's safe to walk. You can view the full menu
here



Accommodation - Point Break Apartment
These apartments are amazing. The studio apartment is just the right size to be comfortable. You can definitely find cheaper, but here you have a great location and view. You might be ready for home-cooked food and so you could buy the ingredients, but I'll recommend some great restaurants too.
Day 4 Cost Breakdown
Breakfast - Included at Kruger Adventure Lodge
Lunch at Cape Town Fish Market for 2 = $32
Dinner at Pigalle $36
Accommodation at Point Break $52
Flight: $326
Total: $446
Day 5 - Robben Island, Cape Town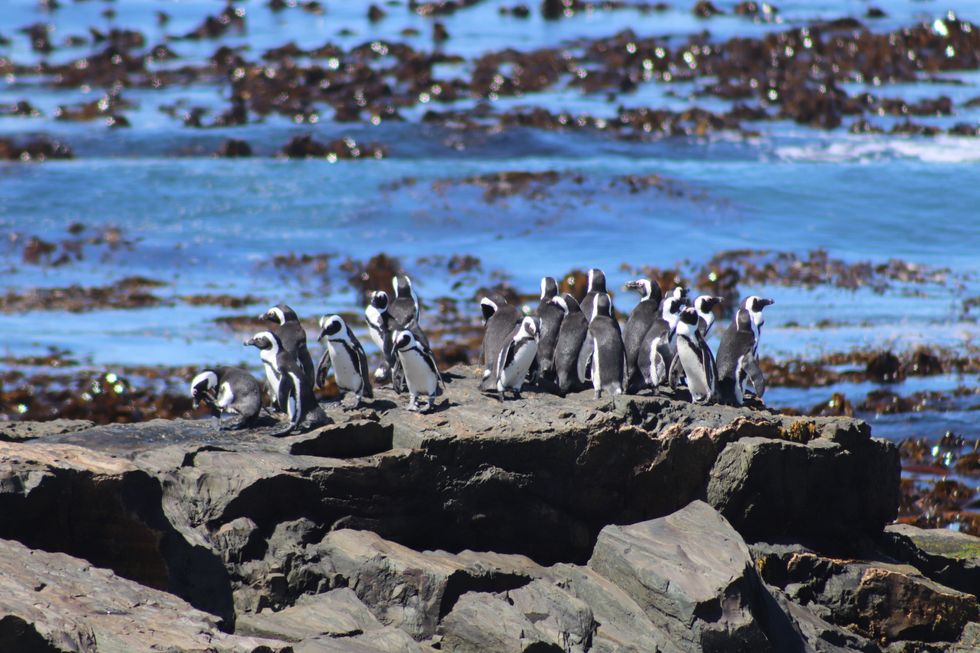 penguins on rock near body of water during daytimePhoto by
Mikell Darling
on
Unsplash
For those of you that love history, you'll love Robben Island. It was used at various times between the 17th and 20th centuries as a prison, with the most famous inmate being Nelson Mandela. The prison was closed in the late 90s, along with the apartheid regime.
The relics of the prison, hospital and chapel are strangely still home to nature with a conservation management plan that protects the natural species
Breakfast at Vovo Telo
Vovo Telo has become famous amongst the locals. Everything is fresh from the oven and as you walk in you can smell the pastries, bread, cakes and crumpets. You can choose from a massive range of hot or cold breakfasts
Lunch at Cooked
Cooked has made the list of restaurants because it has such a unique feel. Recipes here have been passed down for generations. You'll have Mediterranean and middle eastern, which sounds like a strange combo, but it somehow works.
Dinner at The Waterside
The waterside is quite a famous spot. I love a bit of ocean-side dining! With beautiful views, the smell of sea and amazing food how can you go wrong
Accommodation - Point Break Apartment
We'll stay at Point Break.
Day 5 Cost Breakdown for 2 people
Breakfast at Vovo Telo: $15
Lunch at Cooked: $13
Dinner at Waterside: $73
Robben Island Tour: $44
Accommodation at Point Break: $52
Total: $197
Day 6 - Return Home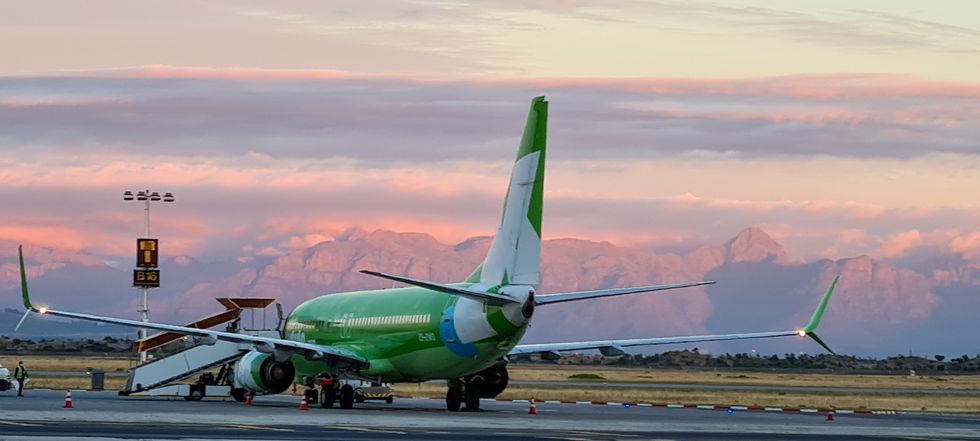 a large airplane on the runwayPhoto by
Delano Ramdas
on
Unsplash
So we've had a great holiday in South Africa and all good things must come to an end. If you would like to stay longer, then you could do so much more. South Africa is famous for its wine farms and has many more nature reserves. You could even explore with a hot air balloon.
I'll send some more posts but in the meantime, here is a breakdown
Car Hire - $240
Day 1: $72
Day 2: $129
Day 3: $103
Day 4: $446
Day 5: $197
Total: $1187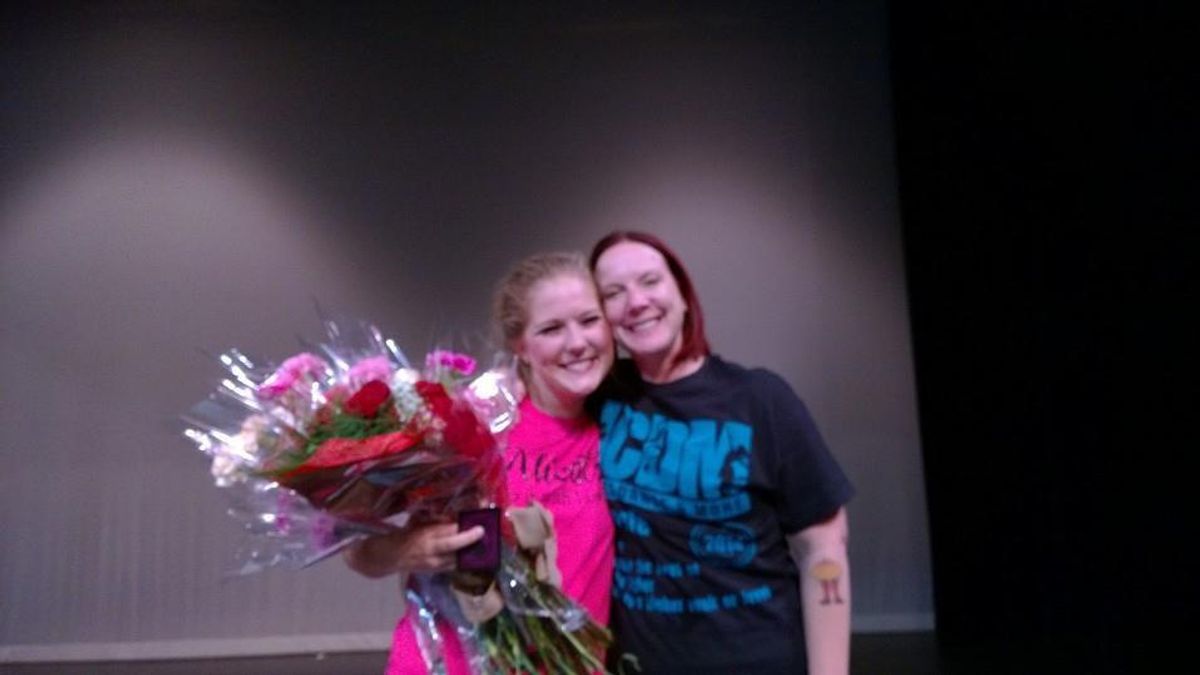 Here's to the women that encouraged, disciplined, and loved on me! If it wasn't for you all coaching me through out dance and throughout my life, I think I would probably be on the crazy train to what the good-golly-gee-wiz am I doing with my life?
Thank you for the encouragement. On days when I wasn't at my best and usually kept my mind elsewhere, you were the one's to reel me back in and push me to my limits. I was not always the best listener, but when you spoke I listened. I knew you wanted me to succeed and I knew you knew how to push me to my breaking point, where I wanted to give in and leave early for the night, but I didn't because I would never forgive myself for disappointing you. Also, it seemed I was a better dancer when I was emotional. Thank you for showing me that.
Thank you for breaking me out of my shell. By the time dance really started to mean something to me and I was able to do more than just a chaînés turn and chasse across the floor, I was too scared of what other people thought about me to focus on what really was important — me actually getting better in technique and really dancing. I had my first big role in our recital and you put me in a room to work on my solo. You told me not to come out of that practice room until I knew my piece backwards and forwards, extended my arms out with the energy my character possessed, and showcased the appropriate emotion on my face and throughout my body. When I thought I had overcome these, it seemed I was no longer dancing for anyone else, but I was dancing for me. I thank you for showing me what dance can do. No longer will I be shy in front of others for they are not the reason that I dance. I dance for me and for my happiness.
Thank you for showing me that a platinum plaque and first place trophy isn't everything at competition. As long as I could root for my girls (and boys) during their solos, duets, trios, and/or big company numbers, I was usually a happy dancer. Even when a group of boys took our first place trophy for dancing to "Gangnam Style," you laughed it off and told us it was just because they were an all boy group competing against us. (However, I am still bitter we got second place because our dance was in fact better).
Thank you for disciplining me. All students have had days where they groaned and moaned about having to do their stretches and splits for the first thirty minutes of class. It seemed my days were more than others, but you didn't let me become so lazy. You encouraged and pushed me to hold that middle split for one minute longer and pushed at my legs and hips when I tried to stretch out of it. When I was at convention and was struggling to catch onto choreography, I thought I would quit, but you told me I could do it, that I was not helping myself by just sitting on the sides watching every one else struggle along as well, there was no learning in just watching, you must watch and do to really challenge yourself and grow. Thank you for disciplining me because now I know how much I can take and how far my limits really are.
Thank you for giving me lifelong friendships. When I come home from college, the girls I danced with are the first people I text to ask to hang out with me. It's different now, especially the ones that still dance, but I know they've seen me cry out of stress, they've seen me embarrassed because I slipped turning on the marley floor and landed on my behind, they've lifted me and supported my weight, they've sweated with me and worked hard, they've seen every part of me, yet they still want to be my friend and catch up on where we all last left. Those are the type of girls I want to surround myself with — the ones that love you regardless of how clumsy, graceful, beautiful, sweaty, or anywhere in between you can be.
Thank you for allowing me to be the young adult I am today that respects others and loves unconditionally. You dance with love and you live life day to day with love. Thank you for everything I am not able to express and thank you for always believing in me and never giving up. Here's to the next generation of dancers you raise!
Featured
It is all worth it in the end.
10517
freshmorningquotes.com
You have probably been asked before if you were a Type-A or Type-B personality. People who are considered to be "Type A" tend to be impatient, competitive and ambitious. They know exactly what they want to do and when they want to do it. Then there are people who are considered "Type B." People with Type-B personality are just all around more relaxed. There isn't much that is going to stress them out.
For as long as I can remember, I have had Type-A personality. To me, I am totally normal, but most people would consider me uptight.
Dating a "Type-A" girl can get pretty intense, especially if you're more of a Type-B. A Type-A girl is going to do things that make no sense to you. You just have to understand that it is the way she is. Hopefully, you can learn to love her flaws and all.
Here are some things you should know about dating girls with Type-A personality.
1. There is no "going with the flow."
I know you probably enjoy just coming and going as you please and not having any set plans, but that won't really work for her. She needs to know in advanced the exact time and details so she can plan it all out.
2. Anything can be made into a big deal.
There are going to be things that you wouldn't even give a second thought about that she is going to stress out about. It is just the way she is. I know it may get annoying but it's just because she cares so much even when she shouldn't.
3. Don't make her wait.
She has the constant feeling she's racing against the clock. There are only 24 hours in the day, and she has a million things she wants to get done in that time. Whether it's waiting in a long line or being stuck in traffic she is guaranteed to be on edge.
4. Planners and to-do lists are her life.
Being able to put down on paper exactly what she needs to do and when helps calm her.
5. Her idea of relaxing is probably different from yours.
Type-A personalities generally don't enjoy relaxing. It is hard for them to just sit there and do nothing. They just want to get things done and move on. Even when they do finally "relax" it's probably them sitting there writing a check list of the things they need/want to do.
6. She probably has her whole life figured out.
She knows what she wants to go to college for, all the classes she plans on taking, how long before she gets married, how many kids she will have—every single detail.
7. Everything is a competition.
People with Type-A personality are constantly trying to better themselves and be the best version of them they can possibly be. Chances are she will also try to be the best one in every situation. She may get a bit overboard but just know she has the best intentions.
Subscribe to Our Newsletter