Name: Deryn

School: Wagner College
Organization: Alpha Phi Omega
Alpha Phi Omega (ΑΦΩ) is a National co-ed service fraternity founded on December 16, 1925, at Lafayette College in Easton, Pa. Their colors are blue and gold, and their flower is the forget-me-not. Their motto is "Be a leader. Be a friend. Be of service."
---
Q: What was your preliminary opinion going into college about Greek Life? Did you intend to join a sorority (or a fraternity)?
A: I had absolutely no intention of joining my fraternity. Greek Life, as a whole, confused me. I didn't understand the purpose or what being a member or it entailed.
Q: What made you go through recruitment?
A: Some of my friends were brothers of APO, and I was also intrigued by the service aspect. By this point, I had also witnessed other friends and neighbors going through the social rush process, so I was being swept up into the excitement of joining an organization.
Q: Why did you choose the organization that you did?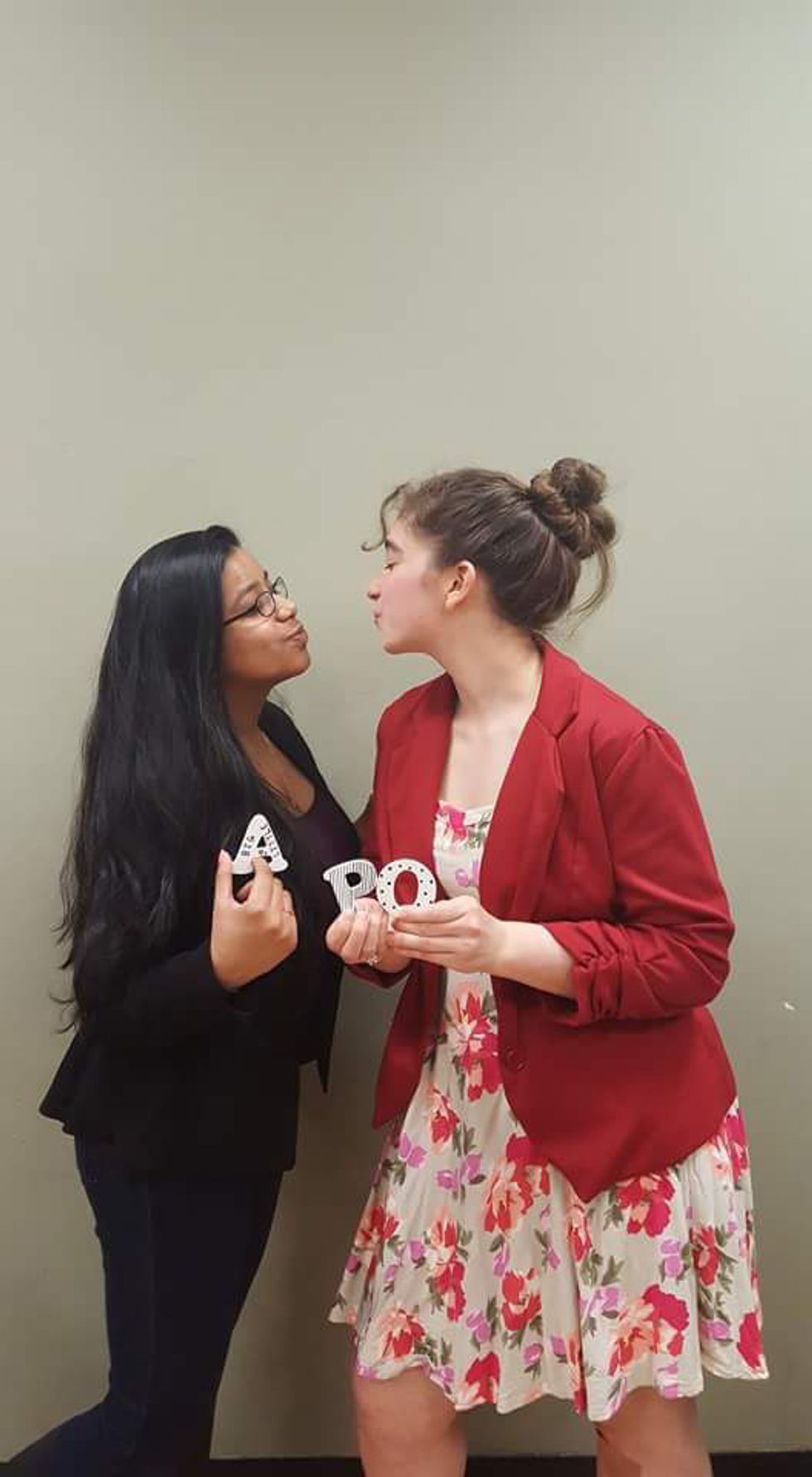 A: APO is a lot cheaper to join than a social organization, and it made more sense to me. Like I said, up until recently, Greek Life confused me - I knew it was an incredibly tight and supportive community, but I didn't understand the purpose. APO offered a similar community, but with a tangible purpose (to serve our fraternity, campus, community, and nation).
Q: What was your bid day like?
A: During the service, I felt like I was about to jump out of my skin. There was electric energy surrounding my entire class. Somehow, during my research process, I had missed that APO was affiliated with the Boy Scouts of America, an organization I have very close ties with. So, as the ceremony proceeded and the scout law was read, tears began to fall from my eyes. I knew I had found my home.
Q: What are the most important things that being a member of your organization has taught you?
A: Joining APO may have been one of the first times I had ever been in a truly diverse team, as opposed to being on a team of relatively similar people. I have learned a lot about patience, unconditional love, and meditation. I have also learned time management skills (APO brothers must complete 30 hours of service each semester), and cooperation skills. Most importantly, though, I think APO has given me a sense of pride and belonging that I have seldom felt before. As a brother, I know that I am part of something bigger than myself.
Q: What advice would you give to girls going through recruitment?

A: Explore your options. There is something out there for everyone, whether it is a national or a local organization, a random club, or a co-ed service frat. You'll find it. Don't feel like you need to hurry yourself through the process of finding a home and a family.