We've all been there... At least I have. Procrastination has been something I have dealt with since my childhood. While others liked to come home and get everything done the day it was assigned, my inspiration most often came the day before the assignment was due. I know I am not alone in this, and my friends and I have often regretted procrastination and laughed together at how stupid the practice is. And yet, there is little we can do to change this about ourselves. Here is often the different stages of procrastination in my experience.
1.Getting the assignment
When a procrastinator gets an assignment, nothing much really changes for them. Whatever plans they had still stay put, nothing to be rearranged in order to get the assignment done. Instead, the assignment will be pushed off further and further, especially if the assignment isn't due until the end of the semester.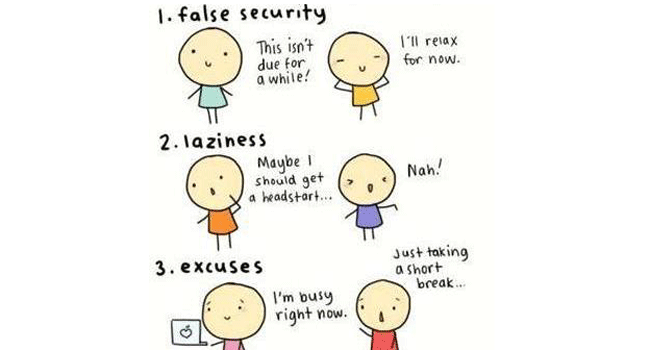 2. The assignment due date gets closer
As the due date gets closer, the procrastinator will continue to tell themselves that they will have plenty of time, even though they won't.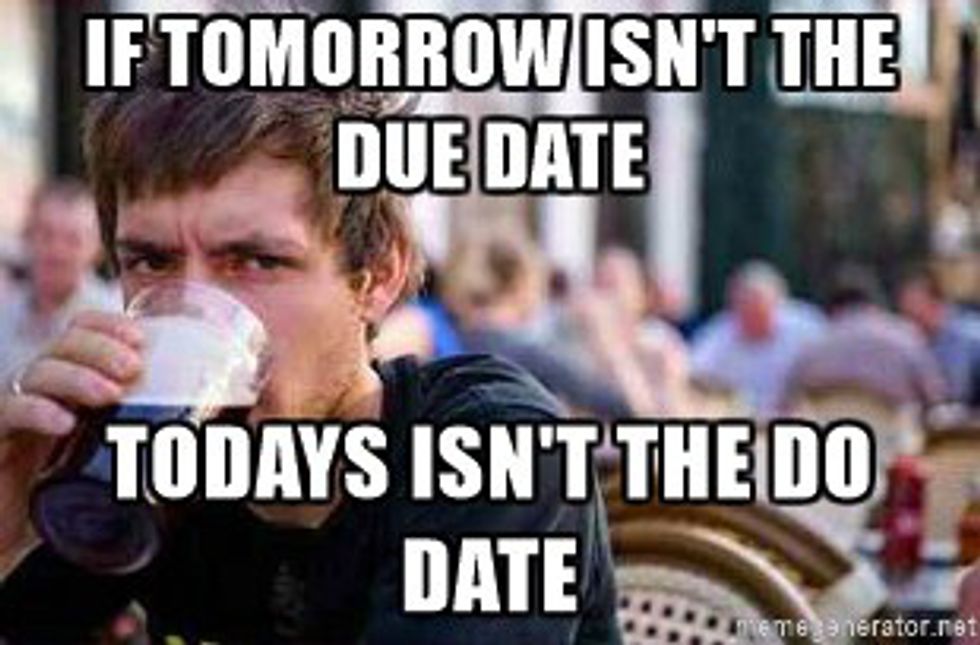 3. When more assignments start piling up
All of a sudden, the one assignment you had to complete this weekend turns into about 100 by the time Friday rolls around.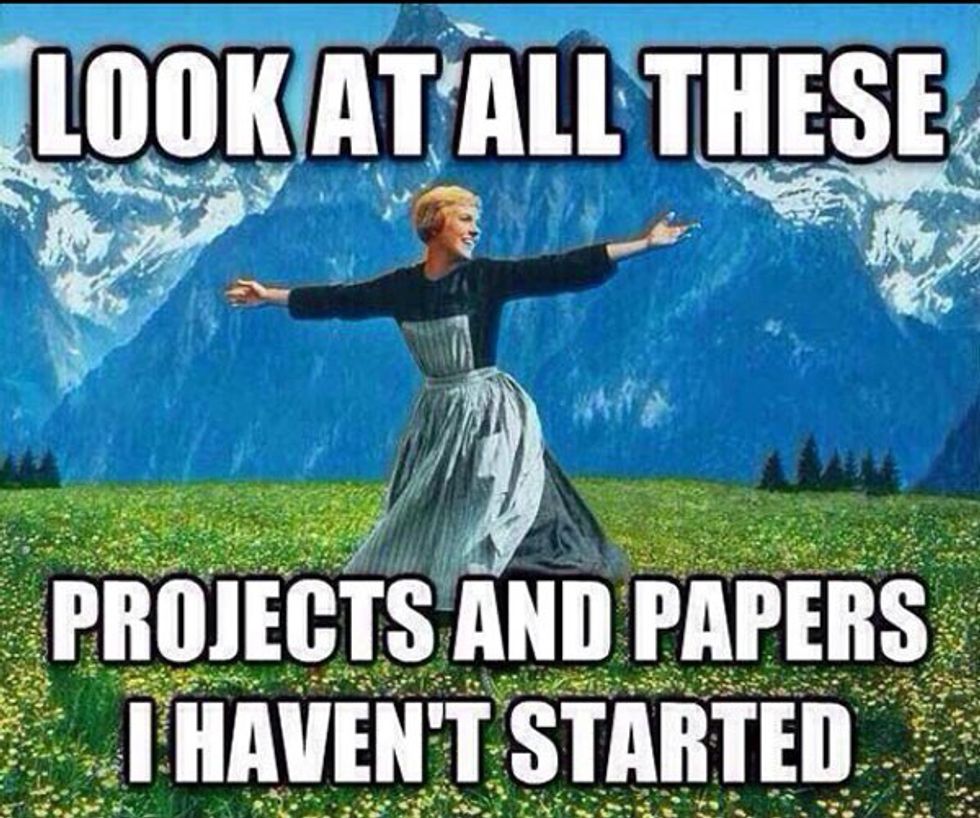 4. Sitting down to do the assignment
The day finally comes when you decide to sit down and actually begin the projects and assignments you had to do. But it can never actually be that easy…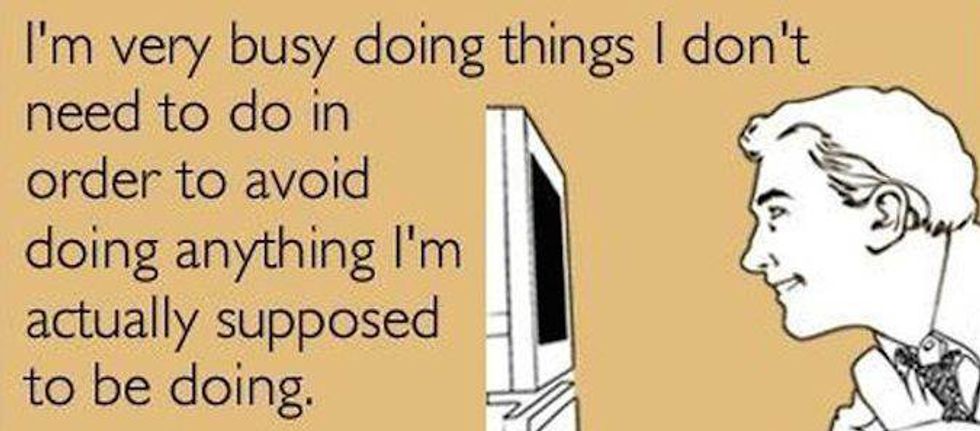 5. Panic mode sets in
And you sit there and try to justify your procrastination in any and every way possible.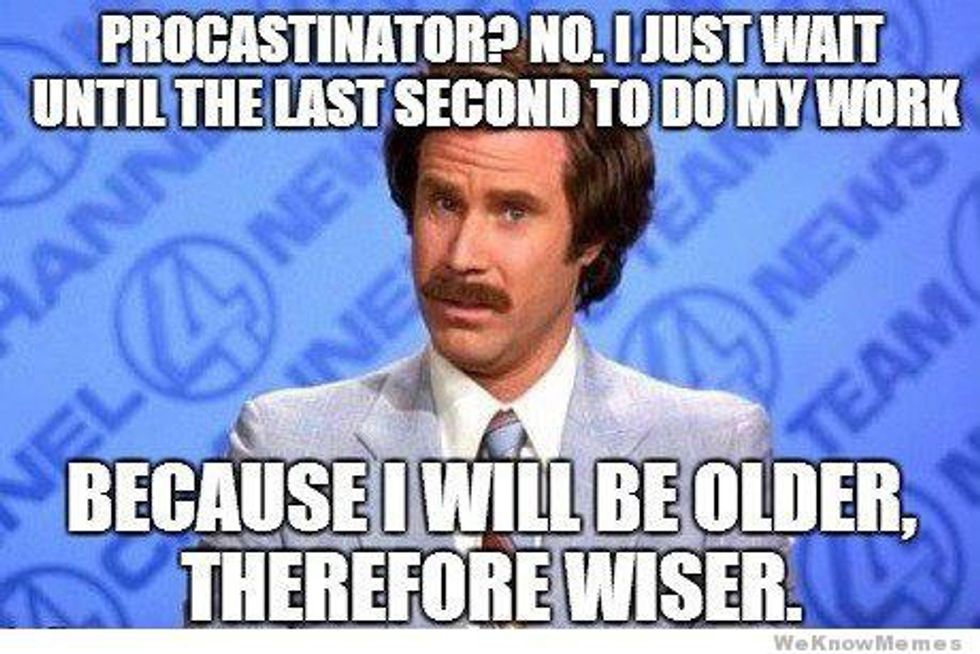 6. Actually beginning the assignment
But you keep actually procrastinating even when you're done procrastinating…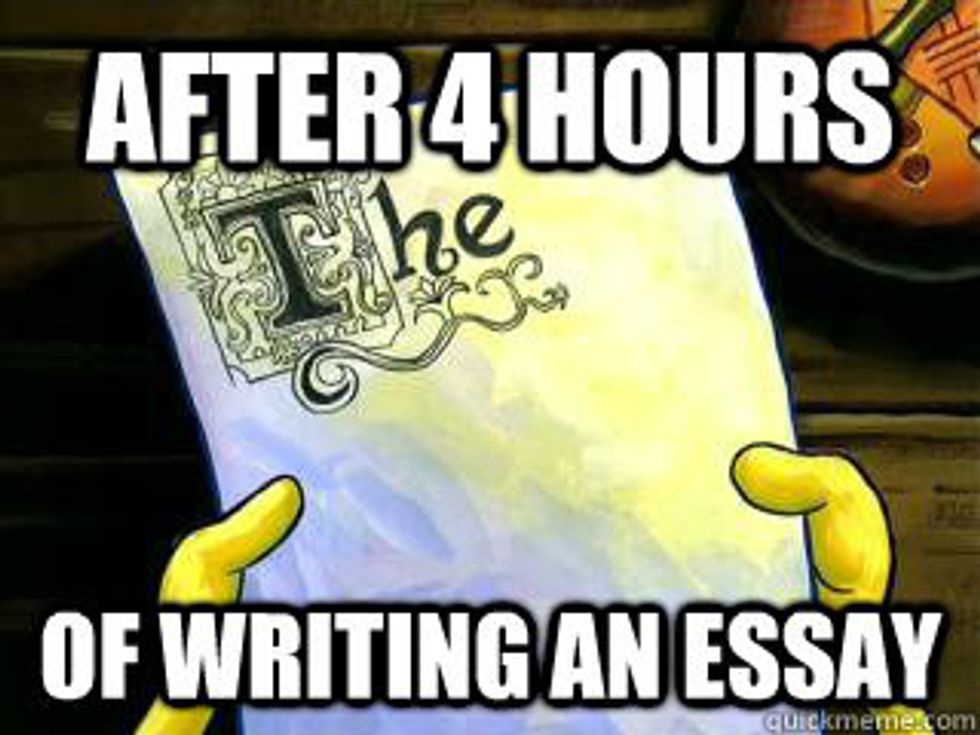 7. The depression sets in
When you realize how much there is to be done, and begin to hate yourself for doing this yet again.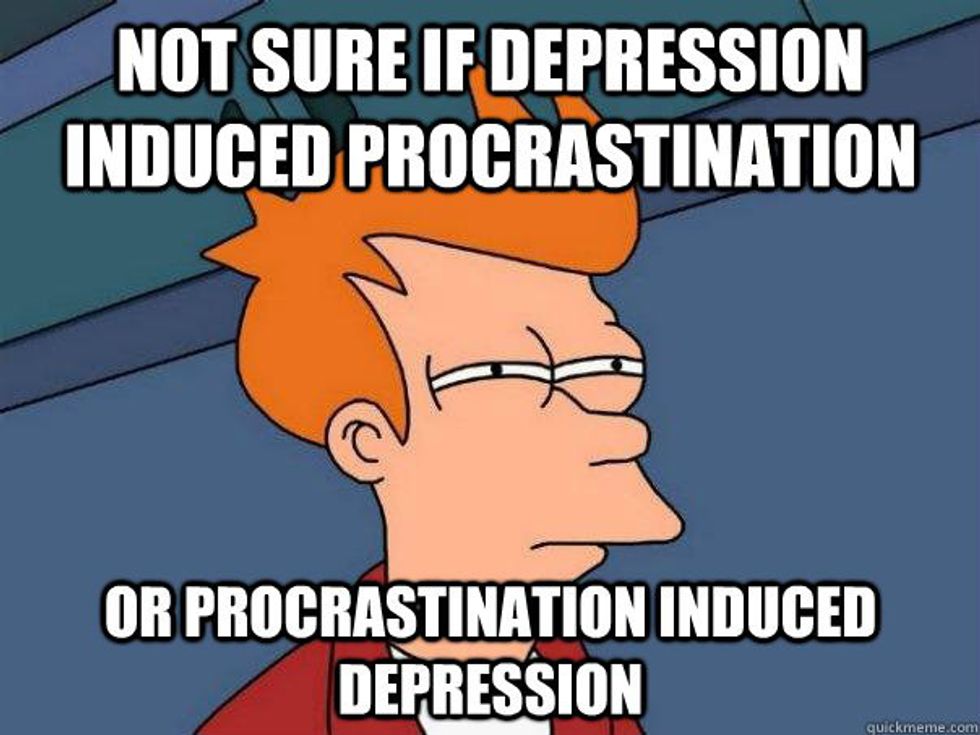 8. When the assignment is finally done and you can relax
Once again you pulled it off and can relax until the next assignment is due. It turned out pretty darn good in spite of being done in about 10% of the time it should have been done in. Hey, if you ever feel bad…