After being born into British nobility and marrying Prince Charles in 1981, Diana Frances became the Princess of Wales. As her life was often in the spotlight, so was her fashion. Now, a new exhibition showcases the Princess's most elegant and magnificent fashion looks. Unfortunately, if you do not live in England, this exhibit might be a tough one to visit.
Kensington Palace is the location for, Diana: Her Fashion Story. In total, there are 25 outfits on display. These dresses, gowns, suits, and more have been on view since February 24, 2017. Let's check out some of Princess Diana's best looks.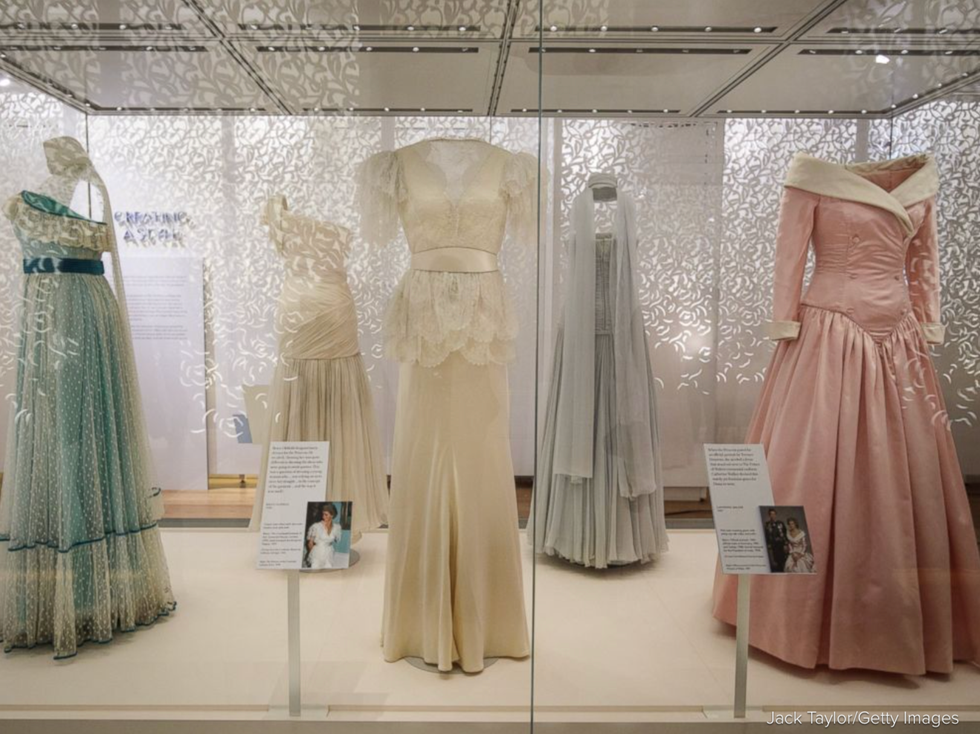 To begin, the dress in the center, made out of a soft cream colored satin, was designed by Bruce Oldfield. To the right, is another satin dress, but pink from designer, Catherine Walker.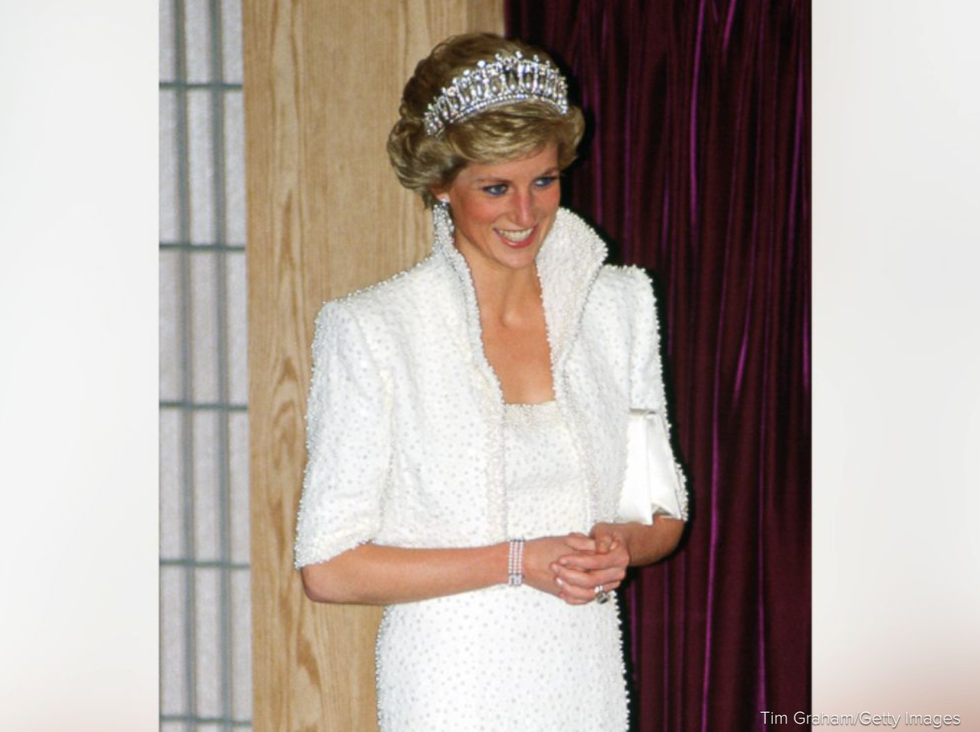 This particular dress was coined the name, the Elvis Dress. Hong Kong, China was where Princess Diana wore an expensive looking piece; a white dress and jacket emblazoned with thousands of pearls and sequins, making the ensemble extra eye-catching and flashy.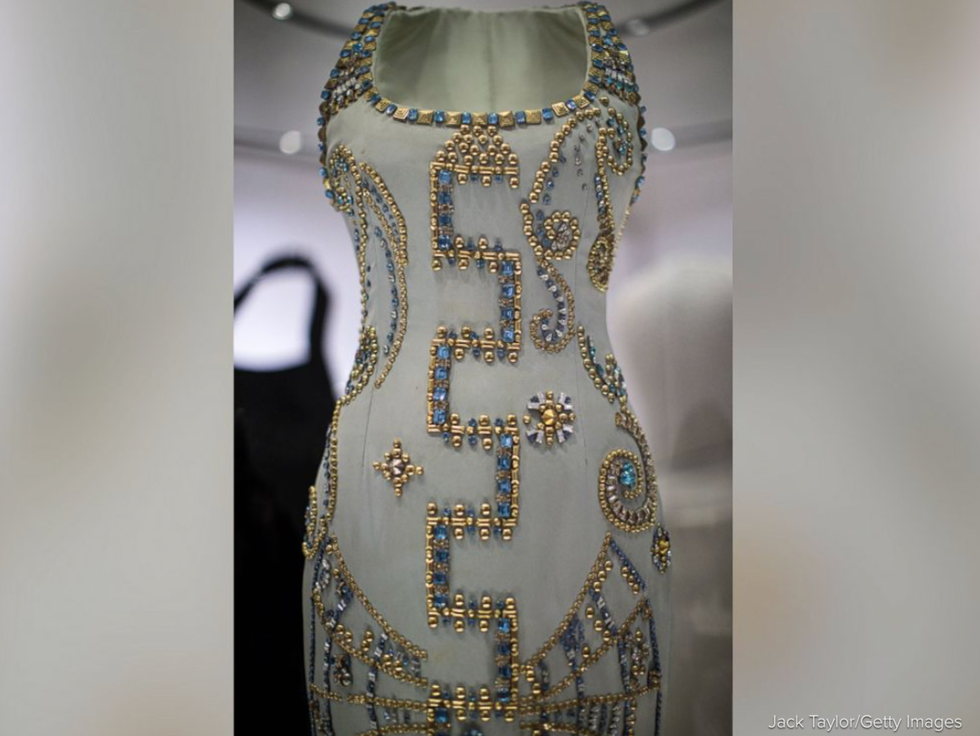 This jeweled piece, done in all gold and blue, was worn during a photo shoot for Harper's Bazaar. The dress is Atelier Versace.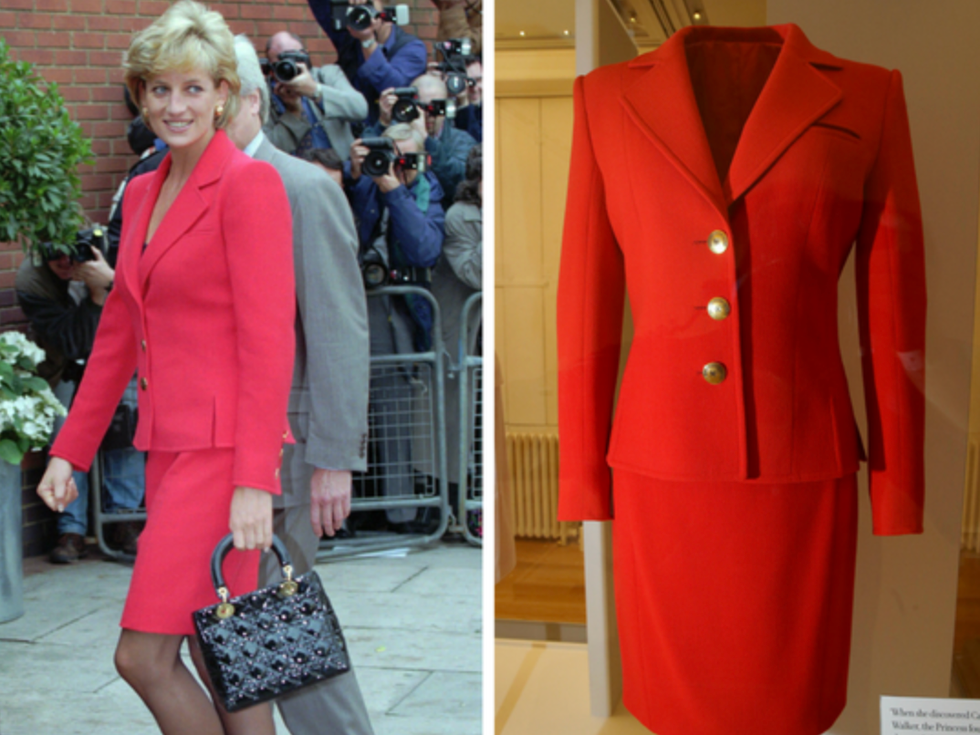 A red suit is supposed to look bold and powerful, exactly how Diana looked as she launched an AIDS charity appeal. Throughout her life, Diana was an active leader in the campaign to fight against AIDS.
The critics were quick to talk with this one. Debatable on the fact of whether Princess Diana's fashion choices were wise here, this is still a look posing for display at Kensington. I guess the critics were not fond of Tartan and floppy hats.
While more ensembles are on display for locals and tourists to admire, Diana has worn more incredible styles, some of which were not selected for the exhibition.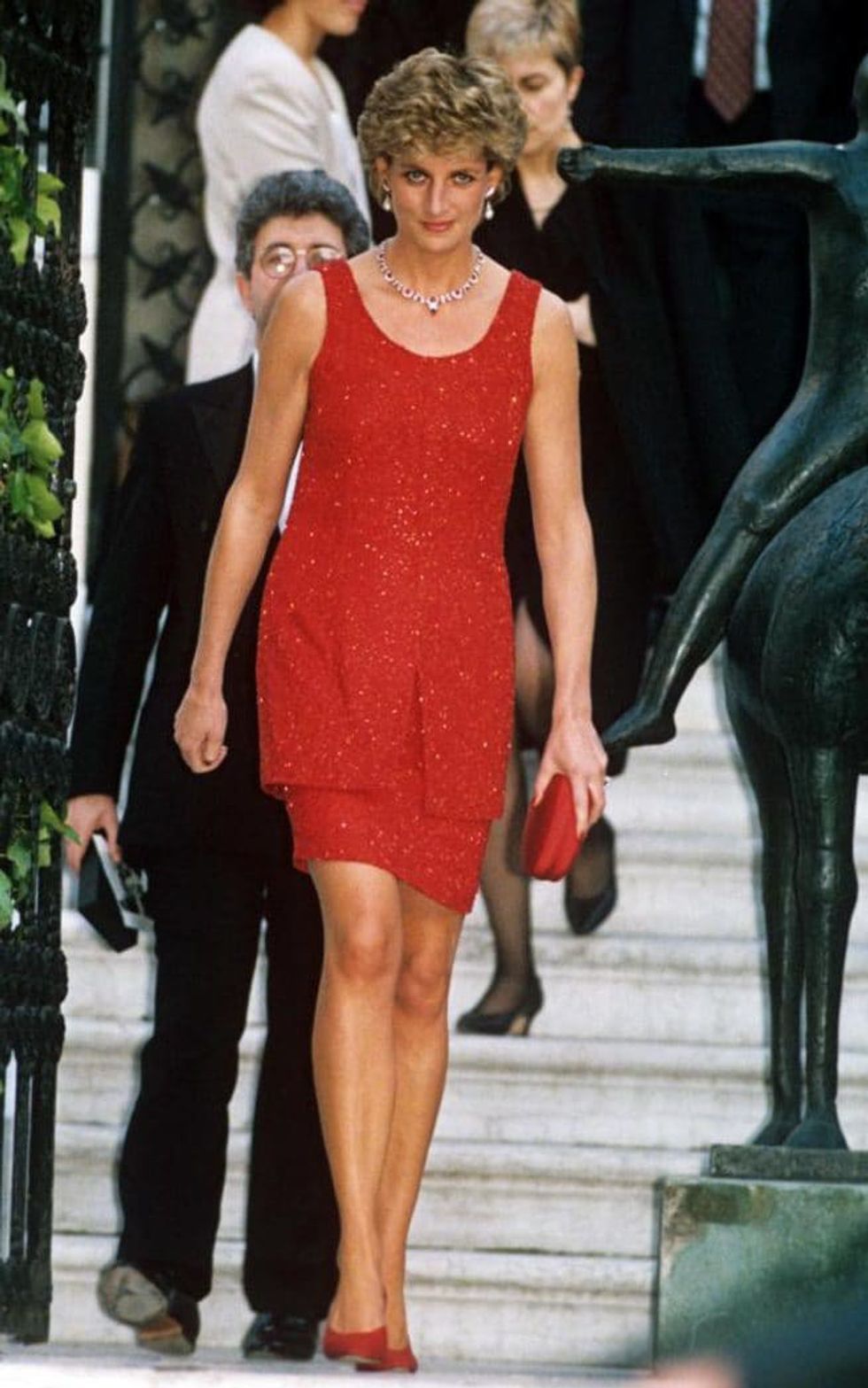 Place: Venice
Year: 1995
Style: A short red glittering dress.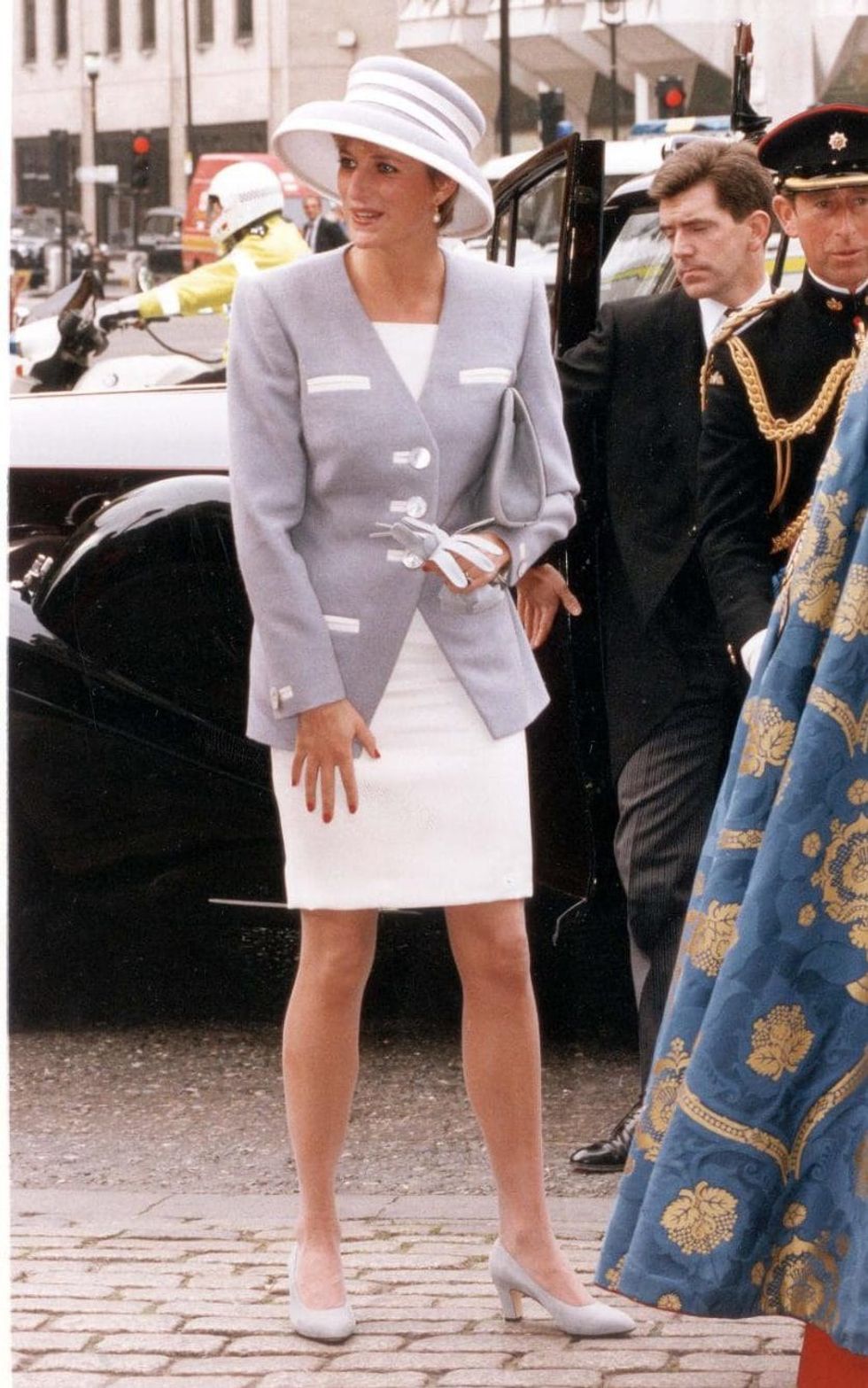 Place: Westminster Abbey
Year: 1992
Style: Simple white dress with a sophisticated gray blazer.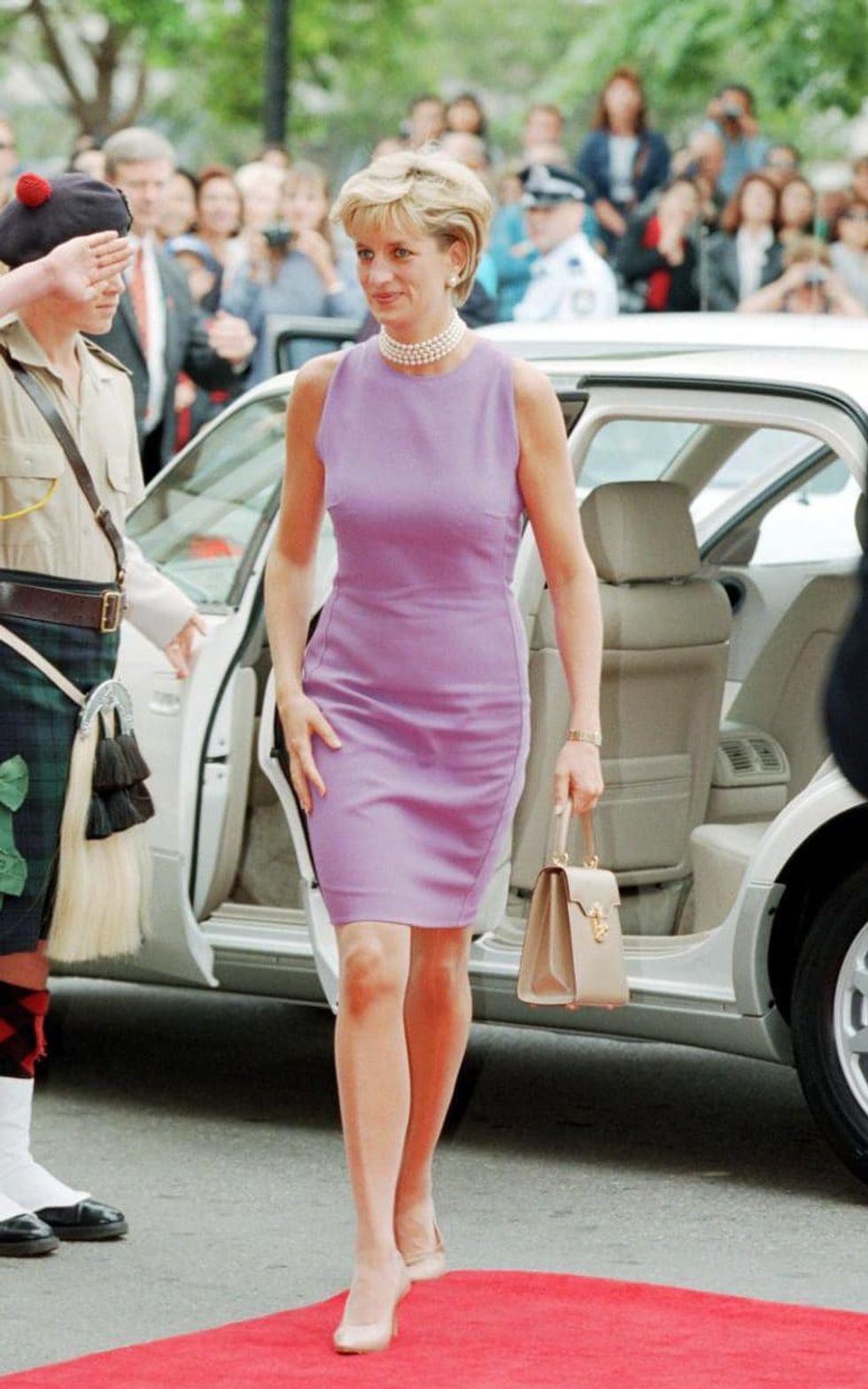 Place: Australia
Year: 1996
Style: A light purple sleeveless dress.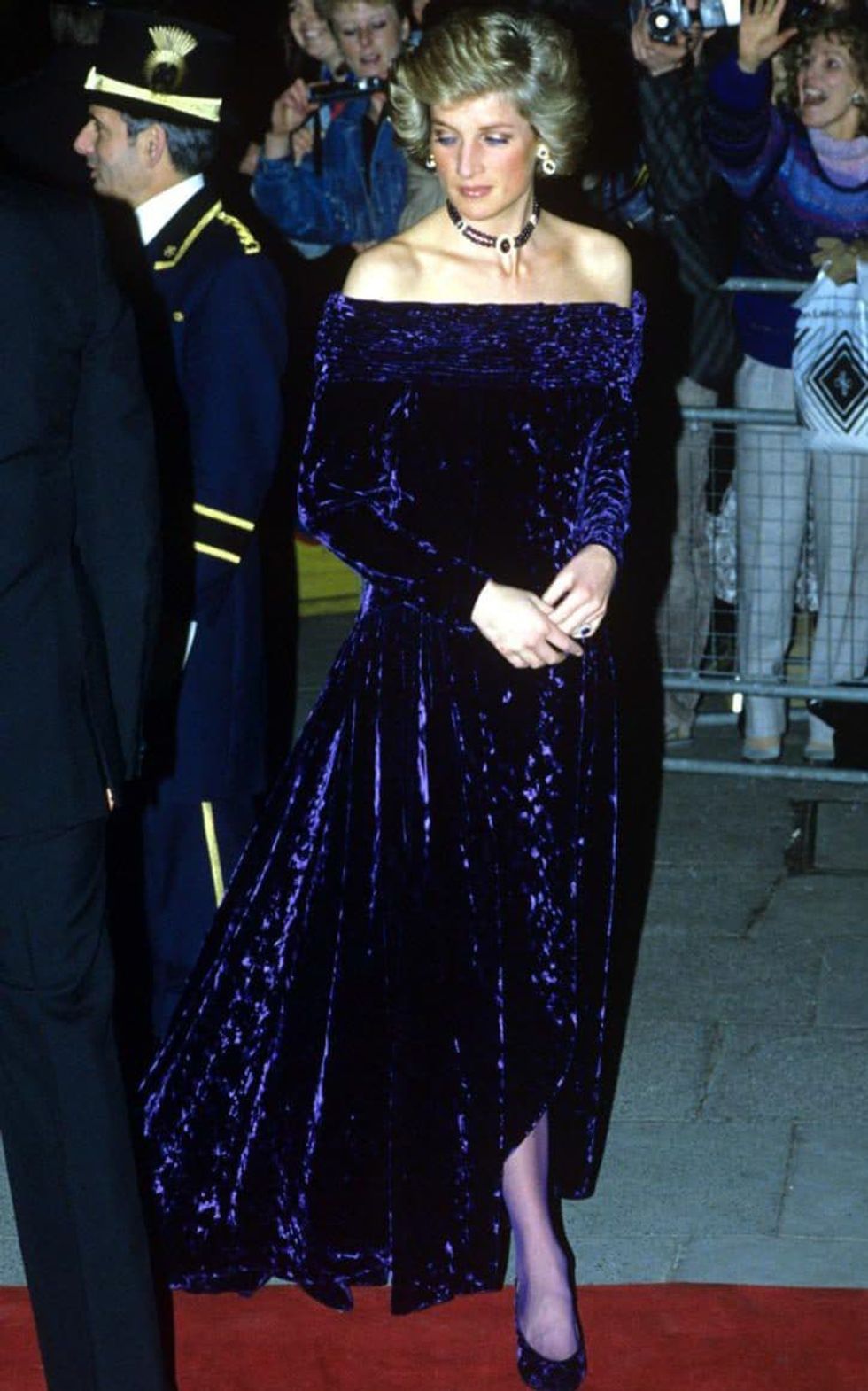 Place: Charity Gala
Year: 1988
Style: A fancy velvet off the shoulder dress.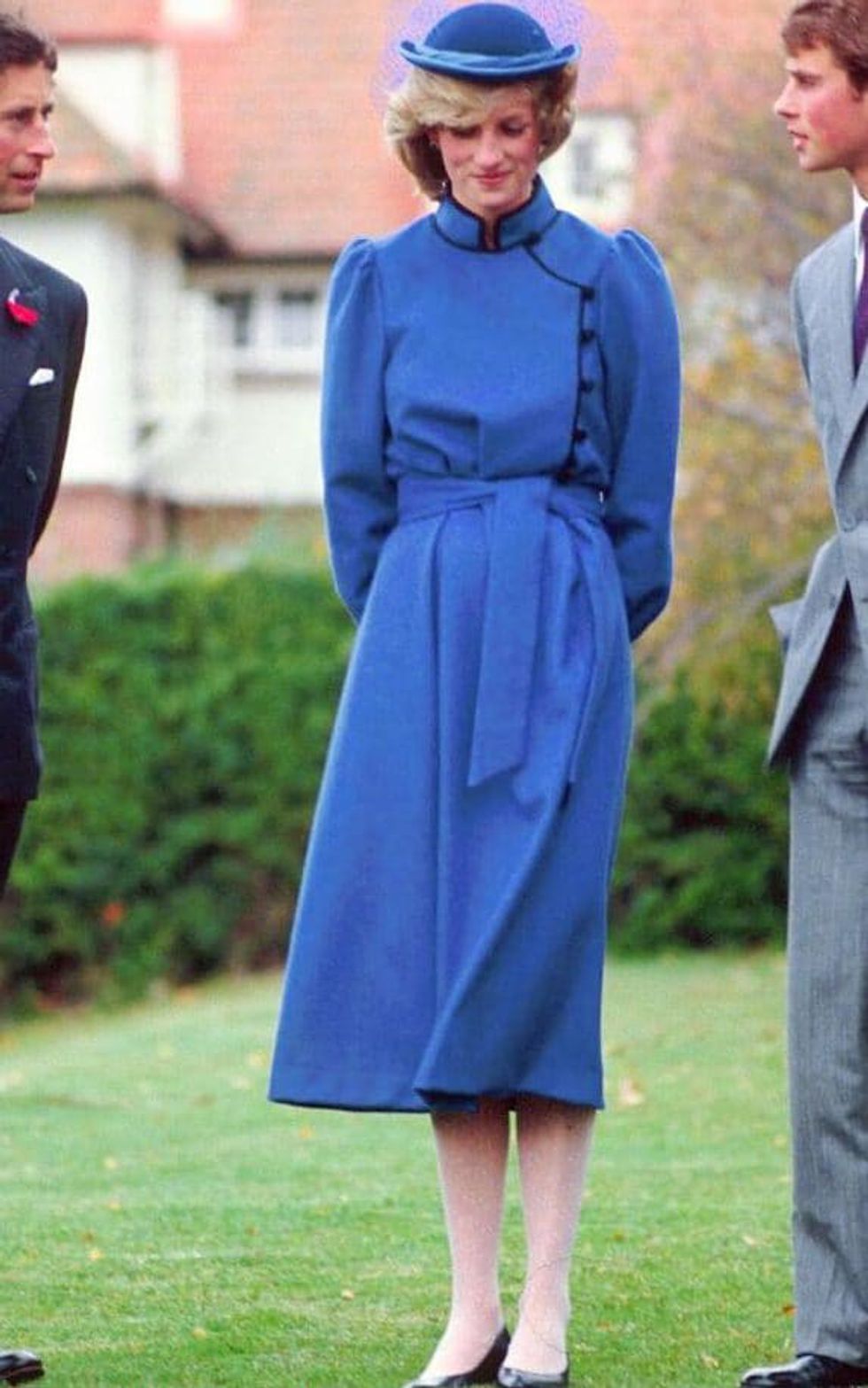 Place: New Zealand
Year: 1983
Style: A long belted coat with a matching blue hat.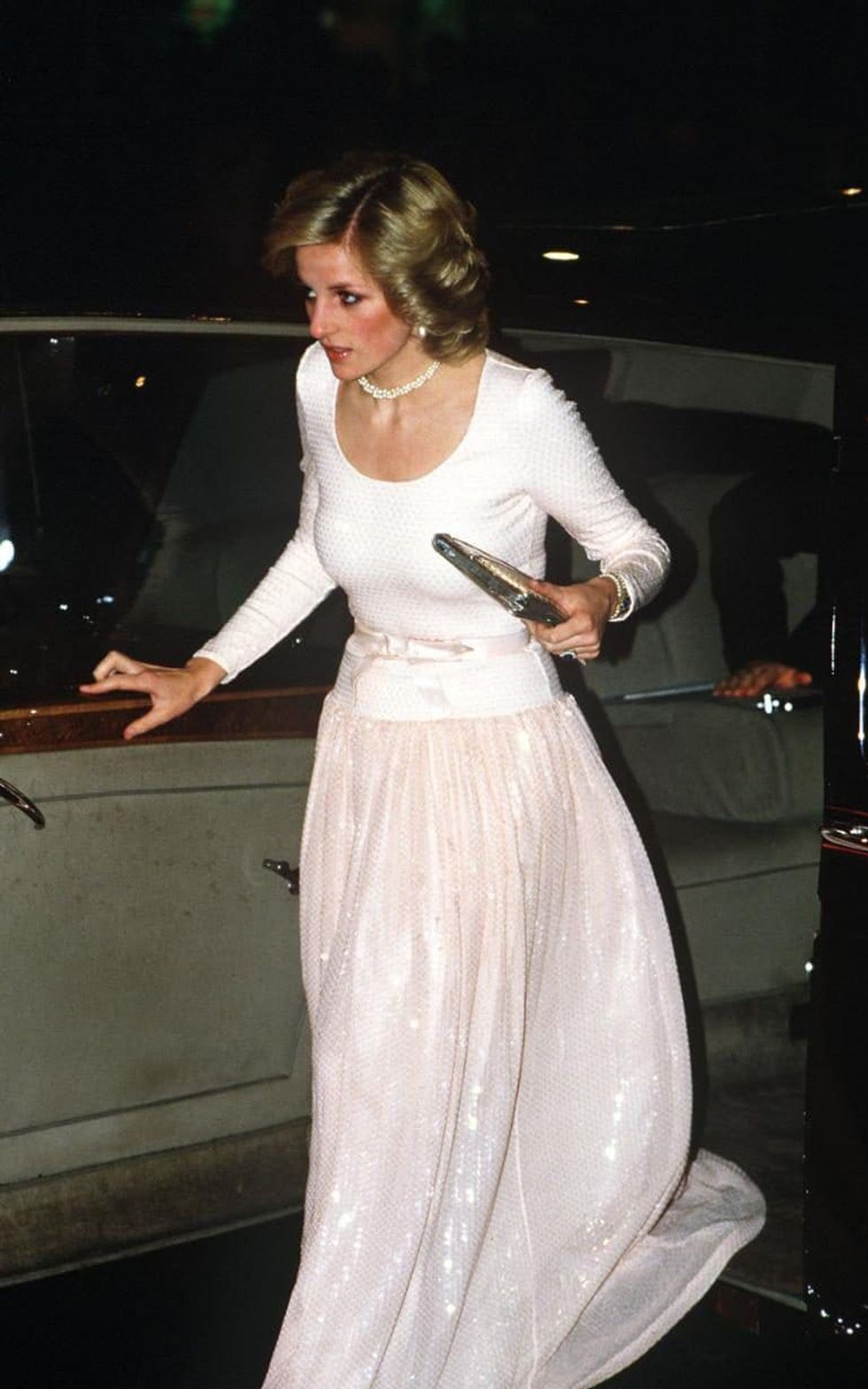 Place: Special Event
Year: 1984
Style: A pretty pink sparkling gown with a ribbon belt.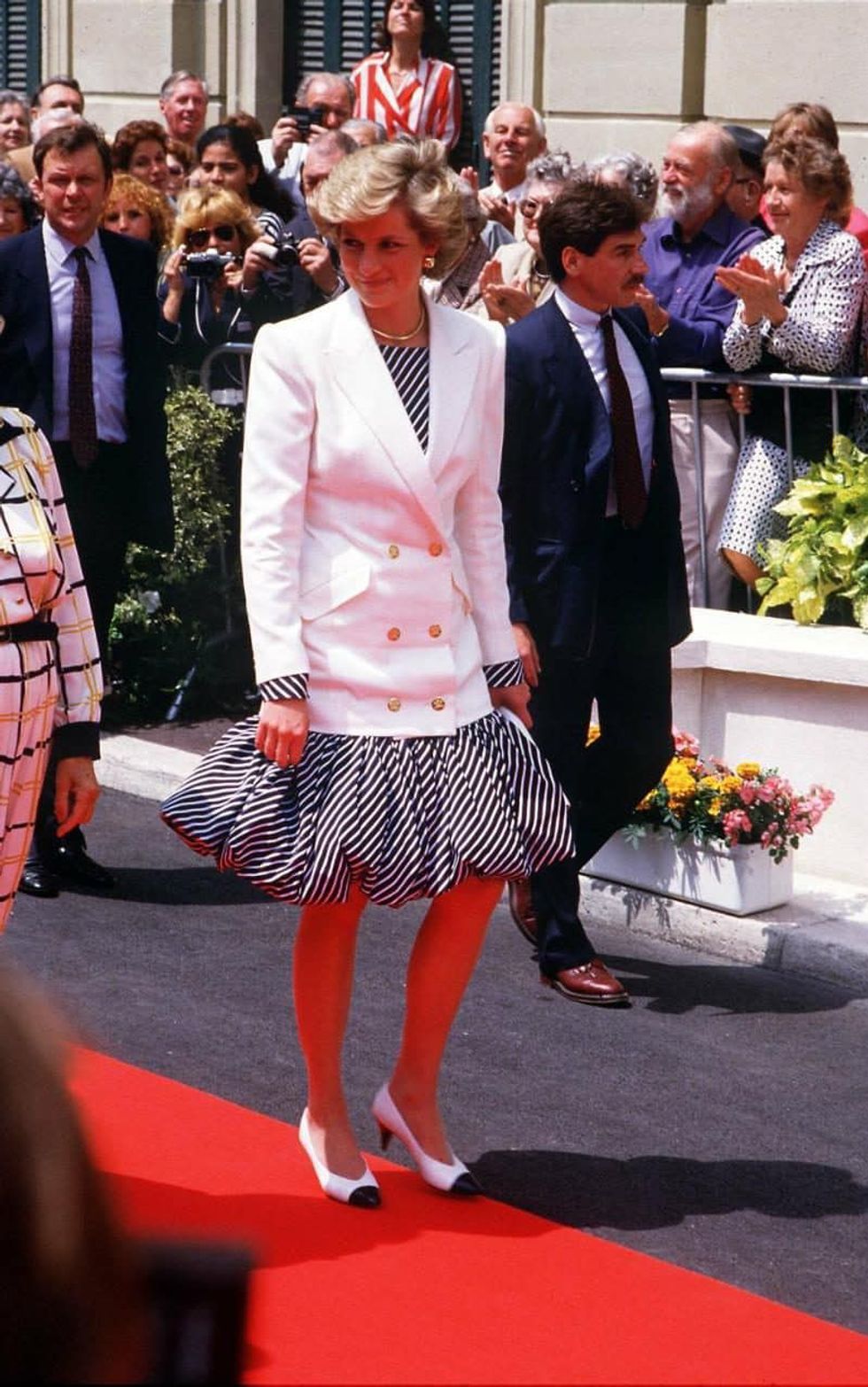 Place: Cannes Film Festival
Year: 1987
Style: A pure white double-breasted jacket with a puffy striped dress.
Princess Diana's fashion exhibit is not the only thing happening at Kensington Palace. Announced back in January, Prince William and Prince Harry claimed that a statue will be placed outside of the palace. The statue will be of their mother, honoring her life and early death.
"It has been twenty years since our mother's death and the time is right to recognize her positive impact in the UK and around the world with a permanent statue," Prince William and Prince Harry stated.
They also spoke, "Our mother touched so many lives. We hope the statue will help all those who visit Kensington Palace to reflect on her life and her legacy."