Fans of Jane Austen's novels take particular delight in watching and debating the legitimacy of various adaptations of her works. "Pride and Prejudice" is her most adapted story, and the multitude of retellings are one of the best ways to start a venture into Austen's world. Here are five movies and TV shows that are sure to draw you in and make you a fan of "Pride and Prejudice:"

1. Pride and Prejudice (1995 TV Mini-Series)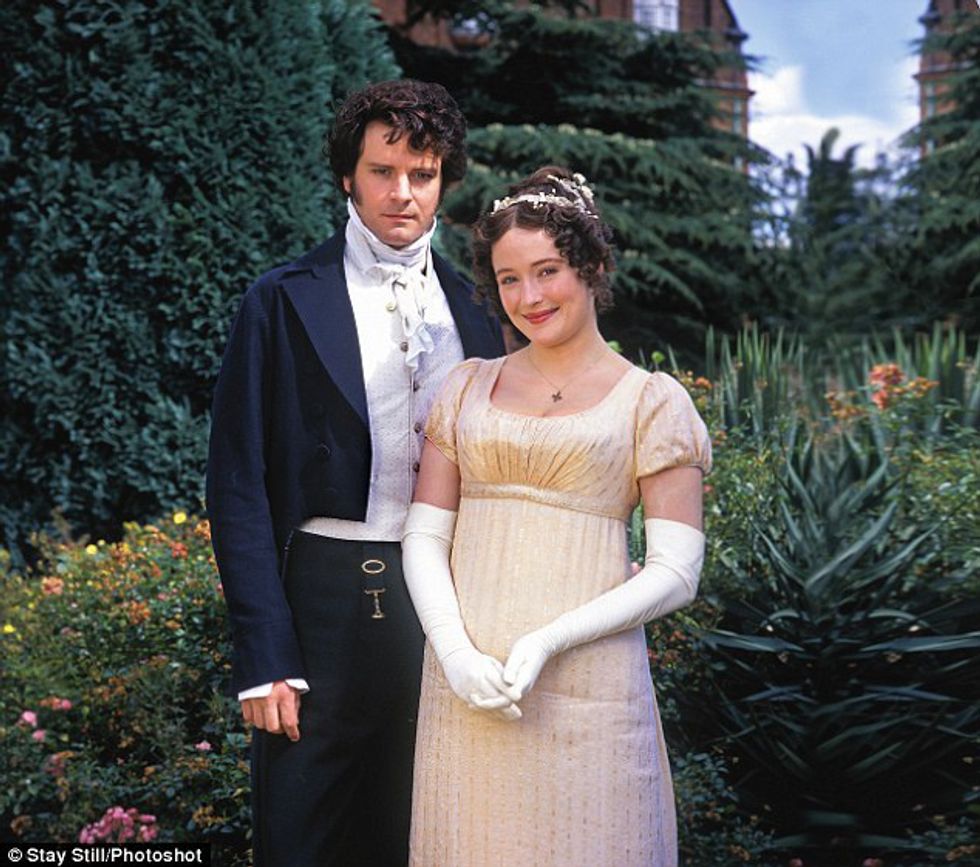 This is the absolute best of the best when it comes to "Pride and Prejudice" adaptations. It's six hours of the most accurate representation of the original story broken down into hour-long episodes and makes for a perfect lazy afternoon watch. (Or if you are anything like me, an entire day dedicated to the series in its entirety.) Not only that, but this is the adaptation that has Colin Firth taking a bath and swimming in a lake in his early 19th century undergarments. Firth's excellent portrayal of Mr. Darcy and Jennifer Ehle's take on Elizabeth Bennet are nearly perfect. Her sass, his wit and their ridiculous families make this mini-series the standard by which all other adaptations are measured.

2. The Lizzie Bennet Diaries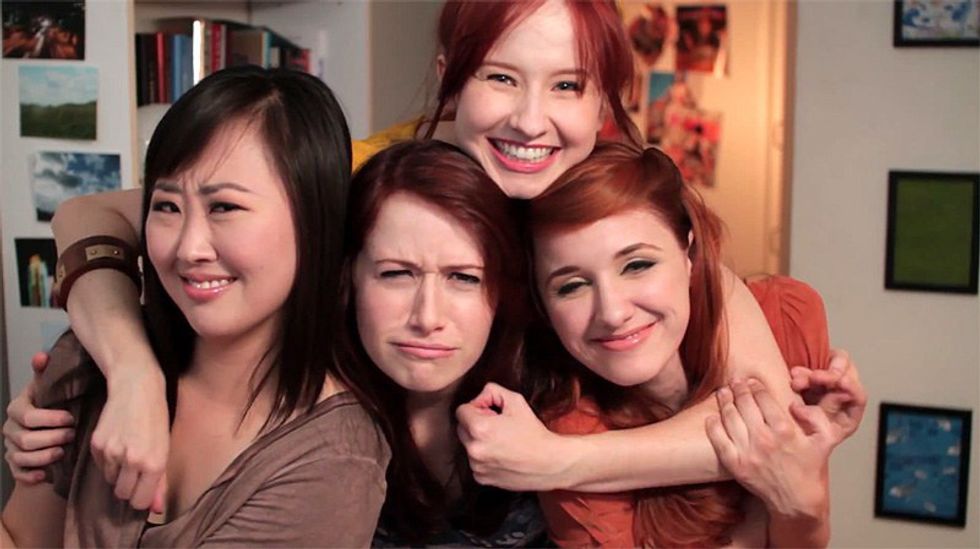 The Lizzie Bennet Diaries will change your life. If you have no idea what "Pride and Prejudice" is about, this is probably the best place to start as it is set in today's world. It's so clever and so funny, but sticks to the plot and will leave you wanting to read the original. It's got all of the addicting watch-ability of vlog style video and capitalizes on Austen's sharp wit by focusing on and exaggerating the characters' mishaps.

3. Pride & Prejudice (2005)
If you want gorgeous scenery, a not-so Austen focus on romance and great drama, this is the one for you. Most people who like an adaptation that sticks to the original themes of "Pride and Prejudice" do not like this movie, and for very valid reasons. It doesn't follow the novel, especially in terms of Elizabeth's character and her relationship with Darcy. However, I just can't bring myself to care. This movie is so beautiful and that sunrise forehead touch (pictured above) will forever be one of my favorite on screen romantic moments. This movie is the best way to spend a few hours indulging in the love story version of Lizzie and Darcy.

4. Bridget Jones's Diary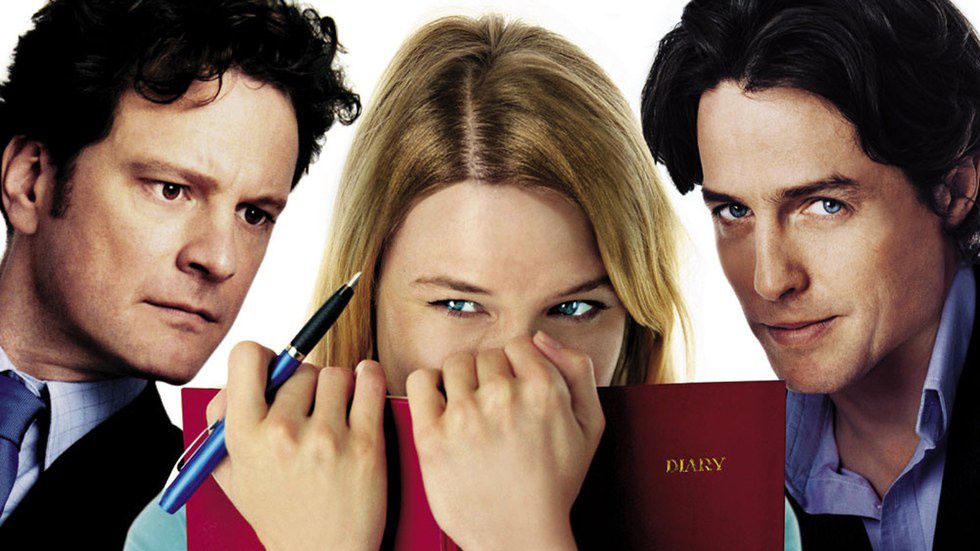 This movie is great even without the merit that being a "Pride and Prejudice" adaption can bring. This is Elizabeth's character translated in the most relatable way for a modern woman. Even if you don't like modern retellings of P&P, you will probably still like this. It doesn't call too much attention to its base material, while managing to still follow the general plot. It's a solid rom-com that kept me laughing and thinking about these characters in new and interesting ways. It should also be noted that Colin Firth is so Darcy that he played him twice.

5. Pride and Prejudice and Zombies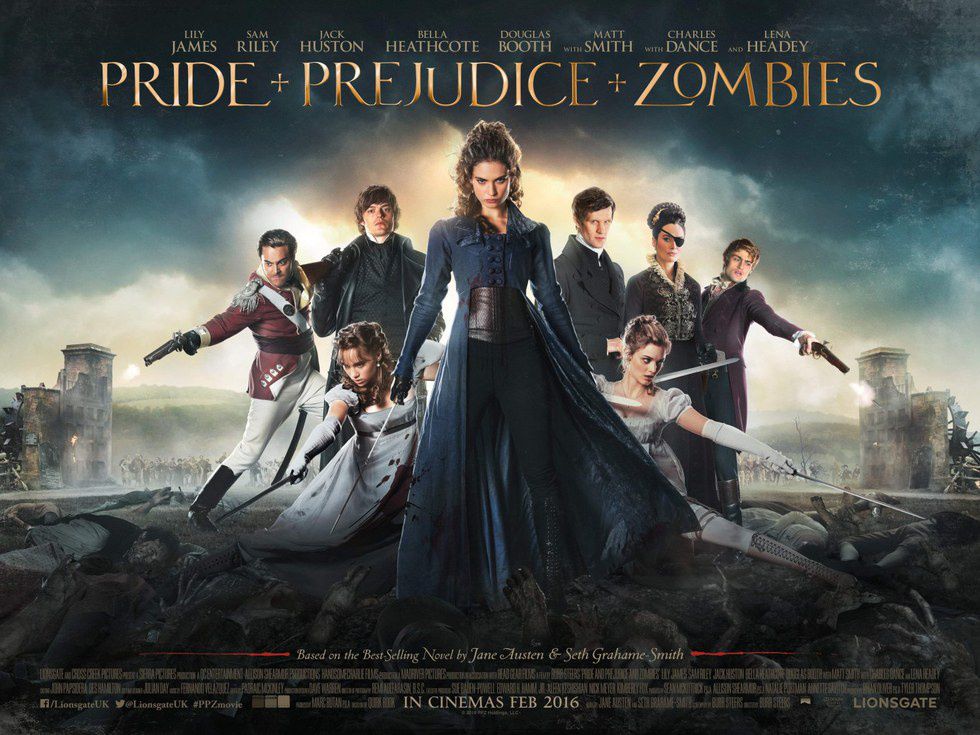 While neither the book nor movie version of "Pride and Prejudice and Zombies" were very successful takes on Austen's classic work, they are super fun. The movie, in particular, offers a great opportunity to explore this world in an entirely new way and laugh at how ridiculous it all is. Also, watching Lizzie Bennet slay a zombie is definitely something I would pay to see.