I have a problem.
You know when you get a crush on someone, and you might check on their instagram a couple times a day, maybe lay in bed and imagine what it would be like in a relationship with them. These are all very normal ways of processing your emotions towards someone you're interested in. Somewhere along the way though, my brain got a little confused.

Instead of just getting a crush on people, I develop infatuations.
My brain then devotes enormous amounts of time and energy towards pining after this person day in and day out. These people usually aren't even that great. They do the bare minimum to and half the time barely even give me the time of day back, and somehow this makes them even more enticing. The catch is, if they ever do start to show interest back in me, it's the biggest turn off in the world.
If they don't like me back, it inevitably ends with them never living up to my ever heightening standards for them.
See when I like them, I don't actually like them, I like a version of them that I've created in my head (cue "In My Head" by Ariana Grande) And when they inevitably cannot fill that role, it breaks the spell, and I suddenly, dramatically, get over them. . .only to shortly find my next victim to prey on.
Now, this is a dramatized retelling of the situation, sometimes I'll be given a free pass by my brain and by some miracle just begin to lose interest after a while. Usually, the person I pine after is not even aware of my affections.
This has gone on for about, I'd say 10 years of my life.
After going through this time after time I began to realize that though I might not be alone, this definitely isn't a normal way to approach my love life. Being infatuated with people is mentally exhausting and occupies a larger part of my brain than is remotely justifiable. So one day, feeling in the mood for a self-psychoanalyzing session, I sat down, and made a powerpoint of every man I've wasted hours and days of my energy on.
Now I'm not saying I sat down and did some serious science, but I put about a good hour and a half of valuable time and effort into it, a considerably larger amount of time than I've put into any class presentation recently.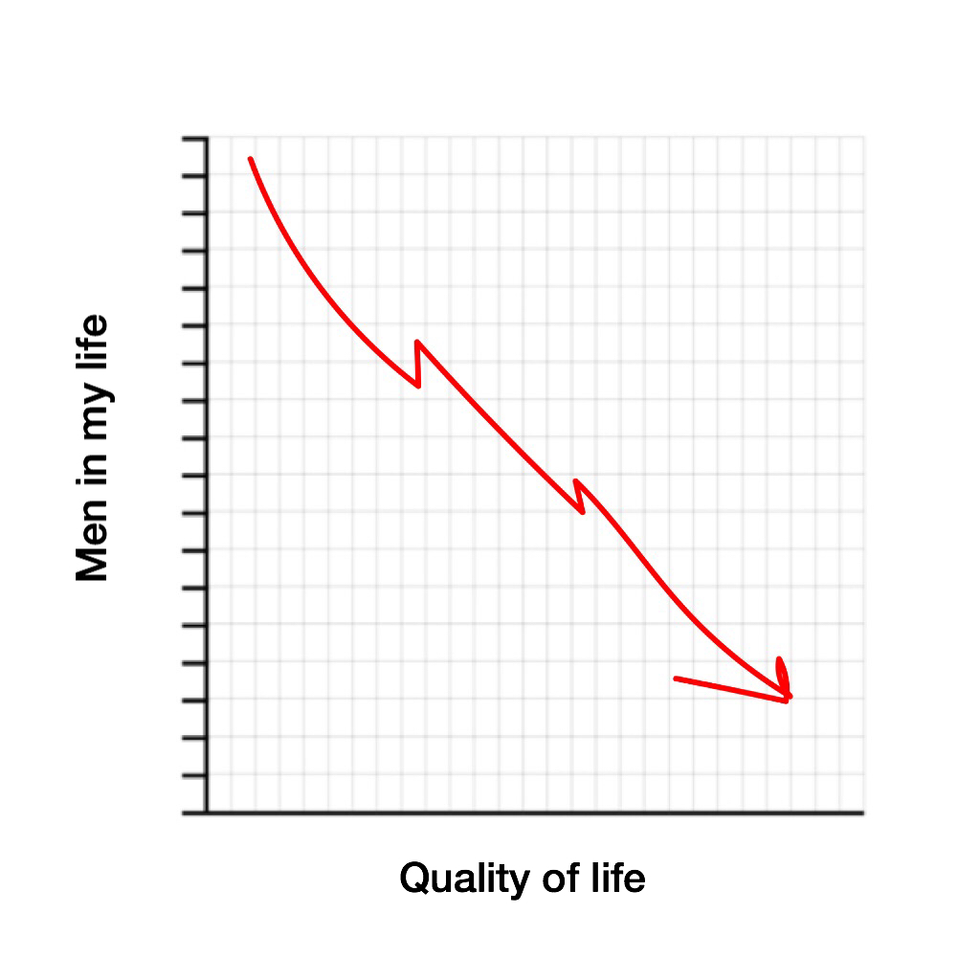 Graph of the number of men in my life vs the quality of my life Credit: Isabel Umland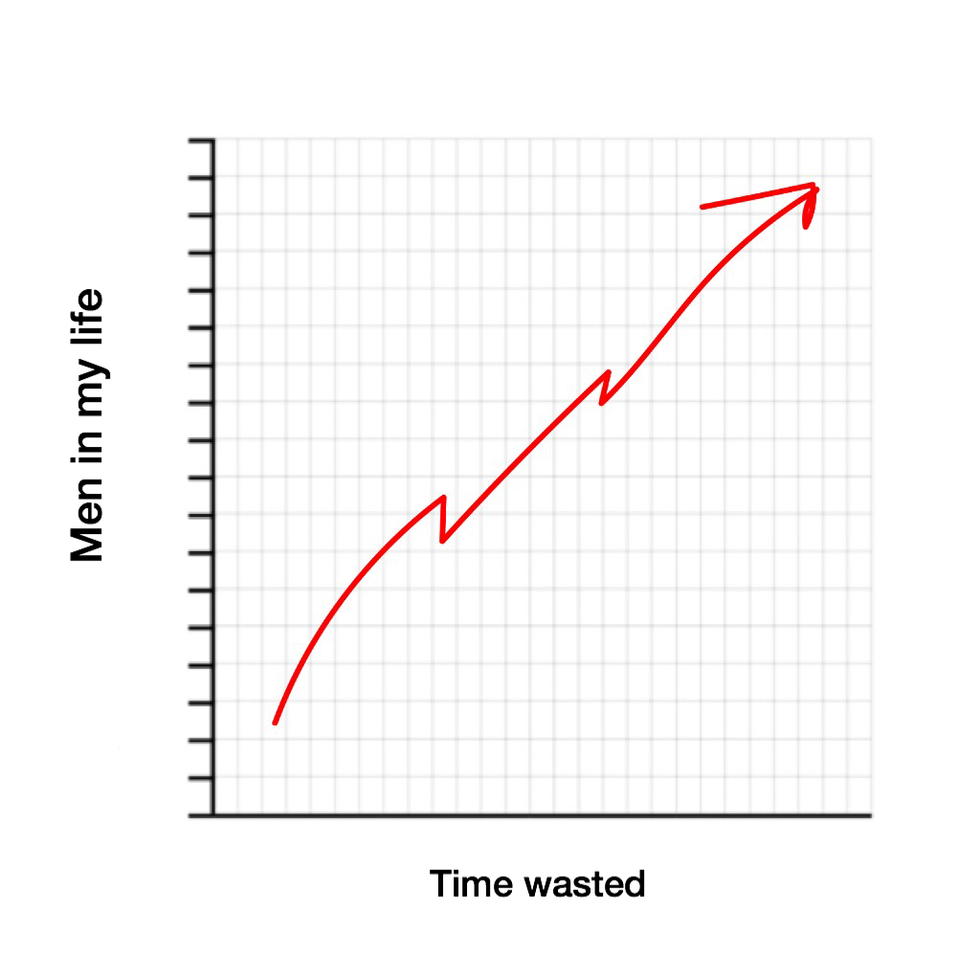 Graph of the number of men in my life vs how much of my time is wastedCredit: Isabel Umland
Putting it down into words and figuring out why I liked the people I liked, and why I eventually stopped liking them helped me organize my approach to love. It can be hard to try and think about everything all the time at once, and I've often found that writing down my thoughts can be the best way to work through a problem. My powerpoint allowed me to process my emotions in the healthiest way I knew how. In the process, I also found myself finally moving on and finding closure for many of the unrequited loves I suffered throughout my teenage years.
My problems are far from being solved, and I'm not telling you it's going to magically cure your love life, but sometimes, taking a step back and looking at a situation from a logical point of view can help you process your emotions a lot better than worrying over them. Going forward, I'll be able to use my experiences to make better decisions, make healthier decisions, and understand what my brain is doing, and why. If you're stuck in a hard place, having trouble processing emotions, or looking to organize the messiest part of your life, you might just need to open up Google Slides and do some introspection.