By now, we've all probably met Professor Willow. Tumblr has certainly taken a...um, liking… to him. (Just search Professor Willow on Tumblr and you'll understand what I mean.) When you first power up the Pokemon GO app, you're greeted by this pleasant-looking older gentleman who asks you for your help in his "research." Seems harmless, right? Who doesn't appreciate some good research?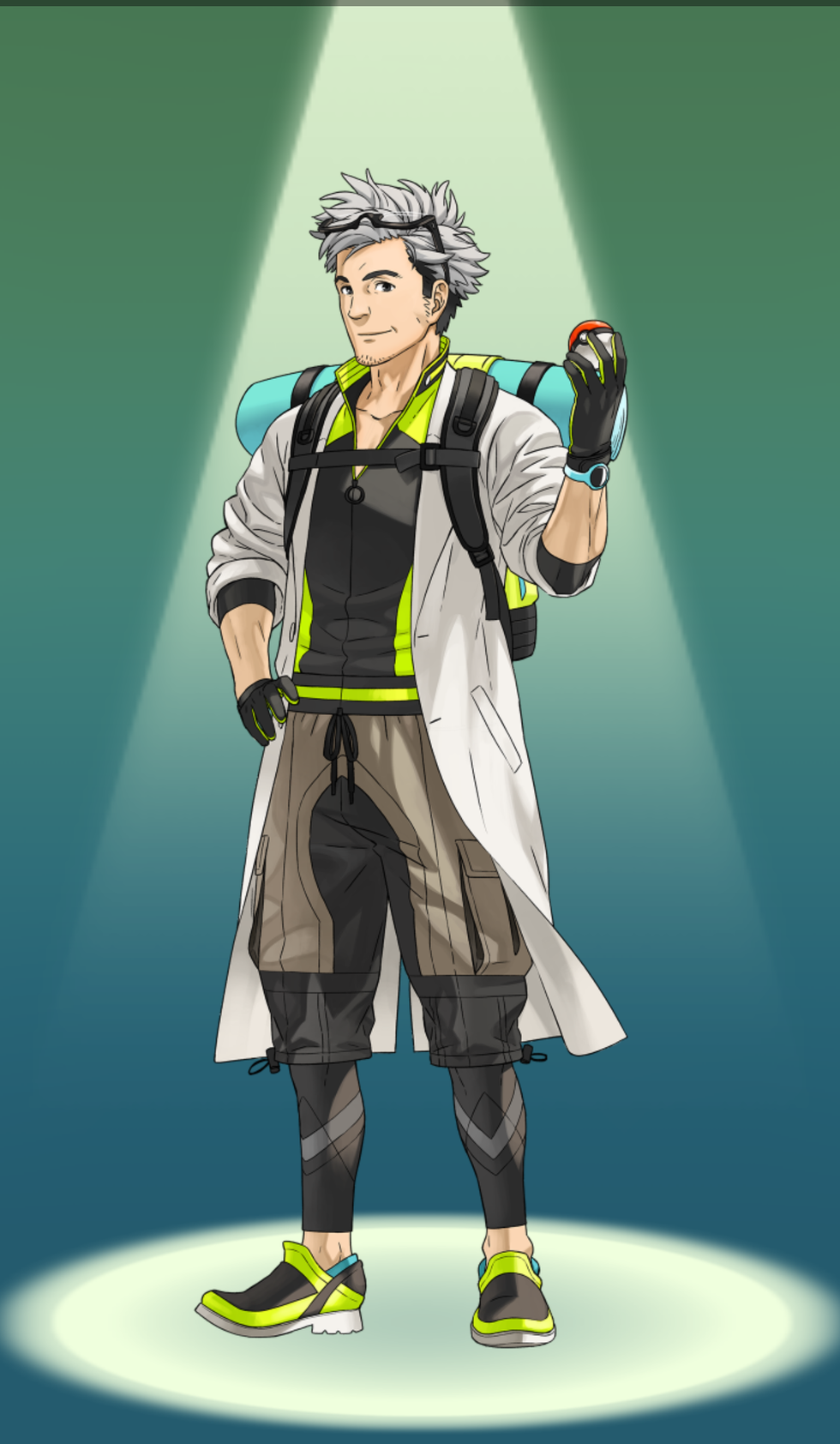 As you play on, you venture out into the world as a young, naive Pokemon trainer. You follow the requests of Professor Willow because he cannot be a bad guy right, I mean look at those Croc-like shoes! No one who wears those can be bad.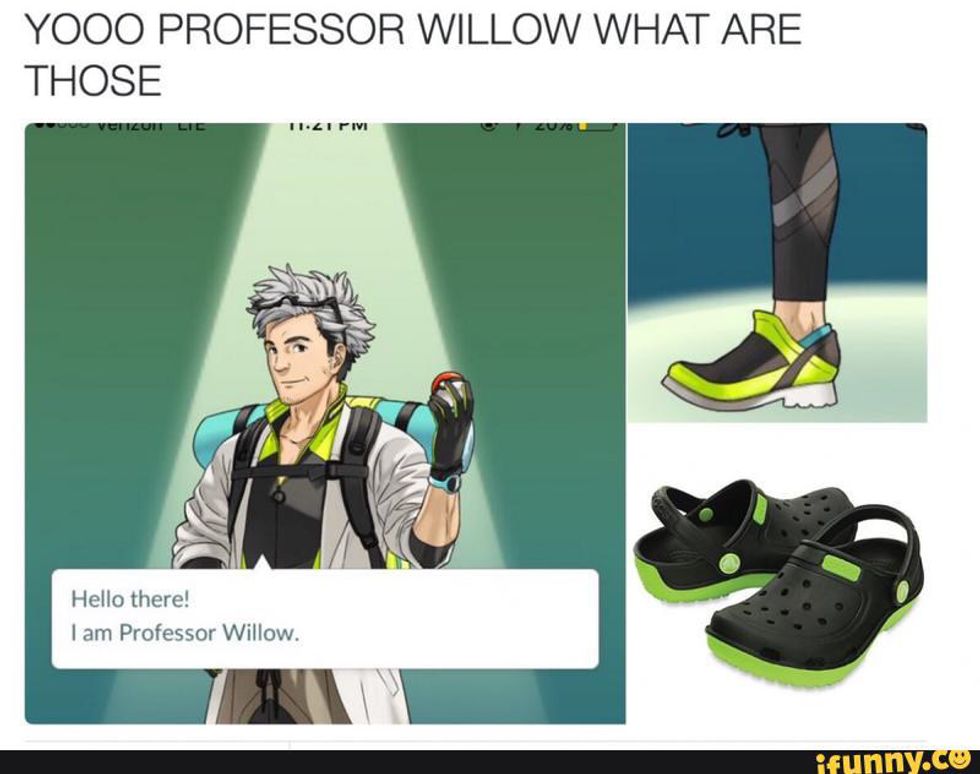 You keep playing, increasing your trainer level, and collecting multiple types of Pokemon. Often you catch duplicates of the same kind. We all know how many Weedles, Caterpies, and Pidgies our phones are plagued with. So what do you do with all these duplicates? Well you transfer them back to Professor Willow of course, for his "research." An added bonus is you get back a candy to add to your loot until you get enough to evolve that certain type of Pokemon.
But if we're getting back a candy, does that still mean it's really a 'transfer?' Isn't that more of a 'sell?' And we can't really pretend Professor Willow is just holding onto our cute little friends for us, because once you transfer it, you never get it back.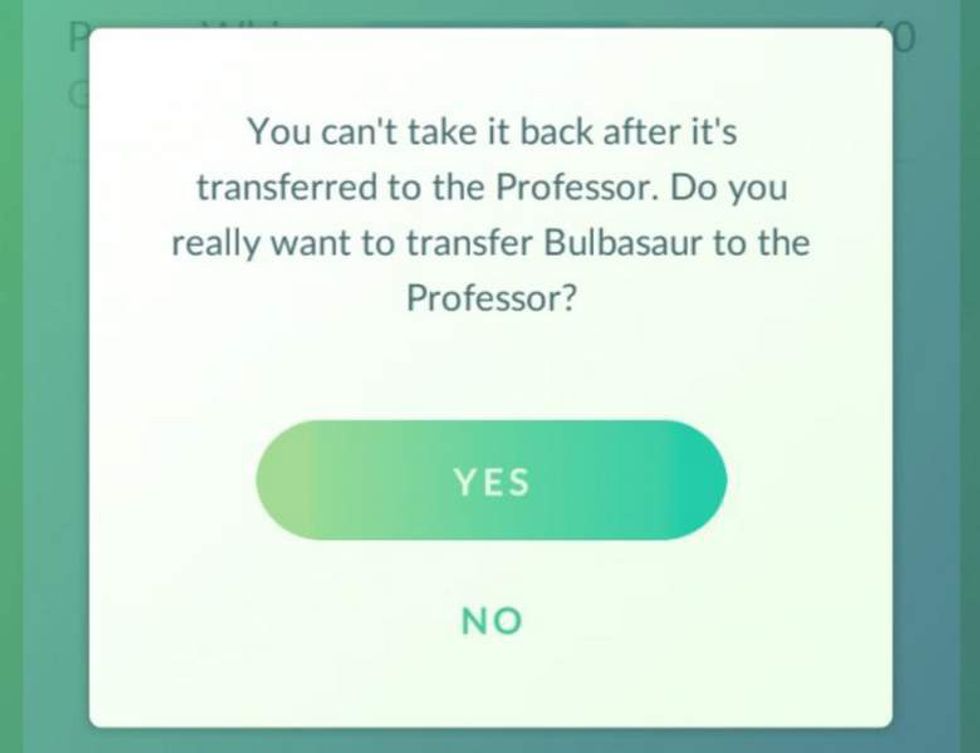 Why have we become so quick to trust this nice-looking, middle-aged, man? We don't know anything but his first name and that he's doing some kind of "research." Likewise, as soon as we've reached level 5 and visit a gym, he encourages us to pick a team; actually it's more like a force. We HAVE to pick a team.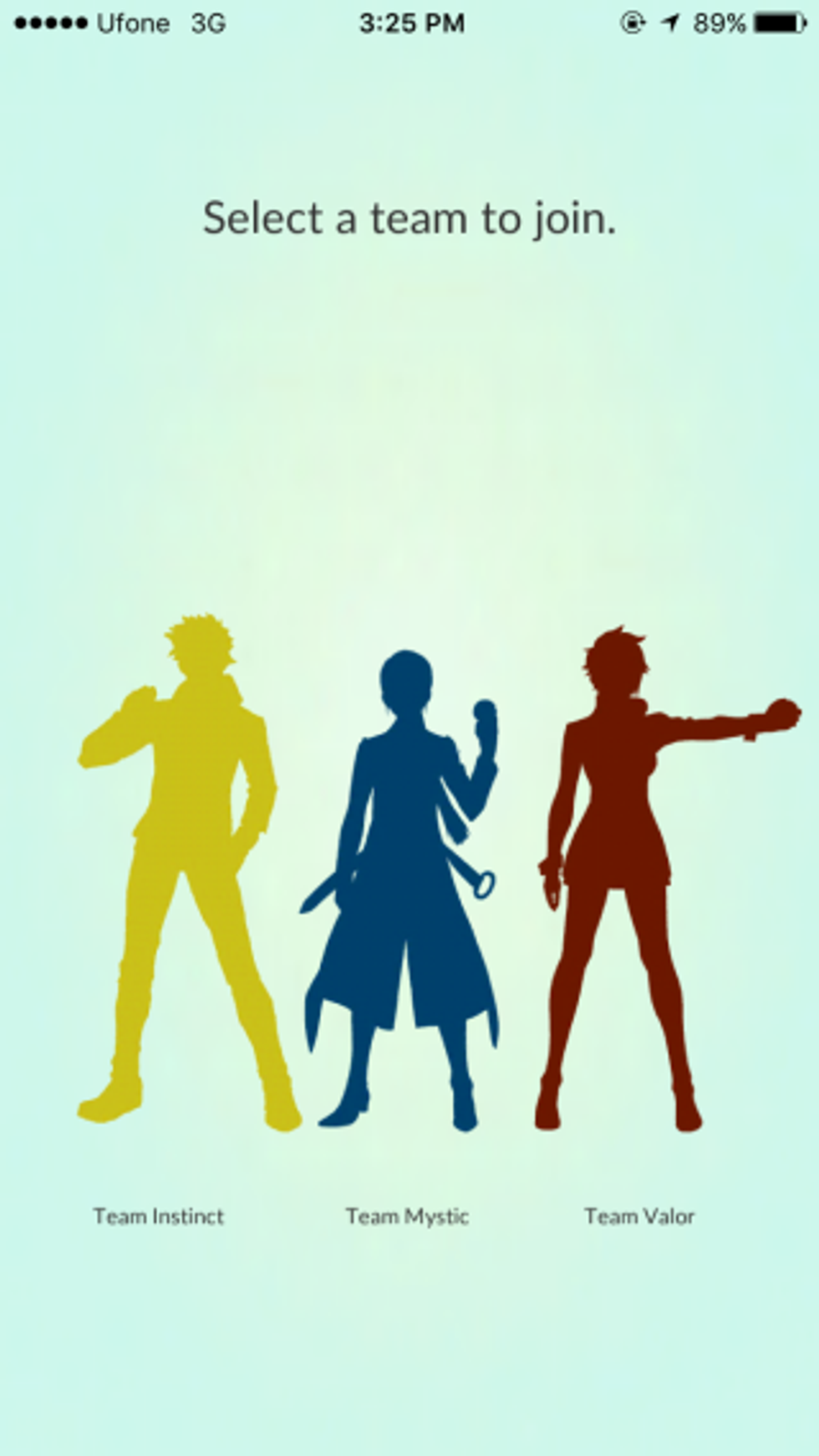 For those of you who did not watch or play the original Pokemon games, teams only existed as evil entities (i.e. Team Rocket, Team Aqua, Team Magma, Etc.) These teams had one mission: to collect as many Pokemon for their leaders evil schemes. So what if in Pokemon GO, WE'RE actually the bad guys? We're doing exactly that, finding, collecting, and sending back Pokemon to our leader (who just so happens to be Professor Willow.)
What is Professor Willow doing with our transferred Pokemon? What does his research actually involve? The first theory is testing. Perhaps he is collecting Pokemon to conduct series of tests on them. The idea of Professor Willow cheerily taking these cute little nuggets from us, and then locking them up like lab rats for his research is horrific in my opinion.
The other possibility is he's stockpiling for a secret army of Pokemon. Professor Willow has millions of innocent-minded trainers transferring him Pokemon everyday. With every Weedle and Caterpie he gets his army grows stronger. If he has the capacity for such an amount of Pokemon, he certainly has the room to train and evolve them. Ultimately what if he uses these Pokemons' anger towards their trainers for abandoning them against us? What if we're over thrown by our once weak, useless transferred Pokemons?
Will the future be warn-torn and post-apocalyptic because of the very Pokemon we once loved? I guess we will all have to think a little longer before hitting that transfer button again.