Lush is most known for their bath bombs that explode with color when you drop them into your bathtub. Their animal cruelty free and vegan products are a great option when choosing to switch from chemical-made brands like Pantene. My face has never been clearer after using Lush products and my hair has never been softer! They have products for all skin types, and the sales ambassadors really want you to be happy with what you buy, so they're always willing to let you try their products in the store or let you take samples home. The bath bombs are filled with essential oils and wonderful scents like vanilla or orange citrus. Personally, I love to use a bath bomb after a migraine; the scents open my sinuses up and send me into a deep relaxation that calm my nerves. It also makes the side effects of the medication go away to some degree, so that's also a big plus for me.
So here's some of my favorite products that I suggest anyone can use!
1. American Cream conditioner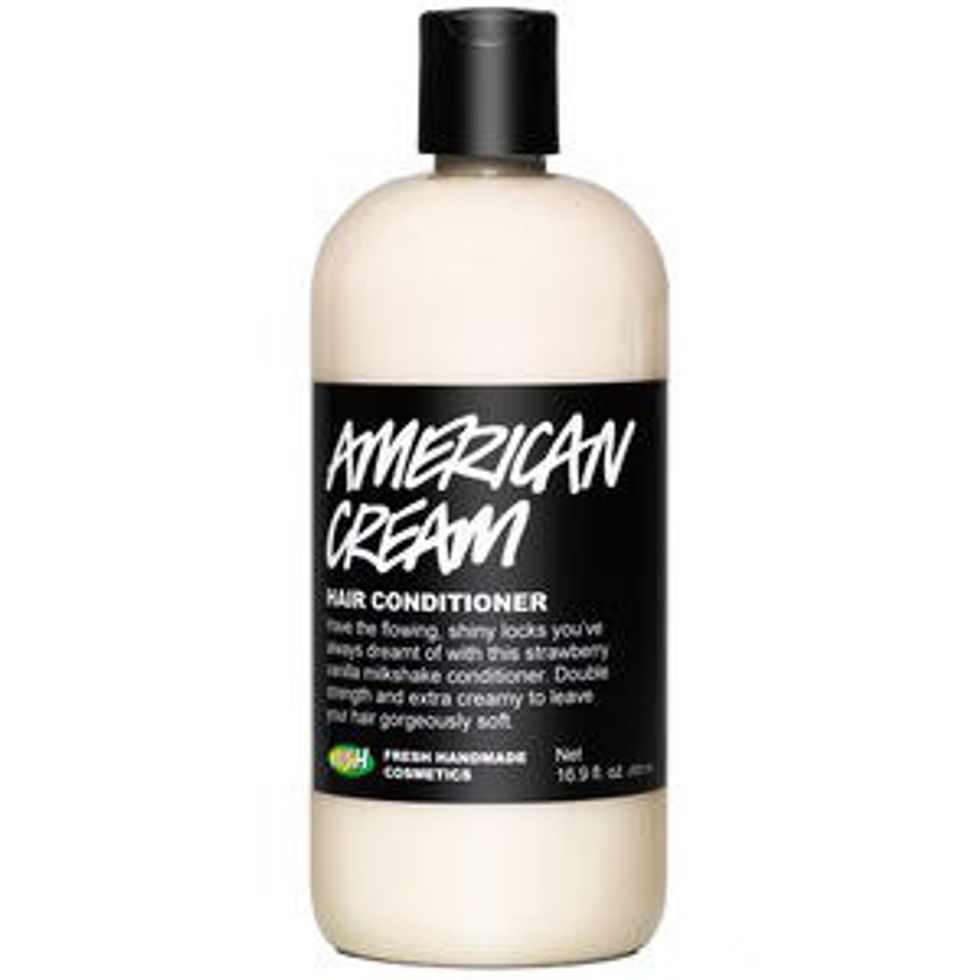 I leave conditioner in my hair for about 5 minutes to really let it soak in. With the thick hair I have, I get tangles immediately (and they never seem to go away!). This product is great for my tangled hair, though; my brush will go right through my hair and it leaves it smelling like a vanilla milkshake.
2. Lust solid perfume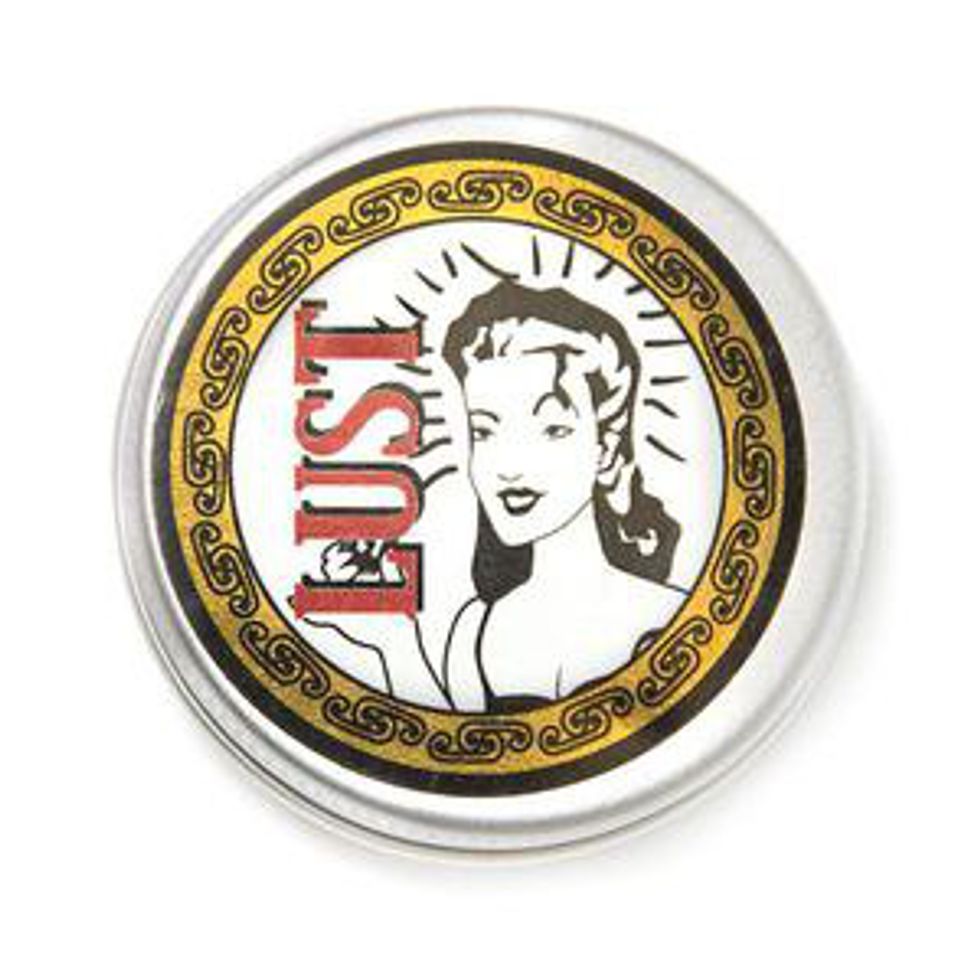 The only problem I have with this product is that it doesn't seem to last all day, but regardless it smells delicious. The scent is jasmine and it's not too overpowering. I prefer more floral smells, so this one is definitely my favorite. Since it's a solid perfume, it takes a while to go through so you can preserve it. It also leaves a little shimmer when you put it on, so if you like a little bit of sparkles on your body definitely give this a try.
3. Tea Tree Water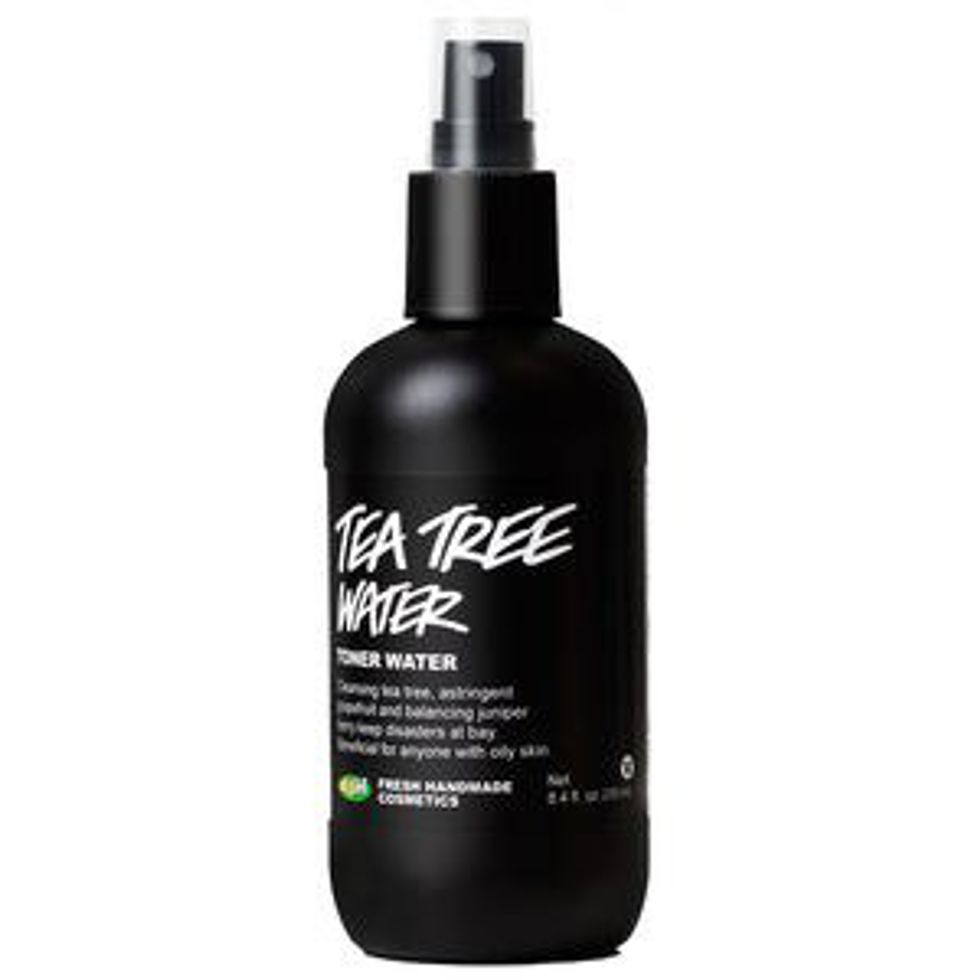 This product is really good for oily skin. I wake up with very oily skin, so after cleansing my face with a wash, I'll spray this on, let it dry, then put on a moisturizer. This toner water really helps with the oiliness; sometimes I'll spritz a little on during the day and it'll give my face a glow. Definitely part of my morning routine that will never change!
4. Ro's Argan Body Conditioner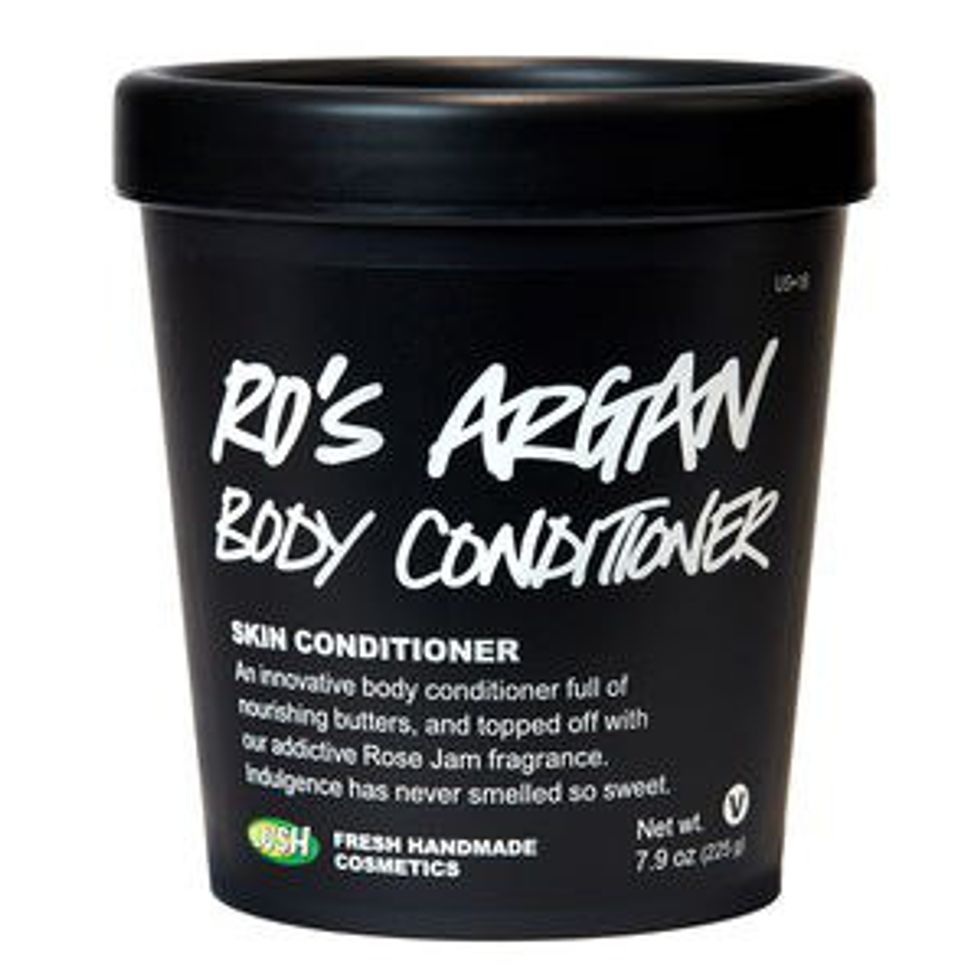 This product has the best scent ever! It smells so good that I'd want it in candy form. Not only does it leave your body smelling like roses but it leaves it moisturized, too. It's basically lotion that you put on in the shower; you don't need to put lotion on after you dry off. The scent lasts all day and you're extremely smooth, too. One of my best investments was getting this. Definitely try to preserve it, though. I learned that the hard way; I went through my bottle in two weeks and I miss it so much!
5. Honey I Washed My Hair Shampoo Bar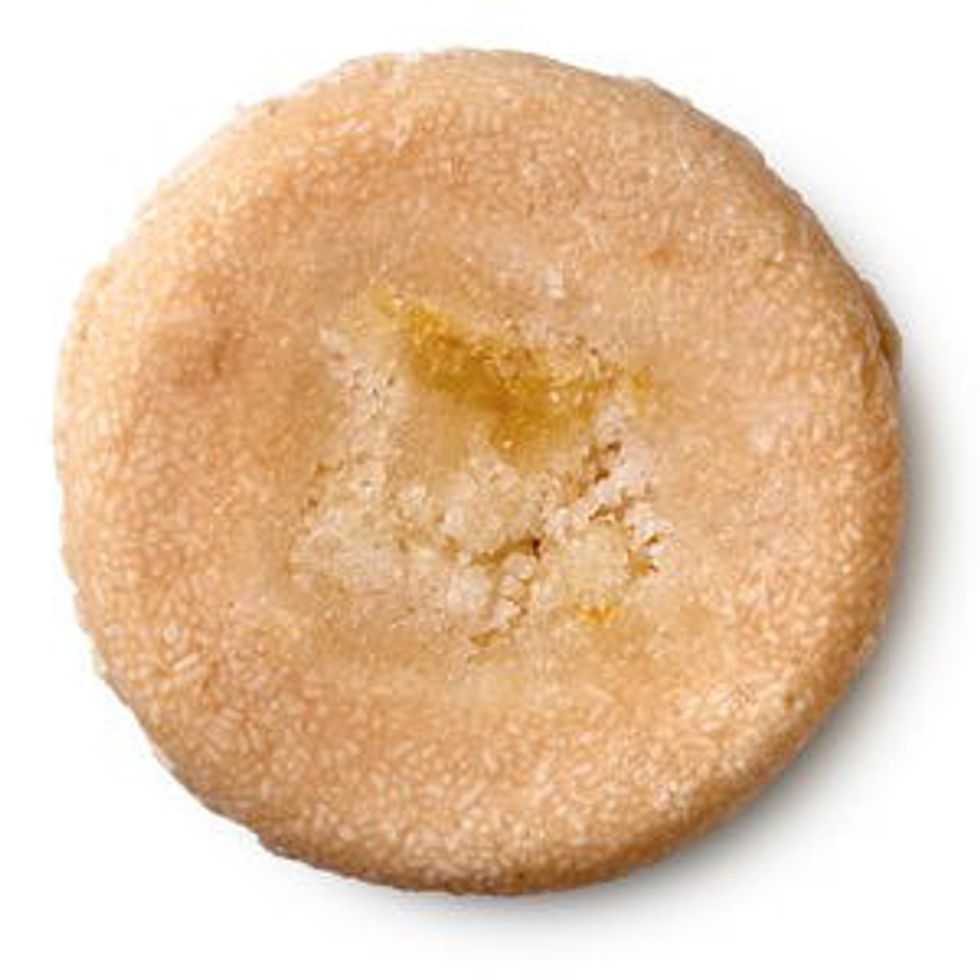 All of their shampoo bars are great. They all smell amazing, but my favorite scent for my hair is honey. This one is honey central! Their shampoo bars last a really long time, too, which is great for someone like me with the thick hair problem. It also doesn't weigh down your hair, so that's also another plus.
6. King of Skin Body Butter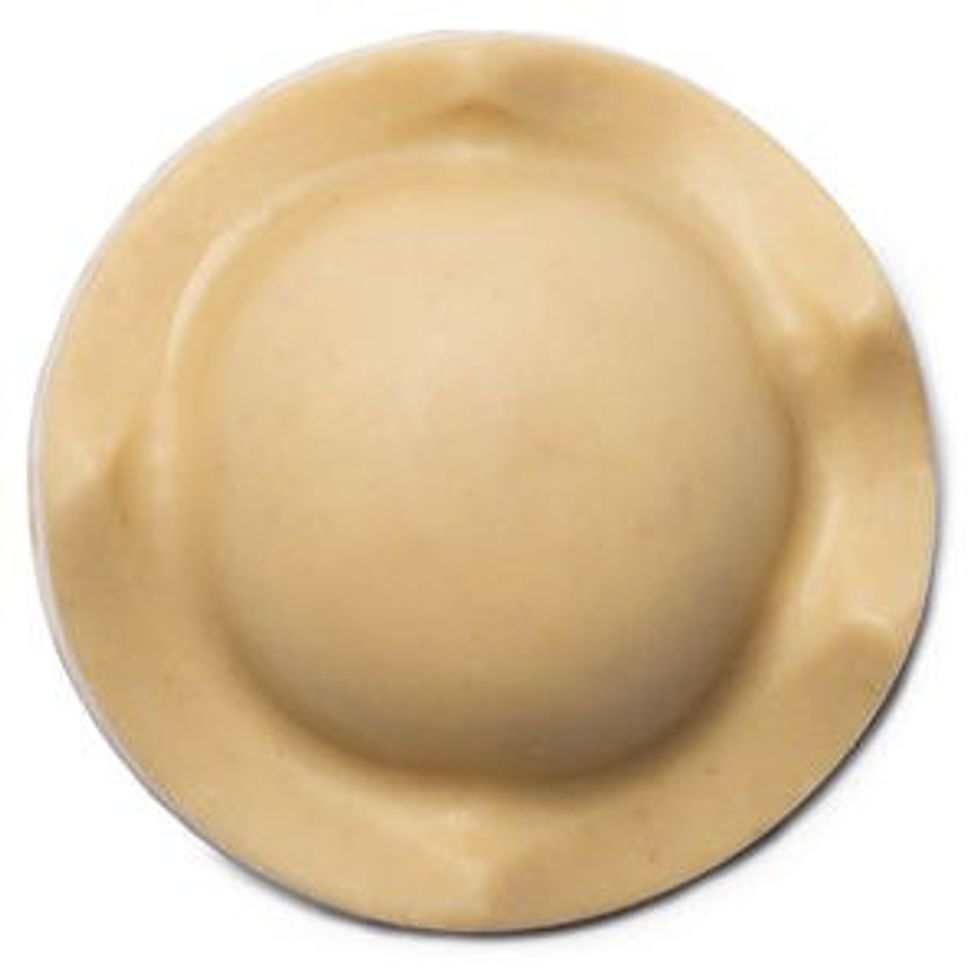 This is another type of body moisturizer where you don't need to lotion your body after you get out of the shower. It smells like shea butter and feels like heaven. You become irresistibly soft. When you apply it in the shower, you can see the water droplets slide off of you. After using it, though, pat dry your body so you can get the full effect of the lotion. A definite must try!
7. Fresh Farmacy Face Cleanser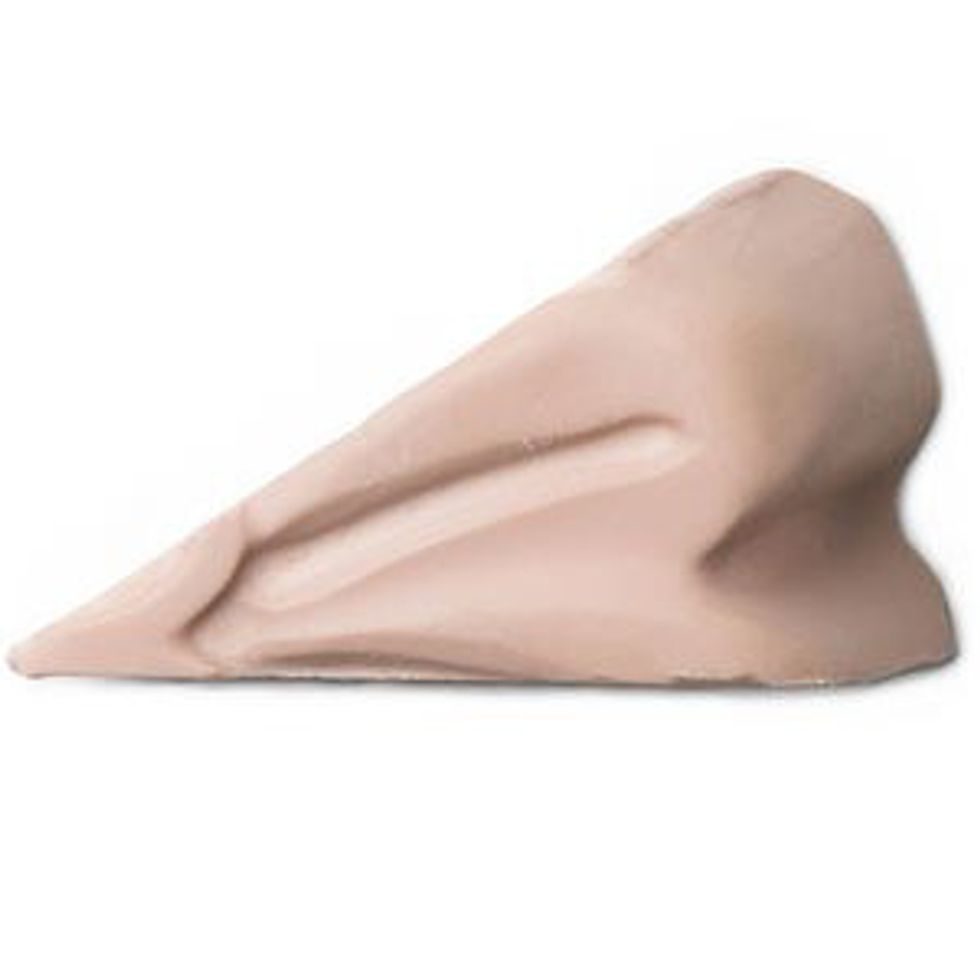 Here's another really great face cleanser. It has chamomile, rose, and lavender in it which help with dry, sensitive skin. I like to switch from using my coalface bar and dark angels face cleanser; using charcoal too much can dry out your skin, especially in warmer weather. This leaves my face nice and smooth, kind of like a matte finish.
8. Five o'Clock Whistle Shaving Smoothie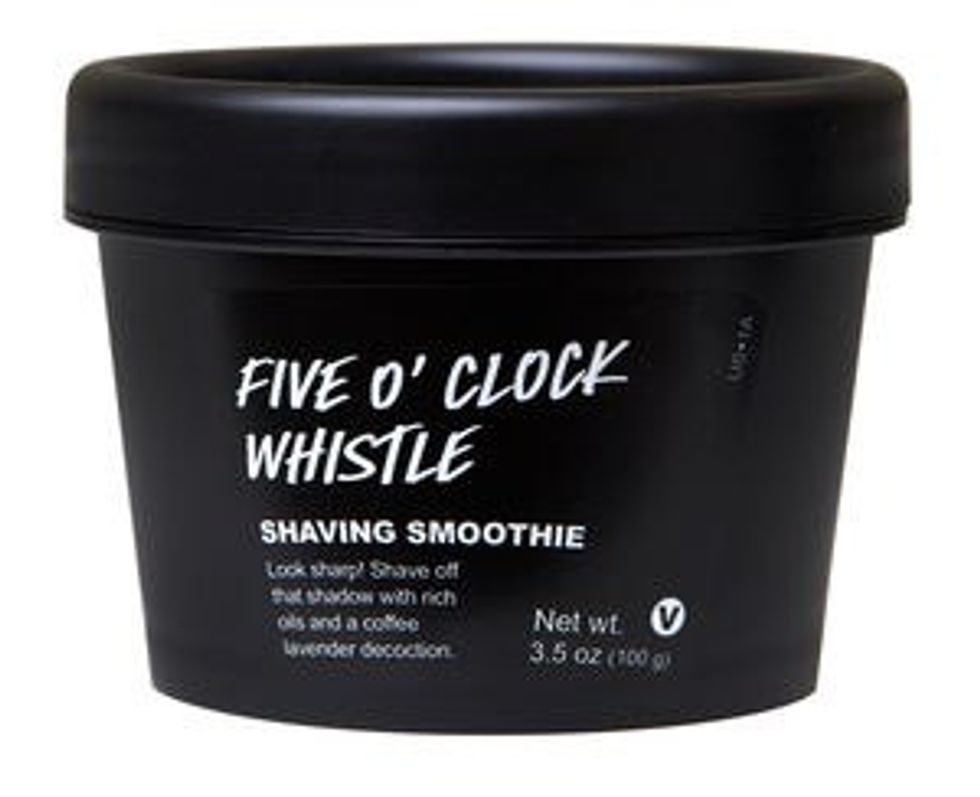 This is definitely my favorite shaving cream. It really helps prevent razor burn and leaves your skin moisturized afterwards. The scent is fantastic too; you can't go wrong with lavender products!
9. Coalface Face Cleanser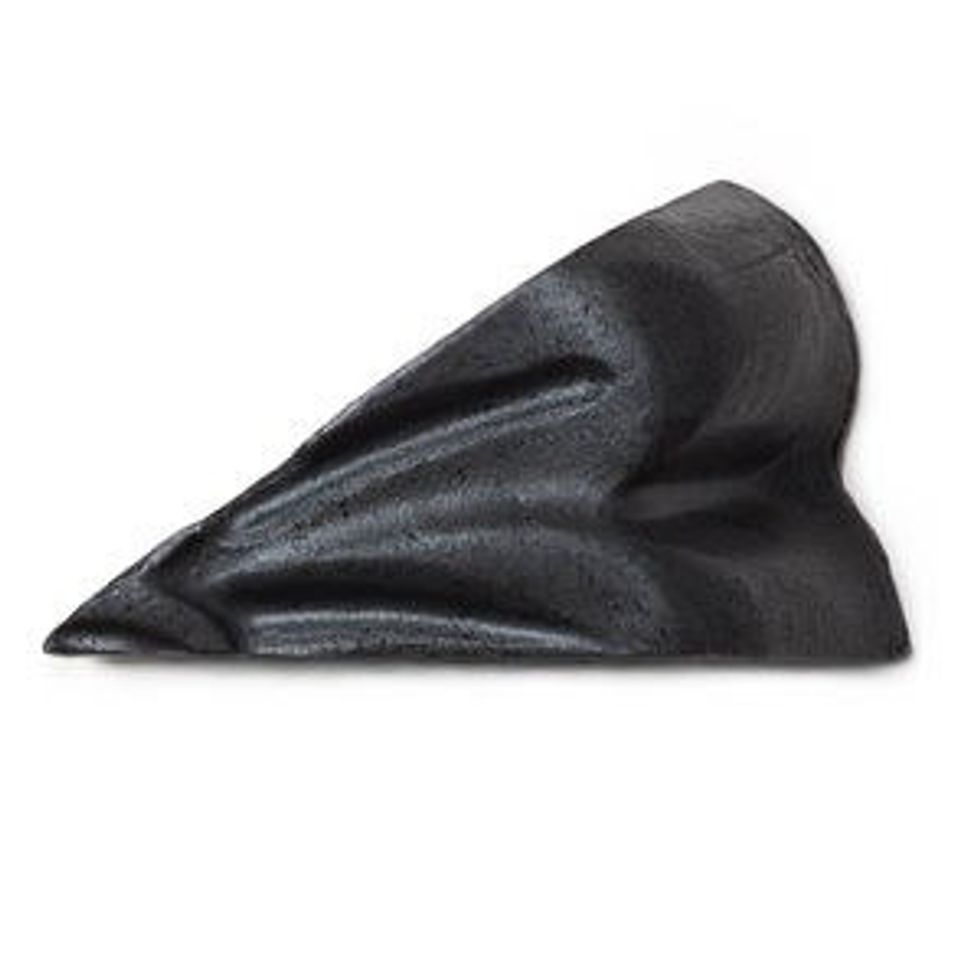 This is my other face cleanser that I use and it really helps keep the oiliness at bay. Like I mentioned above, I like to switch off from using this because it can dry up my skin. Sometimes I don't even need to put on the tea tree toner water on after using this.
10. Karma Kream Hand and Body Lotion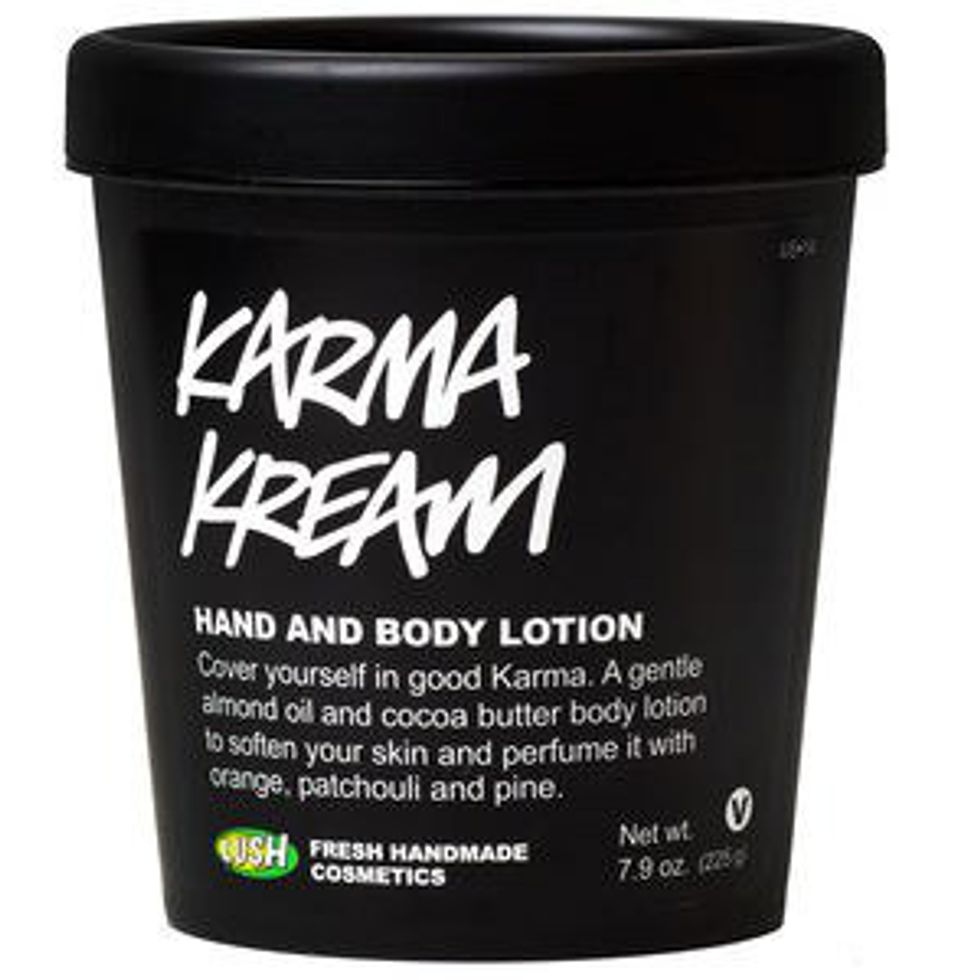 Lush has a lot of lotions, but this one is by far the best smelling. The patchouli scent lasts all day, which is a big plus for me. Plus, these last a while; you don't need that much to apply onto your body.
11. Pink Peppermint Foot Cream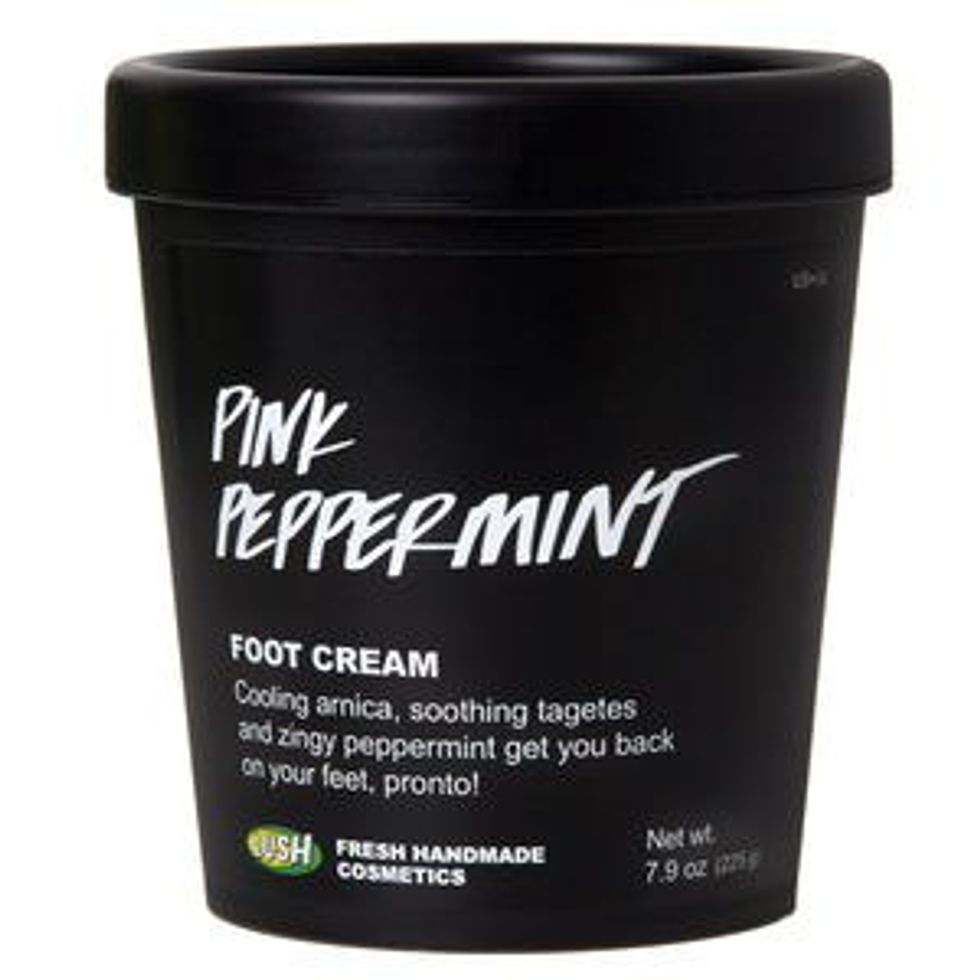 I remember using this after doing a big shift during Black Friday. My feet were killing me, and after massaging this into my feet, the pain went away. I didn't expect that at all! I was so surprised, and I continue to use it whenever my feet ache. Definitely a must try if you work on your feet all day.
12. Dark Angels Face and Body Cleanser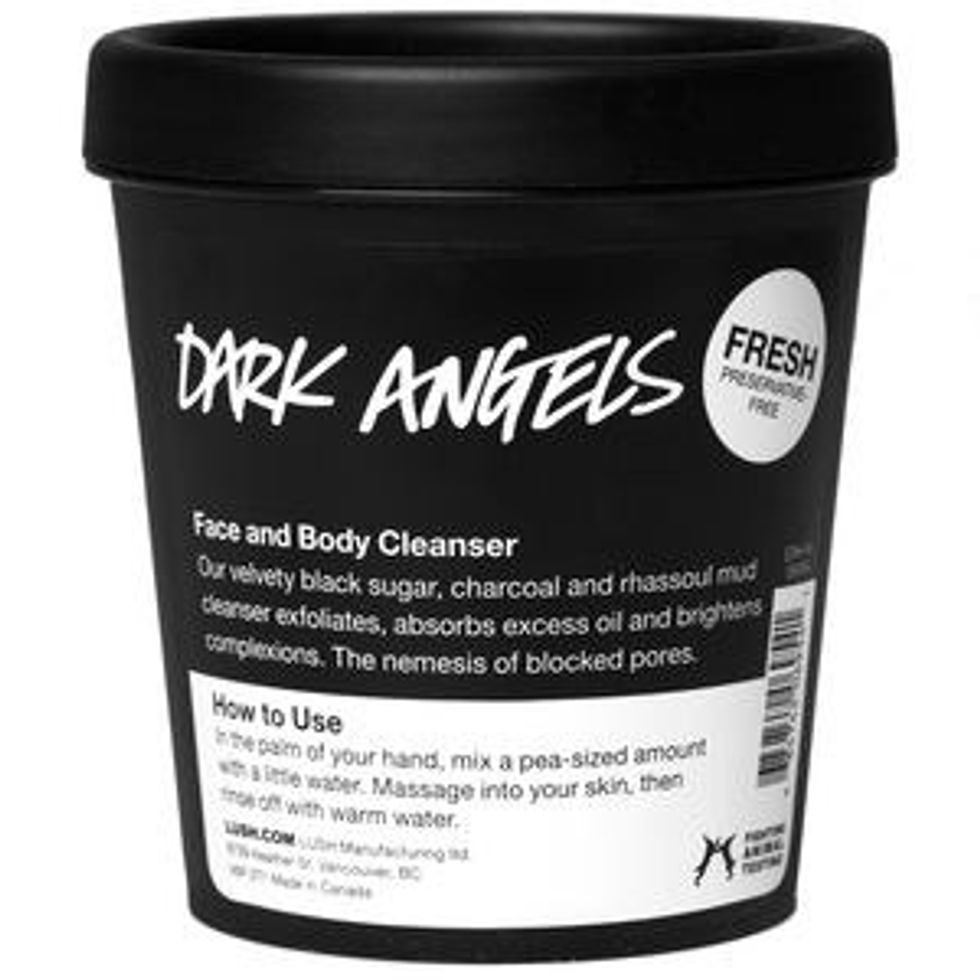 Despite this having charcoal in it, it doesn't dry out my face as much as the coalface bar does. It lasts you a while, too, because you don't need that much to create a paste. It's also a body cleanser, too, so you can use it everywhere. I like to use it on my chest due to getting small little pimples there occasionally, but this knocks them down in their tracks. I suggest using a washcloth to wash it off, though; the color can stay on your face and I find that using the cloth can really remove the cleanser.
13. Shimmy Shimmy Massage Bar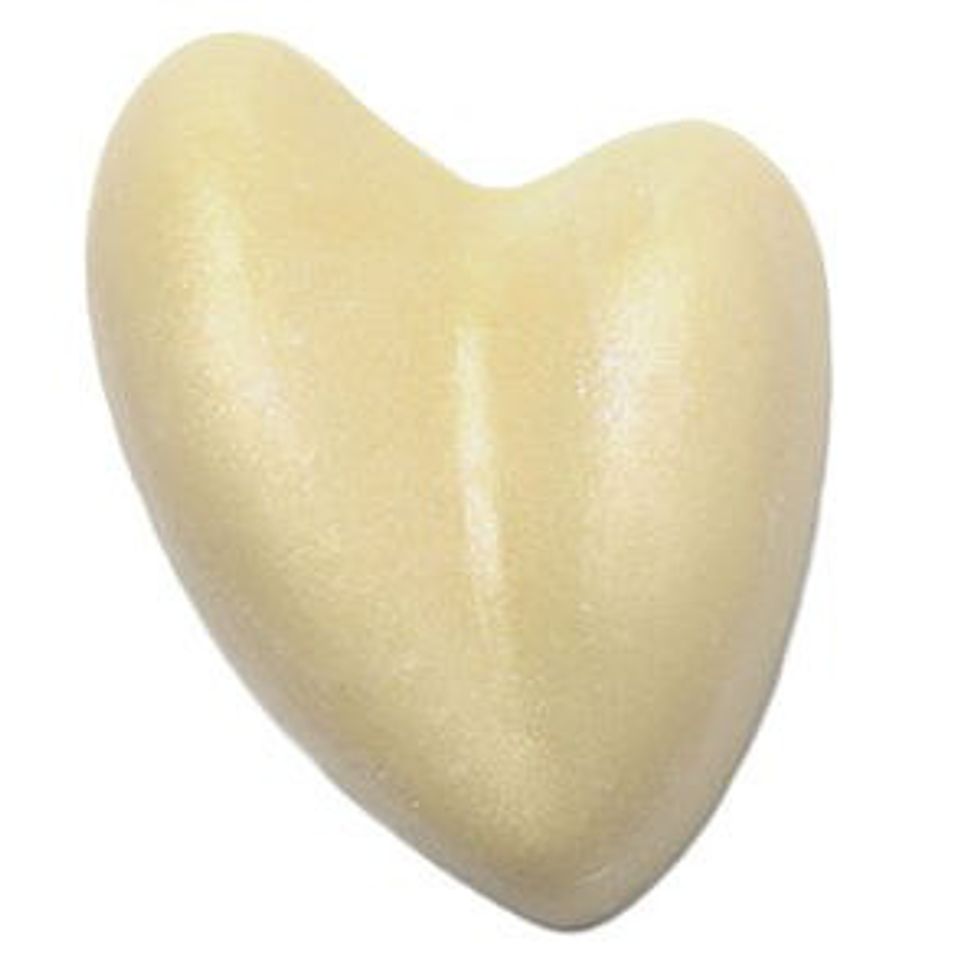 If you love massages and sparkles, definitely give this a try. Let me warn you, though, the sparkles will be everywhere. But, if you're like me, then that's not a problem. Their massage bars are great. I like using these instead of lotion because you eventually need more lotion for the massage, but these keep your body smooth for a long time so there isn't friction. You'll not only be a sparkly mess but smelling like lovely vanilla and lavender.
14. Cup o' Coffee Face Mask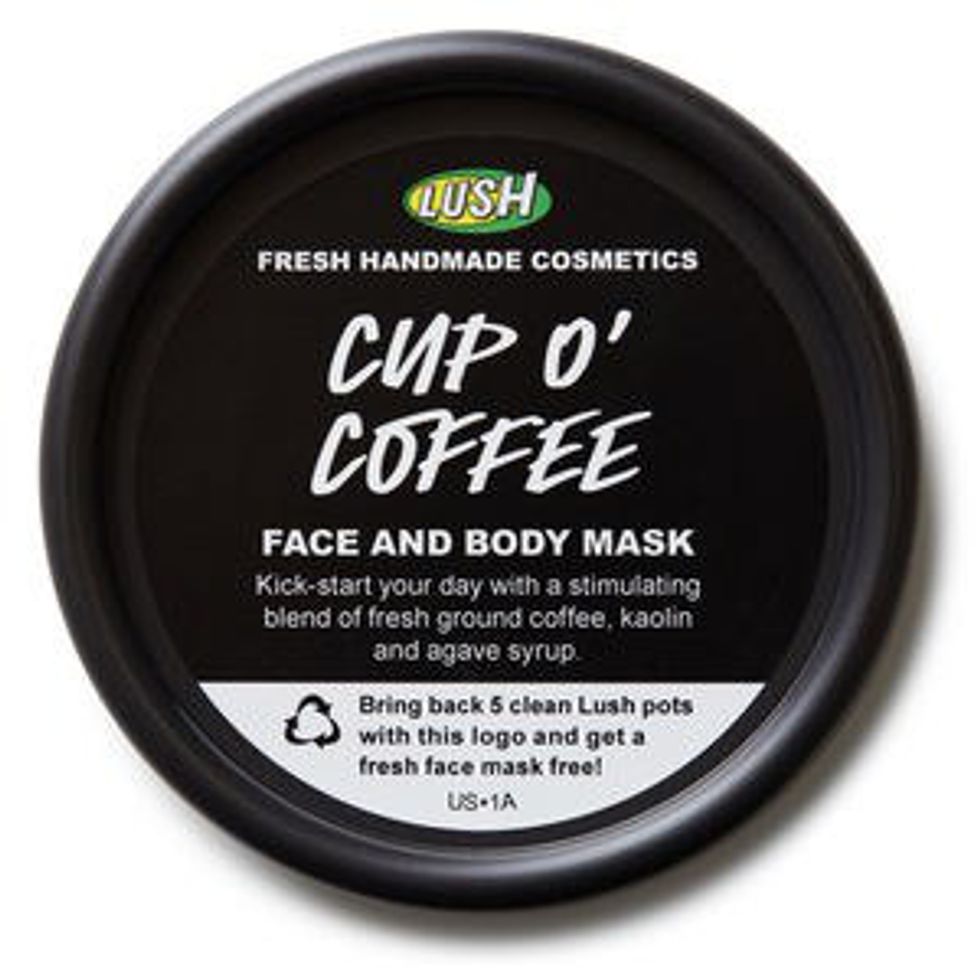 This product is also a body mask, so it's great for everywhere. I love using this when I wake up; it definitely is a boost to my mornings. It also smells pretty good! I've never been too fond of the smell of coffee in body products, but this has just the right amount. Just leave it on for about 15 minutes then wash off and feel nice and soft. It won't clog up your sink, either.
15. It's Raining Men Shower Gel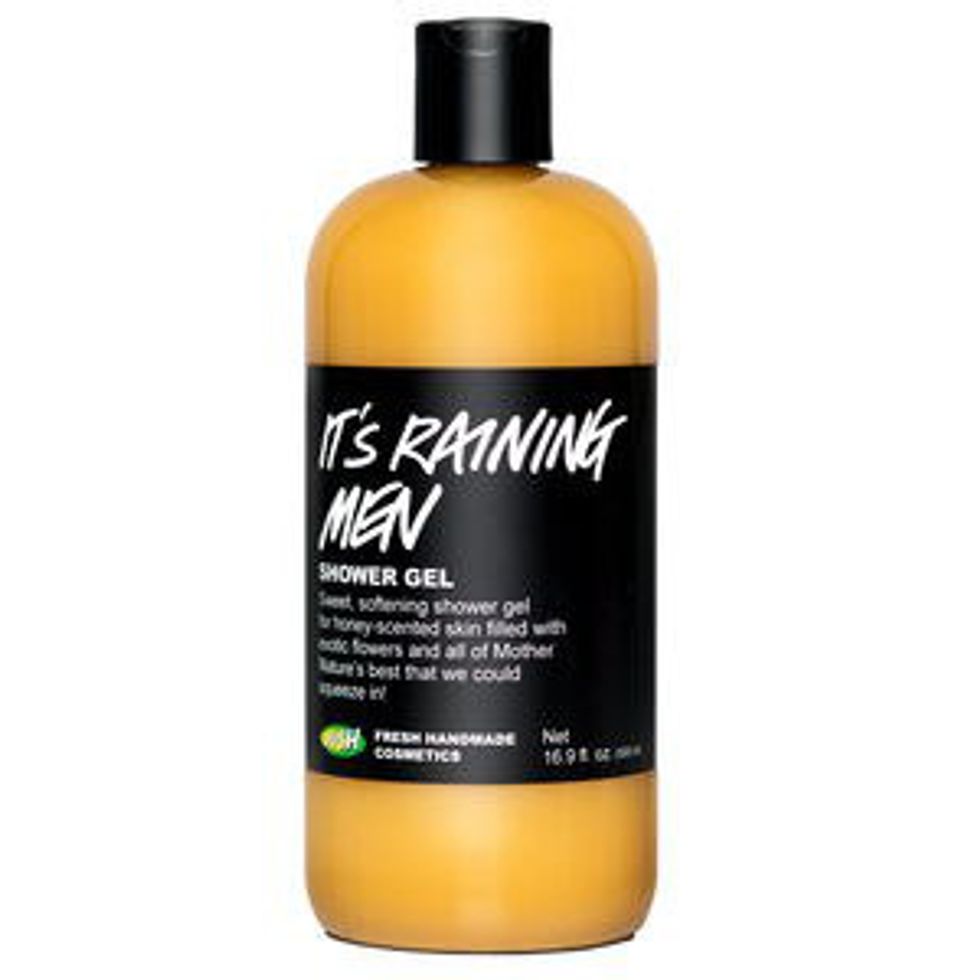 Honey scents are my favorite. This smells wonderful and lathers up beautifully. It's really good for dry skin, too; the honey is a deep moisturizer. I love using this in combination with the Honey I Washed My Hair.
16. R&B Hair Moisturizer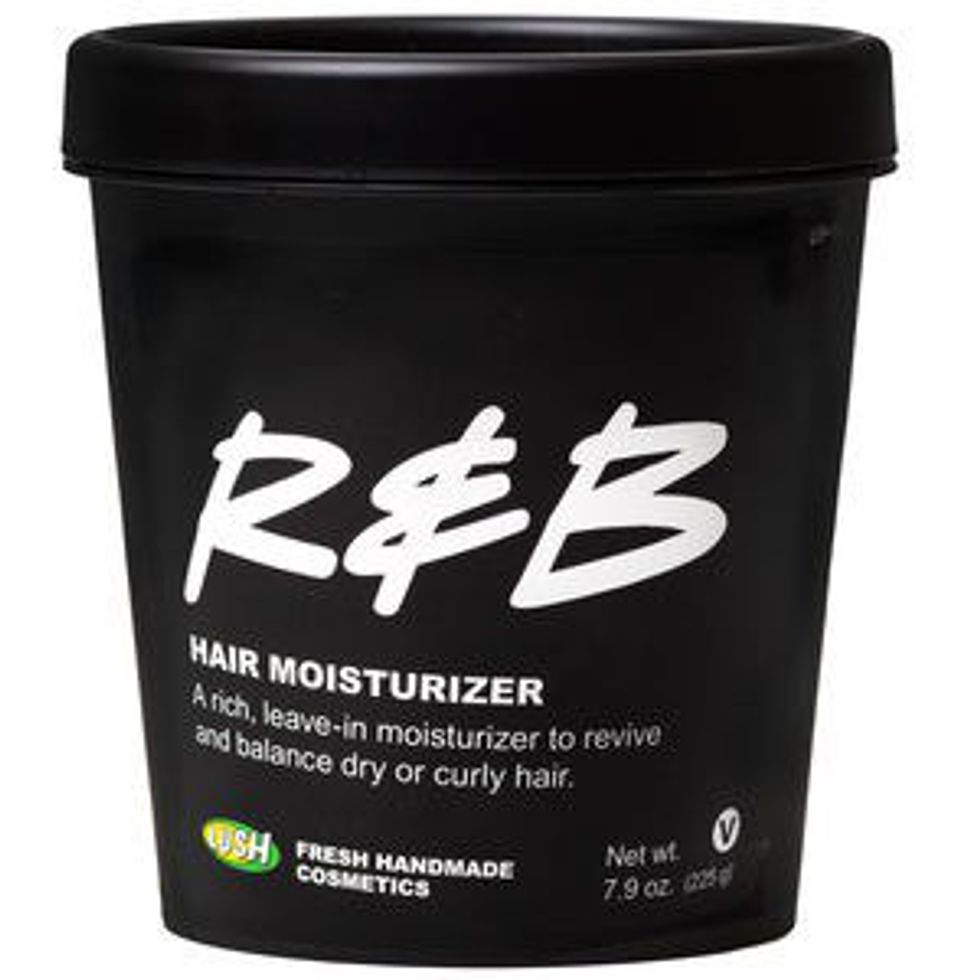 The scent of this product is so good that my mom would take some from me before she got her own. I got her obsessed with this one! You use this after you shower and put it in the tips of your hair to moisturize it. The scent lasts all day, too. It smells like a jasmine and orange blossom candle.
17. Vanishing Cream Face Moisturizer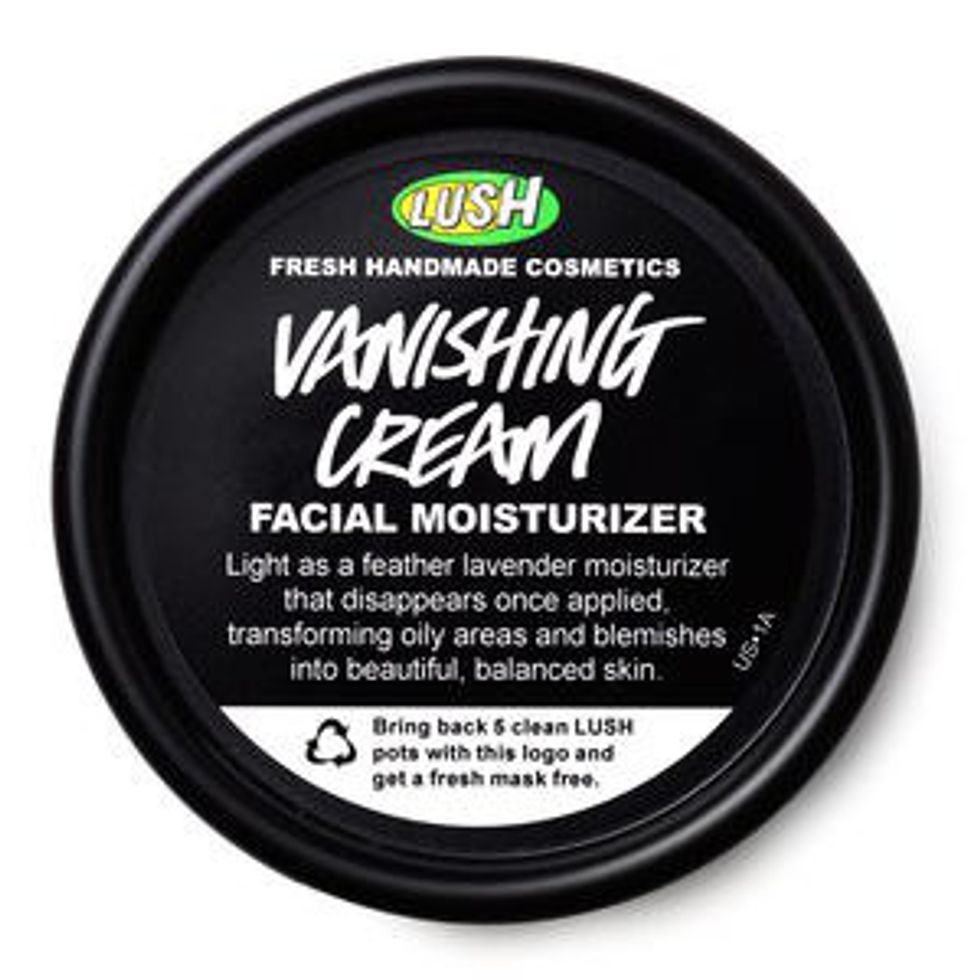 This moisturizer is really good to use before applying makeup. I use it every day and it definitely helps with my dry skin in the warmer temperatures. It also doesn't leave your face too shiny, either.
18. Every single bath bomb EVER.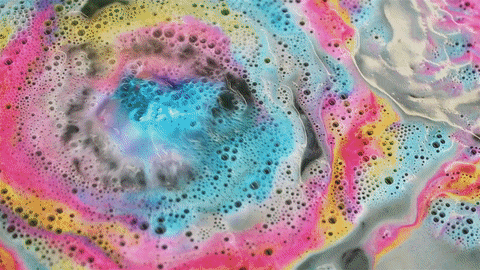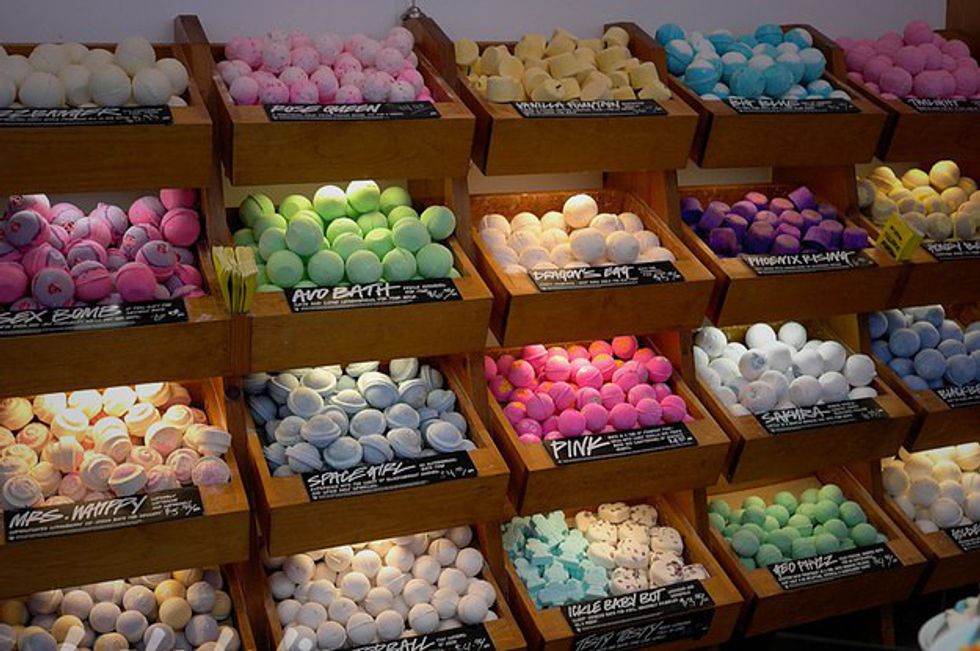 Give your body the treatment it deserves! Treat yo'self, as Aziz Ansari says in Parks and Rec. Lush products are perfect for that. Their products have saved my skin and hair! Also, remember to save all the black bottles that some of the products come in. If you collect five of them, clean them out and bring them to the store, you can get one free fresh face mask! Be sure to refrigerate them, though; the fresh masks are only supposed to last a month or so. Keep calm and Lush on!