In life it doesn't matter if you're super outgoing and enjoy being the center of attention, or if you're the quiet one, there will always come a time when you just want to be alone. Maybe you're having roommate trouble, or just went through a breakup, or got a bad grade on an assignment, there comes those days when you want to escape everyone and everything and just spend some time to think. I have a few places and activities that I like to go and do when I want to get away, and I thought I'd share them with you!
Find A Spot To Eno
In the last few years, Eno hammocks have become very popular and I was so happy when I recently got one. If you have one, go find a nice quiet spot and just sit and relax. It could be the balcony of your apartment, between two trees at the riverwalk, or you could even take it to a local park and find a secluded spot. Bring some water, snacks, and a book, and you're in for some nice, relaxing alone time.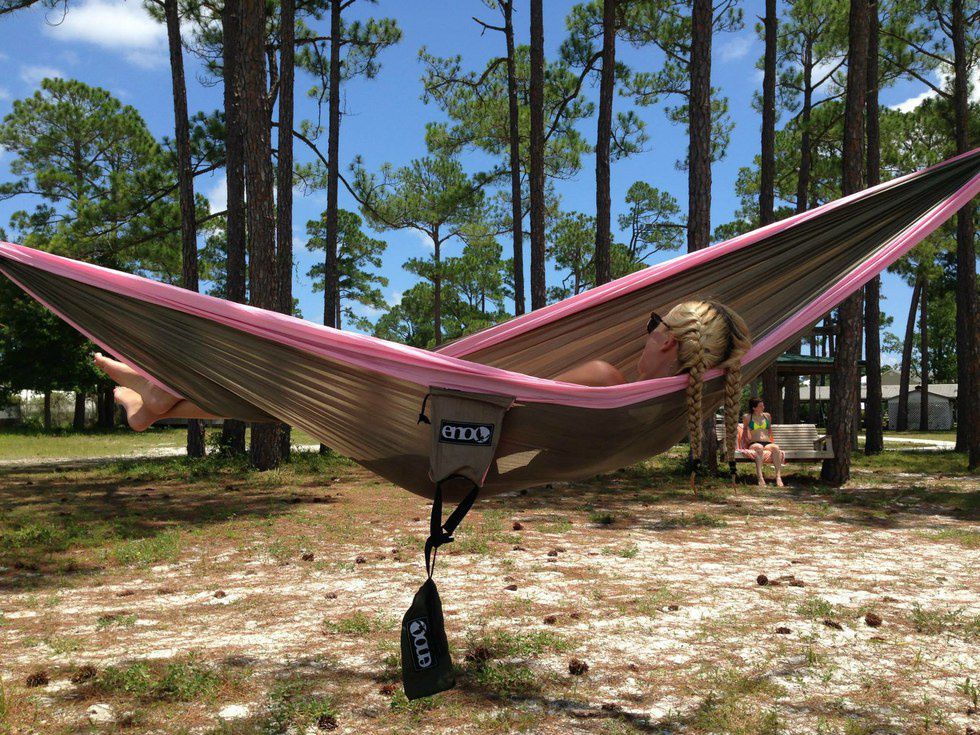 Image Credit: Daryn Sinclair
Go For A Drive
This is probably my favorite thing to do when I want to be alone, or clear my head. Get a full tank of gas, put your phone on silent and just drive. It doesn't have to be very far and you don't need a destination in mind, but if you just sit back and put on a great playlist, you'll definitely be in for a good time. I'm telling you, nothing can put you in a better mood than going 70 miles per hour down a nice country road while blasting and singing along to your favorite songs.
Go For A Walk
Another thing I like to do when I want to clear my head is to go on a nice long walk. It could just be a few laps around my neighborhood, or even around the quad, but just having that time to really think always makes me feel better. Also, it's proven that exercise is a great stress reliever so moving around is a sure fire way to release some feel-good endorphins.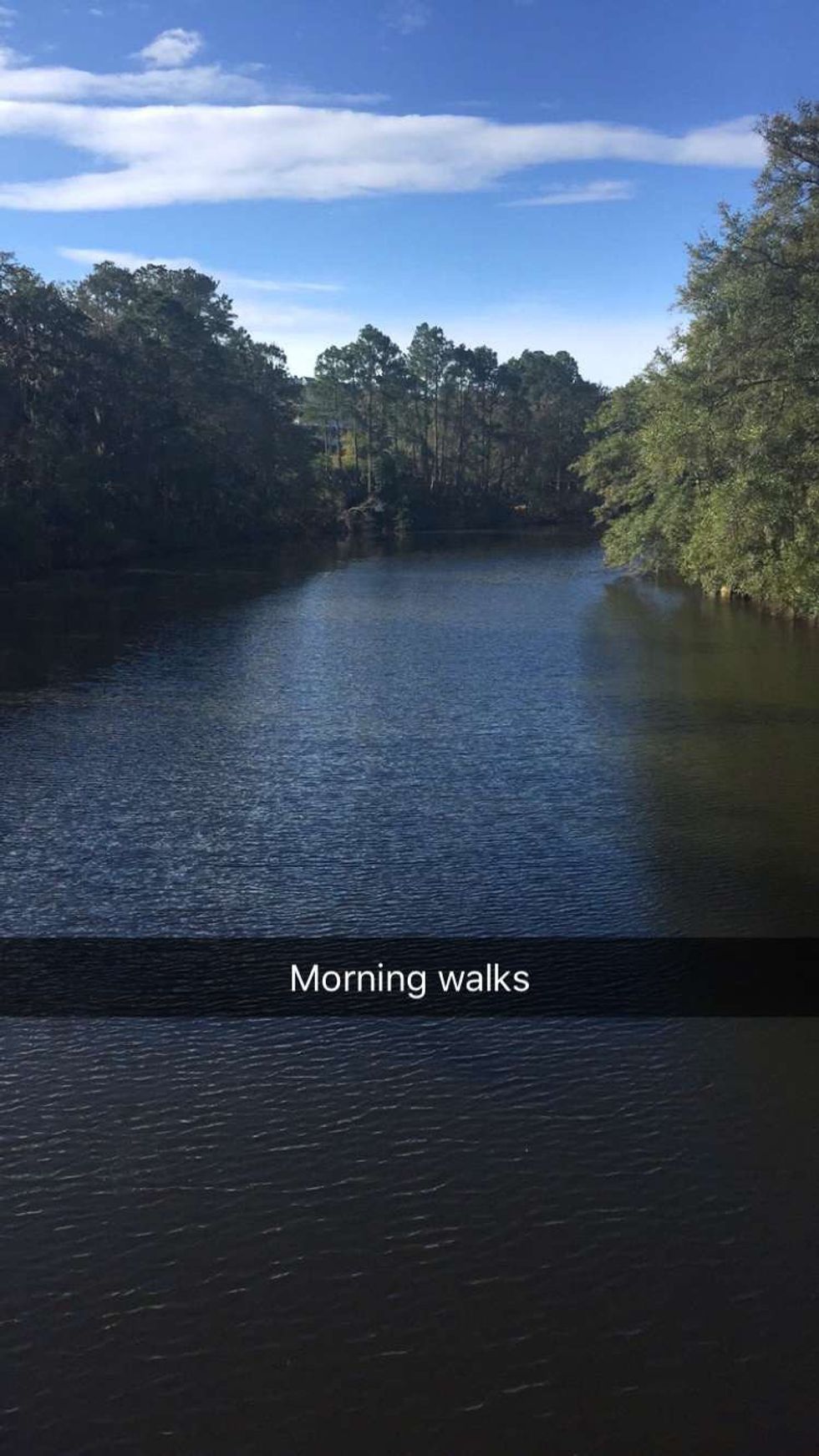 Image Credit: Emily Moessner
Go To The Bookstore
One way to escape your own thoughts is to get lost in a good book, so why not get lost in a few thousand books? Whether your closest bookstore is a Barnes and Noble or a cute little mom and pop bookshop, find one and just sit and enjoy the atmosphere. Bookstores are great because not only are they usually a good mix of quiet and ambient noise, they are also great places to go and people watch or just sit and read in peace.