Lately, it seems like I have been having a hard time finding the little moments that bring joy to the everyday life we live. I've been feeling like I'm searching for big things and looking into the future to find happiness instead of just opening my eyes and living in the moment, so today I decided to take a picture of all the little things that made me smile.
1. Pretty flowers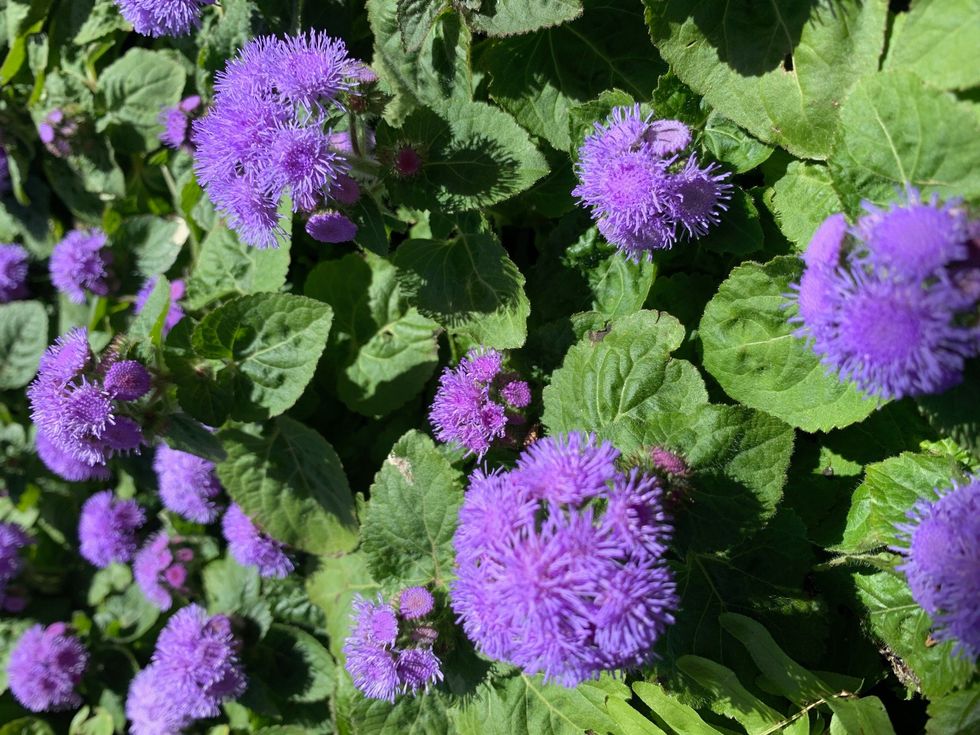 Megan Carmen
On my way back from my first class, I saw the cutest little purple flowers! They reminded me of the ones I saw in Home Depot a few days ago, and I smiled at the thought of having a really nicely landscaped house one day.
2. A gorgeous day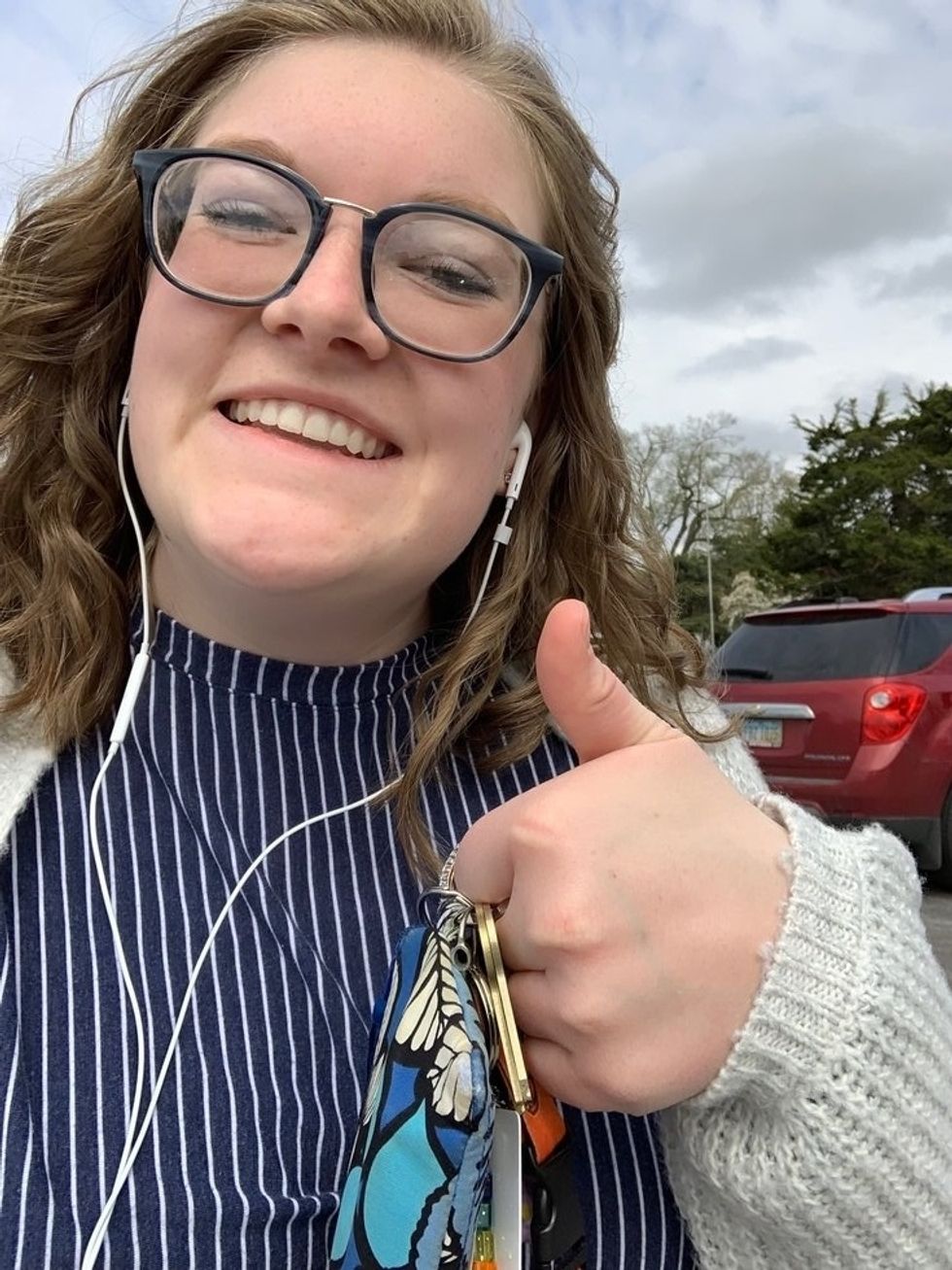 Megan Carmen
It was about 50 degrees today, and that is my prime weather. So on my way to my car I was basking in the cool breeze of this beautiful day.
3. A full tank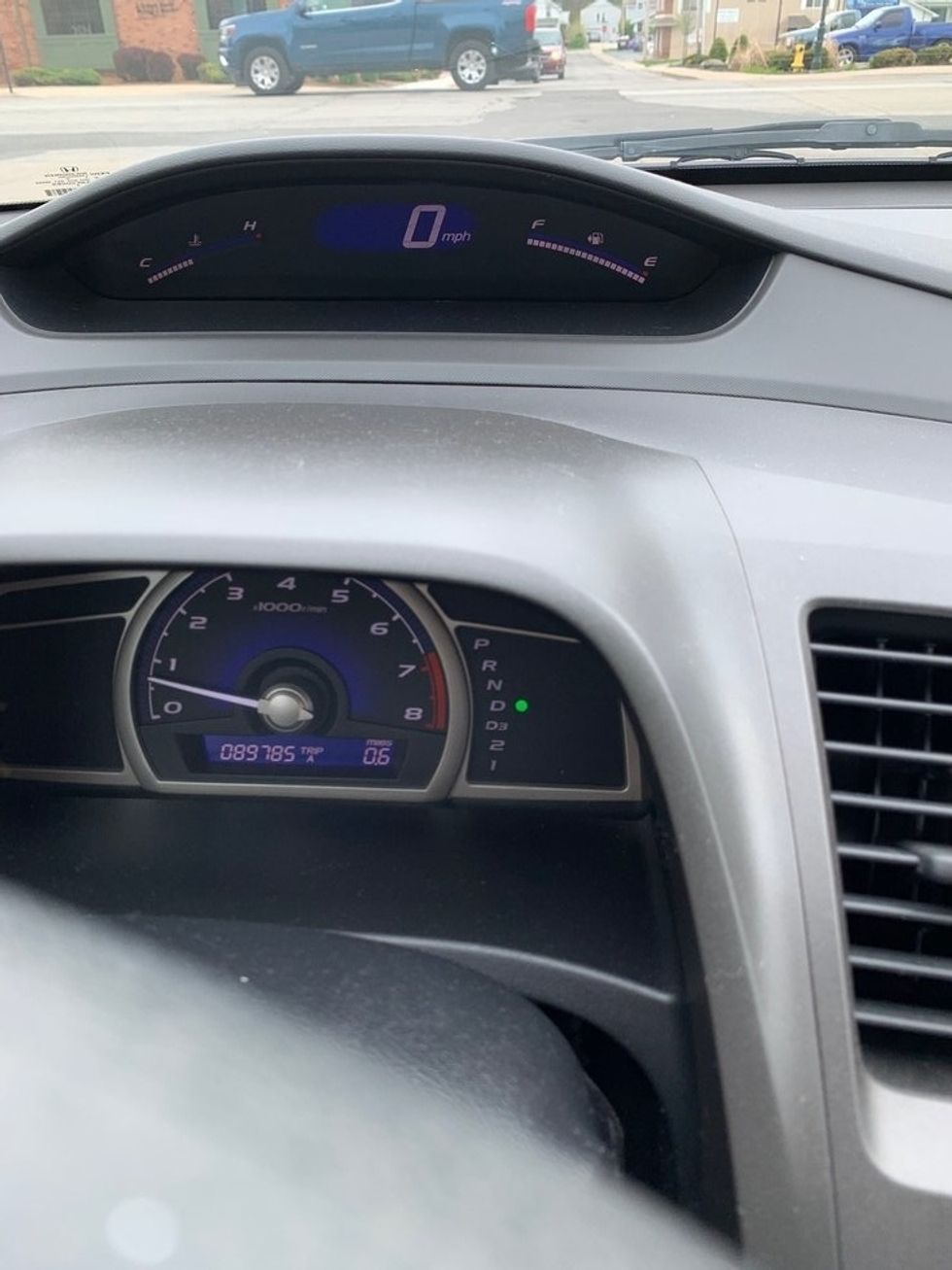 Megan Carmen
On my way to get my allergy shots, I stopped for gas. It may be a little thing, but the smell of gas is one that I love. It's also just so nice to turn the key and see a full tank of gas in your car.
4. A good health day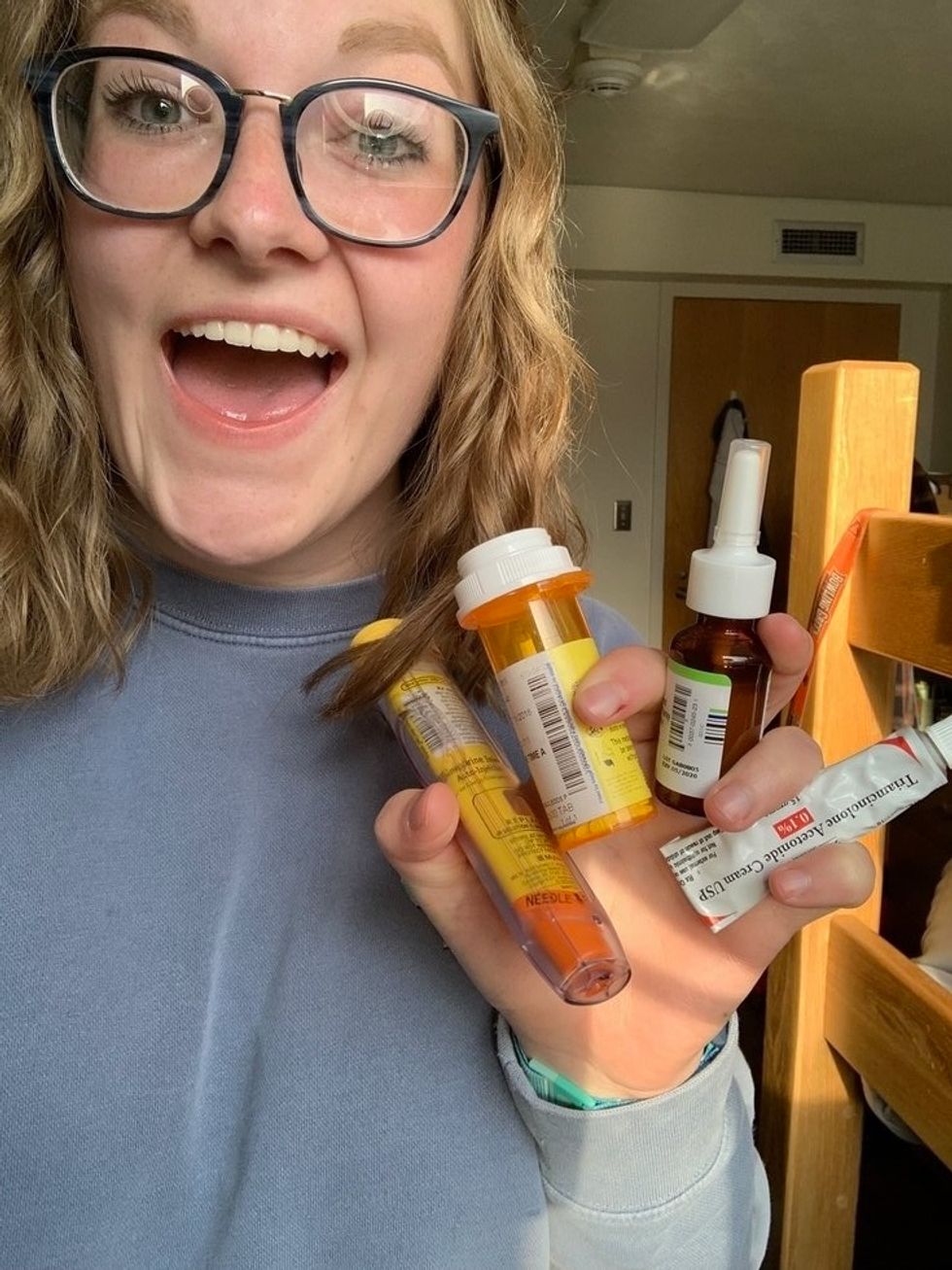 Megan Carmen
I get allergy shots every week, and normally I have an issue of some kind. Be it a small bump or an itchy arm or something more serious, it always seems to be something. Today, however, there was no reaction at all! So here's a picture of all my allergy medications to celebrate because I'm too much of a wimp to take a picture in a crowded doctor's office.
5. A good boy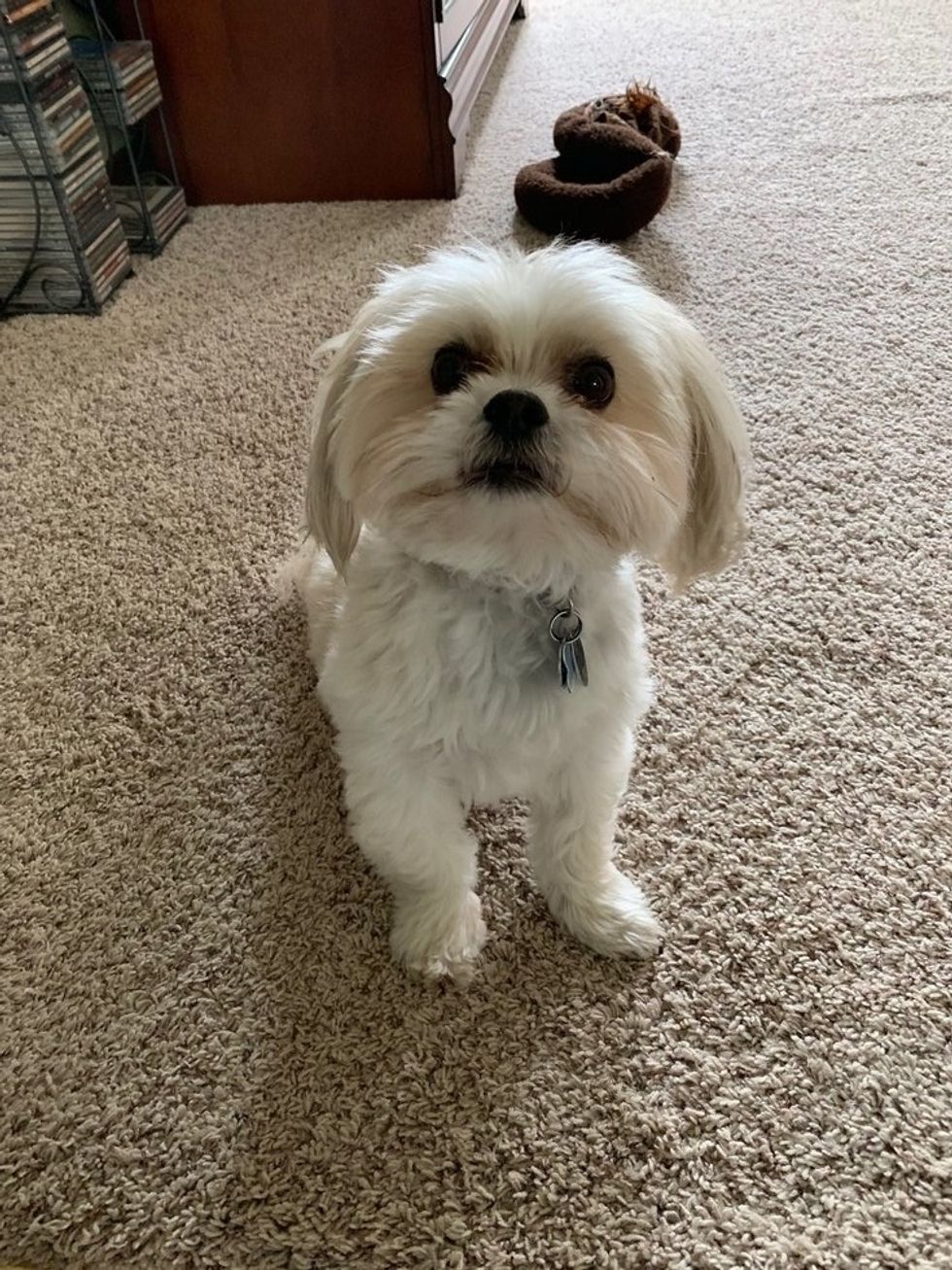 Megan Carmen
I always take a minute to stop by and see my dog after I get my allergy shots, but today Charlie was exceptionally cute. You're welcome for this adorable picture.
6. More pretty flowers!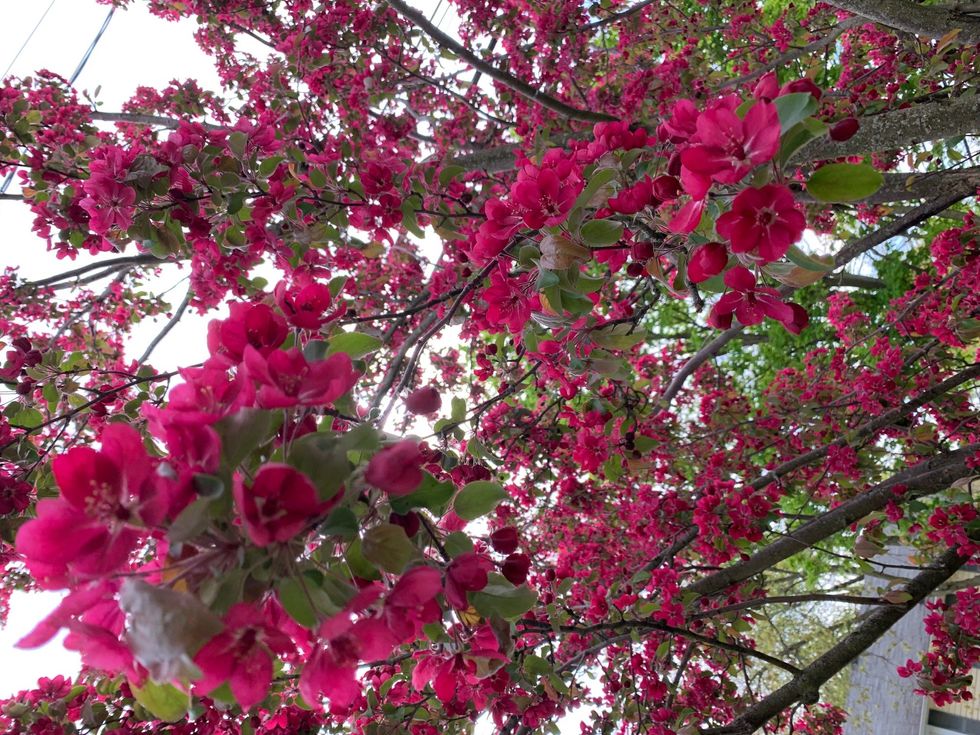 Megan Carmen
On the walk back from my parked car, I saw the prettiest tree in bloom! I just really love nature, can you tell? It made me smile and think about how lucky we are to be on such a beautiful planet.
7. New music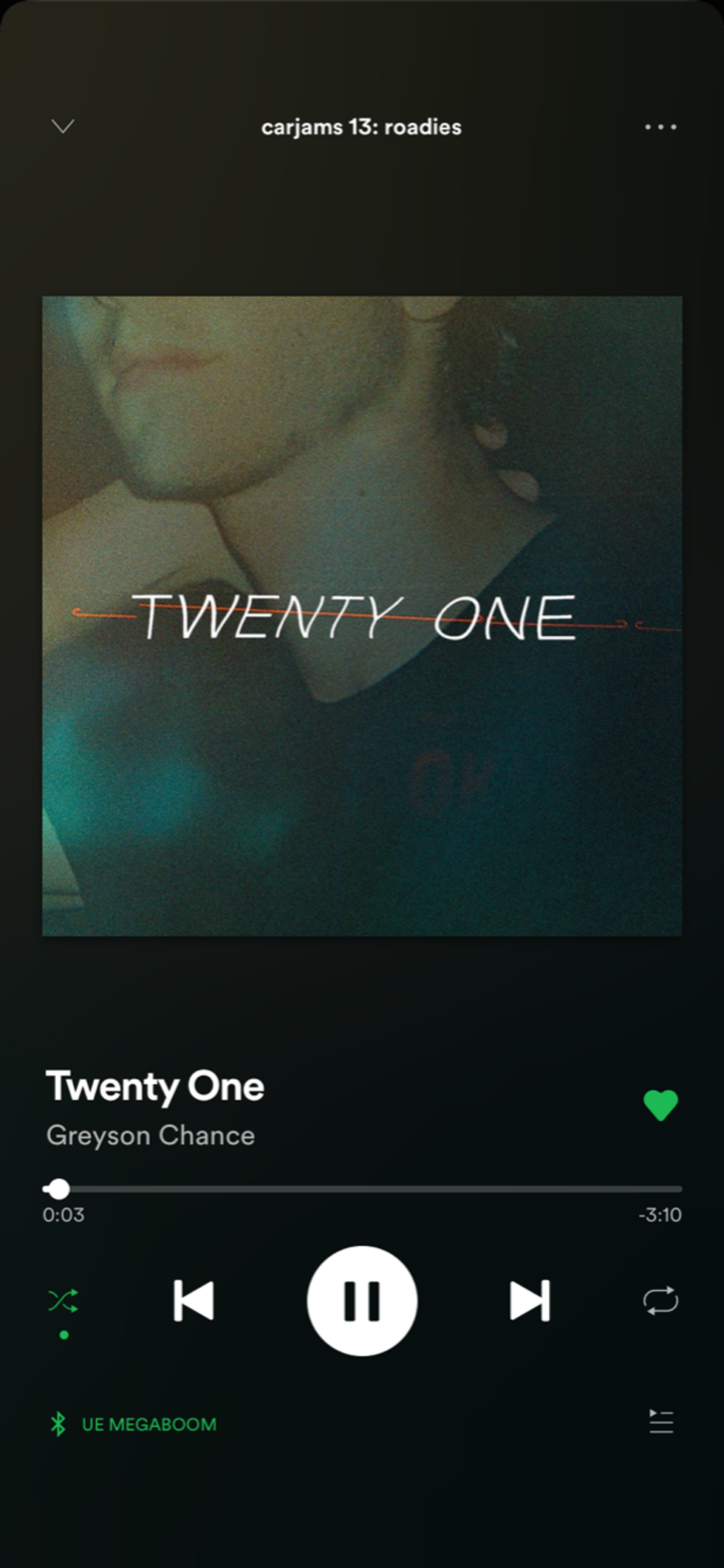 Megan Carmen
A few weeks ago, I found out that Greyson Chance, that one kid form Disney Channel a million years ago, is still making music and it is actually good. This song came on today and I laughed at the thought of Greyson Chance just being out here making bops... who knew.
8. Carol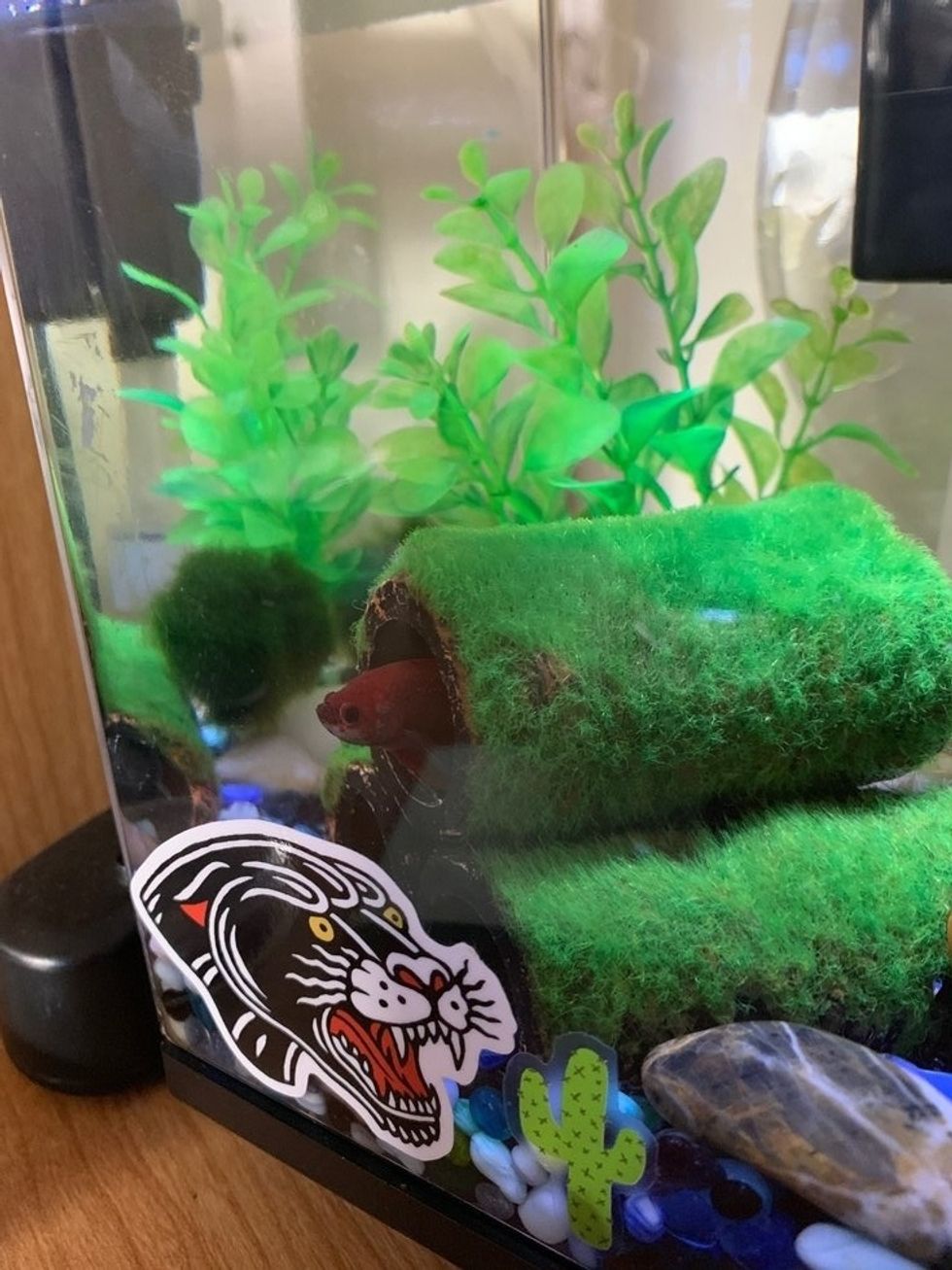 Megan Carmen
I may be biased, but I think I have the cutest fish in the whole wide world. Her name is Carol, and she loves to sit in her tube. It is so wholesome and every time I see her chilling I can't help but get giddy.
9. Good body day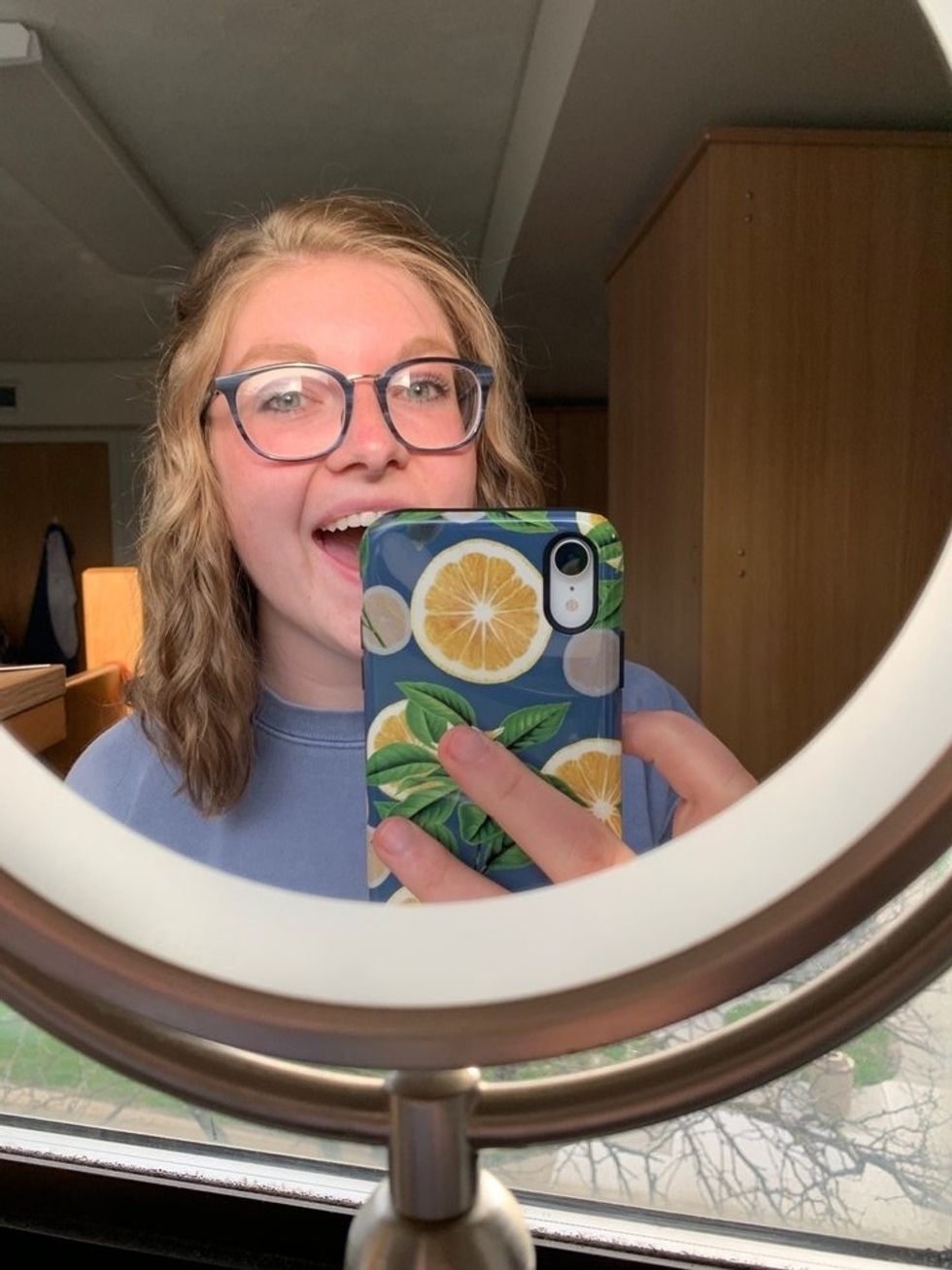 Megan Carmen
There are some days where you look in the mirror and just really feel yourself. Today happened to be one of those days. They have been few and far between recently, and so I took this day and the pleasing image I saw in the mirror and ran with the joy it brought me.
10. Roomies!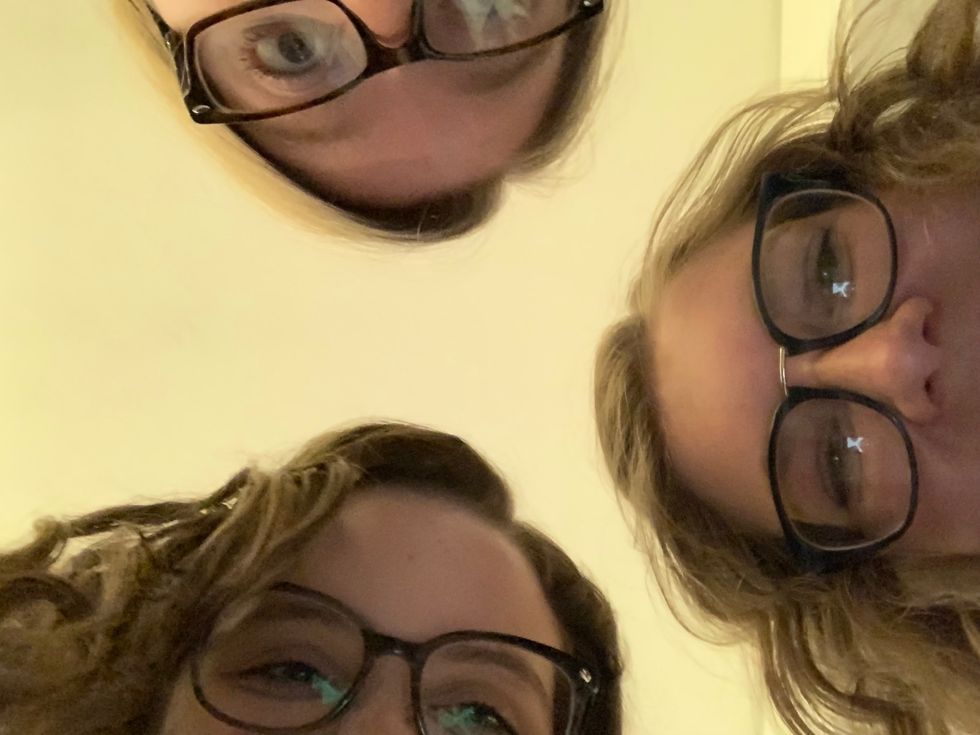 Megan Carmen
My roommates are amazing people. Hands down some of the coolest people in my life, and I often take that for granted. They bring me a lot of happy moments and I wouldn't have gotten through this year without them by my side, so I forced them to take this picture with me.
11. More of a perfect day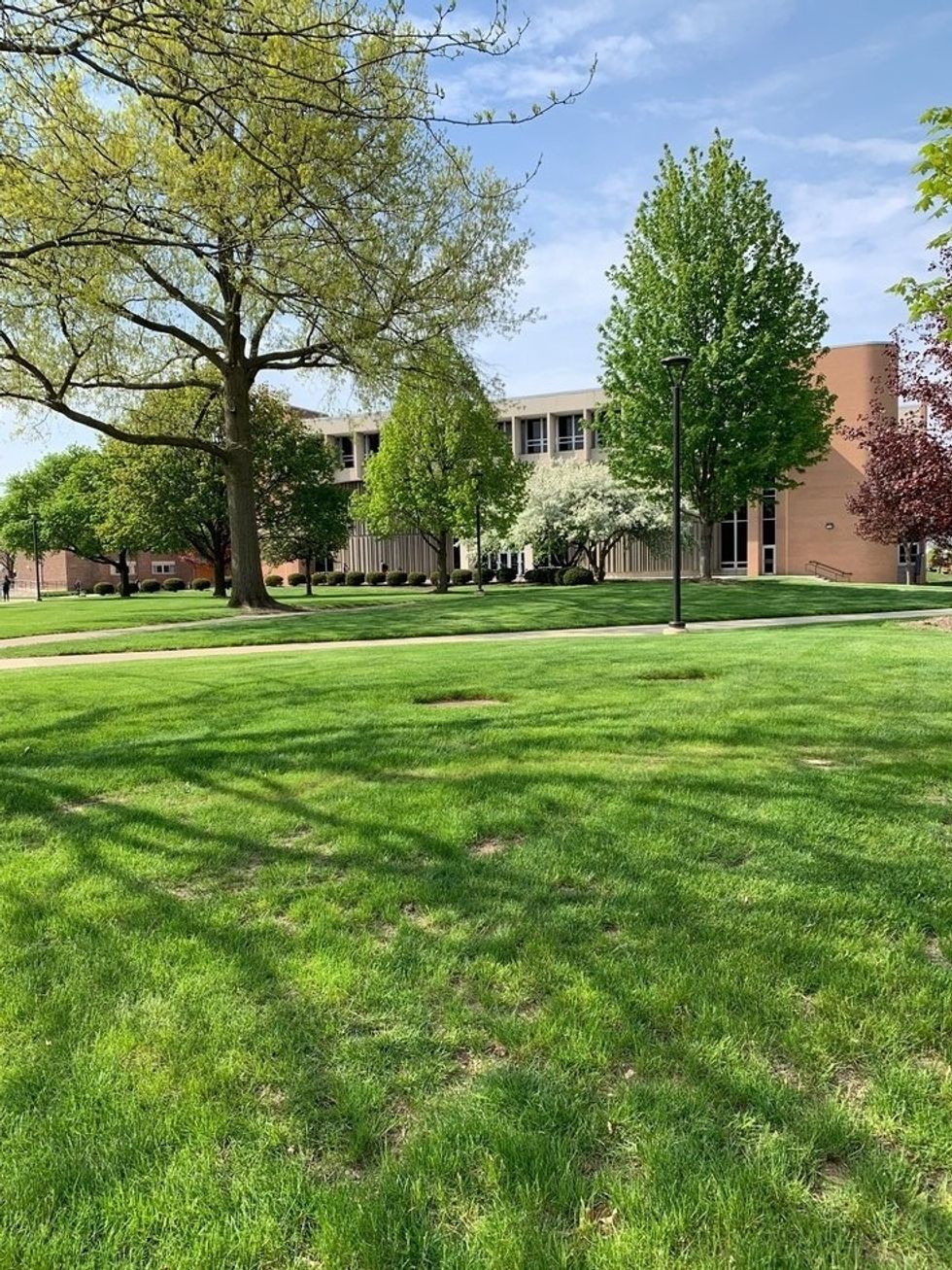 Megan Carmen
I really really love nature, so here's another picture of some pretty trees that made me smile today. Joy is in the little moments, peeps.
12. Donuts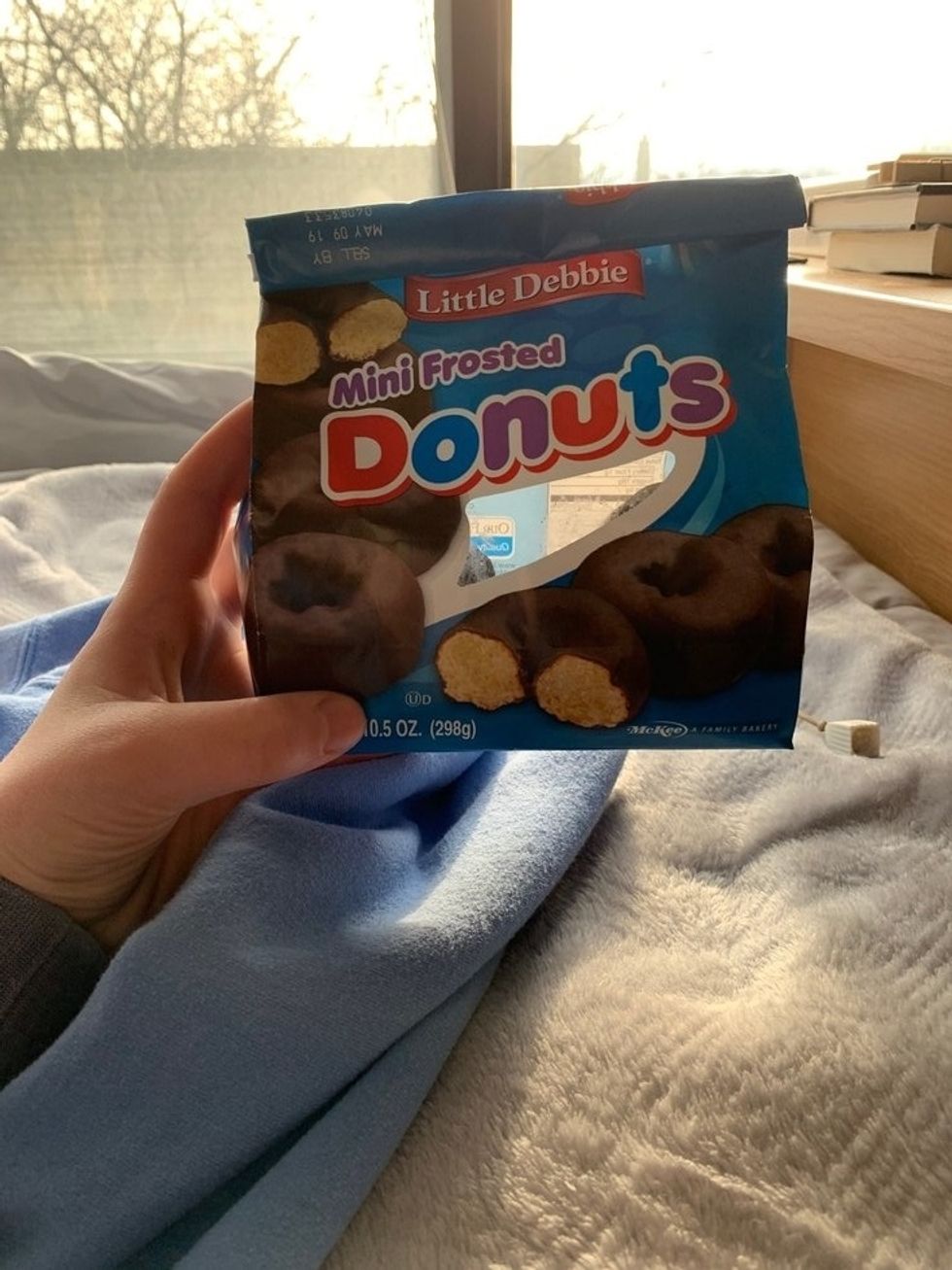 Megan Carmen
I was craving something sugary today, and these donuts really hit the spot. Normally I would go for the classic Ben and Jerry's or a chocolate chip cookie, but these cheap cake bites really did if for me today. God bless the joys of a sweet tooth.
13. Being me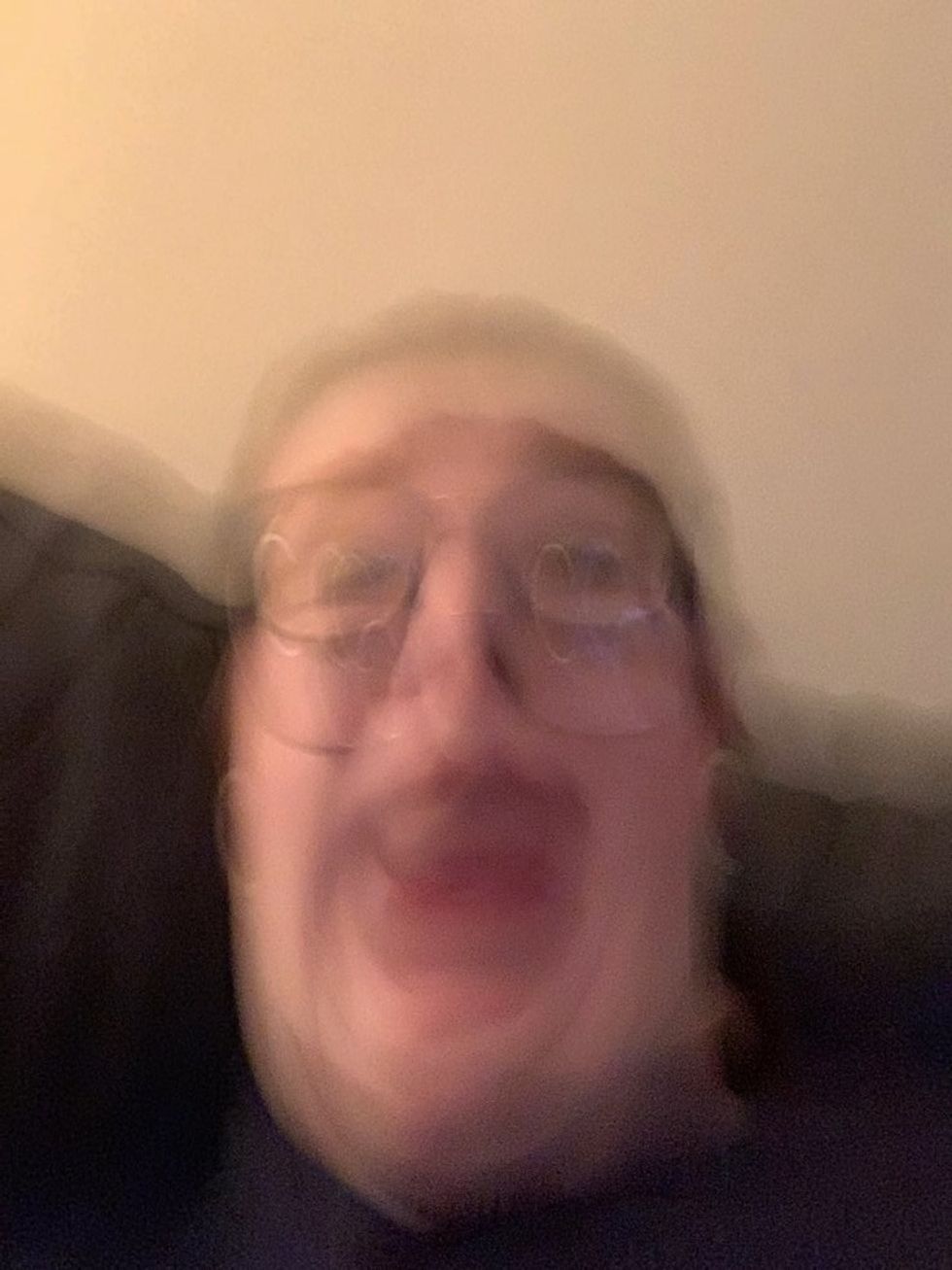 Megan Carmen
Sometimes I think we all take for granted how amazing we all are, and how cool it is to just be ourselves. I know for me, it can be really hard to think that way. But I am beautiful, and so are you! Today I took this silly picture, and it made me chuckle and think of how blessed I am to just be here and to be who I am.
So now it's your turn! Go out today and take a picture of all the little things that make you happy. Take the time to reflect on how incredible it is to be here, and to be present in each moment in the fast-paced life we live. There is so much to be happy about in our world, so get out there and get smiling!