As 2018 comes to a close and I'm looking through all of the memories I've made this year, I can't help but be reminded of the joy that this year brought. It wasn't always perfect, and there were hard times too. But for the most part, this has been one of the best years of my life and I want to share that with those around me. So, here are some of the best pictures that reflect all of the good times this year had to offer.
1. January 
Early in spring semester we had a snow storm that gave us a much-appreciated, four-day break from classes.
2. February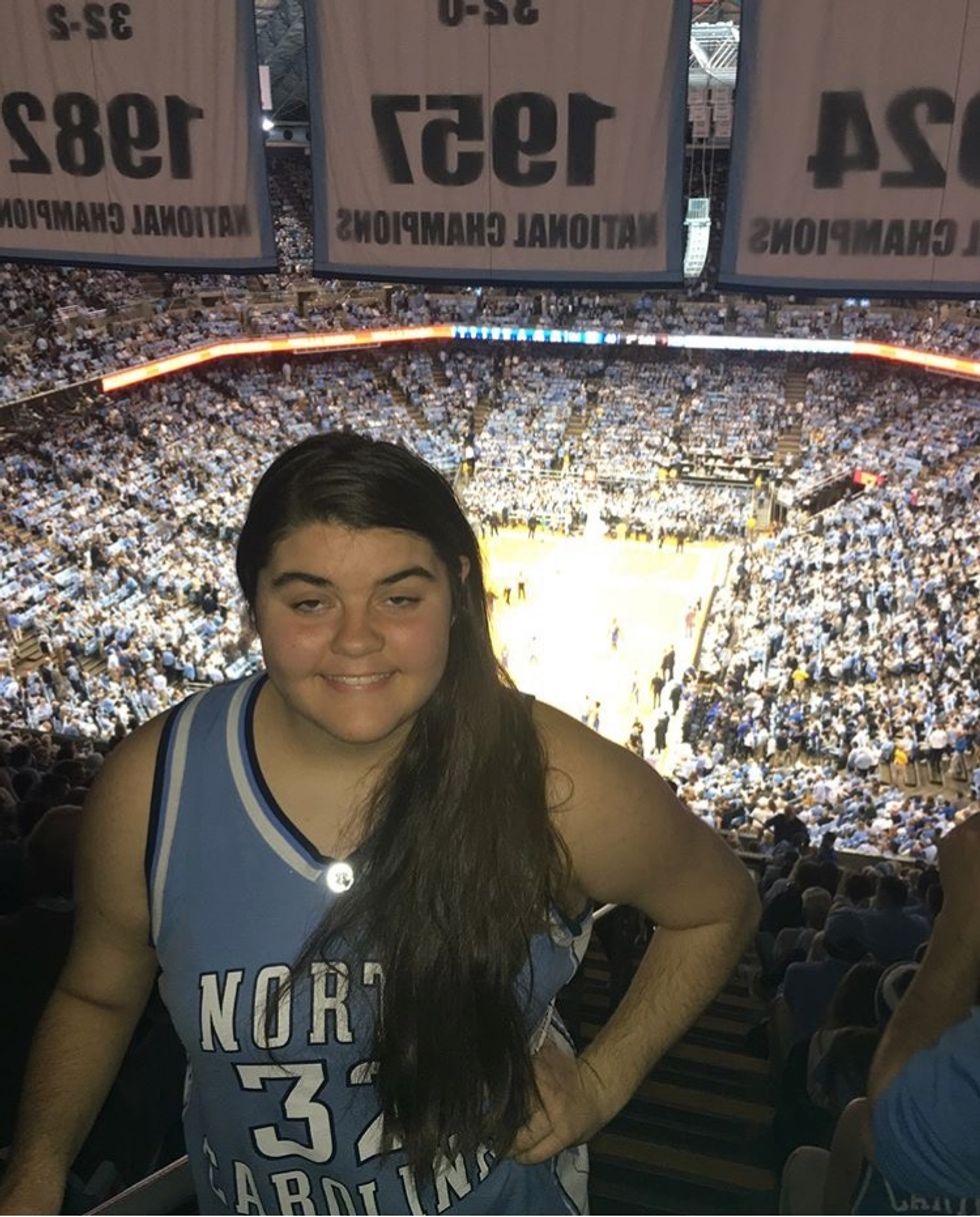 A dream came true on February 8, 2018 when I was able to be in the Dean Dome when UNC beat Duke.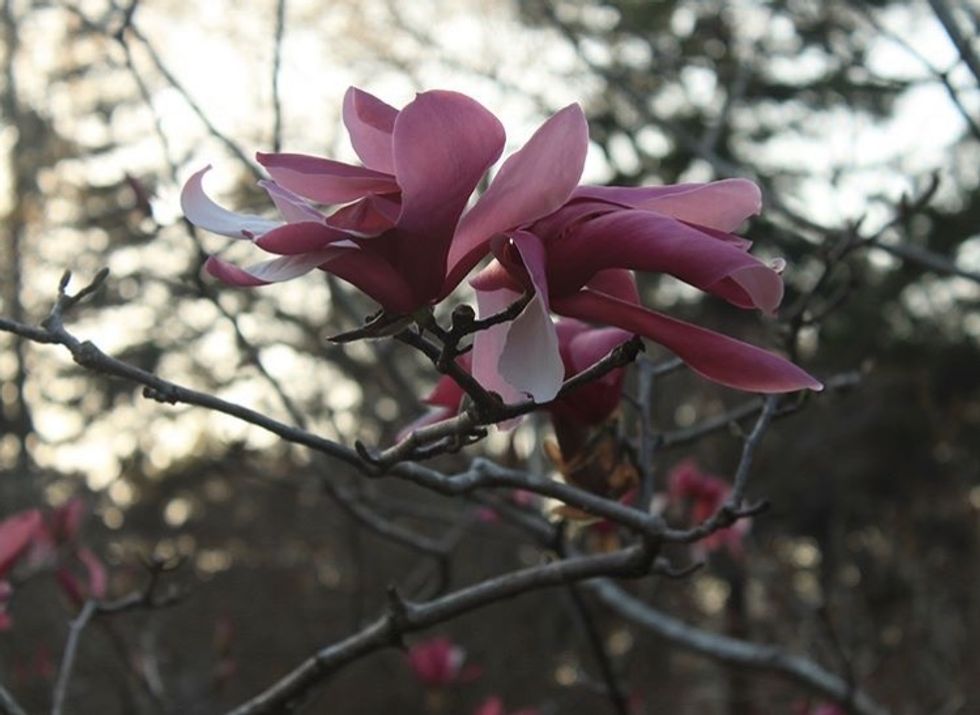 The arboretum is always a place I found solace and comfort, and it never failed to show me beauty. Even in February you could find beautiful flowers blooming all around.
3. March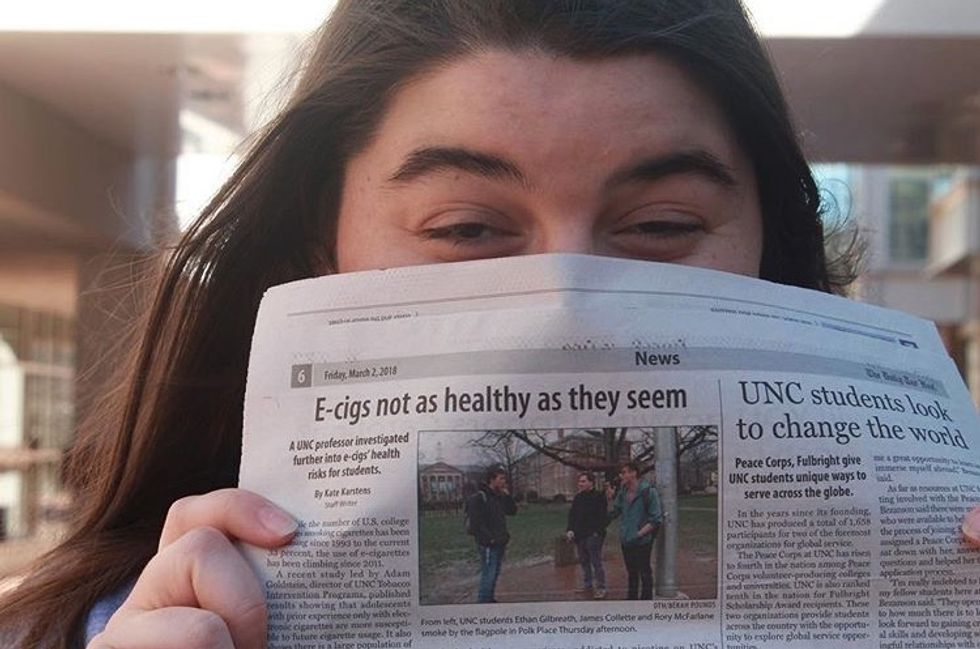 I joined the Daily Tar Heel during the spring semester and my first assignment ended up in the paper. It was a pretty incredible moment for me.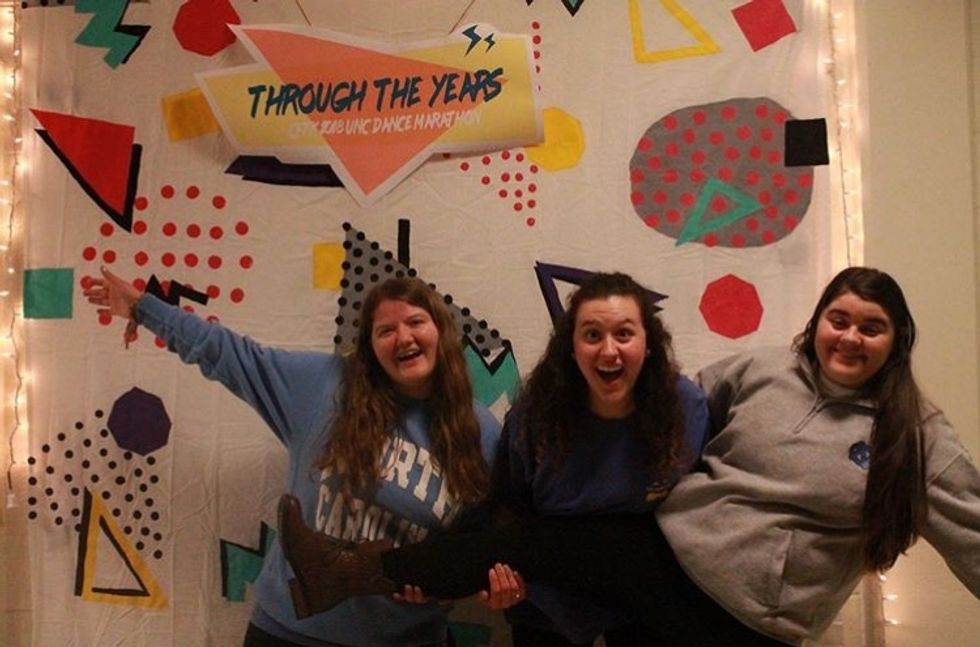 Every year UNC holds a dance marathon in order to raise money for the UNC Children's Hospital. I love being a part of it, especially when that means spending numerous hours with my friends.
4. April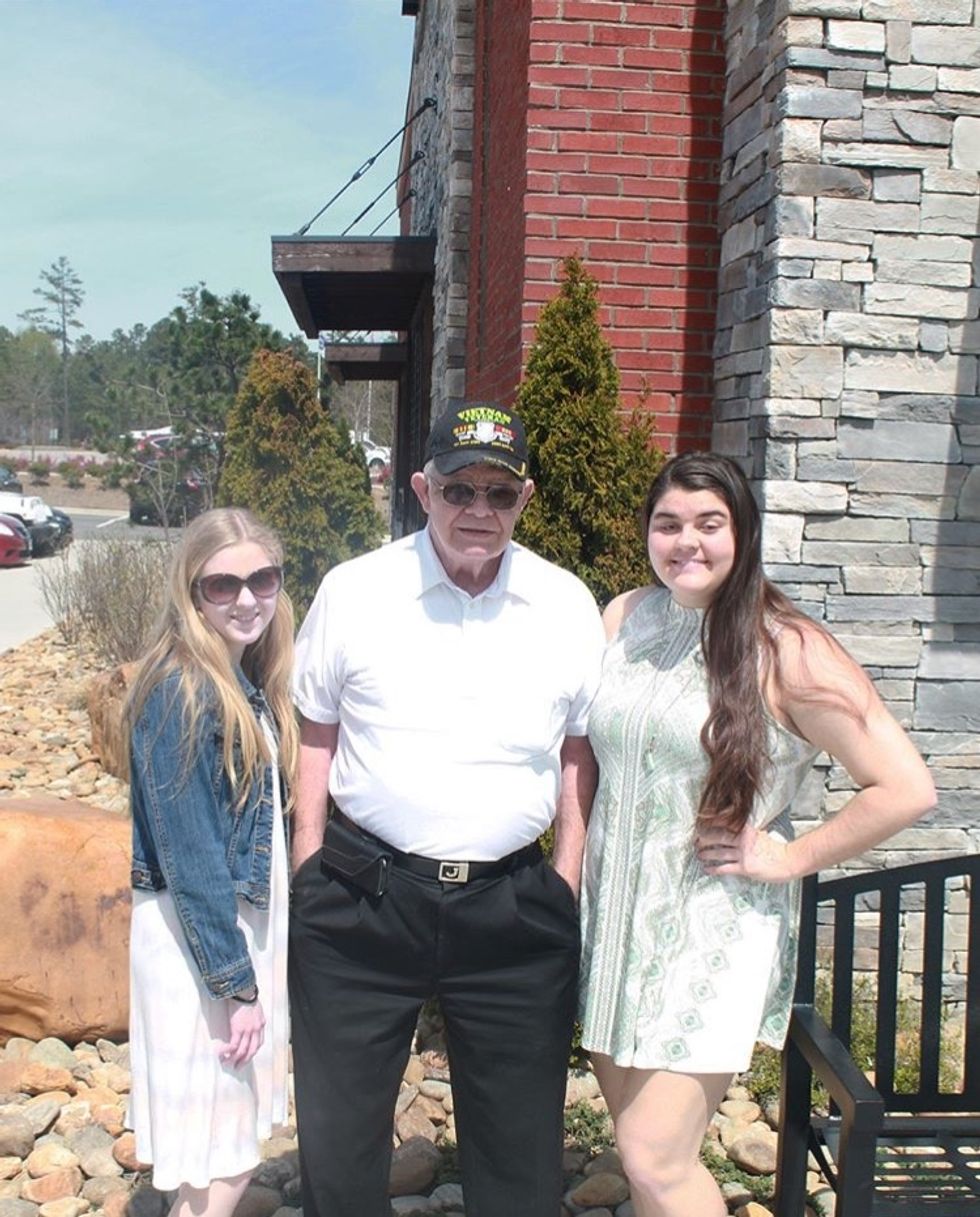 My family members are some of the most important people to me, so being able to celebrate Easter at home is always a blessing.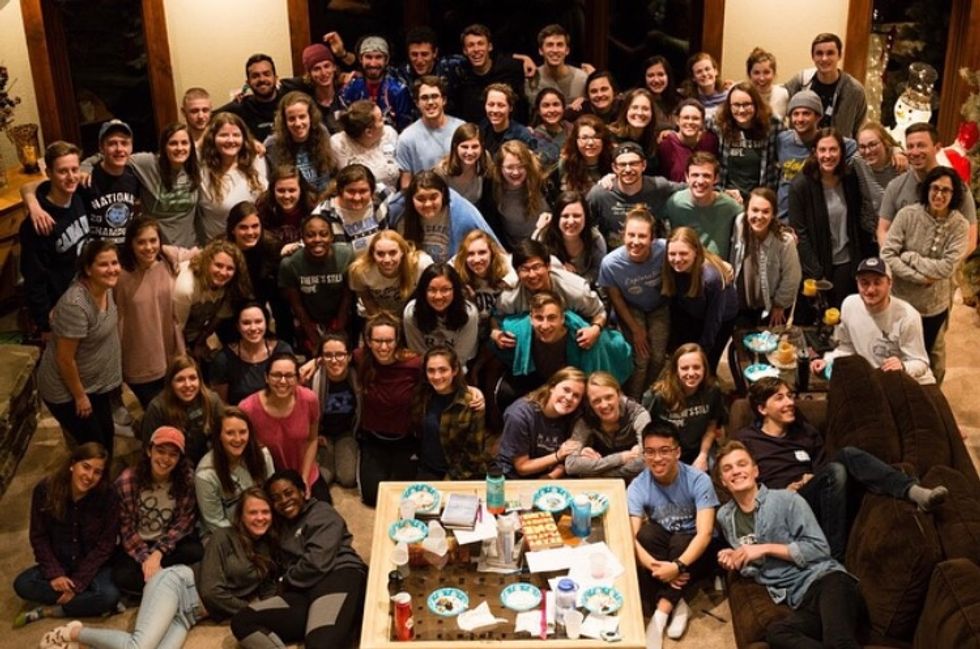 My church family has been a home for me over the past few years, and this past spring I was able to go on my first mountain retreat with them. It was such an amazing weekend of relaation and community.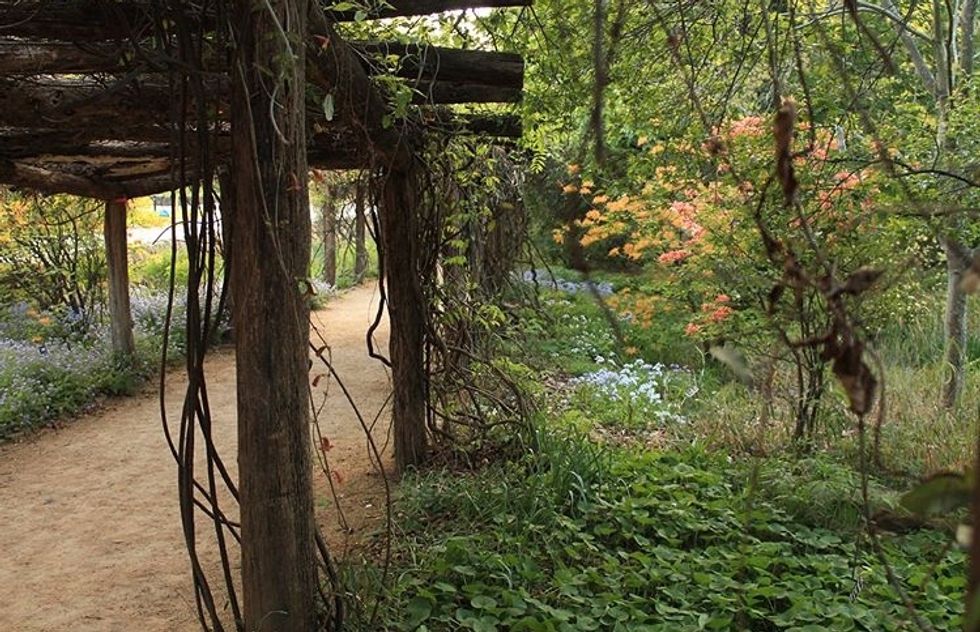 Spring time in Chapel Hill is one of my favorite times because everything is in bloom and it's so breathtaking.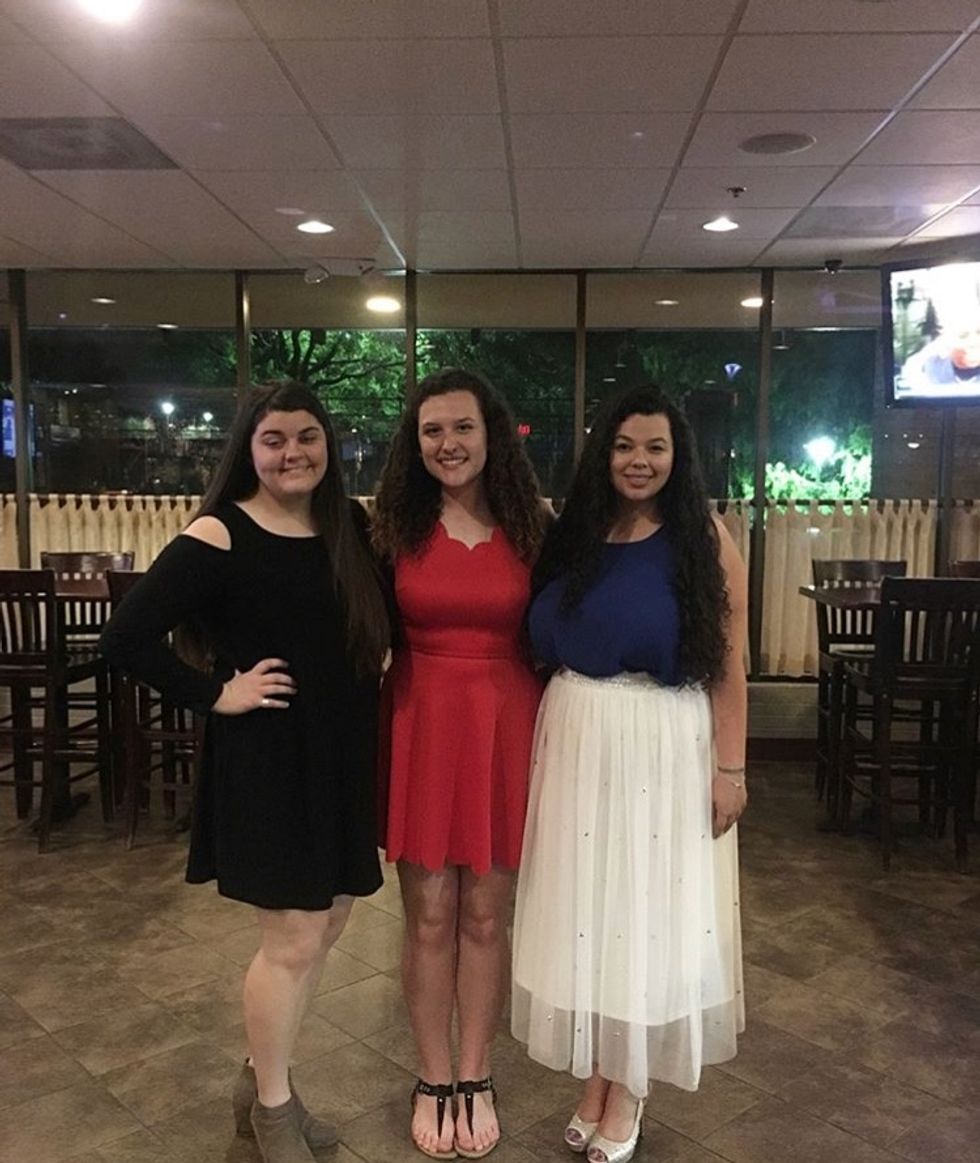 I have some pretty intelligent friends who are involved in some pretty cool things. Hence why I was able to join them for their semi-formal this past spring.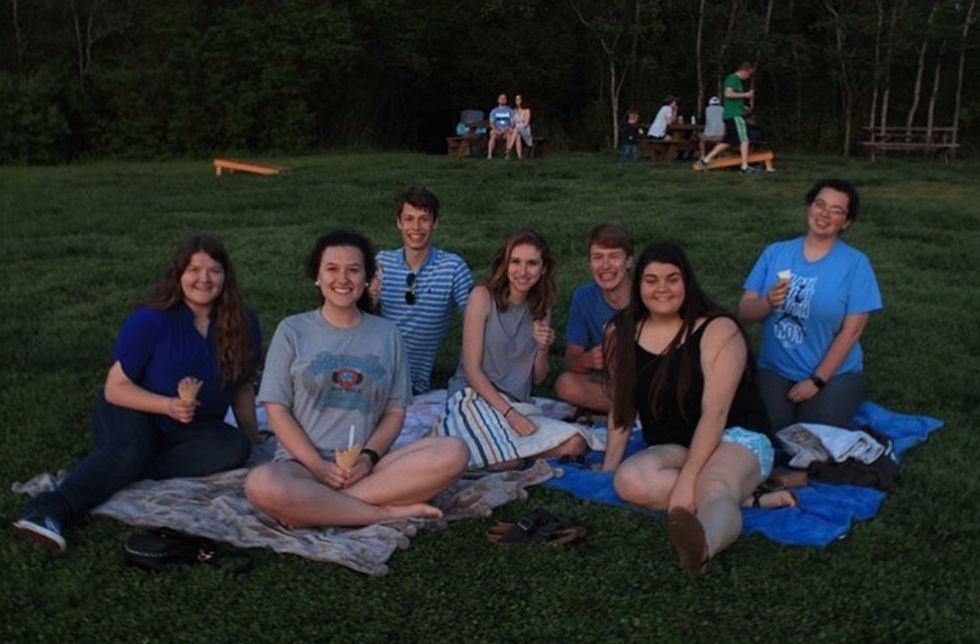 I spent LDOC with some of my closest friends enjoying the sunset at one of the best ice cream places Chapel Hill has to offer.
5. May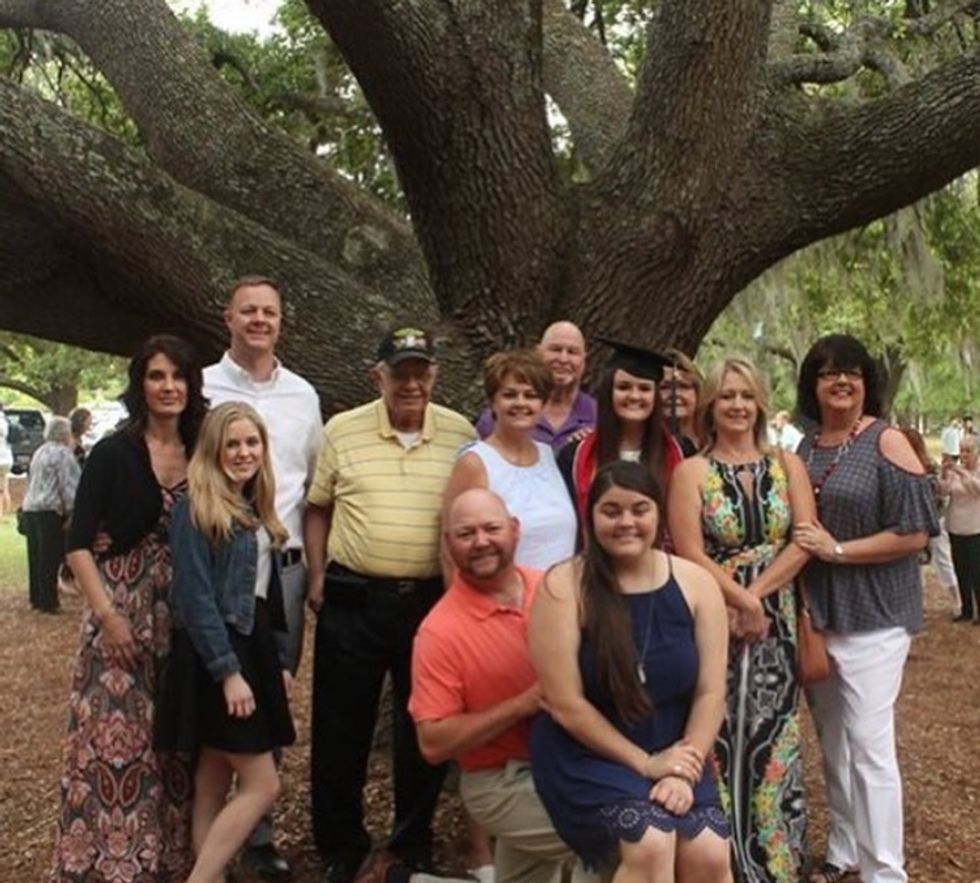 My family traveled down to Wilmington to celebrate my sister's graduation from UNCW. That was a trip to be remembered for a number of reasons.
6. June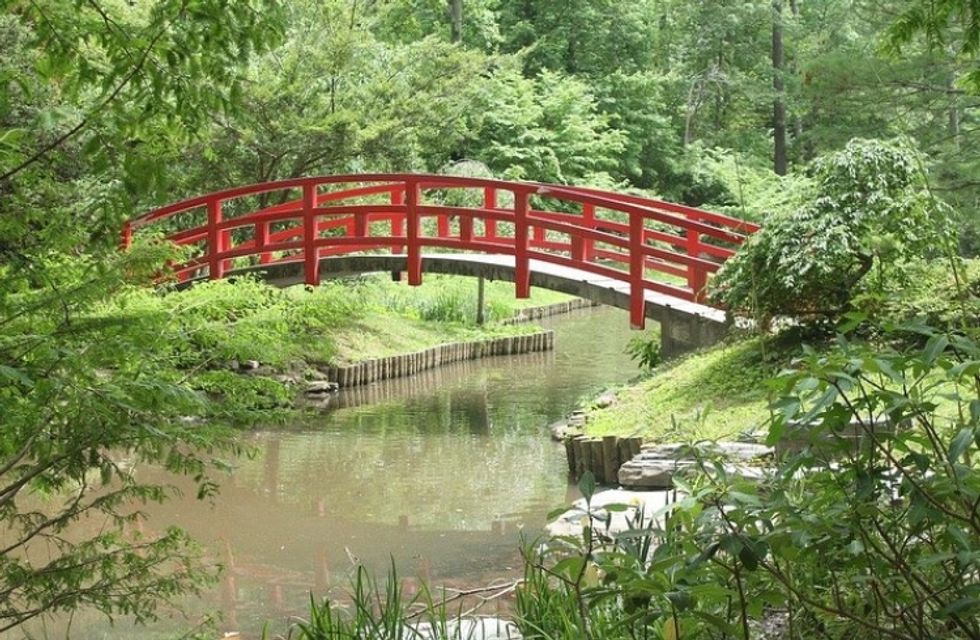 My friend and I took a short road trip to Durham to venture around the Sarah P. Duke gardens. We both absolutely love nature and loved getting to experience Duke gardens for the first time.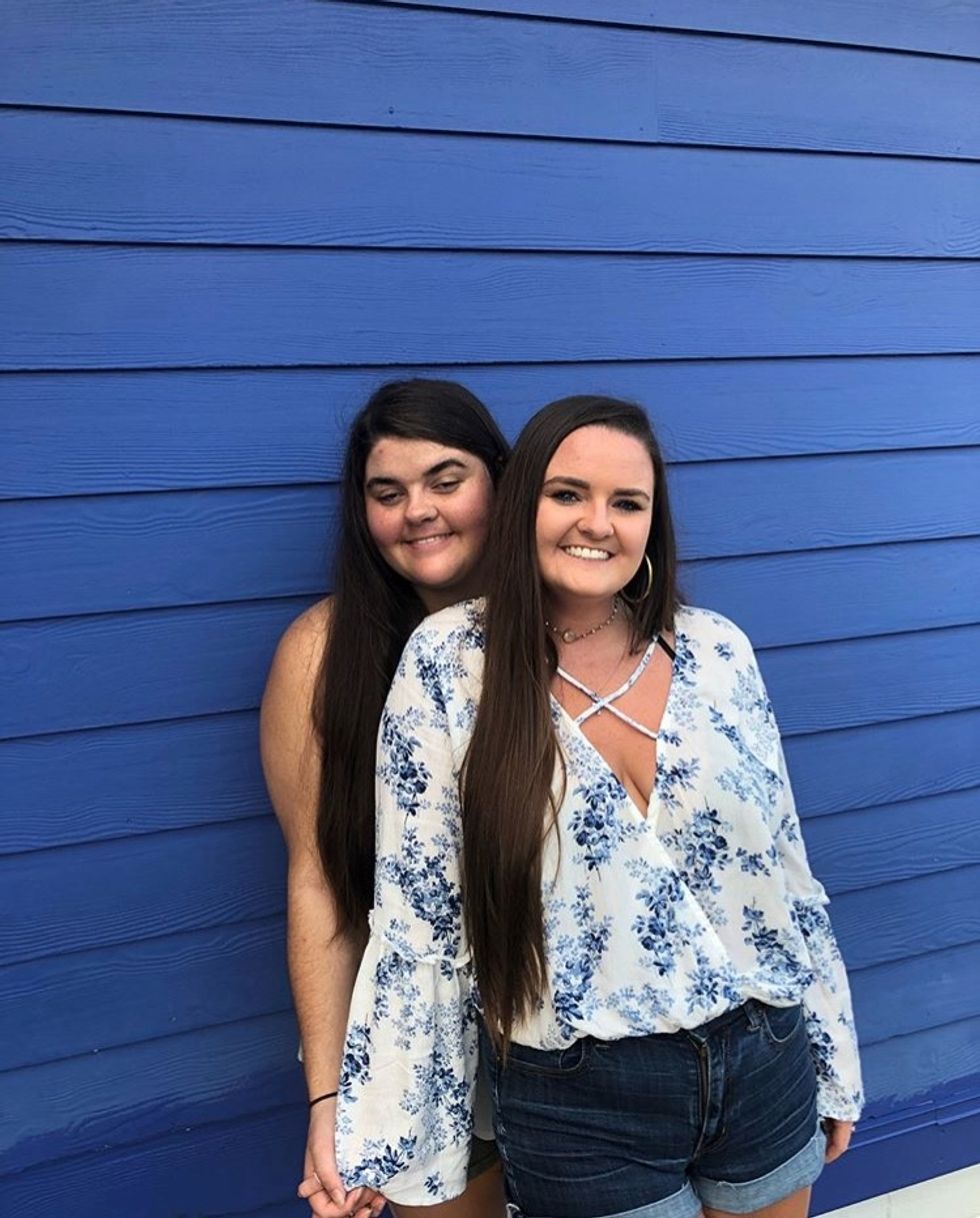 Every summer my family takes a vacation to Topsail Island, NC in order to spend some time together. It was one of the first times in a really long time I was able to spend more than a fw horus with my sister.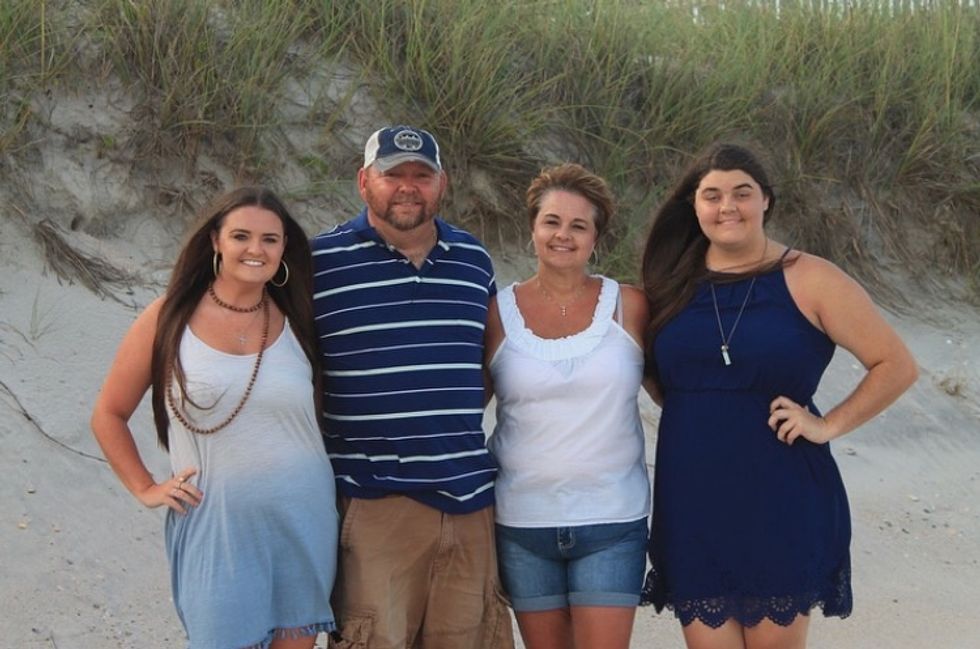 During our vacation we decided to be stereotypical and take family photos on the beach.
7. July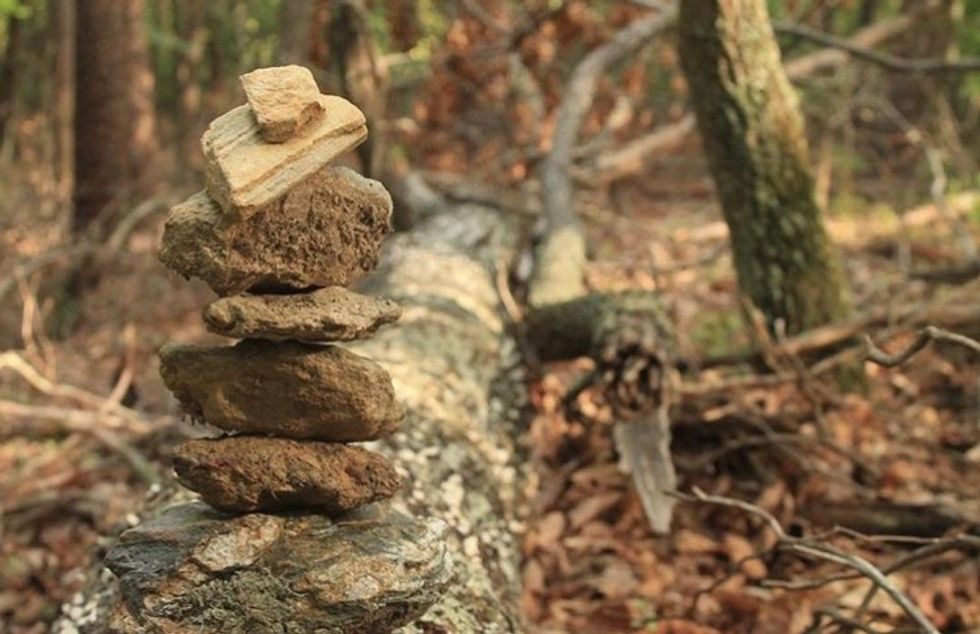 During a hike with some friends we found countless different piles of rocks that were perfectly placed for picture taking.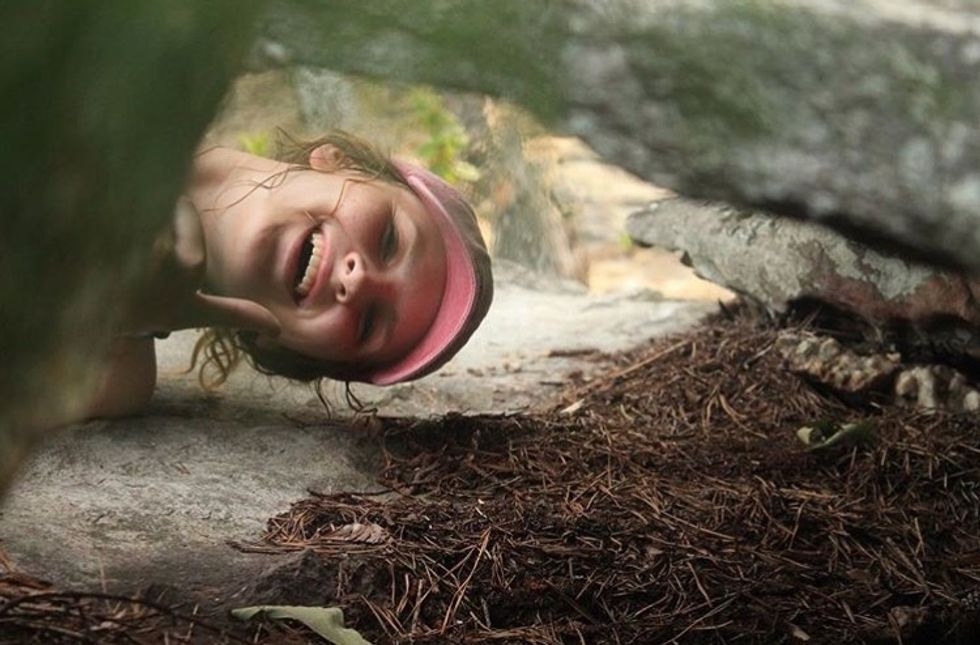 During the same hike we found time to goof around and take some rather interesting photos.
8. August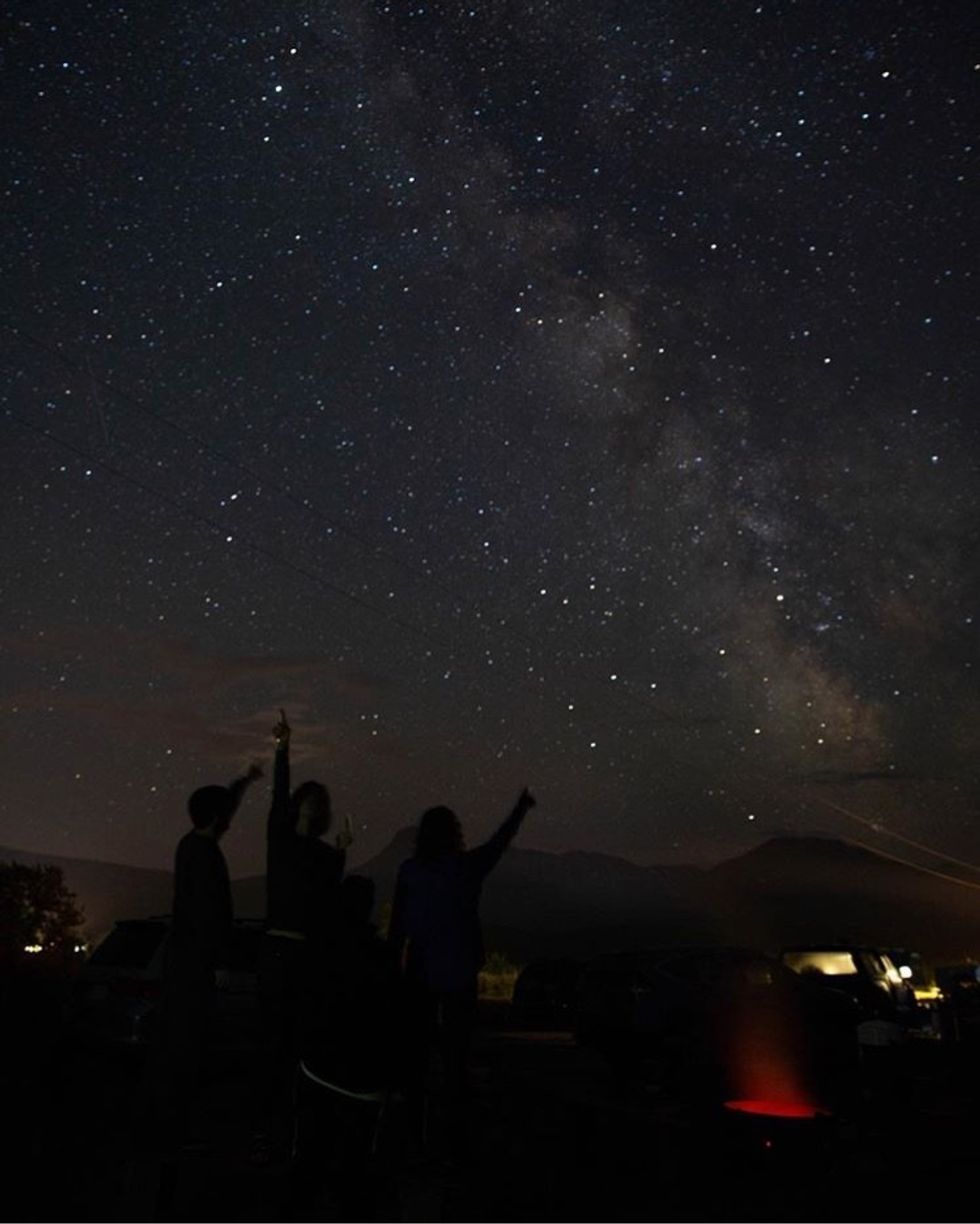 This summer I went on a road trip with some new and old friends from church to Montana to hike through Glacier National Park. Being able to look up and see the stars without any issues was wonderfully breathtaking.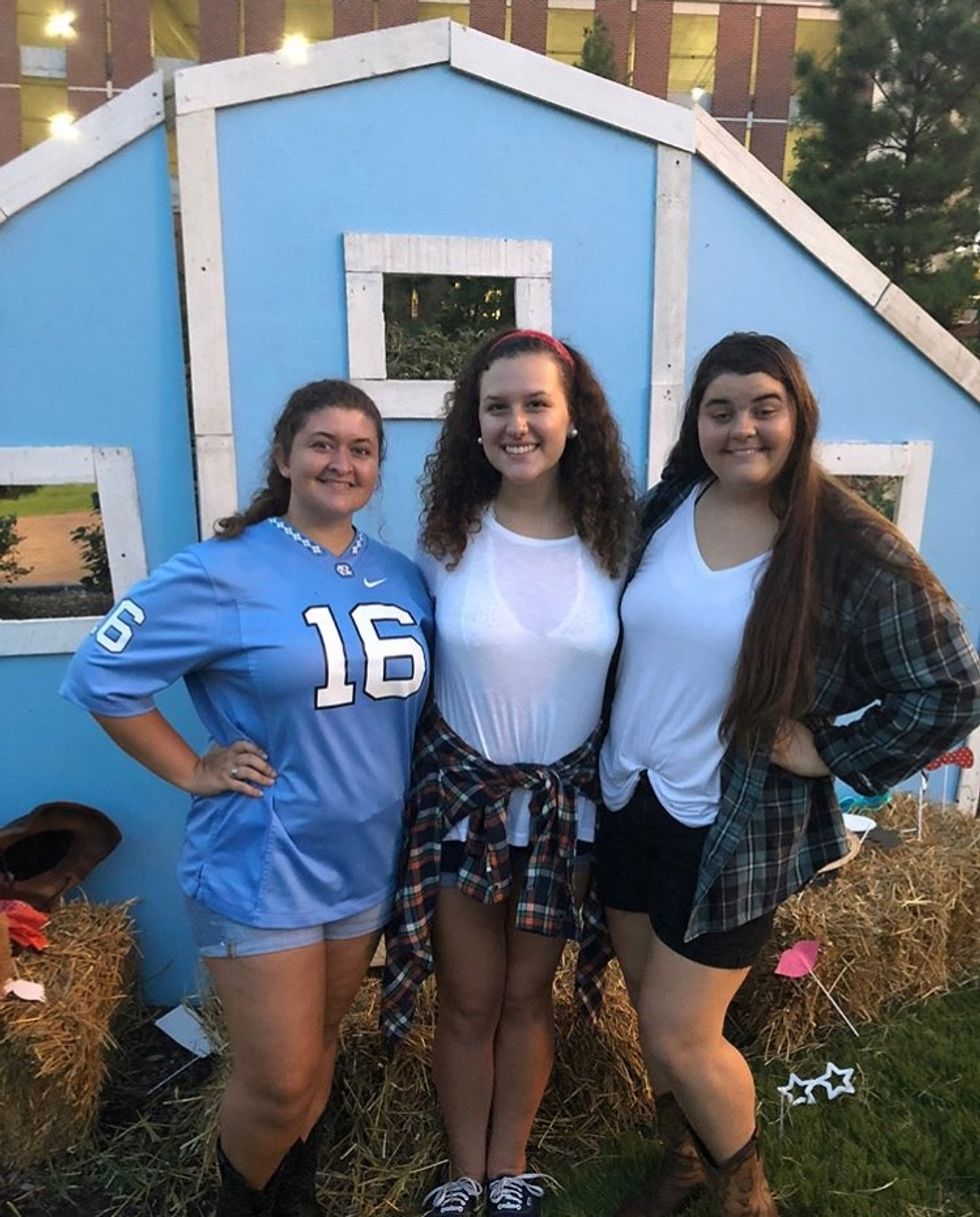 At the beginning of every fall semester Cru holds a barn party as a welcome back type of event. This year I got to spend time with some of my closet friends and live it up before the chaos of the semester got into full swing.
9. September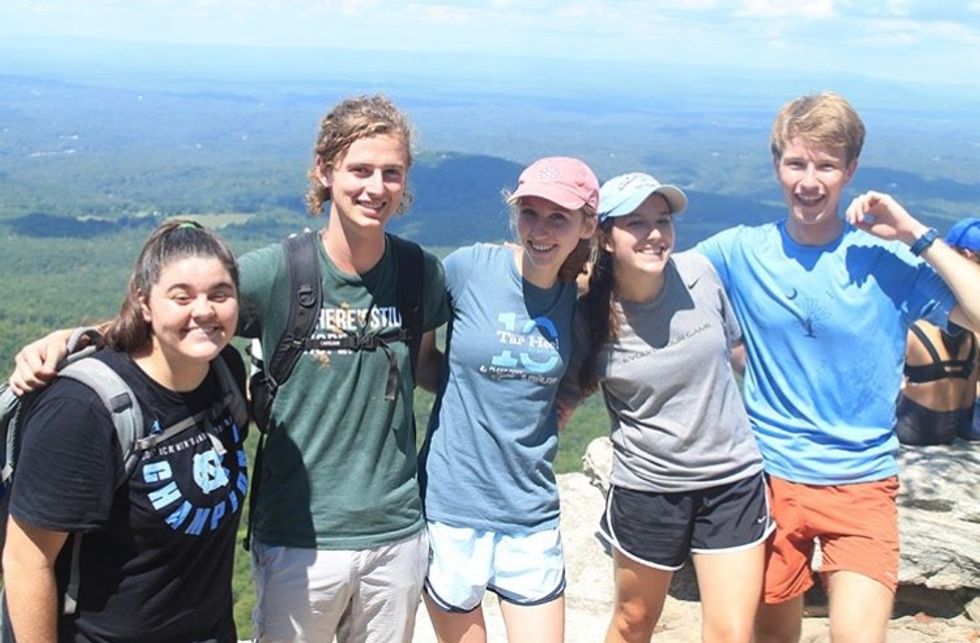 Over labor day weekend some friends and I headed out to go hiking at Hanging Rock for the day.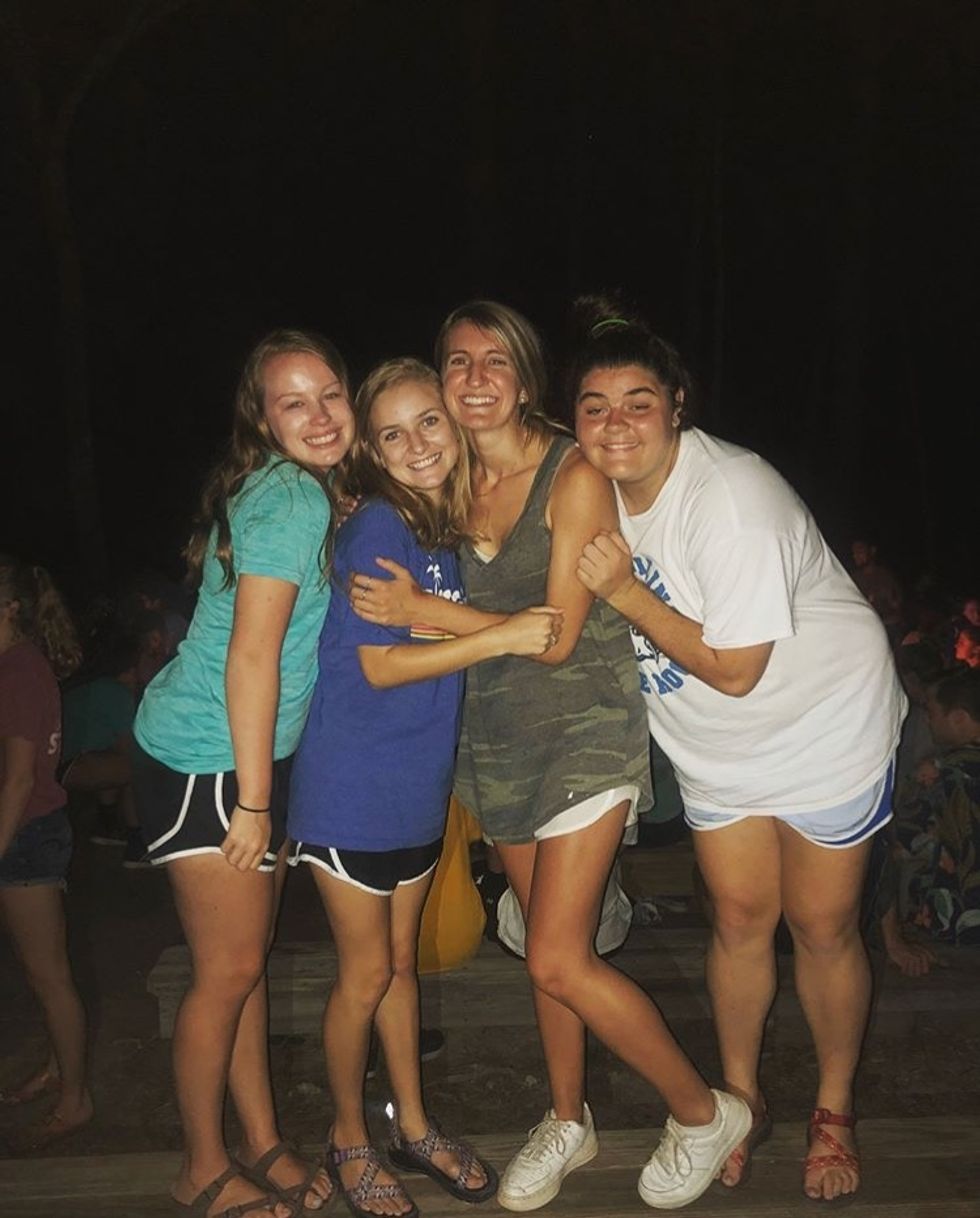 Cru fall retreat is one of my favorite things to do during fall semester, and I am so glad that this year I was able to spend it with some new friends.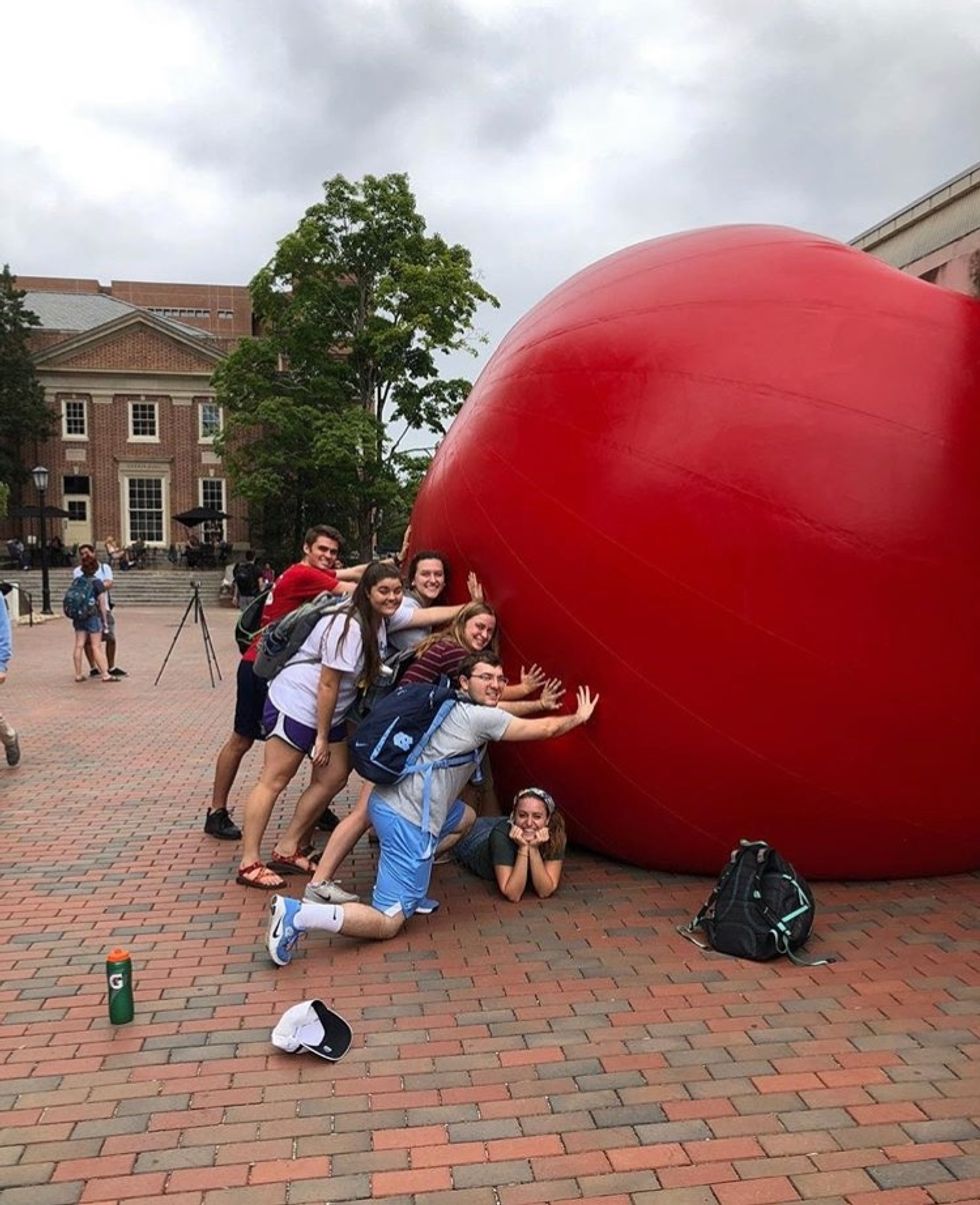 We still don't understand the red ball that came to campus, but we loved taking pictures with it.
10. October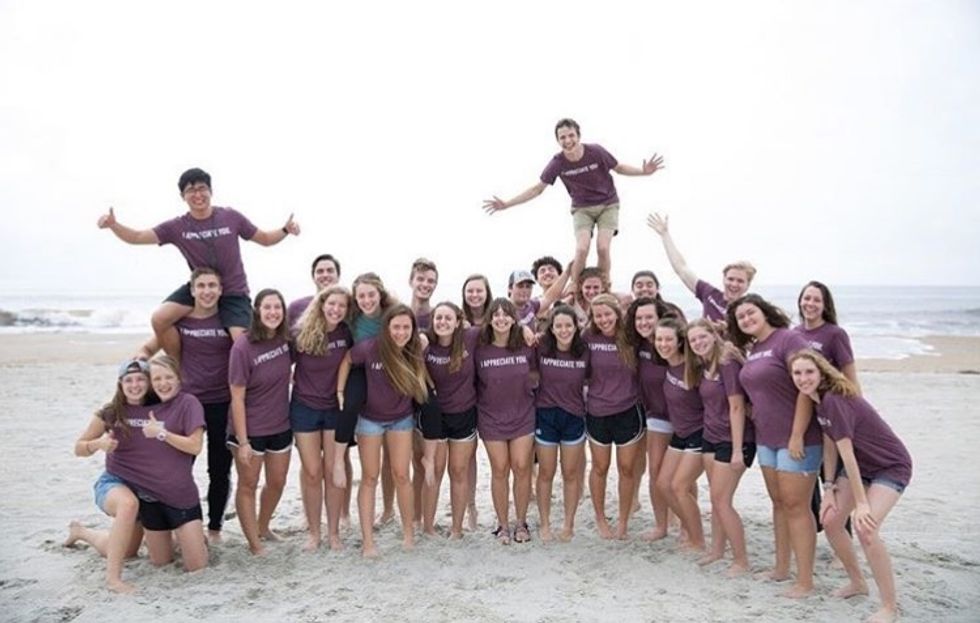 I will never be able to thank these people enough for loving and knowing me so well and helping to make Bible Church beach retreat one of the most amazing weekends of the semester.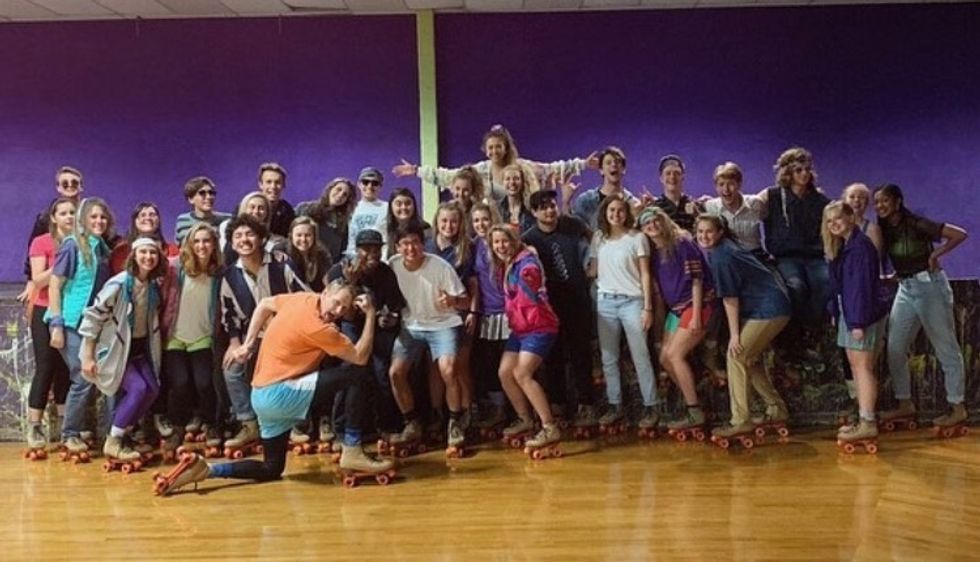 I still may not be the best skater out there, but at least this time around I only fell once. Oh and who doesn't love dressing up in 80s attire?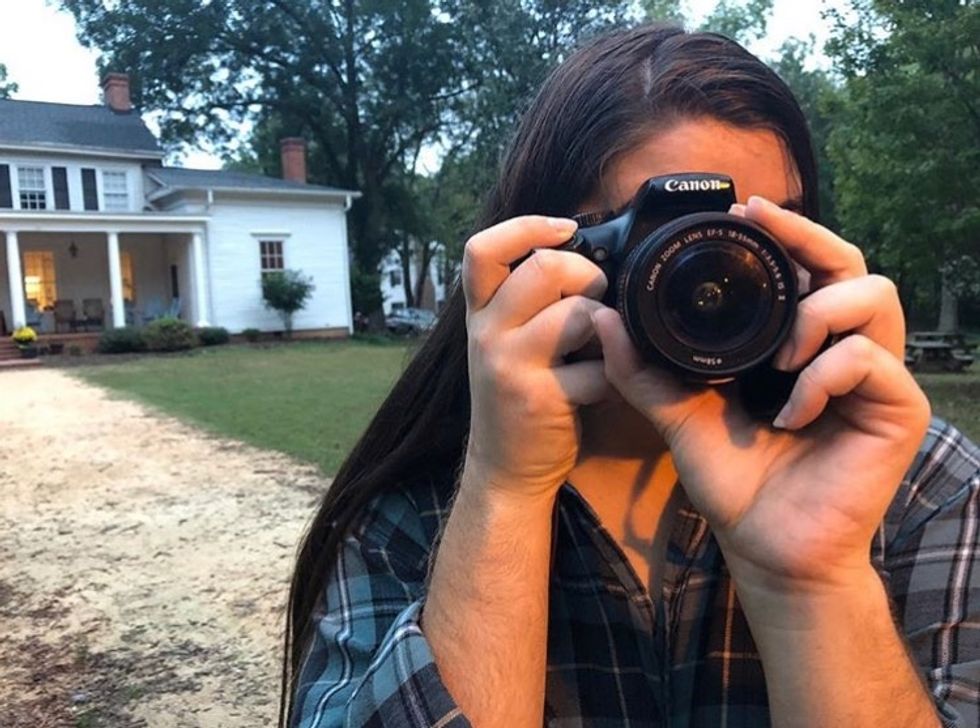 Sometimes telling your friends to randomly take pictures of you for articles works out incredibly.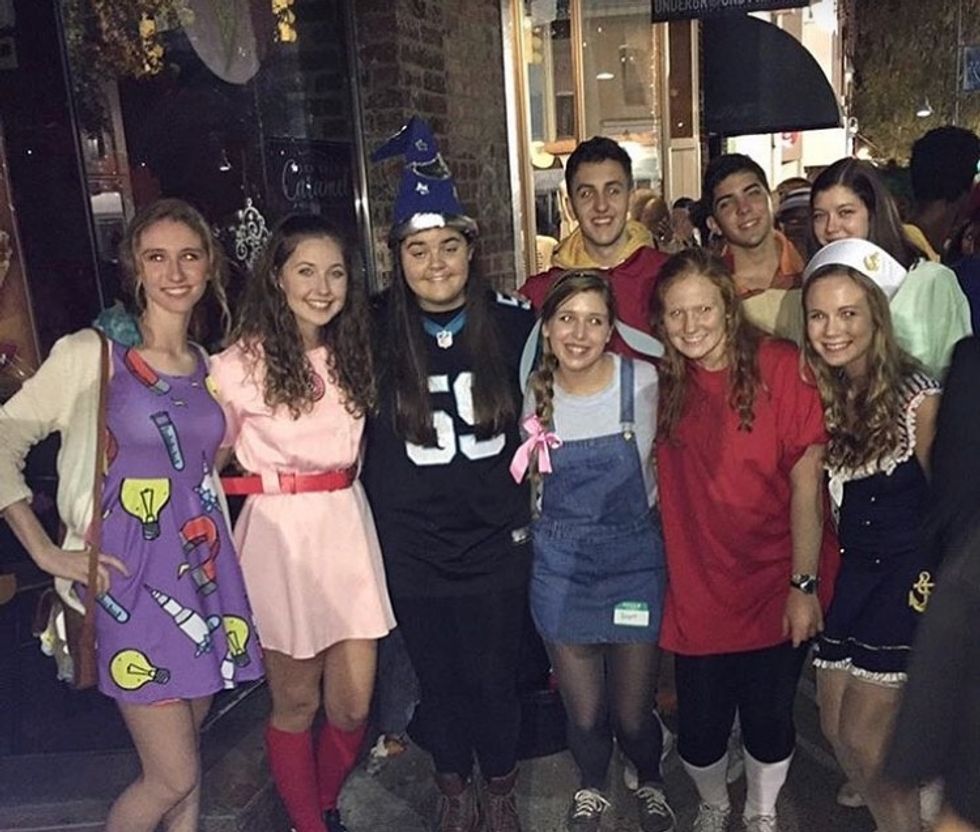 Halloween on Franklin may be insanely crazy, but these friends made it worth it. If you're wondering what I went as, I was fantasy football.
11. November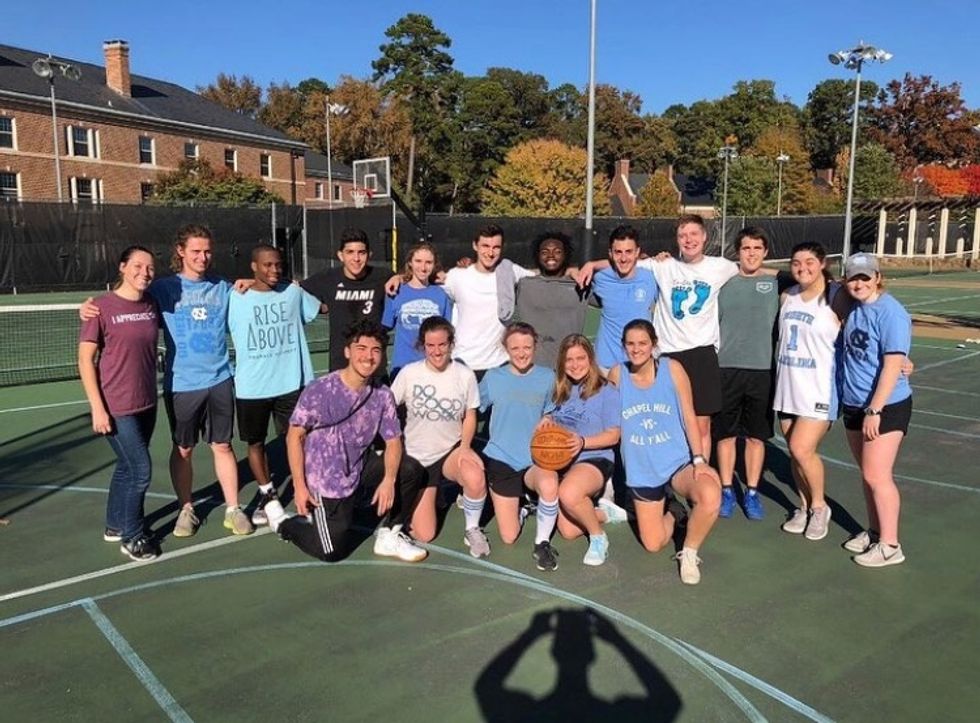 Hoop Jam is always a good time, even if Scott's Tots ended up getting demolished in both of our games.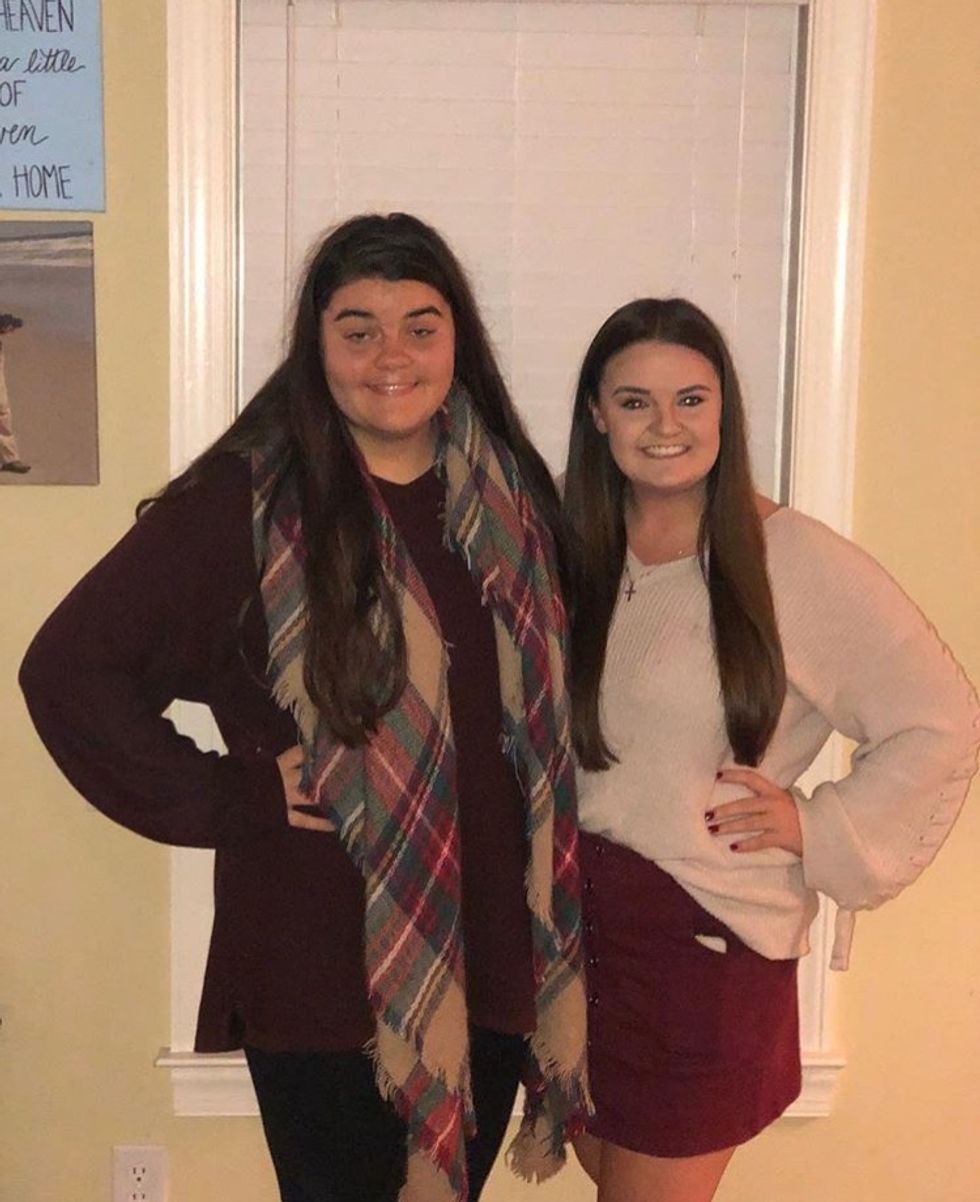 Thanksgiving with the family is always something to look forward to.
12. December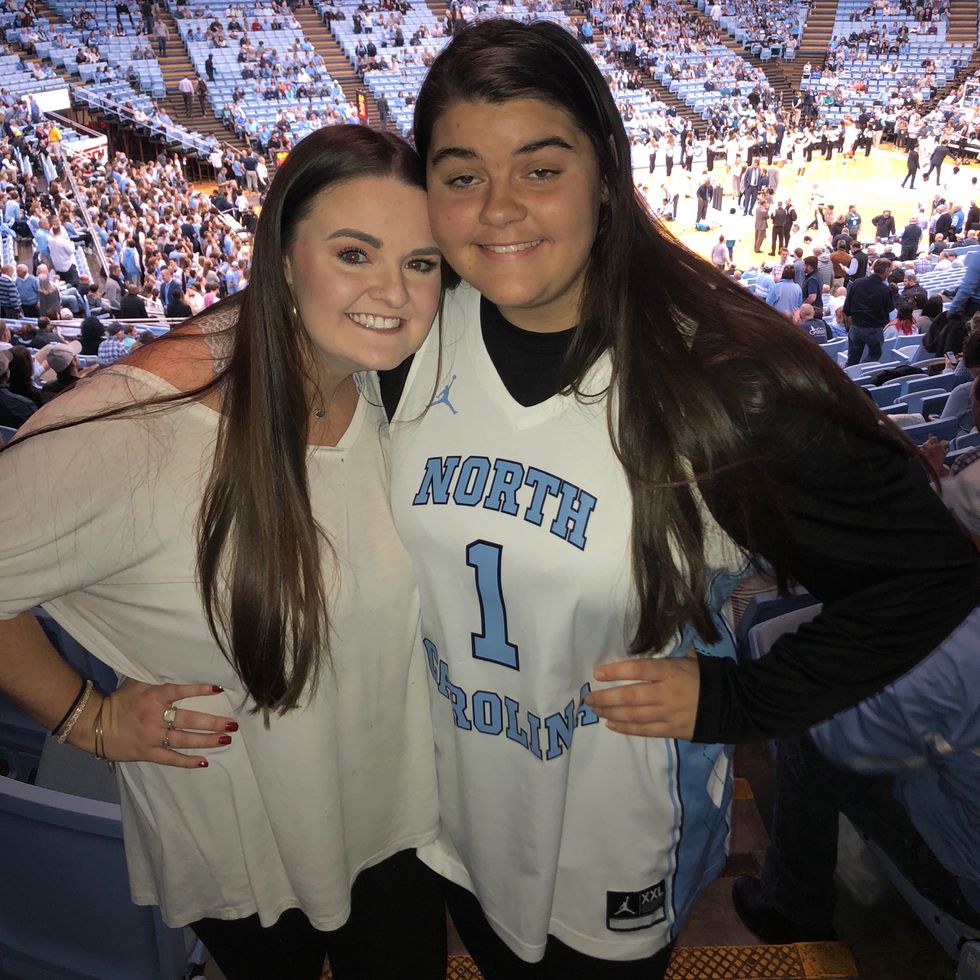 Early birthday celebrations with UNC basketball games with the family. In case you were curious, UNC won.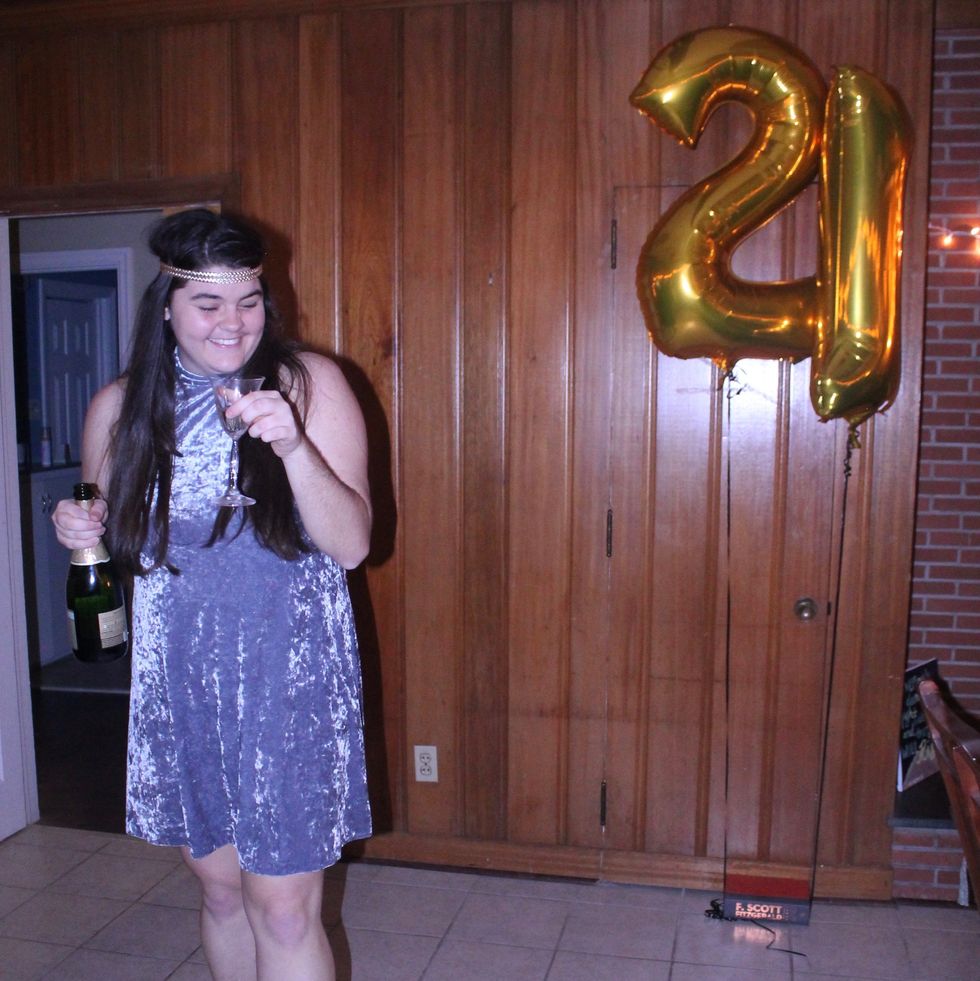 My friends held a Gatsby themed 21st birthday party for me and my friend Katleen. It was a great way to decompress at the end of a stressful semester.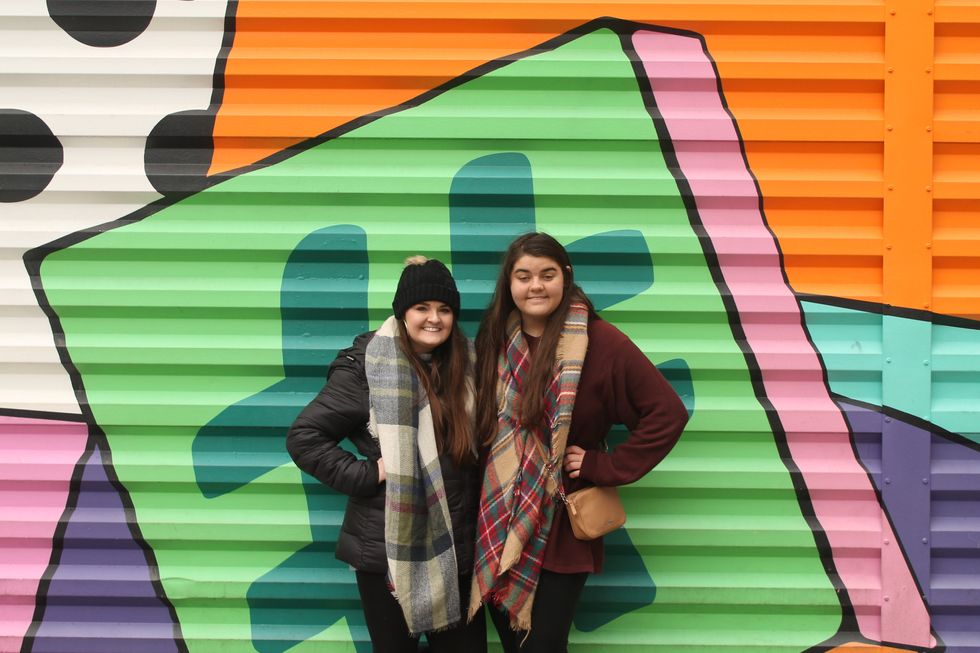 My family continued the celebration of my birthday in NYC for a weekend after I finished up with my finals. I'd go back in a heartbeat if I could.
These are just a few of the pictures I either took or had taken of me this past year. I could've added so many others into the mix, which just goes to show how amazing this year has been. Here's to hoping 2019 is just as good, if not better! Happy New Years to all!