Welcome back
Sign in to comment to your favorite stories, participate in your community and interact with your friends
LOG IN WITH FACEBOOK
Subscribe to our
Newsletter
Dating Apps
Salvage what you can; if you can't, it's alright to walk away.
963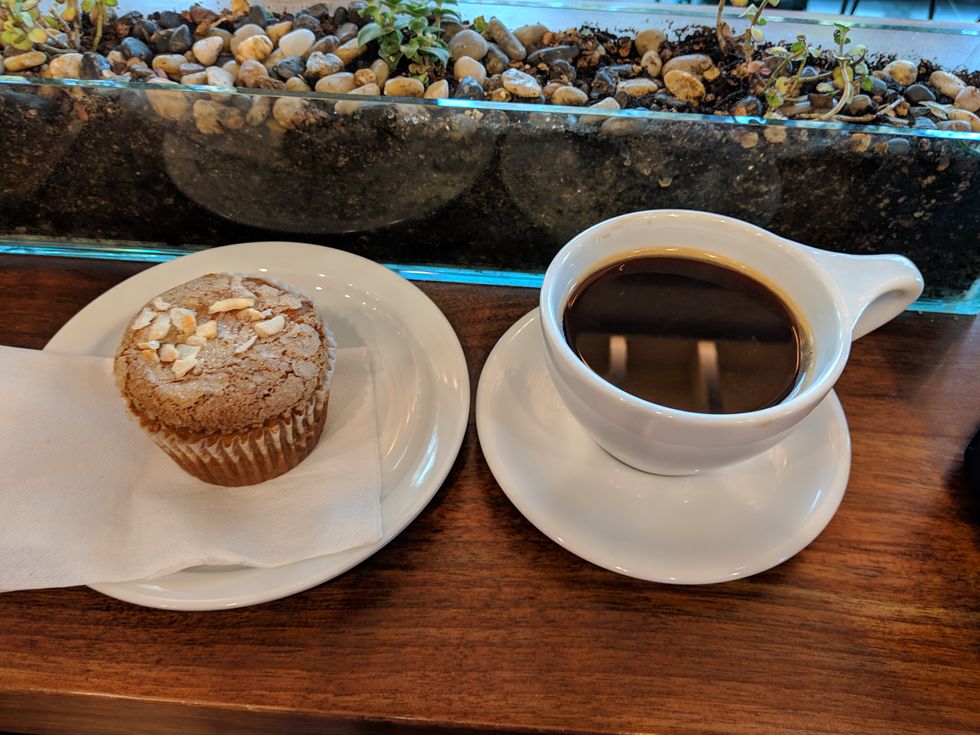 Anne Waldon
A place I had been once before.
I pushed the bittersweet memories back,
told them they could come out another day.
The contrast between this and the last
it was packed, and noisy,
trivia night was in full swing.
He made the comment, "We can stay if you want to,
but when I saw they were playing a game with electronic gadgets,
I knew this place was not for me."
Oh, the contrasts; becoming more vivid with each cheer.
I made the effort to salvage, the date, the night, the time.
"Coffee then?" just a few steps away.
At the coffee shop I stood back, pretending to miss the confusion.
Coffee, it should be simple enough, the menu was sparse
a gentle nudge, suggestion, for simple,
anything to take away the bewilderment.
Sputtering conversation grasping for connections, commonality
Comprehension…
Tales of youthful folly
resulting in a life of pain.
I knew, this was my sign, call it.
My life was already filled with pain,
from someone else's youthful mistake.
I understood what this would mean.
Was it fair to judge, on pain?
Fair to whom?
What of the contrast…
Either way, I walked away.
Keep Reading...
Show less
Sports
They may be the worst sometimes, but this baseball team has given me more than I could ask for.
1455
Rich Schultz/Getty Images
On September 3rd, 2001, a sea of children littered my home's navy-carpeted den to watch baseball during my dad's 40th birthday extravaganza. A baseball game flickered on the TV, and a red and blue bubble of a scoreboard sat in the bottom right corner of the screen. The New York Mets and the Philadelphia Phillies were in a wild game at Veterans' Stadium. As I, a five-year-old boy with a jumble of curly blonde hair, sat in the back of the kid clump, I wondered which team I should root for. After a long debate with myself, I decided that I should root for the team that's winning (duh). But, as the ninth inning rolled around with the Phils maintaining a 7-5 lead, some magic occurred. The Mets put up five runs in one frame, stunning the Phillie fans in the room and winning the game 10-7.
That was my first experience with the Mets. To my five-year-old self, it was as thrilling as a roller coaster. That day I was introduced to my favorite baseball team. Little did I know, this was just the beginning of the wild ride that is Mets fandom. From 2001 to 2006, the daily routine at home in Blue Bell, PA always included checking the Sports section of The New York Times, searching baseball scores for a Mets victory. It was just a regular part of my day and didn't seem like anything big, but right after my 10th birthday, things started to change.
In May of 2006, I was diagnosed with Chron's Disease. I spent seven miserable days in the hospital, with only PlayStation games and Sportscenter to keep me sane. On the 5th or 6th day, I was watching baseball highlights when it came up: a snippet of Carlos Beltran whacking a 16th inning walk-off home run into the New York night against the Phillies. All the stomachaches and blood draws of the past week faded, if only for a moment, as I watched Beltran belt that ball into the sky. In that instant, the Metsies made me happy, and their dominance and division championship in 2006 got me more excited than I'd been for anything in my life.
Sports tend to do that with me. They drive my brain like a truck into splashes of excitement and mountains of agony. The first mountain of agony popped out of my sports world about 5 months after my first stay at the hospital. The Mets had reached the National League Championship Series, and in Game 7, Carlos Beltran stepped back into the same batters' box where he smacked that May home run with a chance to send the Metsies to the World Series.
But the magic didn't happen that time. And history refused to repeat itself, as Beltran watched Strike 3 swoop by him, ending the Mets championship chances.
It was a ball. It had to be a ball. Even if it was a strike, how did Carlos not swing at that? There's no way that just happened.
Tears trickled down my face, and angry curses flew out of my mouth. I couldn't believe it. I was devastated, and I didn't even know it was about to get way worse.
In 2007, the Mets blew a seven-game division lead on the Phillies in the last two weeks of the season. Living in suburban Philadelphia, school the next day was hell. Every two years my Jewish middle school would celebrate Sukkot by going to Hershey Park. This year, every student had to wear red, and every kid wearing a Phillies shirt came up to me and just kinda laughed. After that, not even roller coasters and chocolate could cheer me up and knock down that mountain of agony.
From the next year on, the Mets drove me insane. After collapsing again in '08, the Mets consistently put up losing seasons into the next decade. It makes sense actually. Going through middle school and parts of high school were tough, and swirling that with my bumpy Chron's Disease didn't help.
But somehow, 2015 is looked a heck of a lot different.
The Mets are in first place in the N.L. East and they're finally fun again! While I was away at camp this summer, the Mets finally decided to make some big boy baseball moves, just like in 2015 they called up touted prospects and trading for Yoenis Cespedes, a monster hitter.
I think it actually makes sense that this is the year. After a challenging freshman year academically and socially, Year Two has rolled around beautifully, and I'm loving being a sophomore at Muhlenberg College. After a lonely single last year, I now have an awesome roommate. I'm taking classes that I really like and I think I might have discovered what my major is. My Chron's disease has been under control, I have a great group of friends. and for once, I have a great sense of where I'm going.
It's been fun, and once baseball season ends, I might be a little less happy with just basketball to watch.
But hopefully, I'll still be winning, just like the Mets.

Keep Reading...
Show less
Featured
If you love BTS, I'm sure you relate to one or many of them in several ways. This star test will help you learn more about which member you are most connected to.
1423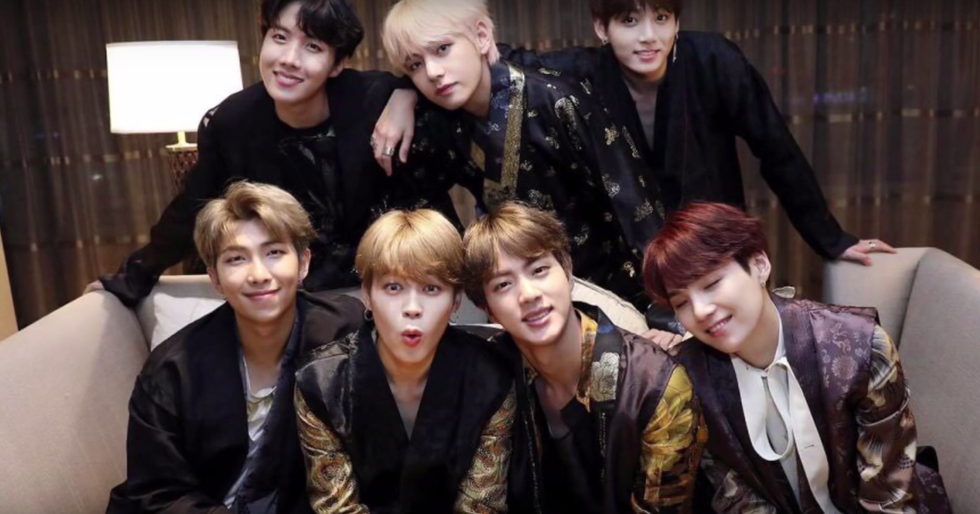 Astrological signs tell a lot about a person. Do you ever wonder what your BTS bias star sign is? Is it the same as yours, or or are you more like one of the other amazing members? Take a look and find out what yours (and the members of Bangtan) says about you.
Keep Reading...
Show less
Relationships
With the end of August approaching more quickly than many of us would like, the preparation for school is happening in more ways than just one.
4028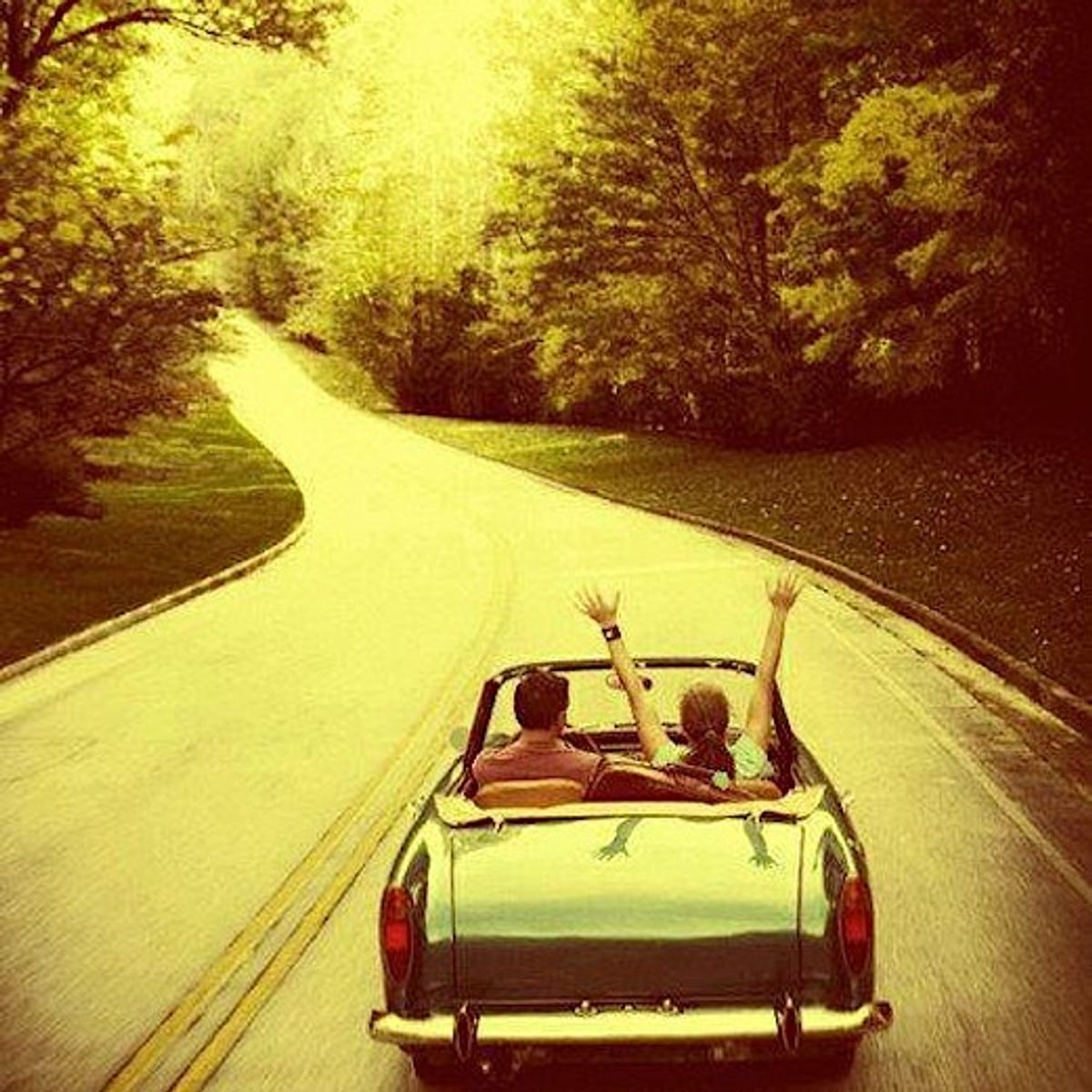 http://cdn1.theodysseyonline.com/files/2014/08/11/635433794713320635180099351_road%20trip%20playlist.jpg
The car is all packed. The money you saved (and didn't spend online) from your summer internship is secured quietly in your bank account. The immediate reunion with your long-distance college friends is set. The real question on everyone's minds is: do you have the perfect melody to jam to as you journey back to school? 
This is the type of playlist that will make you want to slow down, take the backroad, roll down the windows and belt out lyrics like never before. The sun is setting behind you and you can conquer anything. If your life were a movie, this would be the soundtrack that played right after you accomplished all of your hopes and dreams.
*Disclaimer: if you hate good music and smiling, this may not be for you.*
Keep Reading...
Show less
Featured
Everyone could use more self-care and without the judgement...
5703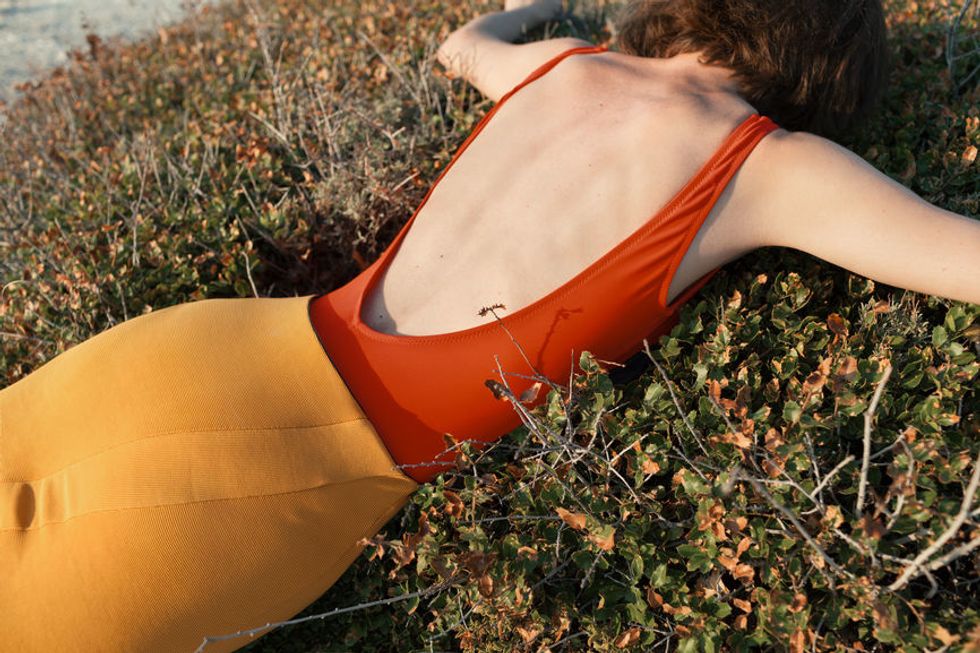 Welcome to a new day and a new opportunity to be our best selves. Here's a list of 20 quotes about self-care, self-love, positivity, and finding inspiration. Carry these quotes with you throughout your day for positive upliftment!
1. "When I loved myself enough, I began leaving whatever wasn't healthy. This meant people, jobs, my own beliefs, and habits - anything that kept me small. My judgment called it disloyal. Now I see it as self-loving."

― Kim McMillen
2. "Success is not the key to happiness. Happiness is the key to success. If you love what you are doing, you will be successful."– Albert Schweitzer
3. "You can't make positive choices for the rest of your life without an environment that makes those choices easy, natural, and enjoyable."

4. Deepak Chopra"Be not afraid of life. Believe that life is worth living, and your belief will help create the fact." – William James

5. "Good thoughts and actions can never produce bad results; bad thoughts and actions can never produce good results…We understand this law in the natural world, and work with it; but few understand it in the mental and moral world – although its operation there is just as simple and undeviating – and they, therefore, do not cooperation with it."- James Allen
6. "Positive thinking is more than just a tagline. It changes the way we behave. And I firmly believe that when I am positive, it not only makes me better, but it also makes those around me better."– Harvey Mackay
7. A grateful heart is a beginning of greatness. It is an expression of humility. It is a foundation for the development of such virtues as prayer, faith, courage, contentment, happiness, love, and well-being. James E. Faust
8. "If someone bases his/her happiness on major events like a great job, huge amounts of money, a flawlessly happy marriage or a trip to Paris, that person isn't going to be happy much of the time. If, on the other hand, happiness depends on a good breakfast, flowers in the yard, a drink or a nap, then we are more likely to live with quite a bit of happiness." —Andy Rooney
9. "If you look to others for fulfillment, you will never be fulfilled. If your happiness depends on money, you will never be happy with yourself. Be content with what you have; rejoice in the way things are. When you realize there is nothing lacking, the world belongs to you." —Lao Tzu
10. "I am determined to be cheerful and happy in whatever situation I may find myself. For I have learned that the greater part of our misery or unhappiness is not determined by our circumstance, but by our disposition."—Martha Washington
11. "Each day holds a surprise. But only if we expect it can we see, hear or feel it when it comes to us. Let's not be afraid to receive each day's surprise, whether it come to us as sorrow or as joy, it will open a new place in our hearts, a place where we can welcome new friends and celebrate more fully our shared humanity."—Henri Nouwen
12. "My happiness grows in direct proportion to my acceptance, and in inverse proportion to my expectations." -Michael J. Fox
13. "When I was five years old, my mother always told me that happiness was the key to life. When I went to school, they asked me what I wanted to be when I grew up. I wrote down 'happy'. They told me I didn't understand the assignment, and I told them they didn't understand life." -John Lennon
14. "Don't rely on someone else for your happiness and self-worth. Only you can be responsible for that. If you can't love and respect yourself – no one else will be able to make that happen. Accept who you are – completely; the good and the bad – and make changes as YOU see fit – not because you think someone else wants you to be different." - Stacy Charter
15. "When we love, we always strive to become better than we are. When we strive to become better than we are, everything around us becomes better too."—Paulo Coelho, The Alchemist
16. Happiness is always a by-product. It is probably a matter of temperament, and for anything I know it may be glandular. But it is not something that can be demanded from life, and if you are not happy you had better stop worrying about it and see what treasures you can pluck from your own brand of unhappiness. -Robertson Davies
17. If you observe a really happy man you will find him building a boat, writing a symphony, educating his son, growing double dahlias in his garden, or looking for dinosaur eggs in the Gobi desert. He will not be searching for happiness as if it were a collar button that has rolled under the radiator. He will not be striving for it as a goal in itself. He will have become aware that he is happy in the course of living life twenty-four crowded hours of the day. -W. Beran Wolfe
18. "Worrying about your job, the price of gas, the economy and other cares of the world will not increase your happiness factor." Patricia A Gilpin-Hudson; Carol R Muschette, Find Joy in Daily Living
19. "Each person must be committed to take charge of his or her own destiny for without this ownership, you will never find happiness, nor will you find your real purpose in life."- Byron Pulsifer, Words of Life
20. "I have also found that love, passion and happiness grow more from within than out. That is to say each one of us is responsible for our own happiness - you cannot give your responsibility for love or happiness to some one else expecting that it is there duty or place in life to make one happy." - Byron Pulsifer, Positive Mental Attitude
Keep Reading...
Show less
Subscribe to Our Newsletter