PETA has decided to take action and boycott the upcoming film, 'A Dog's Purpose,' after a video recently come out which depicts a German Shepard being pulled into a pool of rushing water where you can see he is struggling and clawing at the pool edge to get away.
PETA made a statement today and is asking dog lovers to boycott the film "to send the message that dogs and other animals should be treated humanely, not as movie props."

In the video you can hear one of the crew members laugh at the dog's struggle and clearly say, "You just got to throw him in." According to TMZ the film took place in Winnipeg, Canada. The German Shepherd was one of at least 5 dogs used throughout filming.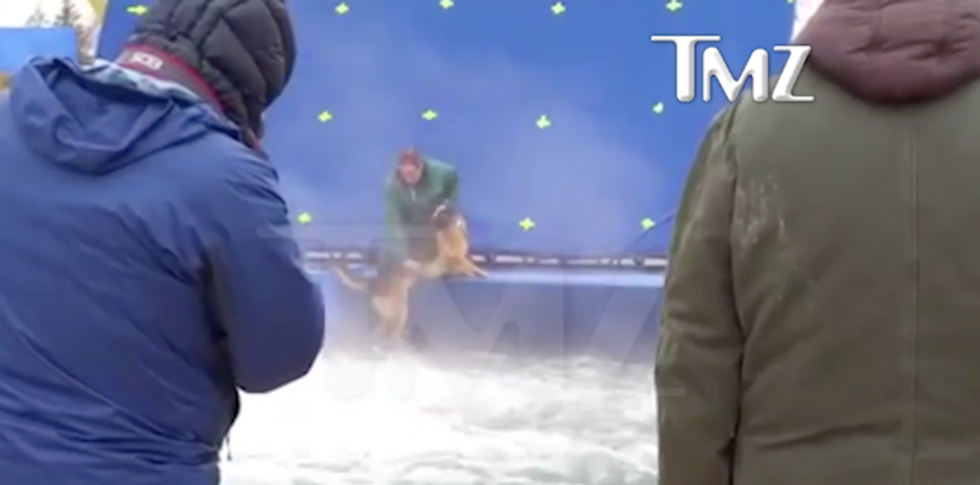 On Wednesday night, the film's director, Lasse Hallstrom, turned to Twitter to say how he distanced himself from the video, saying he was "very disturbed" by the footage and that "any wrongdoing will be reported and punished."
"I did not witness these actions," he said. "We were all committed to providing a loving and safe environment for all the animals in the film."
The American Humane Society is now taking matters into their own hands after a representive from AHS was on the set during the matter took place. That representative is now suspended due to lack of assurrance that no animals would be harmed.The AHS said an independent third party would investigate the matter after officials saw the video.