Nowadays, I think we can all agree that we might enjoy a bit of wholesome content on our feeds. To keep things lighthearted this week, I am going to introduce you to Remy, who never fails to brighten my day.

About Remy:
Age: 1
Weight: 8 pounds
Born In: Indiana
Favorite food: Kraft Mozzarella Cheese Sticks
Current location: Chicago, IL
Nicknames: Lovebug
Best friend: His human, Gina (of course)
Favorite toy: Stuffed elephant toy
5 Random Facts About Remy:
1. Remy's favorite activity is going on long walks throughout the neighborhood. During the winter months, he loves to run through the snow. In the summer, he enjoys walking around and socializing with other dogs!
2. One of Remy's favorite snacks is baby carrots. As his human who never really snacked on them, I've started buying him his own bag at the grocery store. It didn't take very long for me to start eating them, and as a result, we now enjoy this healthy snack together.
3. Remy's least favorite thing in the world is going on car rides. He usually gets a tummy ache and can't be in the car for very long.
4. Though he's a very small dog, Remy has the mentality of a big dog. Not much scares this little guy, and he's never afraid to go play with the dogs that are way bigger than him.
5. He loves to cuddle! When I'm watching a movie or sleeping in bed, Remy loves to come snuggle up next to his favorite human. He is one of the most loving animals I have ever met.
3 Places He Loves To Go With His Human:
1. The groomer! Remy loves the attention he gets from all the nice ladies who work there, and they always assure me of what a good boy he's been.
2. Any fast-food drive-thru. On the rare occasion that he is in the car, Remy loves to walk across the car to the driver's seat and stand on my lap, propped against the window in hopes that the employees will pet him – or even better, give him a snack.
3. Like a true icon, Remy loves to take a trip to wherever my laundry basket is. He is just tall enough to stand over the side of the basket and grab any laundry to chew on. Instead of letting me grab it from him, he likes to run around the apartment with things so that I will chase him. At this point, laundry in itself has become a game, but Remy's high energy and playful spirit always make me smile.
The Best Pictures Of Remy Ever Taken: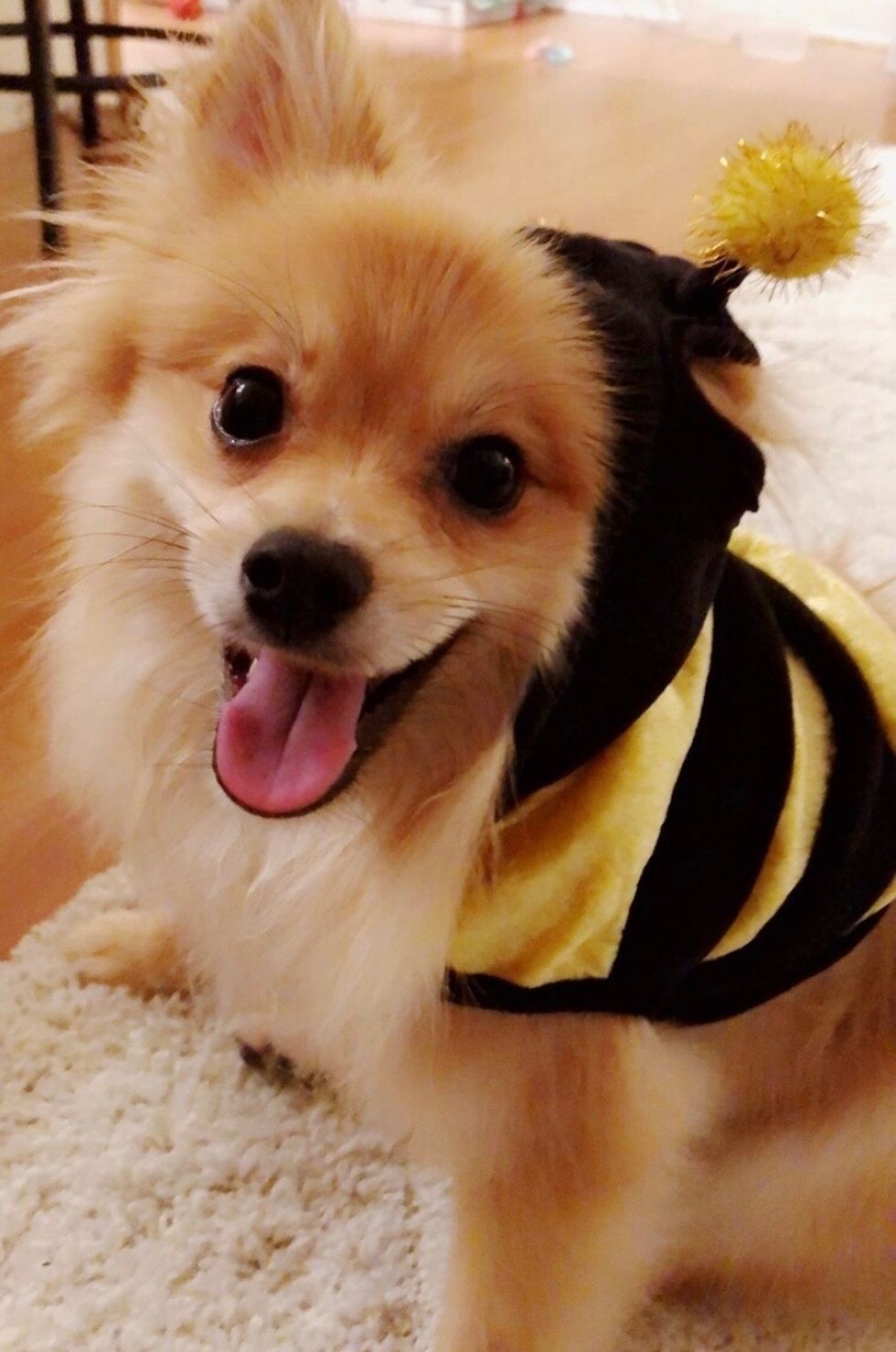 Remy's First Halloween! Gina Brennan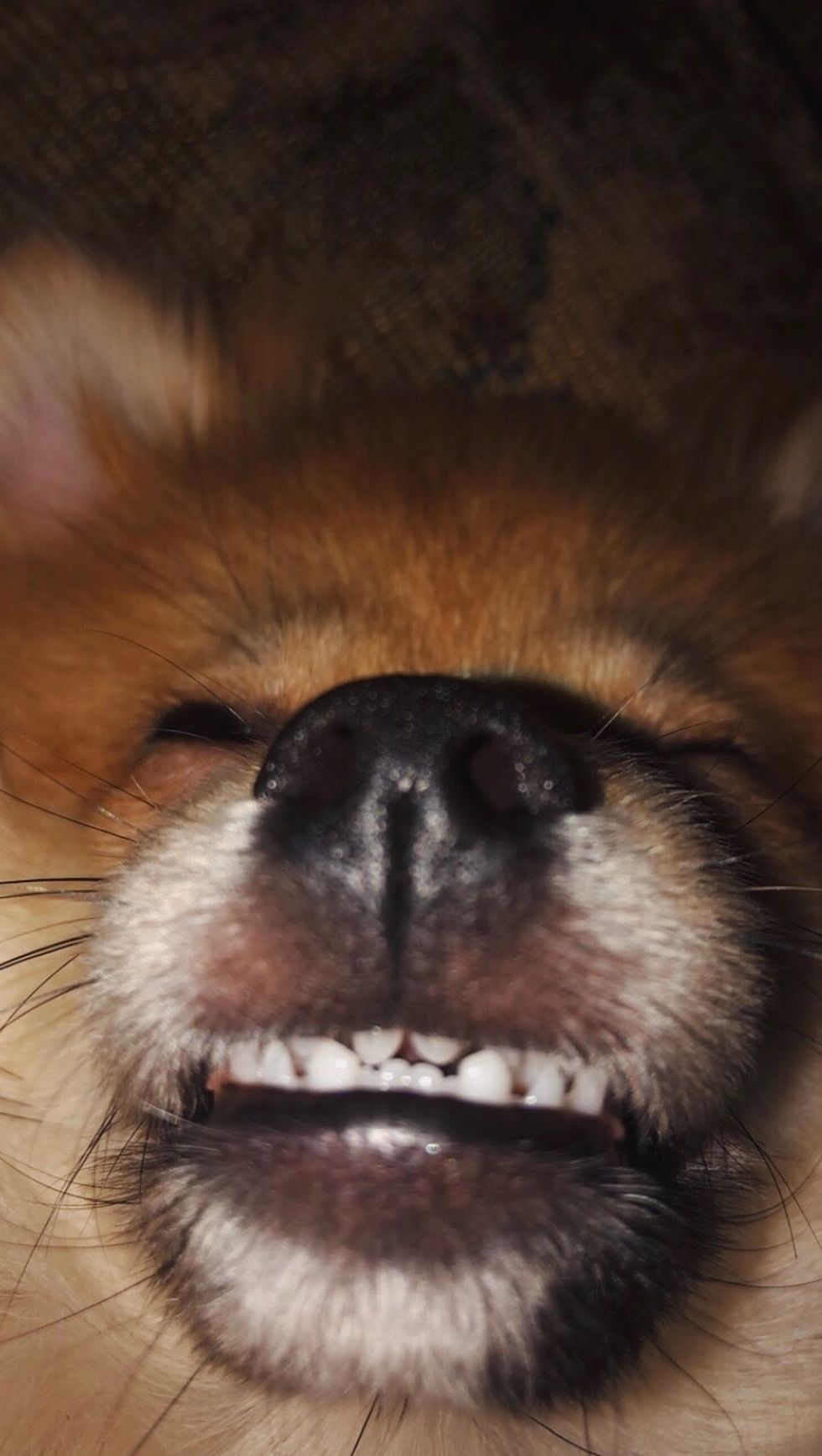 Nap TimeGina Brennan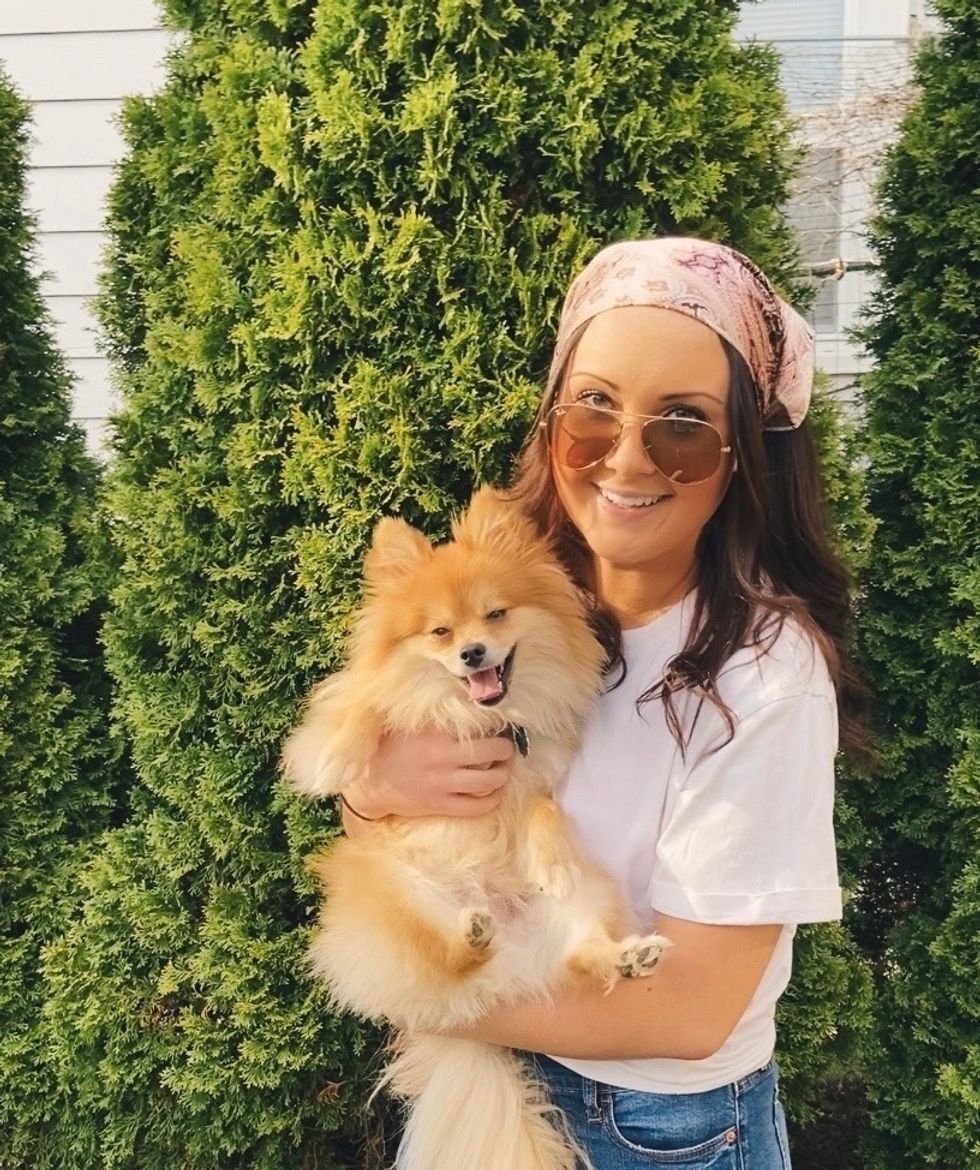 Family PhotoGina Brennan