The start of a new academic year harkens the prospects of shiny new stationary and piles of planners just waiting to be fully utilized.
Even now as someone with a full-time job (but especially when I was on college), it required a quality assortment of tools and resources to keep my life together.
The real art was balancing to make sure that my tools didn't contribute to my anxiety.
I had a few methods of considering the overwhelming nature of so many tools was to allocate purpose for each one. This helped because I would never feel like I never know where to access or put down certain information, and I never felt like I was wasting time copying the same information from one place to another.
It took some time, but in the course of a few years of trial and error, I've figured out some of the best tools to keep your academic, professional, and social life in order. I've included some details about what apps and brands I use, but what you use will differ based on your device and personal preferences.
1. Quick notes app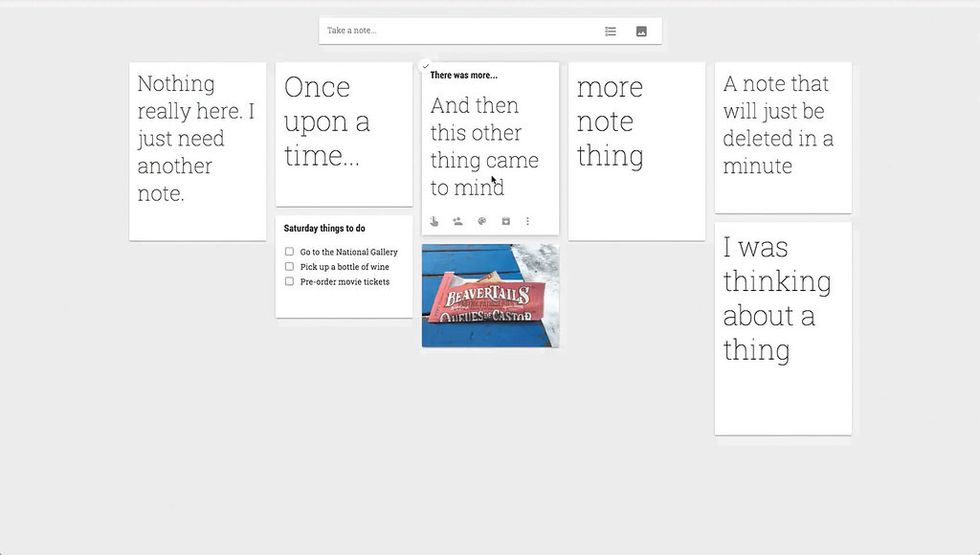 My choice: Google Keep
The purpose of having a notes app isn't to write out and actualize ideas, but to have a place to jot down quick thoughts, a funny joke, or make a quick reference that you can Google later. The best part of this tool is that you can reference your thoughts later to expand them into bigger writing pieces or to help you out in a future conversation.
Most quick notes apps have reminder and labeling functions that help with organizing thoughts, but also help with reminding you with a particular thought when you need it.
2. Digital calendar that syncs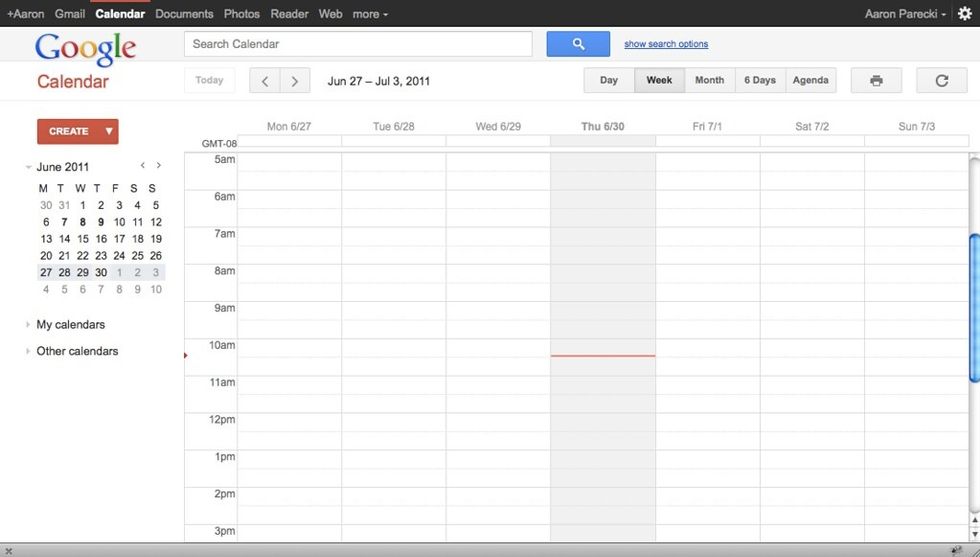 My choice: Google Calendar
This tool is primarily useful to help you see your day, week, month and year clearly in front you. The advantage of using this over just having a daily planner is that you can carry this calendar wherever you go in one place with some of your other thoughts: in your phone.
Also, you can make quick additions to your schedule without having to pull out a pen.
Although reminders can be made through a quick notes app, the regular reminders (like taking vitamins or needing to submit an article once a week *ahem*) are housed better in your calendar reminders.
3. Daily or weekly planner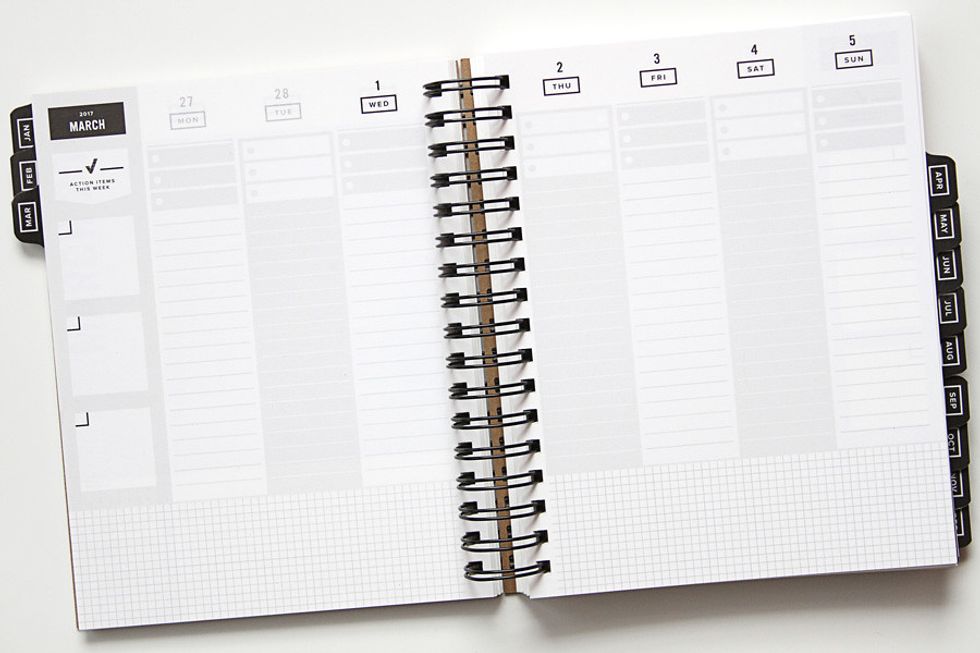 My Choice: Moleskine
Really any daily/weekly planner works well here as long as you have enough room for what your week looks like.
Make sure you understand what your schedule looks like before buying one just because it looks nice -- trust me, I learned the hard way. If you have just classes and you don't have a heavy homework routine, then maybe you can have less space per day. But, if like me, you have various forms of assignments, papers, and exams from different professors along with extracurricular commitments, you may need more space or even a bigger-sized planner than usual.
You have your digital calendar, but sometimes having your week physically on a paper along with tasks that need to be completed can be helpful to see on paper. Although this might seem like you're repeating information, the planner is the space for you to go into further details for events and give yourself a couple checkboxes for to-dos.
4. Email file system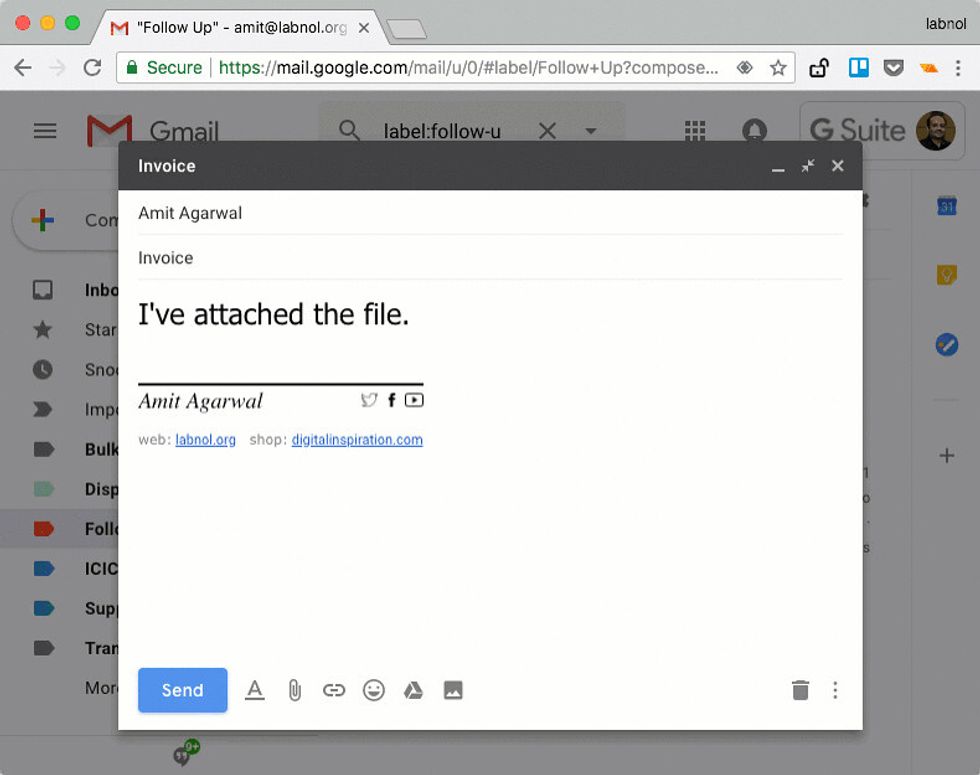 My Choice: Gmail
Regardless of the email system you use, having a handle over the emails you receive, send, and draft is incredibly important for your sanity. Having a labeling system for your emails and setting up rules for where the regular ones will go once in your inbox can save a lot of time. You can also save yourself from missing an important email because you are drowning in craft store coupons.
5. Whiteboard for planning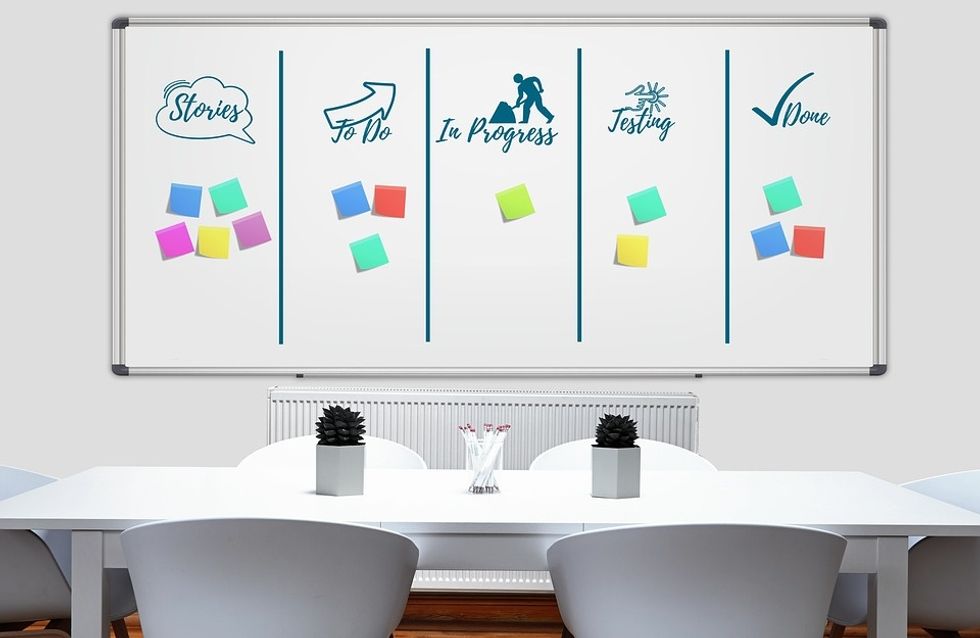 My Choice: Stick-on whiteboard sheets
The magical discovery that I made at the end of high school and leading into college was the stick-on wall whiteboard. These whiteboards come in rolled up form and you can stick them on walls like a giant, passion-inducing sticker. I am a sucker for whiteboards and using them for planning large long-term projects like papers and stories have saved me time and time again.
Even if you don't use the stick-on whiteboard, having an erasable surface that hides any mistakes or previous thoughts, and literally lets you wipe the slate clean is wonderful for having wide-open thoughts. I've been induced into a creative mood by many a whiteboard brainstorming sessions.
6. Sticky notes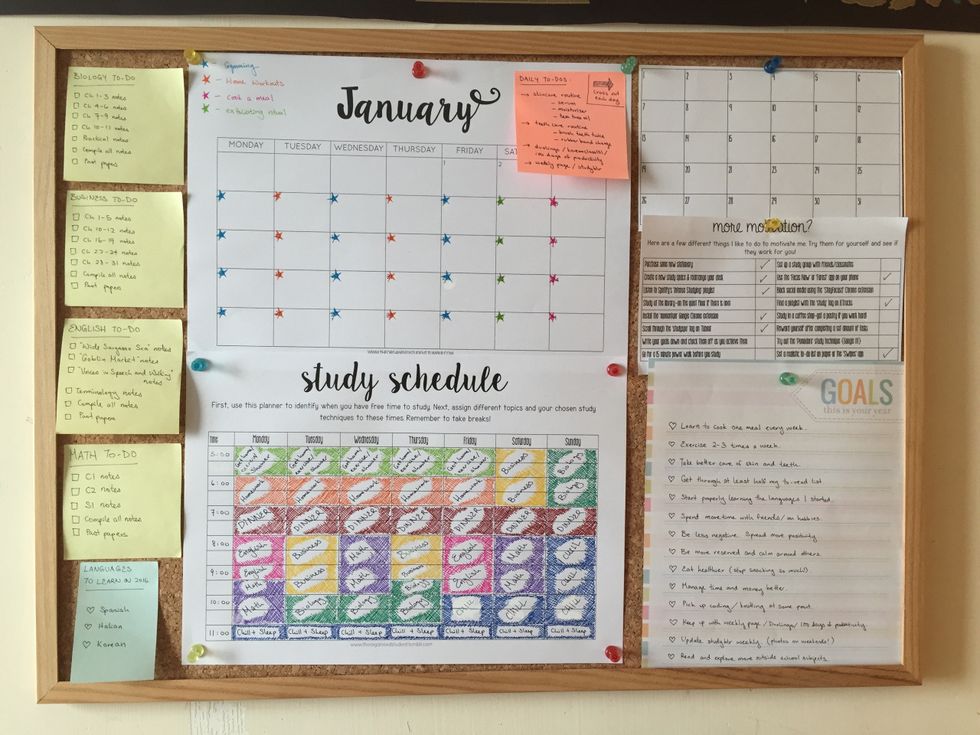 ummahsonic.com
My Choice: Various sizes and colors of Post-Its for coding and different purposes (and to feel fun)
I like having to-do list, but half the time, I find myself making to-do lists for my to-do lists. I also faced the issue where I would erase or cross things off my list and then be left with a black-out mess of a list and not feel accomplished. Then, I discovered the potential of Post-It notes.
I started putting elements big ticket to-dos (just for that one day) on Post-Its, each one having its own sheet, and then putting them under a to-do header on a sectioned-off portion of my large whiteboard. When I completed an element, I moved it to a "Done" side on the other column. At the end of the day, I accomplish a lot and can visually see what I got done.
I also give myself a points system depending on the task and its importance and it feels like I'm winning a video game every day.
7. Personal thoughts notebook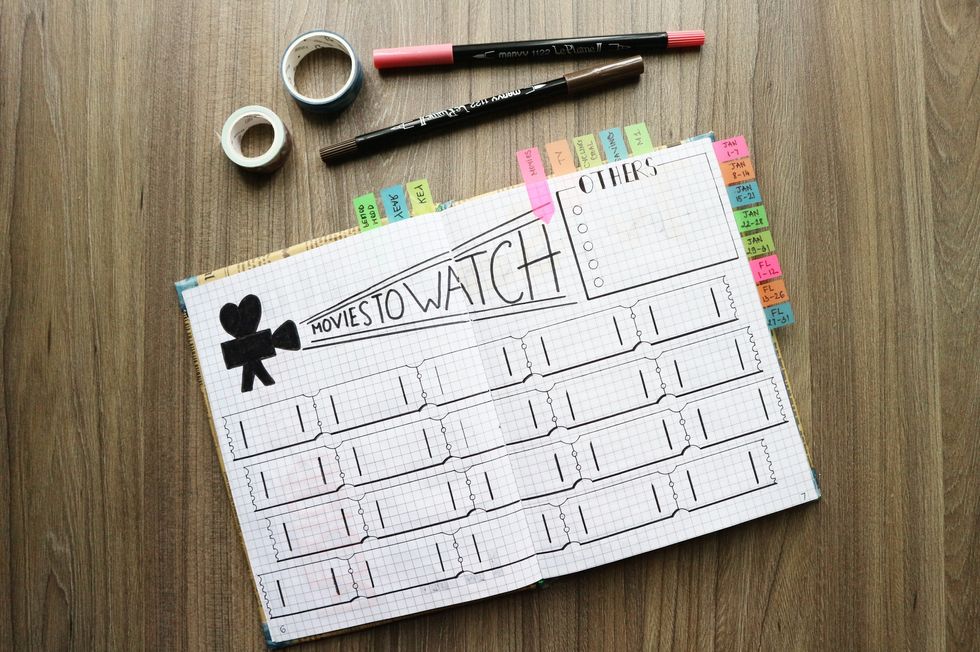 My Choice: A notebook that brings you joy (slight preference of dotted or blank pages)
Whether it's a bullet journal or just a small notebook that houses your scribbled down dreams so that you won't forget them, the important part is to have a personal place to put down your thoughts. Even on the worst days, when I write down my thoughts, I can't describe the relief as anything other than back-up my thoughts on paper so that I can erase and make room for actual productive thoughts in my mind.
And I completely understand that these ideas may not work for everyone. When it comes to personal organization, different methods work depending on lifestyles and even how your brain works best. The amount of tools here might also seem overwhelming, but if even one of them could simplify your life, it might cause a little bit of ease.
Any tool or organizer is supposed to make your life easier and not harder. If it seems like the tools and requiring organization tools to keep track of them, then they may be taking away rather than adding to your life.
One thing is true. Finding the tools or set of tools that bring order to your life should take away some of the pressure of relying on your brain with something that a computer can handle. Then, you're free to think about the bigger picture and what you hope to accomplish.