The holiday season has always been an excuse for people to make and eat food. Personally, I like to eat a TON of food during this time of the year and then justify it by saying, "hey, it's Christmas!" While everyone ultimately has their favorite treat to bake or to just eat, there are so many creative and delicious things you could try out this holiday season and bring to a festive party. A lot of my family members are the masters of Christmas baking, so many of my favorite Christmas treats stem from their annual creations. Here is a list of my top ten that I always associate with Christmas and the holidays.
Decorated sugar cookies
Figured I would start off the list with a classic. Making and decorating Christmas cookies has always been a tradition in my family, as well as in many others. Even though making the dough may not take long, we have spent days on end decorating until we get the finished product. It's such a great way to get creative and spend time with your friends or family. Not to mention they taste really good too.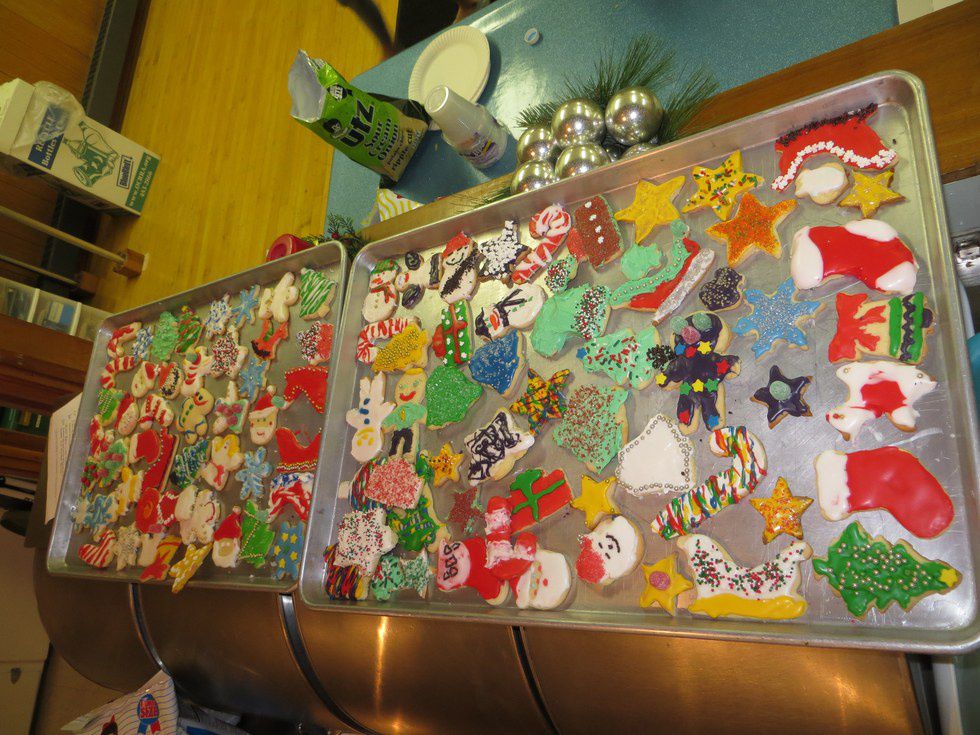 Find the recipe here.
Peanut butter bars
My mom makes THE BEST peanut butter bars. These are basically a frozen peanut butter mixture with a layer of frozen chocolate over it. If you drizzle colored chocolate on top or add some sprinkles, they can be instantly made to fit the holidays.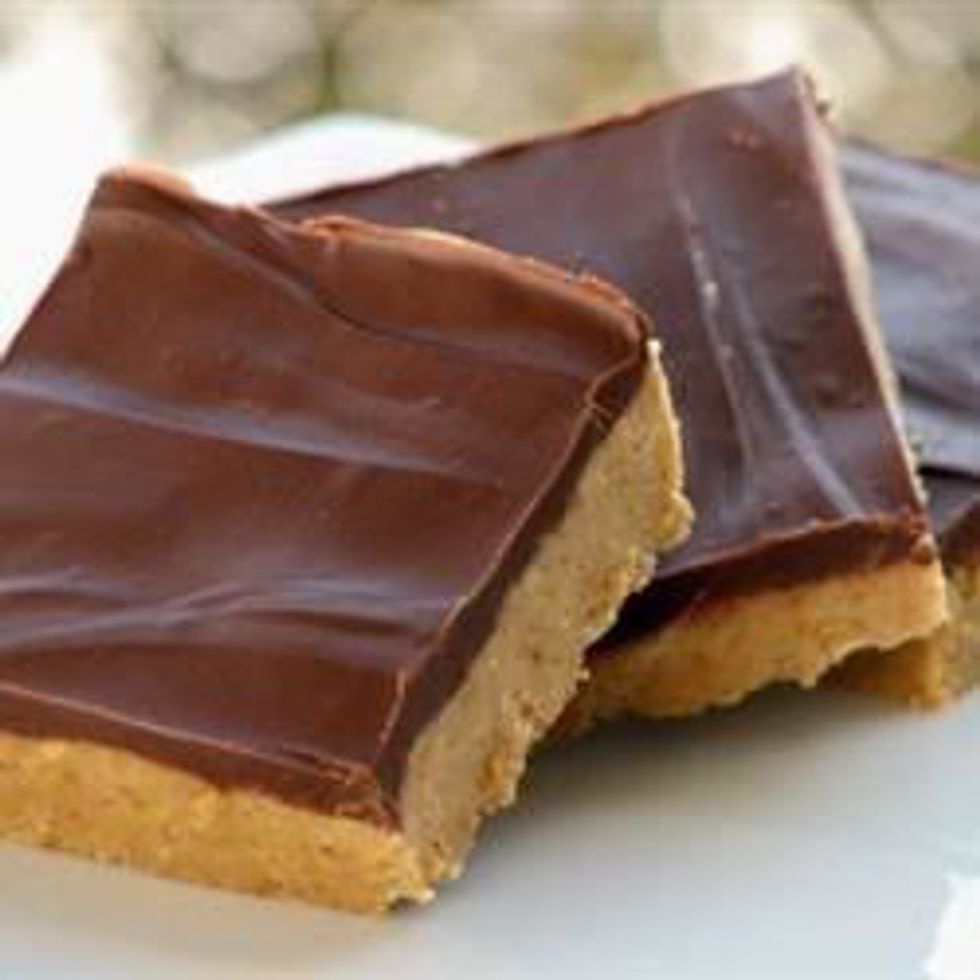 Find the recipe here.
Chocolate covered Oreos
My dad is the one in my family that has mastered this creation, but recently he's been passing the legacy onto my sister. I've also helped out a bit with making these in the past, and it can really be tons of fun. They're very simple to make; you just melt some chocolate, dip an Oreo in, and then drizzle it with colored chocolate or add sprinkles. I'm not even a huge fan of plain Oreos, but these chocolate covered ones are to die for.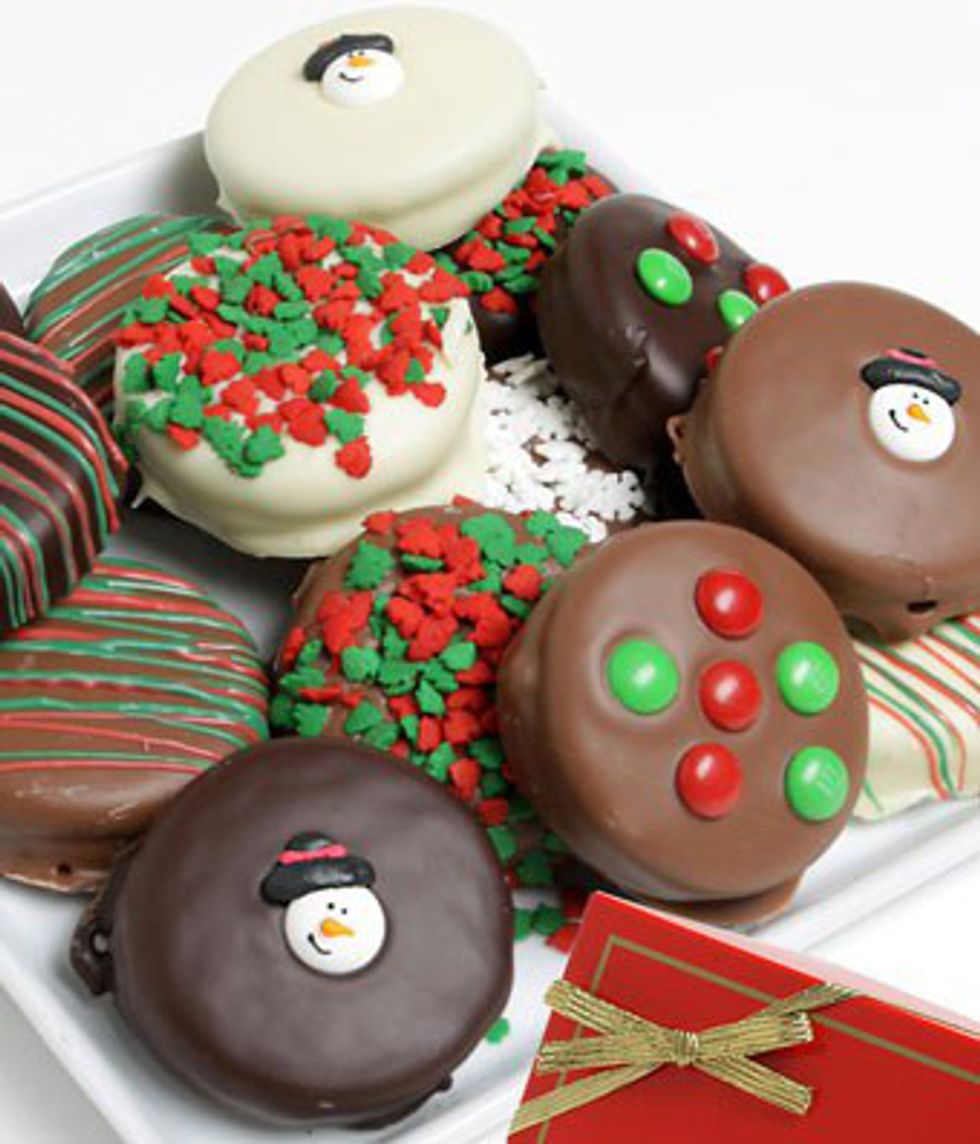 Find the recipe here.
Holiday Bark
While we've only made this once in our household, some minty chocolate bark is a great way to snack during the holidays. It's really fun to make, especially with younger kids, because in order to shape the pieces, you get to break it up with your hands!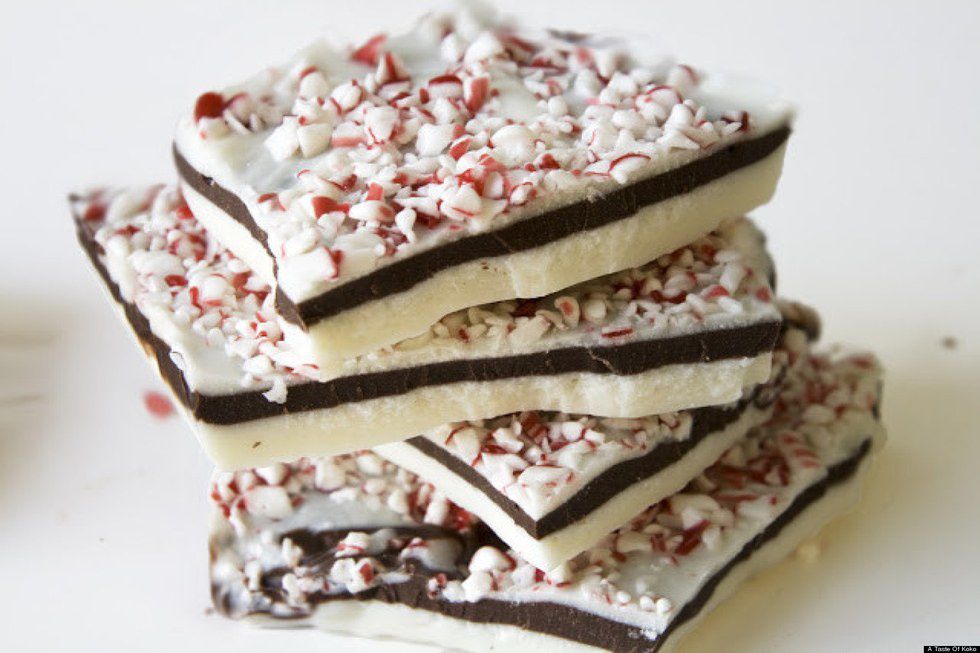 Find the recipe here.
Pizzelles
Not many people know what these are, but they are insanely good. A pizzelle is just an Italian cookie. Their batter is made just like any other cookie, but then it is cooked in a special machine that is almost like a waffle iron. Once they're done in there, they harden pretty quickly and you can dust them with confectioners' sugar for a little decoration. I've even put some sprinkles right in the batter to add a little color to them when they are done.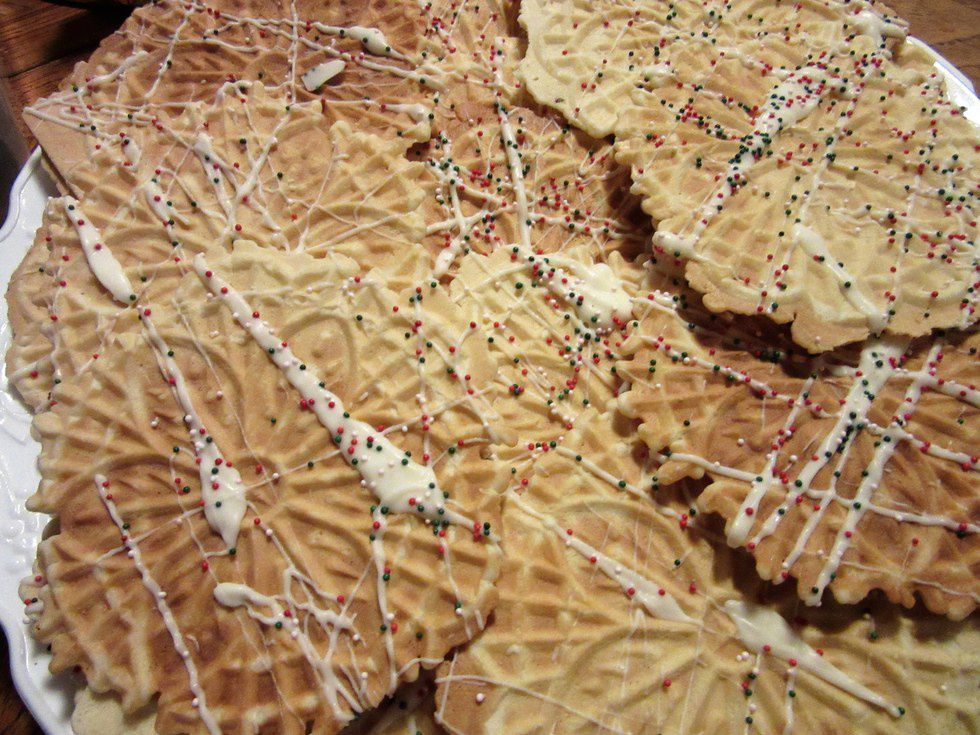 Find the recipe here.
Peanut butter blossoms
These are a great treat to have all year round, but if you dust the cookies with red and green sugar sprinkles it makes them Christmassy! You could even try switching out the regular Hershey's kisses for Candy Cane Hershey's Kisses.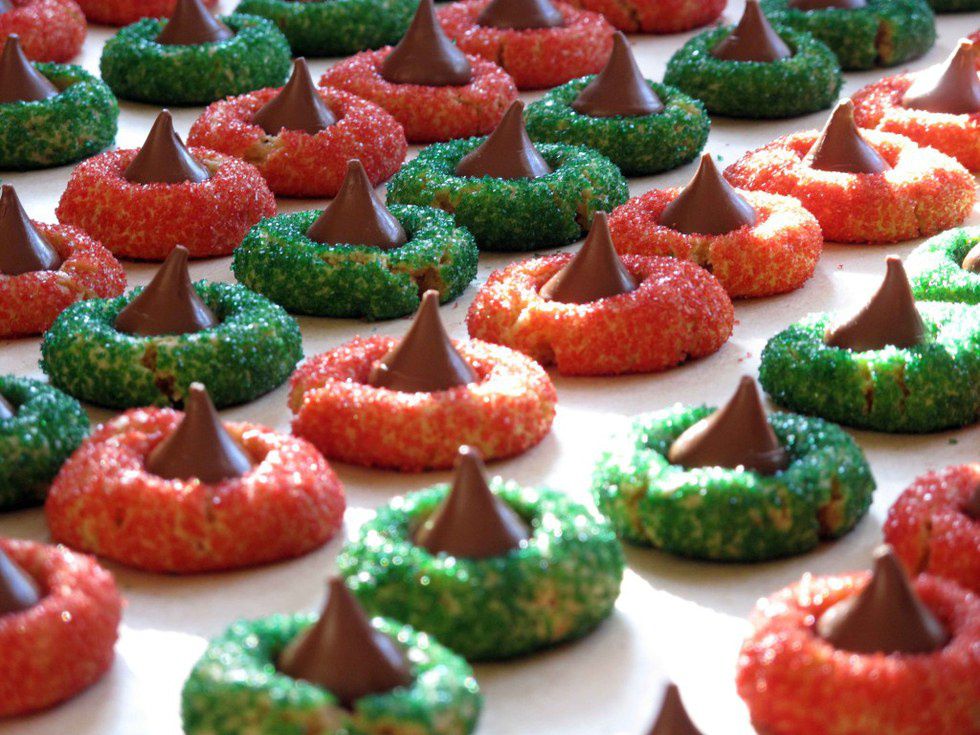 Find the recipe here.
Rolo Pretzel bites
Small bite-sized snacks like these are the reason everyone gains so much weight during the holidays. They're just so good that you can't stop eating them! This particular treat is really easy to make and just involves stacking a pretzel, a rolo, and a green or red M&M. You then have to put in in the oven for a little while so the three parts can all fuse together. When it's done you have a snack with a perfect mix of crunchy, smooth, and chewy components.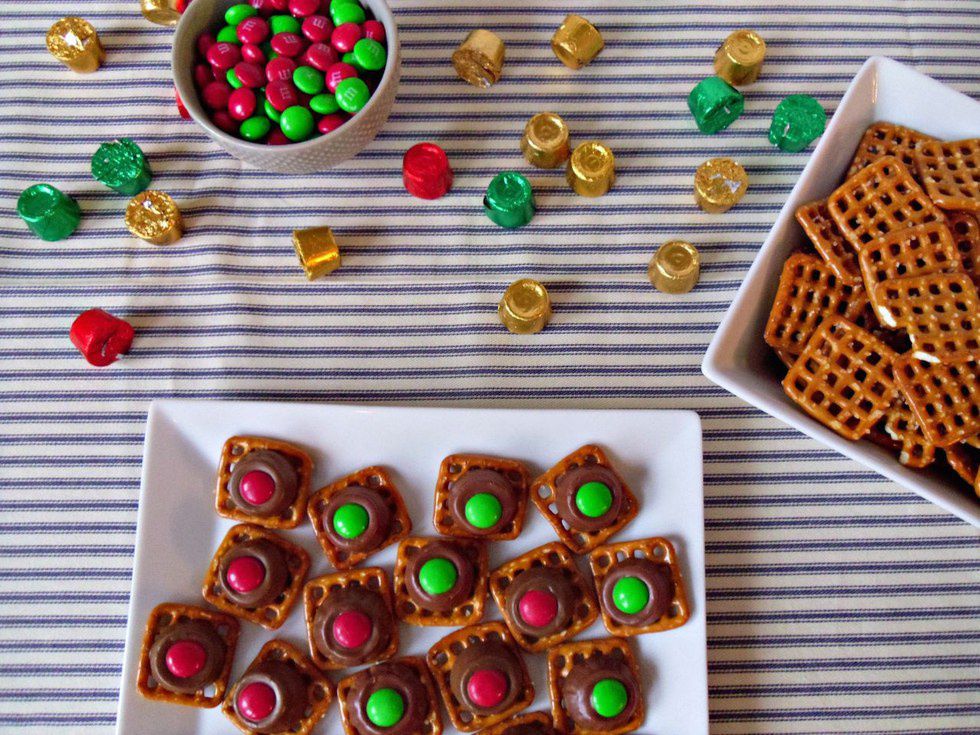 Find the recipe here.
Cupcake wreath
This one is really easy. All you have to do is make a ton of cupcakes (whatever flavor you desire,) top them off with green frosting, and then arrange them in a circle so it looks like a wreath! Once they're all arranged, add a red bow to the top out of frosting to really make the picture complete!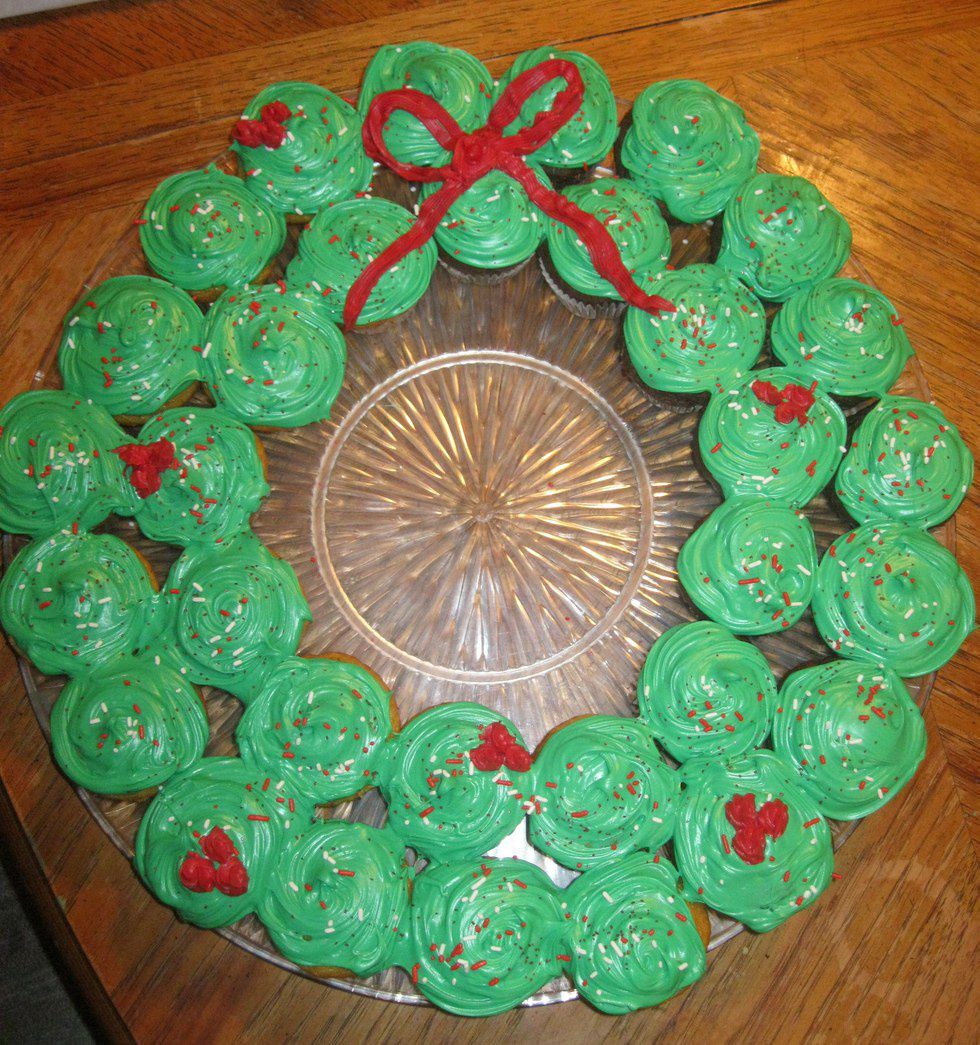 Find the recipe here.
Cake Balls
I have no idea how to describe how good these are. My sister has made them only once, but I could eat them forever. Different than a cake pop, these balls have frosting in their batter, so the texture is much creamier. The decorations are really what makes these a holiday treat.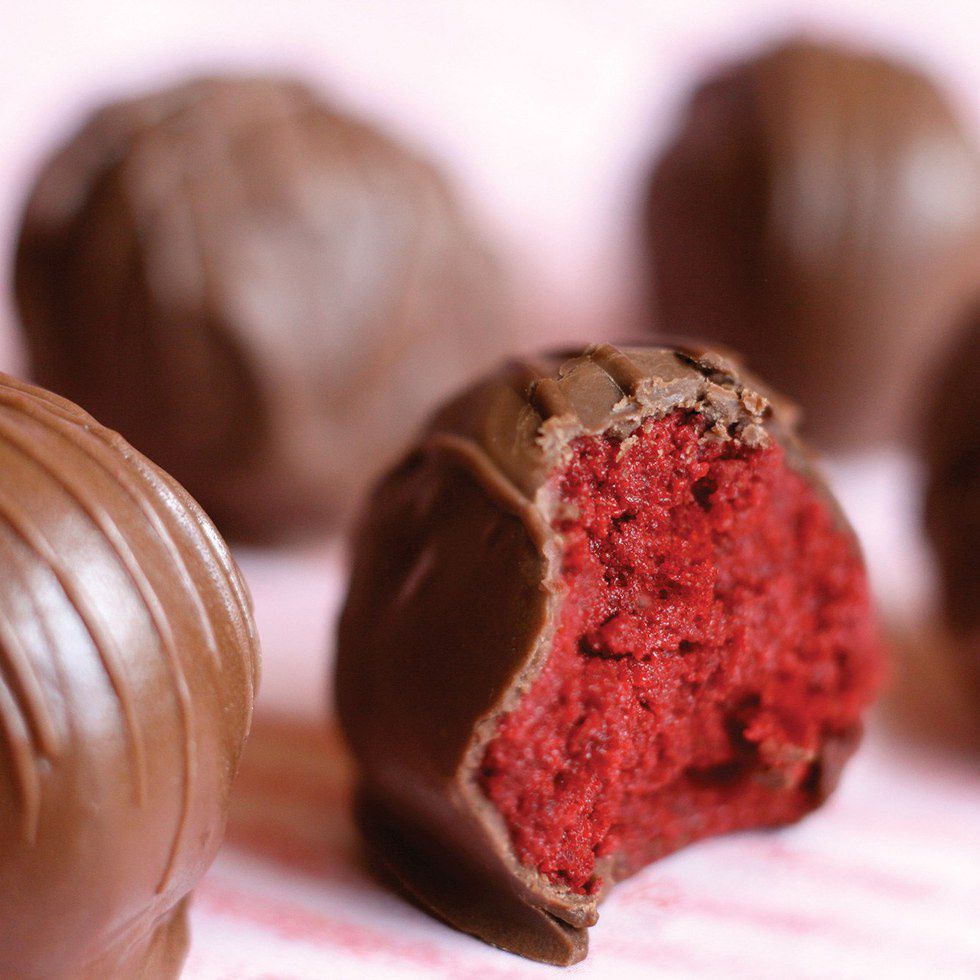 Find the recipe here.
Anything that looks Christmassy!
Pretty much any baked good can be turned into one suitable for the holidays if they are decorated right! I've seen brownies made to look like Christmas trees, cupcakes made to look like ornaments, and cake pops made to look like reindeer. If there's something sweet that you love to make or eat, come up with a creative way to turn it into something that fits the holiday season and it's sure to be a big hit with whoever you decide to share it with!