Tour Cycle is an upbeat and fun spin studio perfect for you and your girlfriends. It's located in the upcoming downtown area (860 Tchoupitoulas between Julia and St. Joseph) where you can walk to St. James or to Lucy's after your spin. Everything about Tour Cycle screams New Orleans. A member of the TOURteam said, "We are New Orleans only local dedicated cycle studio - vibrant mind, able body, happy heart! Our owner, Madeline, built the business from the ground up after graduating from Loyola in 2015. The branding and concept all have connections to her Louisiana roots. However, if you were to ask her, the focus would be on her team! The TOURteam is what makes our studio unique! Not only is our facility the best, but our instruction and customer service can't be topped!" There are water bottles, healthy snacks, and cute athletic wear sold at the front desk. If you bring your own water bottle there is a water station that has still, sparkling, and ambient water for your enjoyment. There are lockers, showers, and towels also provided free of charge.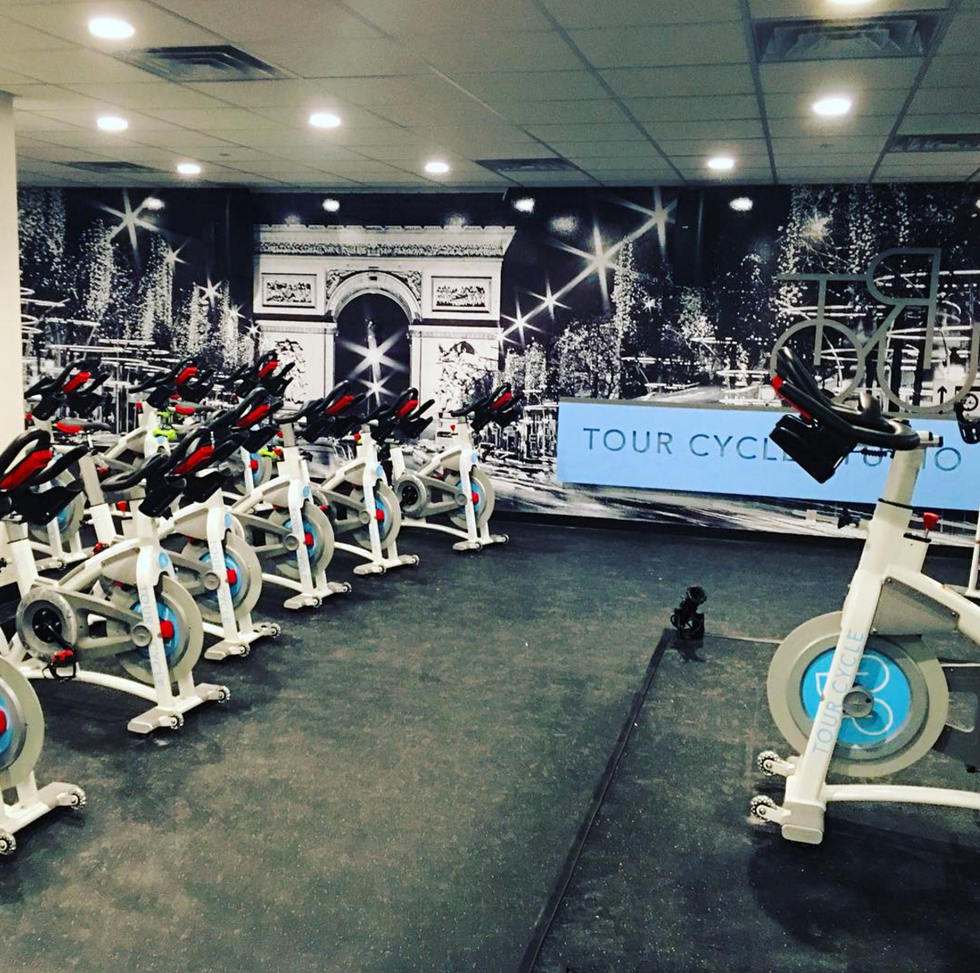 Here's the best part about TOUR Cycle — besides the fact you burn like 600 calories every ride— every now and then TOUR Cycle does themed rides. They will pick two artist and battle them throughout the workout. They have done Justin Bieber vs. Beyonce, Lady Gaga vs. Katy Perry, and most recently they did Old Britney vs. New Britney. Even if you can't make it to one of these rides, all of the instructors (no matter the time of day) will make sure your ride is fun and up-lifting. The bright lights that bump to the beat of the music while your surrounded by the pitch black motivate you becasue you truly feel like you're at a Kanye West concert. I come here with one of my best friends all the time, and even my mom comes occasionally. The classes TOUR Cycle provides are perfect for any level of fitness. Whether you're a Division 1 athlete or you have never worked out a day in your life, you can always go at your own place in these classes. The ride is what YOU make it! You and 34 closest friends can all fit in the Tour Studio together and go for a ride.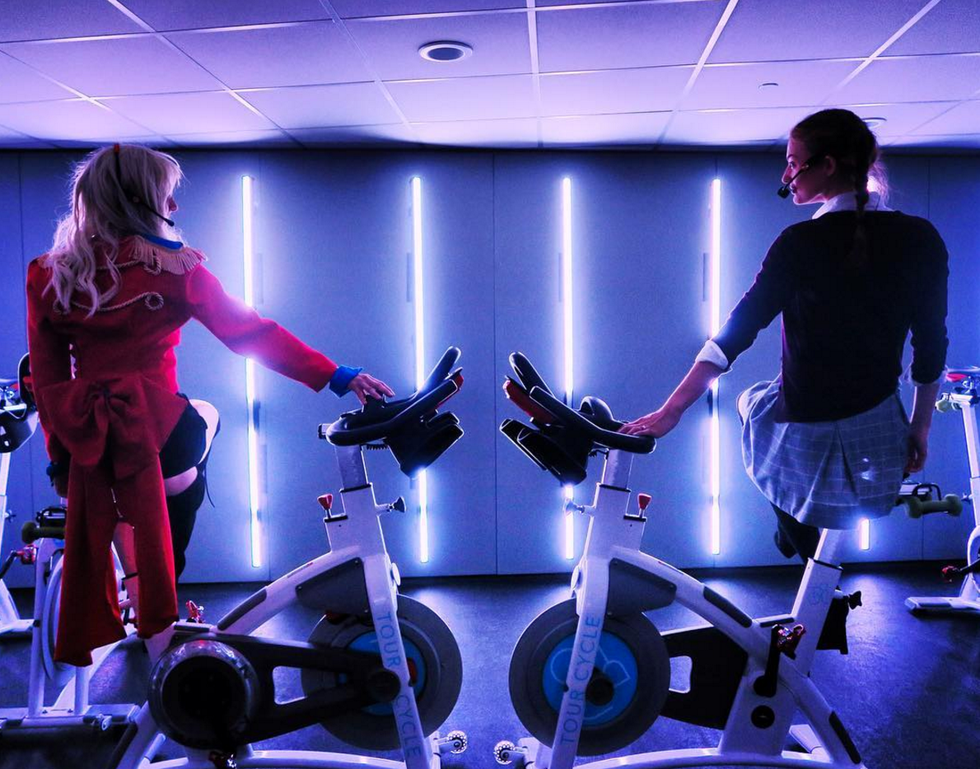 TOUR Cycle is the perfect place to start or continue your physical fitness journey. The instructors are friendly and are always willing to help you out if you're lost. I didn't know how to clip my shoes in, and honestly I can barely do it now, but the instructors always helped me out when I couldn't figure it out. The environment that TOUR Cycle provides makes you feel at home, as it should, because it's a locally owned business right in the heart of New Orleans. It's a local spin studio for locals to stay in shape. It's the perfect place to get fit and have fun doing it. Follow Tour Cycle on Instagram to stay up to date on all the fun rides they have planned throughout the year!