Today during my creative writing class, my instructor asked us to name our favorite authors. For me, the author that immediately came to mind was Rick Riordan.
I have been a huge fan of the Percy Jackson series since first reading it as a young teen. I love how Riordan adapted Greek mythology into an adventurous storyline with relatable characters. Percy, son of Poseidon, is a demigod who personifies what it means to be a hero. He is selfless, stands up for what he believes in, and will do anything to protect his friends and family.
However, like many fans, I was majorly disappointed after watching the two Percy Jackson movies "Percy Jackson & The Olympians: The Lightning Thief" (2010) and "Percy Jackson: Sea of Monsters" (2013). Riordan disapproves too; he has explicitly stated that he does not support these adaptations. For one, the characters in the movie were 16 years old instead of 12 years old. The plot was messed up too, as many important events and details from the book were excluded, such as Annabeth's missing magic baseball cap. Also, the acting was just plain bad. Many scenes, like Percy's sword-fighting scene, made me cringe.
When Disney purchased 20th Century Fox in 2017, it acquired the rights to Percy Jackson, and fans around the world stirred with excitement. Is it possible that Percy Jackson could reboot as a TV series or movie?
The answer is still uncertain, but it seems like we are closer than ever to it becoming a reality. In early December 2019, fans on Twitter spread the hashtag #DisneyAdaptPercyJackson. Pleasantly surprised, Riordan thanked his fans on Twitter on December 10 for getting the hashtag trending with no prompting. He mentioned that he was in Los Angeles, California at a meeting with Disney, "trying hard to convince the powers-to-be that this needs to happen for you, the fans." The enthusiasm online certainly helped make this a possibility. On December 12, 2019, Riordan tweeted another update: "Had some good meetings at Disney today. Way too early to know if anything might happen, but I will keep at it!"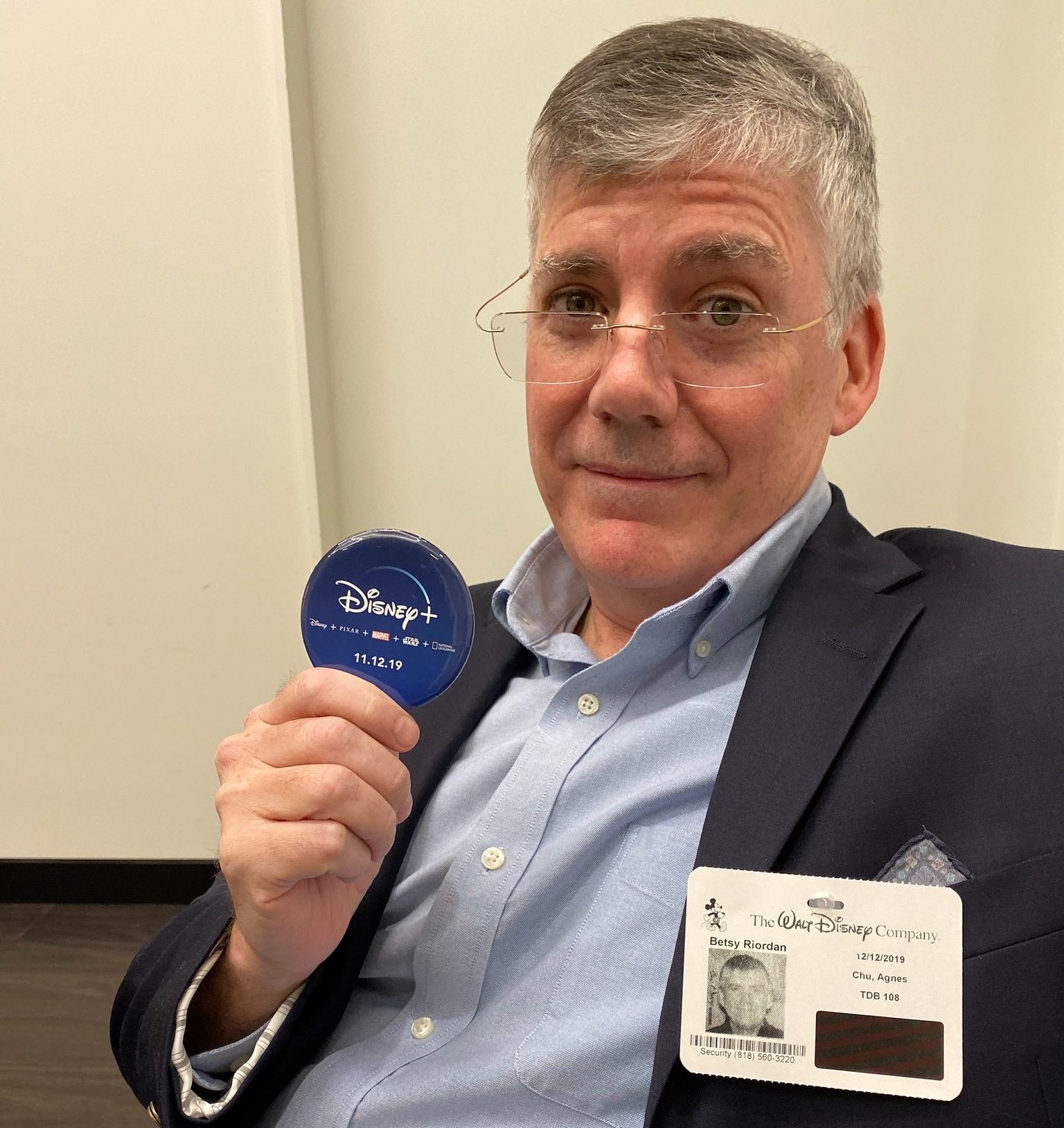 Rick Riordan at a meeting with Disney on December 12, 2019.Rick Riordan
Riordan's most recent update was on January 7, 2020, in which he ensured fans that he has not forgotten. He explained that it is a long process with many meetings still to come, but promised, "Believe me, when/if I have anything to announce, I will."

Though it is still uncertain whether Percy Jackson will actually be rebooted, this is a step in the right direction! Perhaps Percy will even be featured on Disney's new streaming service, Disney+, but for now, let's just hope this time around the producers will actually read the book.