I am not a Penn Stater myself, but after going to 4 Penn State tailgates I think I've gathered enough knowledge about the art of tailgating. Here are some tips if you're ever a newbie to PSU tailgating like I was:
1. Know the weather. And know the weather will change.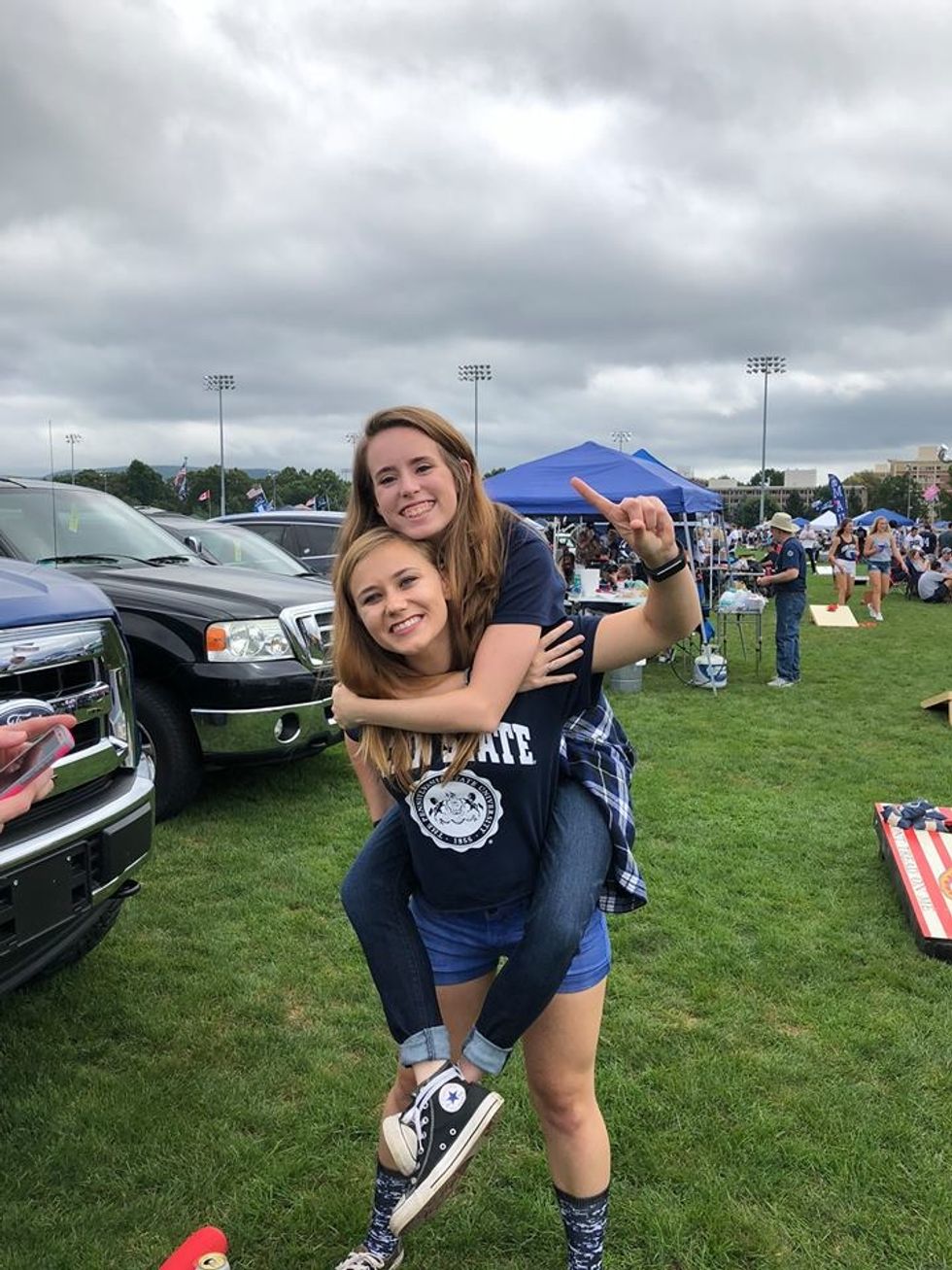 Emily Skane
Penn State weather is completely unpredictable. It could say all week that it's going to rain and be cold and turn out to be clear skies and sunny. Wear versatile clothing and be ready for whatever Mother Nature throws at you.
2. Bring food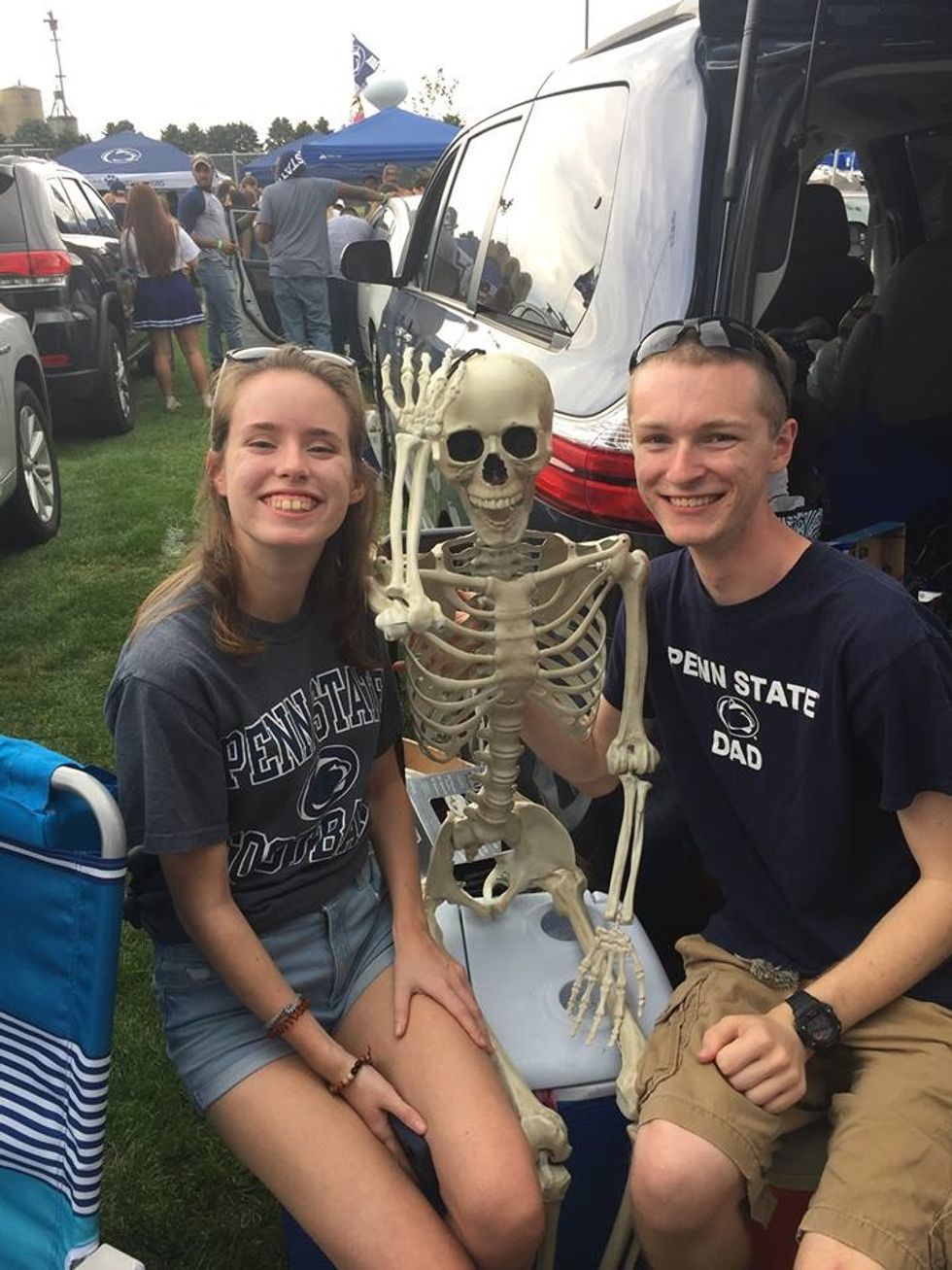 Emily Skane
Bring food with you to tailgate or you'll end up feeling like that skeleton, especially if it's a late game. Worse comes to worst, there will be plenty of Penn State moms around the tailgating fields just waiting to feed you, but it's always better to have your own snacks.
3. Comfortable shoes matter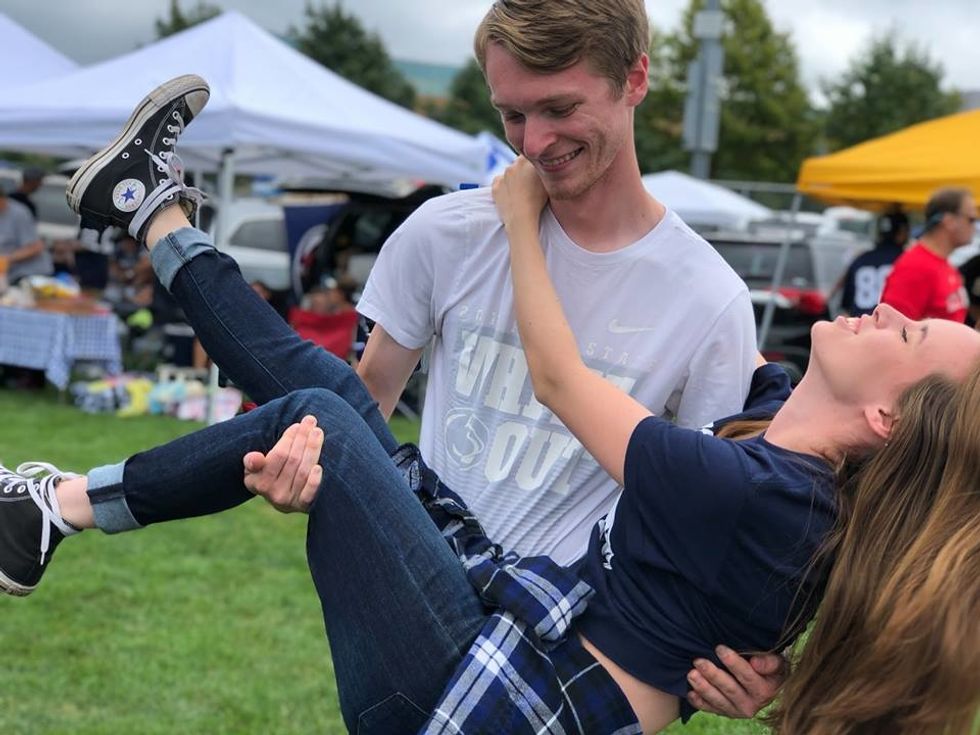 Emily Skane
Save your six-inch heels for the club. Do not wear uncomfortable shoes to tailgate and especially to the game, no matter how cute they are. Comfy yet cute shoes like Vans, Converse, and sneakers are the way to go. Your feet will be sore either way but at least with comfortable shoes, they'll hurt less.
4. Don't overdo it on the tailgating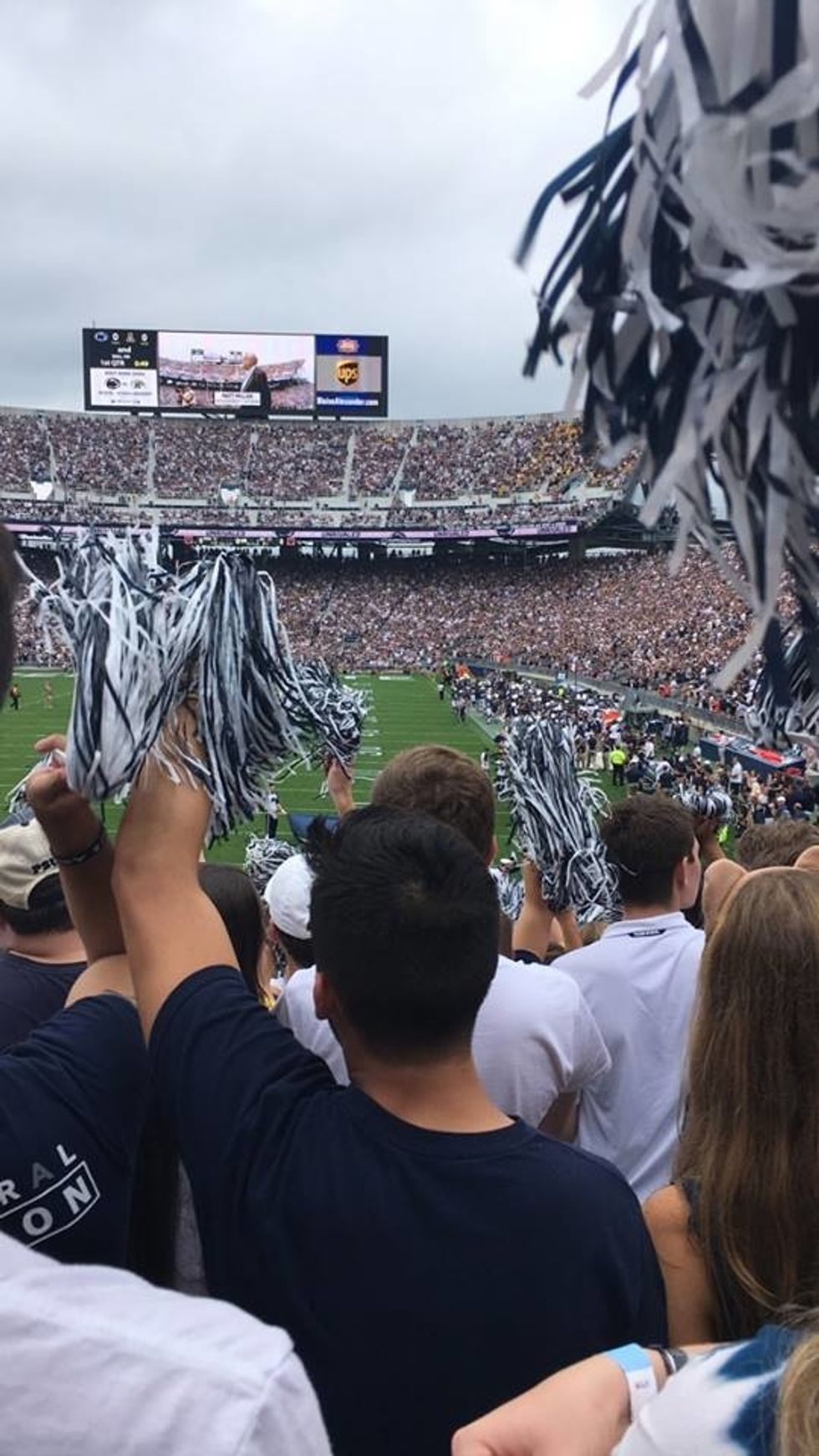 Emily Skane
Tailgating is a time to have fun and enjoy yourself before the game but know your limits. Watch out for that one friend that can get a little too wild. You don't want to miss the game so look out for your friends and make sure everyone is being safe.
5. Bring your A-team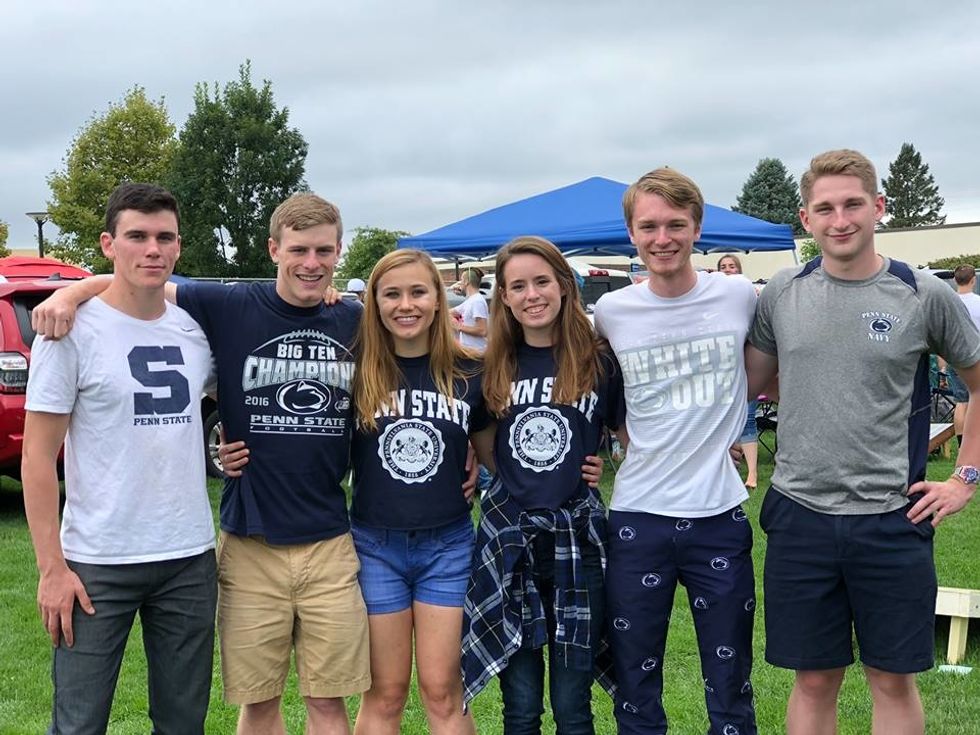 Emily Skane
A tailgate isn't fun without your friends. Bring cornhole, a speaker, and some good friends and you'll be set for an awesome tailgate.
Penn State tailgates are legendary. I'm sure everyone has heard some pretty wild stories from a friend about a Penn State tailgate and it can be a little overwhelming the first time you tailgate yourself. Hopefully, this quick beginners guide is enough to get you through you're first tailgate a little more prepared.