Despite having similar titles it seems that the overtly sexual, cult classic, musical "The Rocky Horror Picture Show" is just not very similar to "Rocky," a sports drama classic that came out the following year. For those who don't know, "The Rocky Horror Picture Show" focuses on a young couple, Brad and Janet, whom happen upon a strange mansion owned by the transvestite, Dr. Frank-N-Furter of the planet Transsexual Transylvania, who shows them his Frankenstein-like creation along with his extreme, glamorous lifestyle. Contrastingly, the movie "Rocky" portrays a simple man who by day works as a debt collector for a loan shark and by night boxes in clubs against fighters who, like himself, never made it to the big time. But that all changes when the internationally famous Apollo Creed gives the southpaw a chance to fight against him on Independence day. Both movies are obviously of different genres and themes, but a few obscure similarities makes all of the difference.
1. Both movies feature a young, innocent couple. In "The Rocky Horror Picture Show" this is, as previously mentioned, Brad and Janet, the boring, like-minded fiancés. However, although the movies both feature young, naïve couples, the relationship between Adrian and Rocky in "Rocky" is not spurted out of their similarities, but differences, which allow them to complete one another.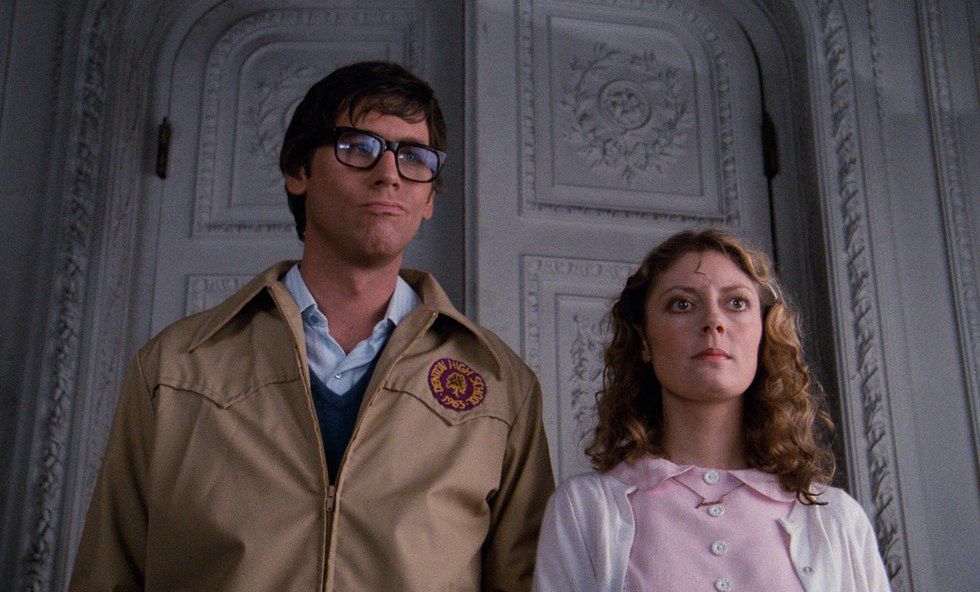 Brad and Janet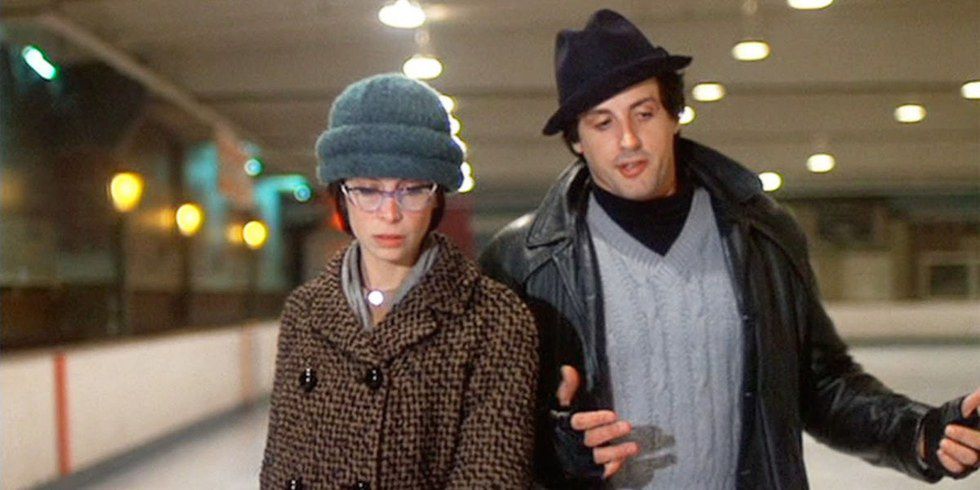 Rocky and Adrian
2. The audiences of both films are introduced to a balding, older gentleman with a memorable voice. In "Rocky" this happens to be Micky, Rocky's experienced, tough trainer, who is remembered for his powerful, growling voice. Similarly, "The Rocky Horror Picture Show" features Riff Raff, Dr. Frank-N-Furter's oddly voiced handyman who also acts as an allegory for Fritz of the 1931 movie "Frankenstein," the hunchbacked servant of Dr. Frankenstein.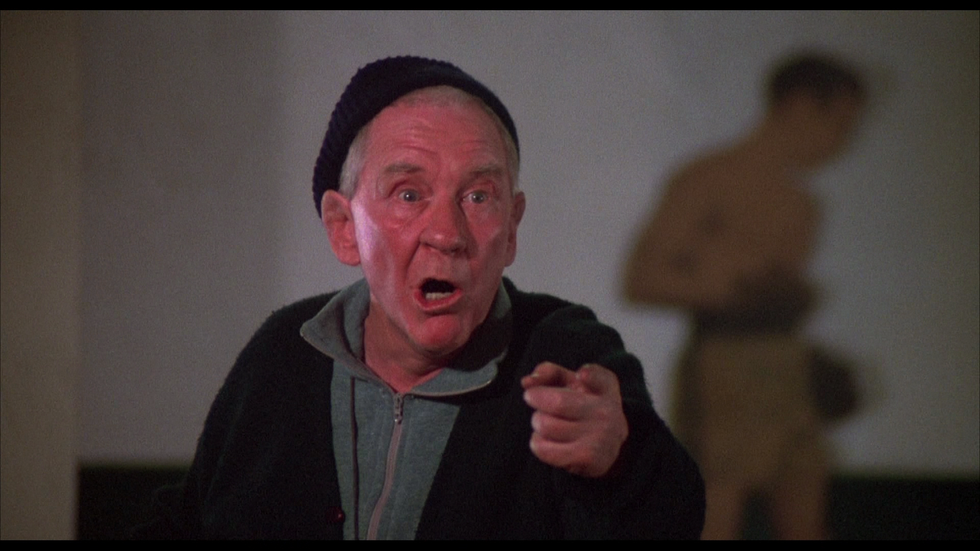 "Rocky's" Mickey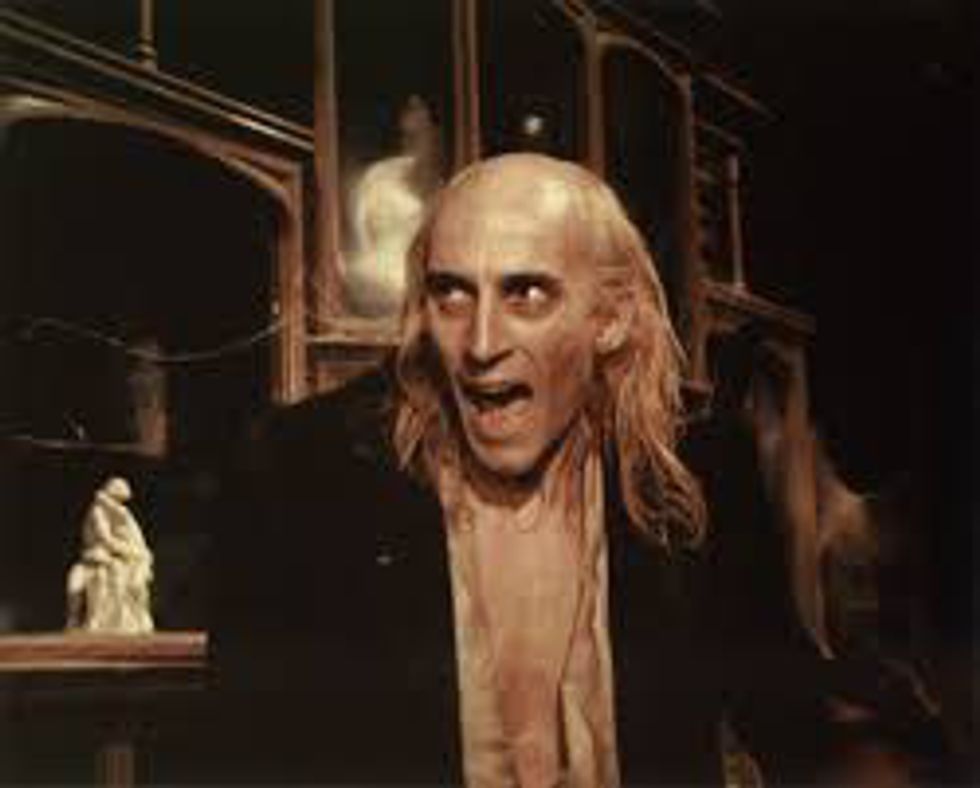 Riff Raff
3. Just like the world of 1970's boxing portrayed in "Rocky," Dr. Frank-N-Furter likes to see his men scantily-clad. Not to mention muscular.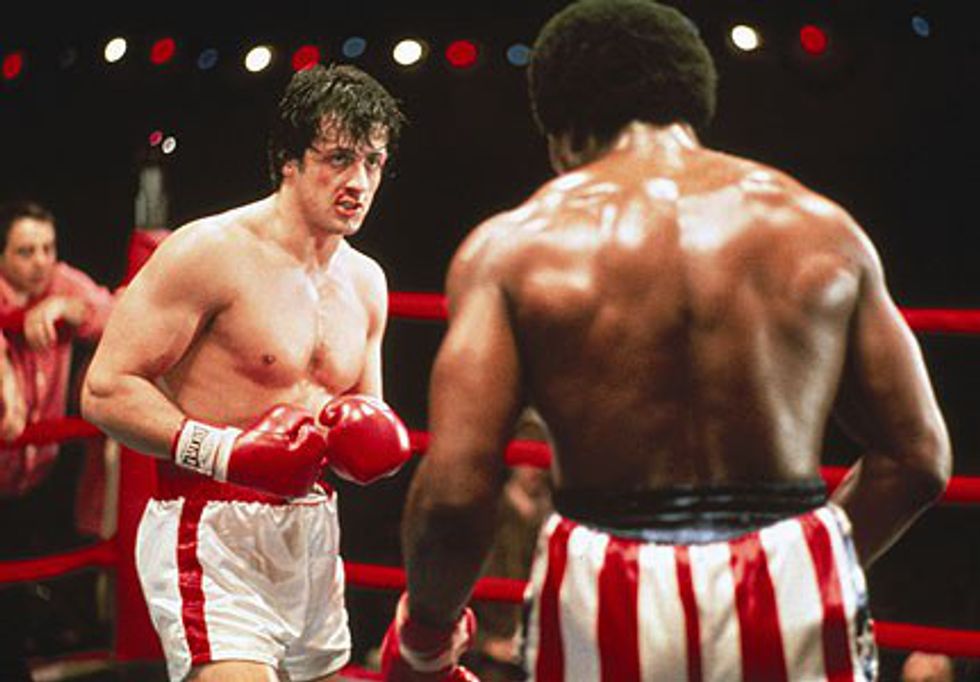 Rocky and Apollo Creed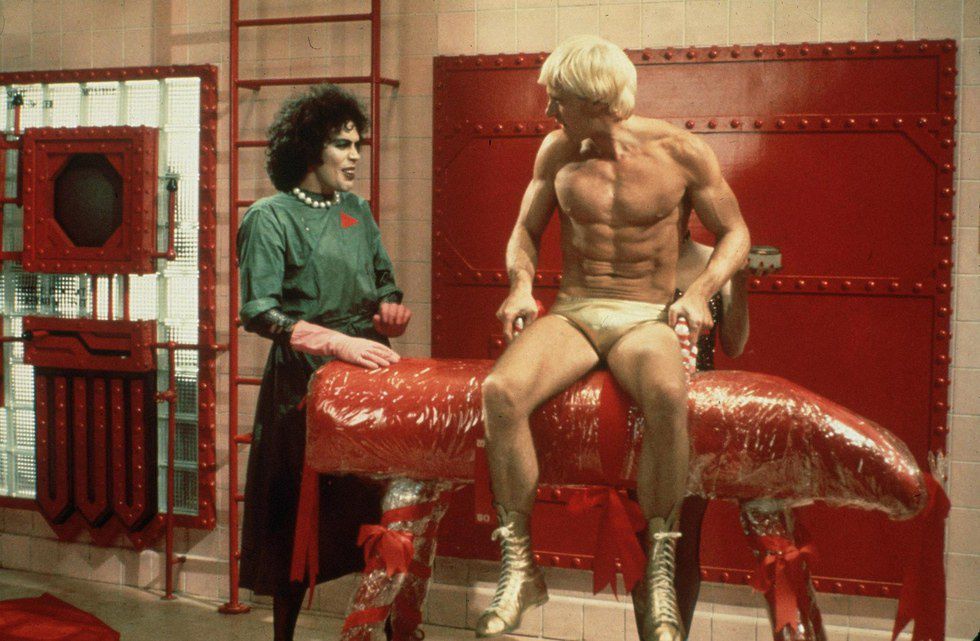 Dr. Frank-N-Furter and Rocky

4. Which brings us to the fact that both movies have a character named Rocky. As I've discussed in a previous article, the name "Rocky" refers to a person who is "similar to a rock." This could be perceived as a compliment since rocks are often strong, but one thing that rocks often aren't is smart. That being said, Rocky is the perfect name to describe the Rocky of "The Rocky Horror Picture Show" (Dr. Frank-N-Furter's creation and allegory for Frankenstein's monster) and Rocky of "Rocky" who claims that fighting is all he can do.
5. The movies both feature a more or less memorable and unique workout scene. "Rocky's" Rocky chases chickens for speed, punches cow carcasses for strength, and runs pretty much all over Philadelphia in a pair of Converse that could not possibly be good for his arches. In the same way, when Dr. Frank-N-Furter's creation, Rocky, comes to life, Frank-N-Furter produces his own unique workout plan complete with lifting candy-striped weights.
[rebelmouse-proxy-image https://media.rbl.ms/image?u=%2Ffiles%2F2016%2F05%2F26%2F635999034788648894852399830_Rocky%2520w%2520chicken.gif&ho=https%3A%2F%2Faz616578.vo.msecnd.net&s=225&h=7c39729fcf48b30dcd47bc395476ef94c50d76f7361b2c7afb87fec02c58a2bb&size=980x&c=3361336373 crop_info="%7B%22image%22%3A%20%22https%3A//media.rbl.ms/image%3Fu%3D%252Ffiles%252F2016%252F05%252F26%252F635999034788648894852399830_Rocky%252520w%252520chicken.gif%26ho%3Dhttps%253A%252F%252Faz616578.vo.msecnd.net%26s%3D225%26h%3D7c39729fcf48b30dcd47bc395476ef94c50d76f7361b2c7afb87fec02c58a2bb%26size%3D980x%26c%3D3361336373%22%7D" expand=1]
Rocky is victorious over the chicken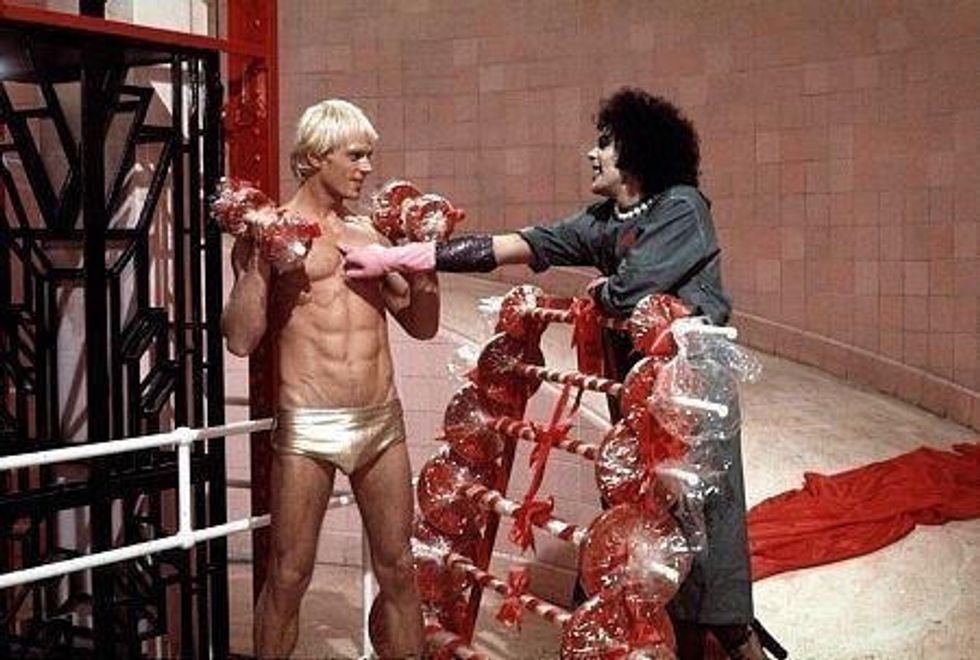 Frank-N-Furter weight trains with Rocky
6. Lastly, both women are transformed by the end of both movies. "Rocky's" Adrian begins the movie as a shy, soft spoken woman working in a pet store, but transforms into a more fashionable, confident version of herself just in time for the final fight scene. Similarly, "The Rocky Horror Picture Show's," Janet, along with Brad, transforms from an innocent, modestly dressed couple to sex-driven, confused, yet more lively version of their former selves.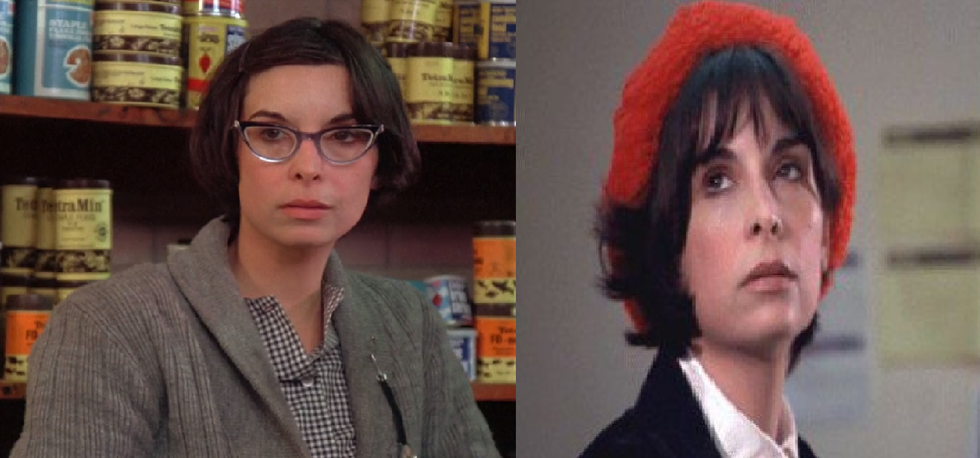 Adrian in the beginning vs. Adrian at the final fight scene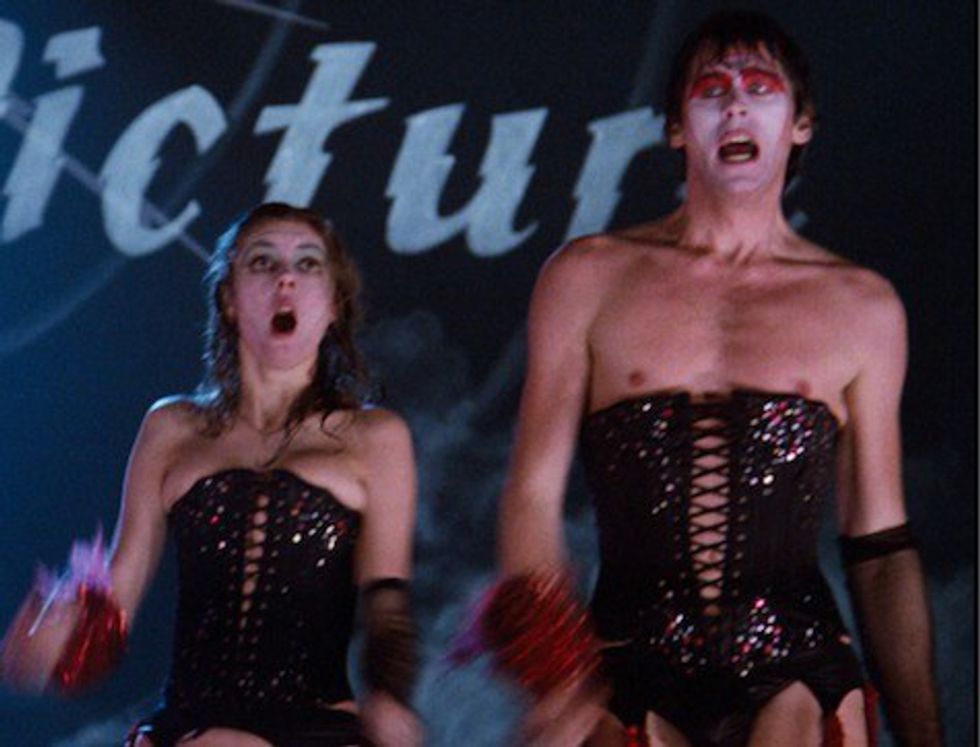 Brad and Janet by the end of the movie