Day ??? in quarantine and Amazon purchases don't seem to be slowing down — especially for the essential items, which (not surprisingly) seem to include sex toys. That's right, Amazon's best-selling sex toys are doing just as O'mazing as (or possibly better than) ever.
While the Clitoral Sucking Vibrator by Tracy's Dog we spoke about last week earned its spot at number one according to reviews, PALOQUETH's G Spot Rabbit Vibrator is tied for first — except it costs even less! Normally $39.99, this hot commodity is now on sale for $26.99.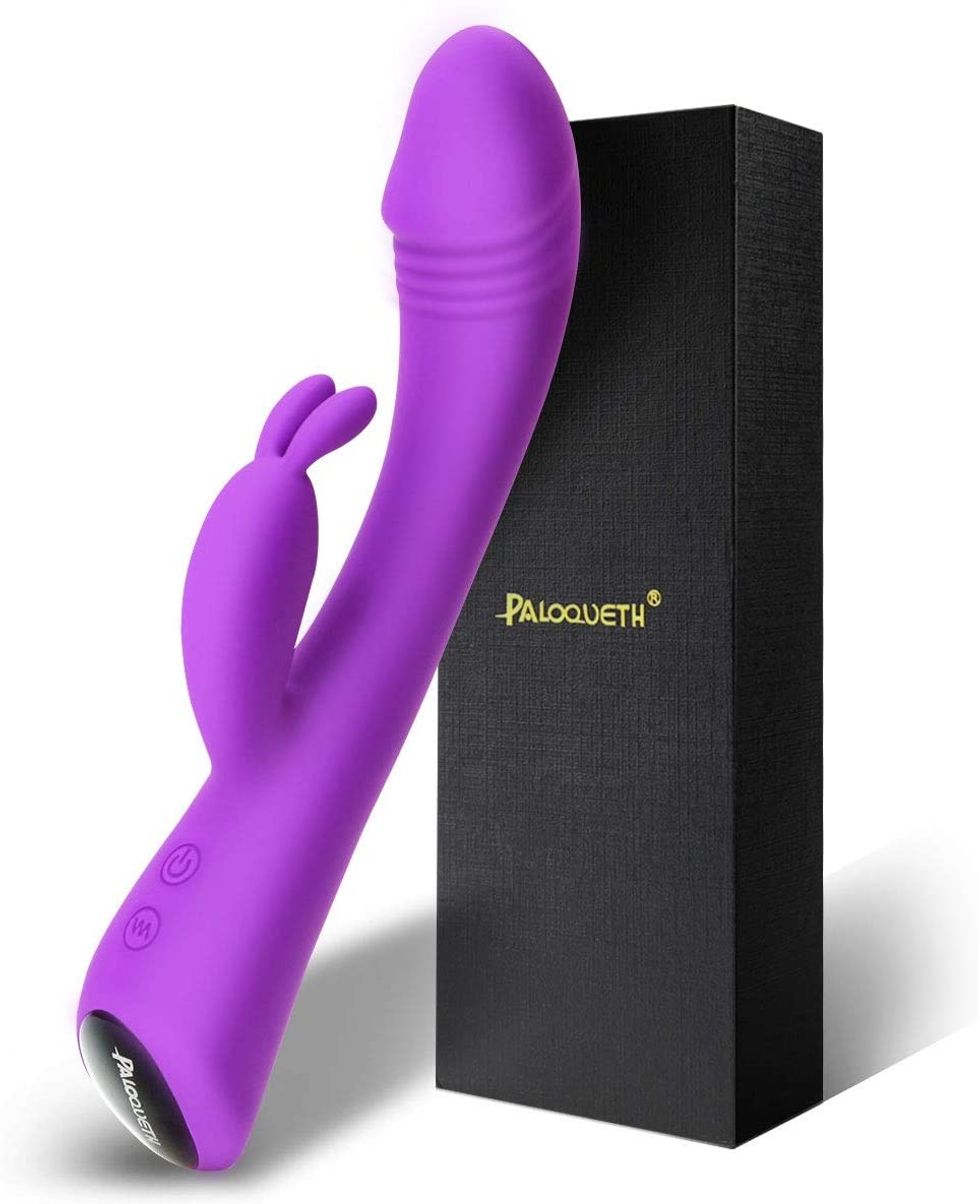 PALOQUETH
PALOQUETH describes the toy as a silicone dildo vibrator (for both internal and external use) "ergonomically angled to hit your elusive pleasure zone with ease, while a pair of bunny ears sit in prime position to stimulate your clitoris with scintillating vibrations."
A bargain, for sure, considering the sex toy brand's description alone is worth its weight in gold. And that's not even getting to all the reviews, including an anonymous one that's (warning!) borderline pornographic, and 100 percent necessary for curious buyers.
"When I turned it on it was like nothing I've ever experienced in my whole life. I couldn't hear, couldn't move. I felt like my body levitated off the bed! I felt a little spicy and turned it up a couple notches and BAM! I instantly came! I felt like my body exploded internally and externally at the same time (which has never been possible for me)."
That mindblowing review alone is enough to make you want to hit "Add to Cart," but it's just one of over 2,900 five-star reviews. If you want to read more, I recommend popping over to do some "light" reading (I'd share others, but I think I'll keep this PG-13).
As an Amazon Affiliate partner, Odyssey may earn a portion of qualifying sales.

Follow Swoon on Instagram.