We have become accustomed to instant gratification — and I do mean instant. A Google search can wield over 620,000 results in 2.5 seconds, while you can access millions of videos on Youtube at the tap of your fingertip. You can click that purplish-pink icon on your Smartphone that resembles an old Polaroid camera and you're exposed to over 700 million user profiles.
It's all there for us to soak up like sponges — and we don't just suck it up, we bask in the tub of stimulation until we're as pruned as a dried apricot.
I check my Instagram as soon as I wake up. I listen to Youtube videos on my way to work. I watch Family Guy on Netflix before I go to sleep. Every single day is filled with harsh, blue-light images, or Aden-filtered pictures of what my 800+ acquaintances had for dinner that day.
Our lives are comprised of light, sound, and text that never ends.
It's quite… unnatural.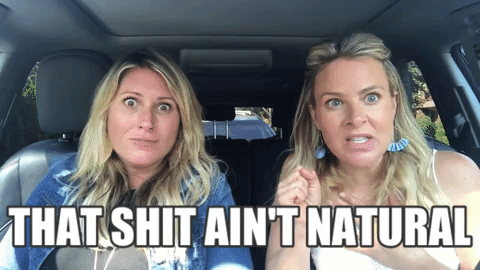 I'm not a social media or technology basher, so please don't take it that way; but, I have noticed their effects on society. I find myself more restless than I've ever been before, and I was quite the hyperactive child. My mind and body never seem to settle, as if there's always a need for more and more stimulation. I can't help but to think it's the same for other people.
In fact, I know it is. Almost a year ago, I was at the Newark airport on my way to Puerto Rico. I noticed that every single person was glued to their phone screen or the television screens, even when they had friends and family to talk to sitting right next to them. When I went to eat at one of the airport restaurants, there were tablets stationed at every seat with games and other applications. We actually had to order our food using the tablets.
I used to work part-time at a restaurant and I had the pleasure of serving a good-looking older couple, maybe in their late-forties. They had all of five minutes of conversation before the gentlemen proceeded to pull out his phone and check whatever notifications he received, while the lady stared at the television screen behind his head.
Is human interaction becoming too boring these days?
Every doctor's office comes handy with magazines and newspapers, yet we'd rather catch up on celebrity gossip and political news on our 4.7in display screens.
I mean, how can we resist when there's moving pictures and bright, fuzzy lights jumping out at us at every turn? Words on a page just can't compare.
And I find that a problem.
As we soak in more and more of our pixelated addictions, we become desensitized, itching for something more grand and interesting. Speaking for the young people of my generation, we can waste over an hour on Instagram, Facebook, or Twitter… And be bored the whole time we're doing it. I've seen people click out of Instagram, look at their surroundings for ten seconds, then click back onto the app they just closed out of.
I've done it myself. In today's fast-paced and sensory-overloaded world, there's no room for quiet time or intervals of nothingness. The idea of nothingness has become innately boring. We have to feast on constant motion and action, leaving us feeling fidgety or spiritless if we're not doing something at all times. We have slipped into a cycle of self-deprecating madness, hopelessly trying to motivate and berate ourselves into being more productive and reaching our goals, only to spend a significant portion of our time on our apps trying to cure our boredom and aimlessness, which then leads to us beating ourselves up about wasting time on our apps.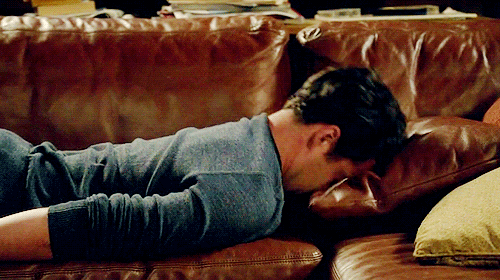 We see images of people hiking, clubbing, or going on business meetings (from my personal experience, I can vouch that many of those 'business meetings' people like to post aren't actual business meetings, but I digress) and that plants the seed for our restlessness to grow.
We see, hear, and feel too much, leaving us with a need to go, go, go (or compete, compete, compete). What we see and hear online poisons us into thinking that life itself should always be as sensational as the Youtube videos, Netflix shows, and professional-looking Instagram photos we see.
Here's an excerpt from Psychology Today:
According to a recent study by UK disability charity Scope, of 1500 Facebook and Twitter users surveyed, 62 percent reported feeling inadequate and 60 percent reported feelings of jealousy from comparing themselves to other users.
We are so plugged in that we misconstrue what we see online as actual reality. And the crazy thing is, even though many of us feel negative after using social media, we just. Can't. Stop.
We are so used to receiving that form of stimulation that life seems foreign and empty without it. The kicker is that it's not. Life continues to go on whether or not we check status updates or watch a TV show. Our feelings of boredom are mental blocks we place on ourselves, triggered by weeks, months, and years of colorful pictures being thrown into our face. Overstimulation is what causes most of our day-to-day activities to feel underwhelming and uninteresting. We crave to be interested so much that we inhibit ourselves from doing things that are actually interesting.
Social media and other online sights are like the bad kind of sugar — it tastes good, but doesn't fill you up. Checking posts are fulfilling for all of ten minutes, but then you're left with feelings of dissatisfaction and boredom.
Unplug and unwind. Read a book, start that exercise plan you've been wanting to for a while, or get started on that business proposal. The less stimulated you are, the more productive and fulfilled you'll be. Our brains are the OG of televisions and social media — it's all the entertainment we ever need.