Thanksgiving is a holiday that is filled with family, friends and of course good food. Whether you haven't seen your relatives in a while or see them every day, you want to look nice for the holiday and make a good impression. Here are some of my favorite outfits that are very stylish and comfortable and are perfect to wear this Thanksgiving!

1. Cozy Sweater and Leather Pants

This outfit is super cute and trendy for Thanksgiving. The pumpkin colored sweater brings a fall feel to your outfit. The sweater will keep you warm and the leather pants are very unique. Adding a scarf makes this outfit and pulls together the whole look. Add some suede booties and a cross body bag to finish off the outfit!
2. White Blouse, Jeans, Booties and Scarf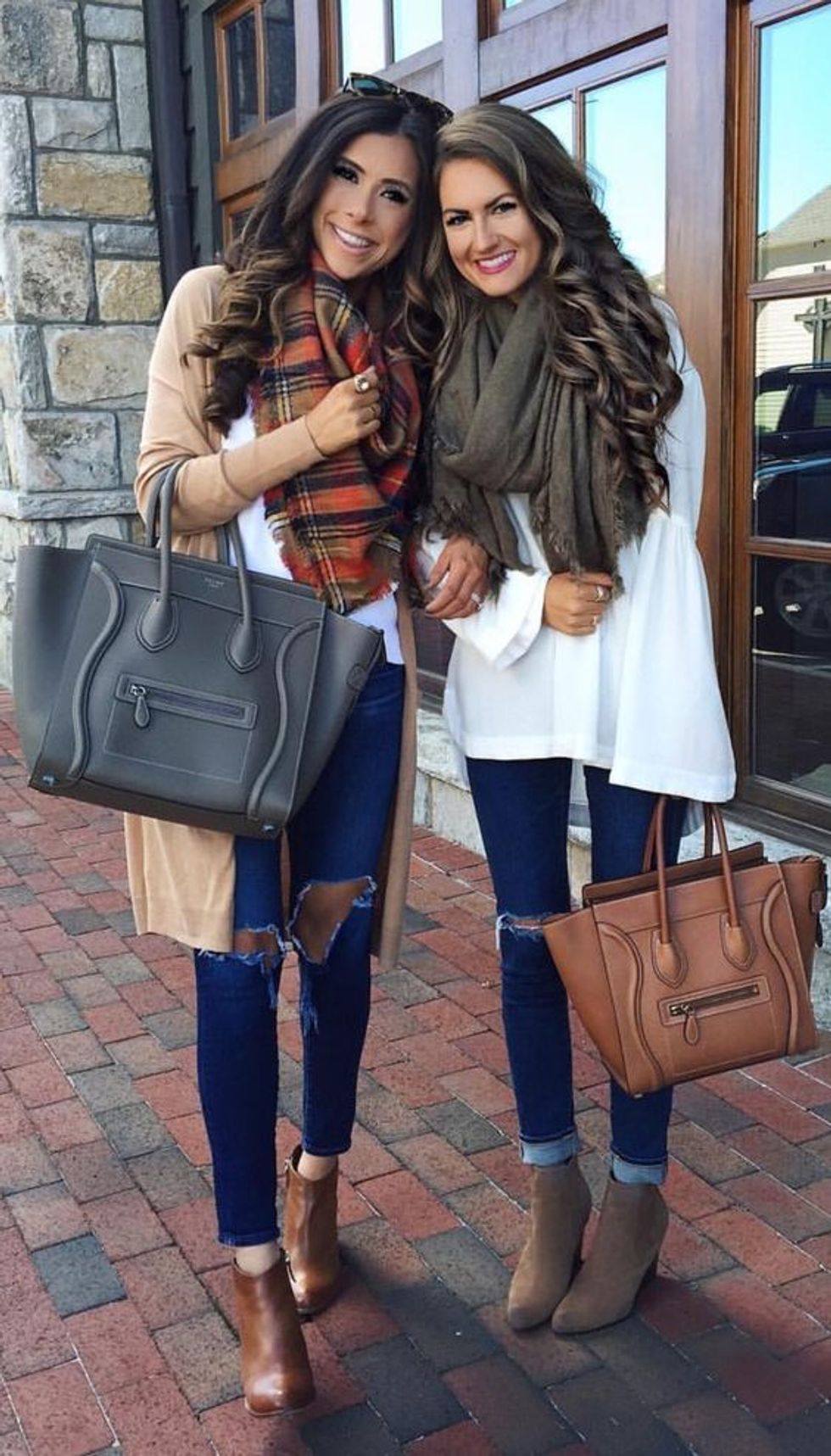 This outfit idea is another great option for Thanksgiving. The white blouse gives a very clean look and looks great with classic blue jeans. You can roll the jeans up to give more detail or leave them be. The outfit looks great with a pair of leather or suede booties which help to dress up the look a bit. Give some color and texture to the blouse by adding your favorite scarf. I prefer plaid scarves which have orange, browns and burgundy tones which give an autumn aesthetic. Add a bag, fun rings or even a pair of sunglasses to accessorize!
3. Sweater Dress, Floppy Hat and Thigh Highs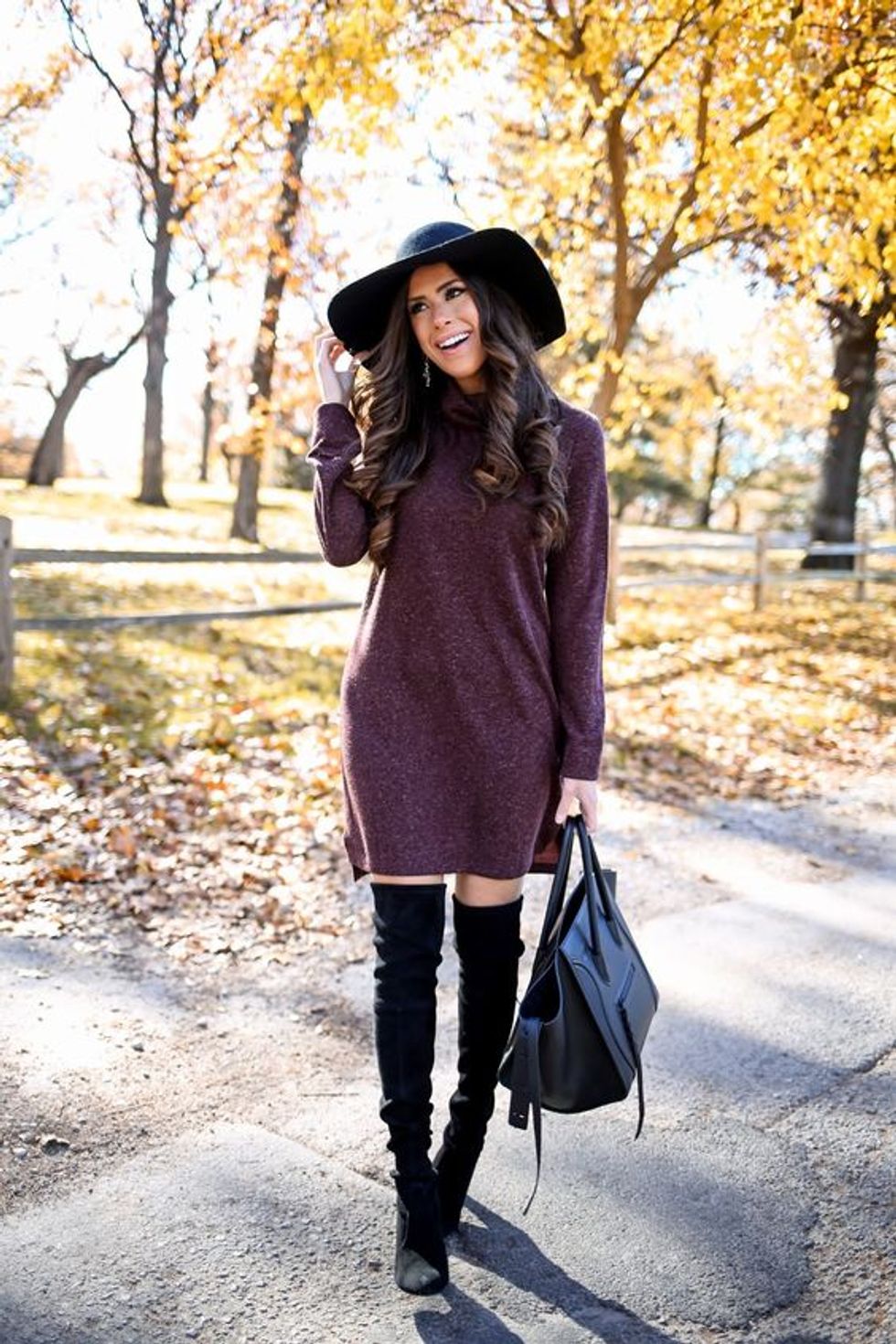 This is easily my favorite outfit to wear on Thanksgiving. It is such a simple outfit but is also very dressy at the same time. Thigh high boots are very in right now and go perfectly with a sweater dress. Add a big floppy hat and a leather tote to add something a little extra!
4. Suede Skirt and Cardigan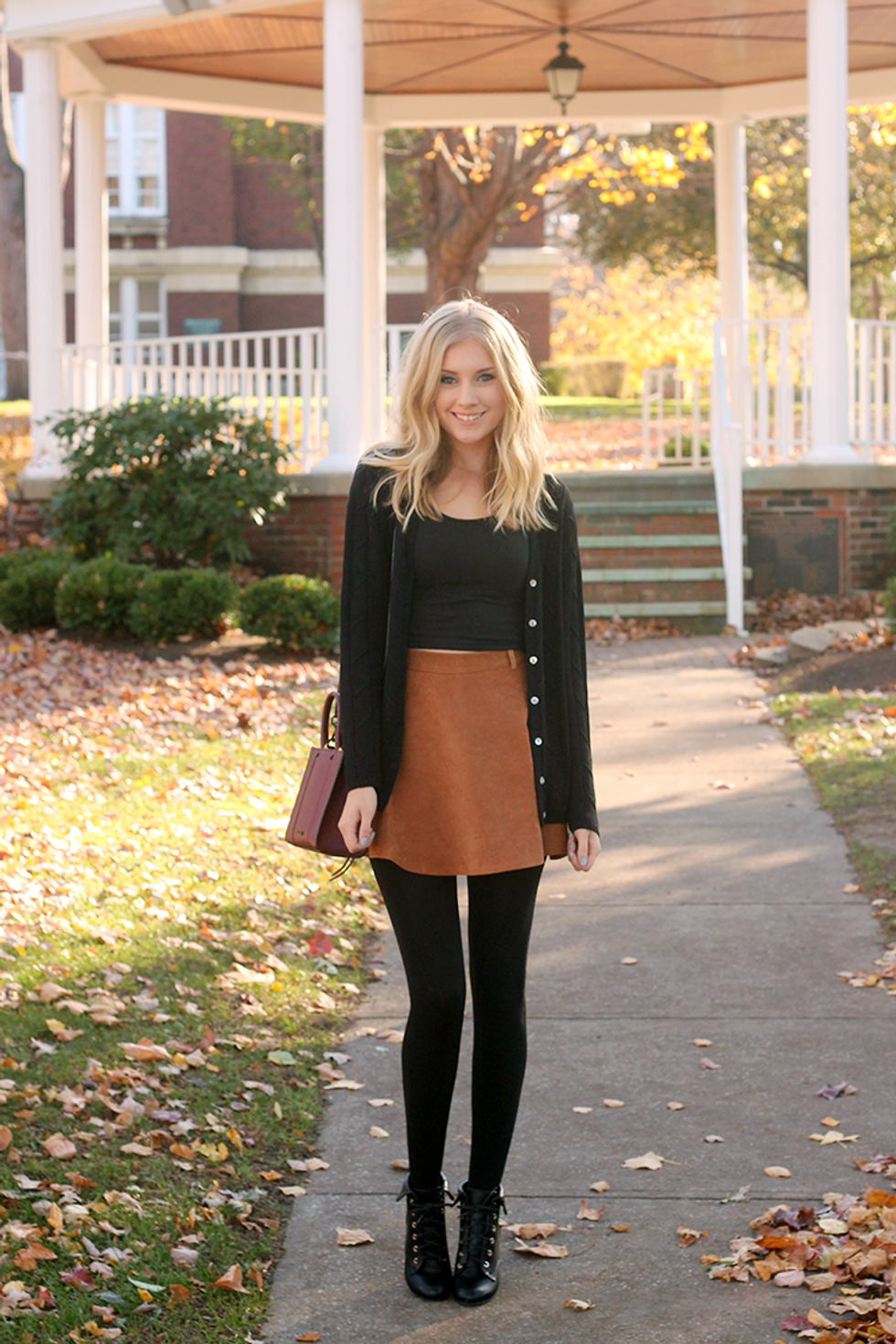 This outfit is another great option to wear on Thanksgiving. The suede skirt brings color to the rest of the outfit and is dressy but not over the top. Adding tights gives some detail and the cardigan will make you super comfortable and cozy. You can wear booties with this outfit or even swap them out for a pair of flats!
5. Oversized Sweater, Leggings and Leather Boots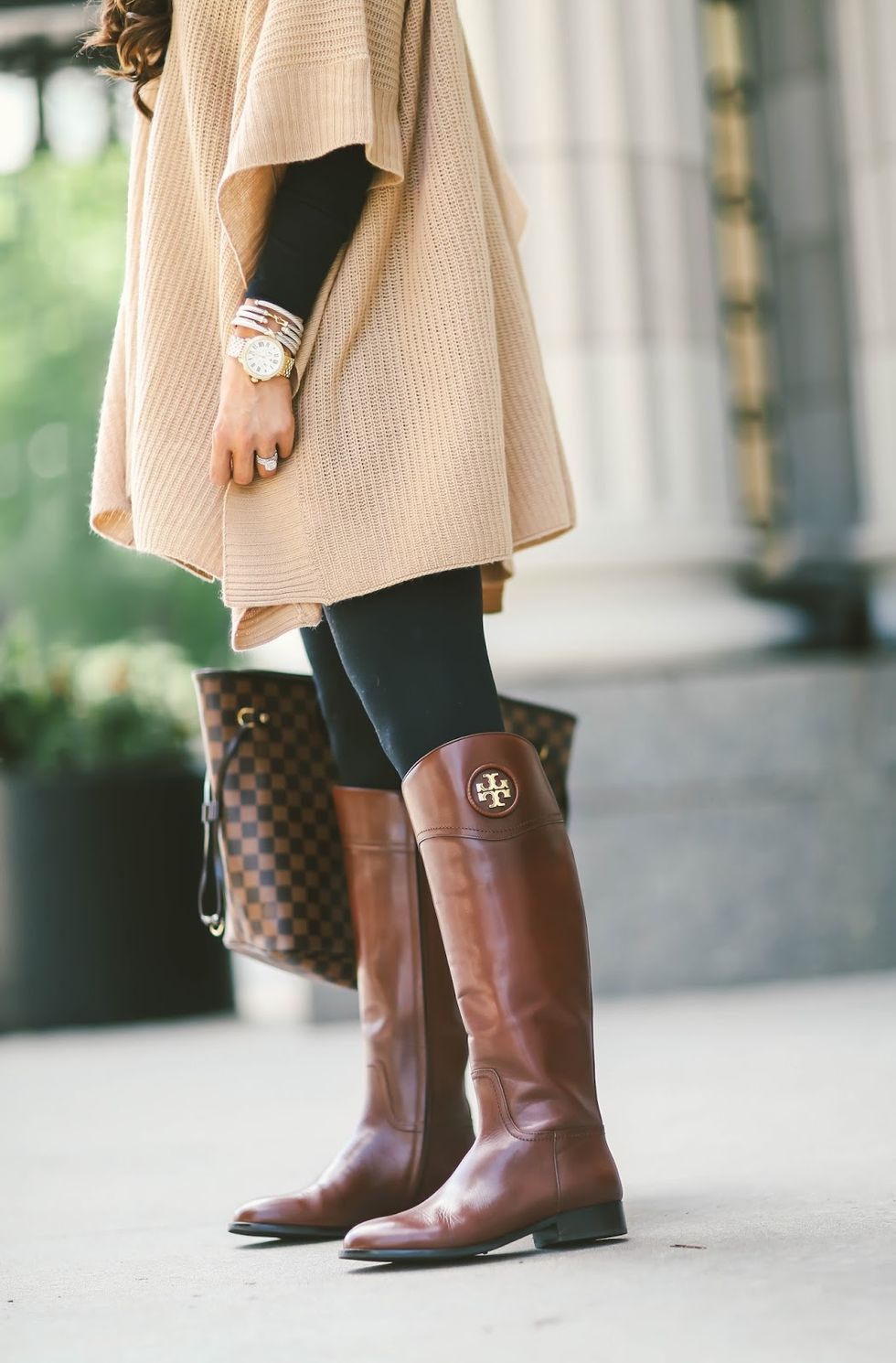 This outfit is also a very good option to wear for Thanksgiving. You cannot go wrong with an oversized sweater, leggings and a pair of leather boots. Add a long sleeved shirt underneath the sweater to give some layer and to add extra warmth. To accessorize this look wear some nice bracelets and add a watch!