If you're even remotely interested in fashion, you've probably noticed the trend over the past few years of incorporating juxtaposition in fashion by wearing items that would normally would clash, but when they're put together in the right way seem to just work. As much as I love this concept, I've gotten a little tired of the same interpretation of it in the form of floral or lace dresses paired with combat boots and/or a utility jacket. While that look is admittedly one of my year-round go-to's, I love to push the boundaries with my outfits, so here are a few of the ways I'll be combining fashion concepts this season:
1. Classic and Modern:
Culottes are the glown-up version of the gaucho trend nightmare of all of our elementary school days. Culottes in a fun print are the perfect way to revamp the classic cardigan and shell combo. I love the coral and green together and I love that the clogs help to keep the outfit quirky and minimize the potential awkwardness of the culottes.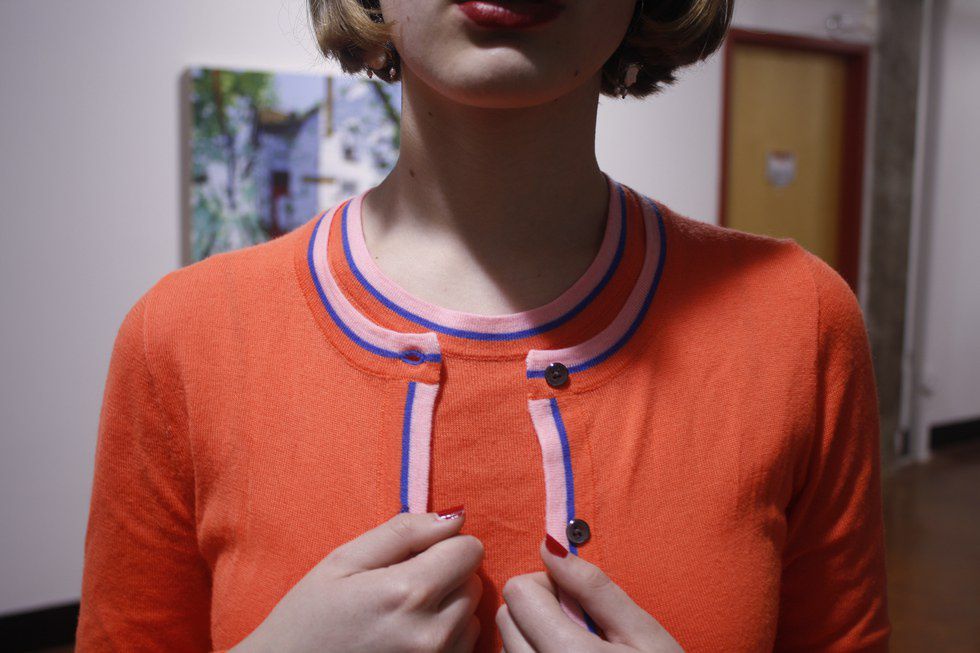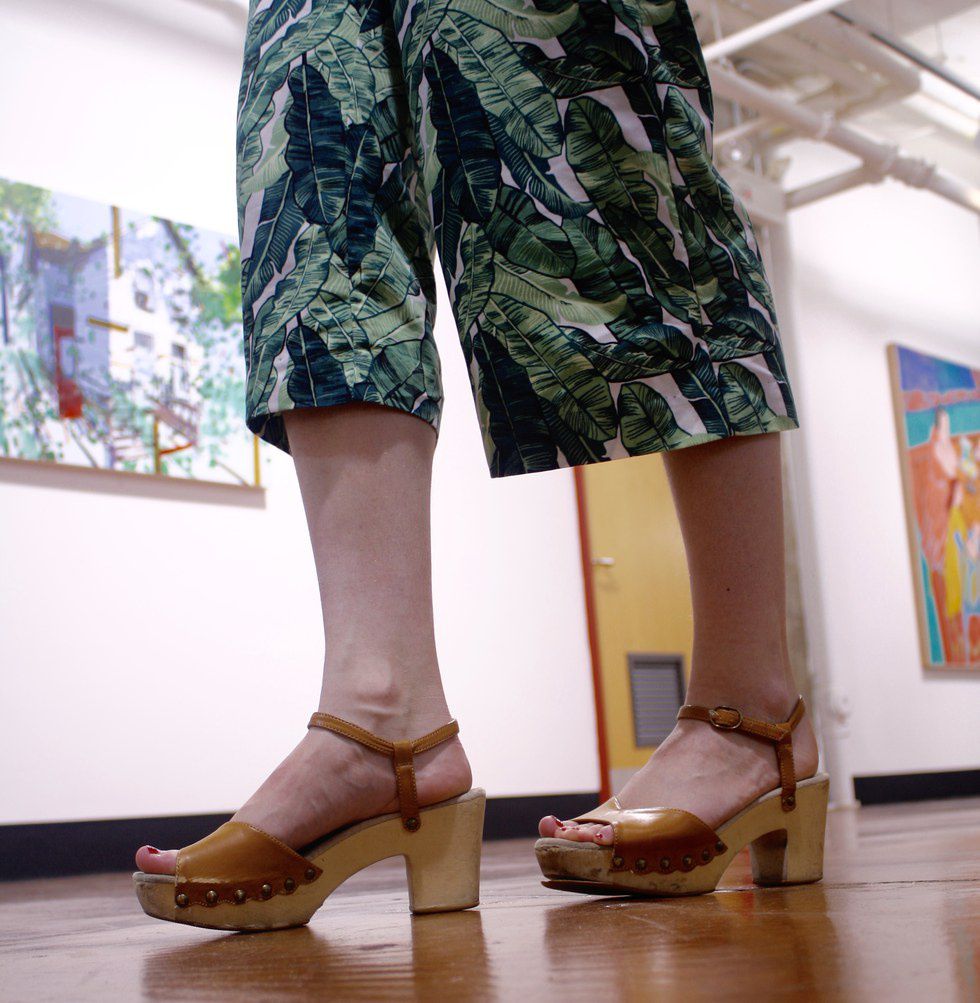 Sweater set: J. Crew, Culottes: H&M, Shoes: Urban Outfitters

2. Playful and Serious:
While many people dread wearing business attire, I adore it because its a fun challenge to try to add playful elements to make it my own. While I wouldn't necessarily wear this look to an office job, I love the way that the stiff white button up helps to keep the gold skirt grounded and I feel like the sleek geometry of the necklace helps to marry the two concepts into a cohesive look. The Pan Am bag is a perpetual staple of mine and luckily goes with almost every outfit ever.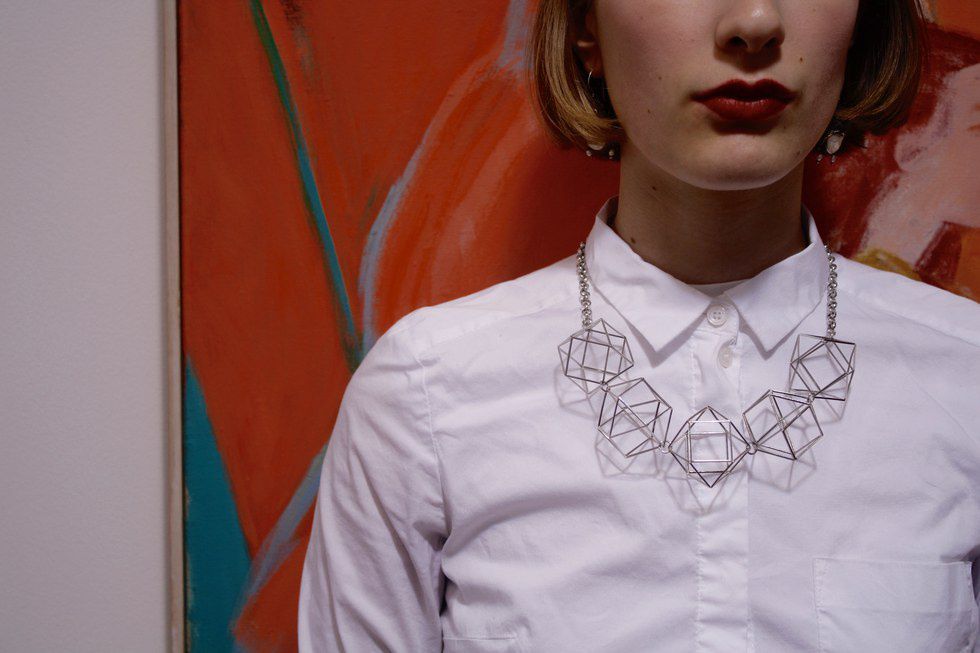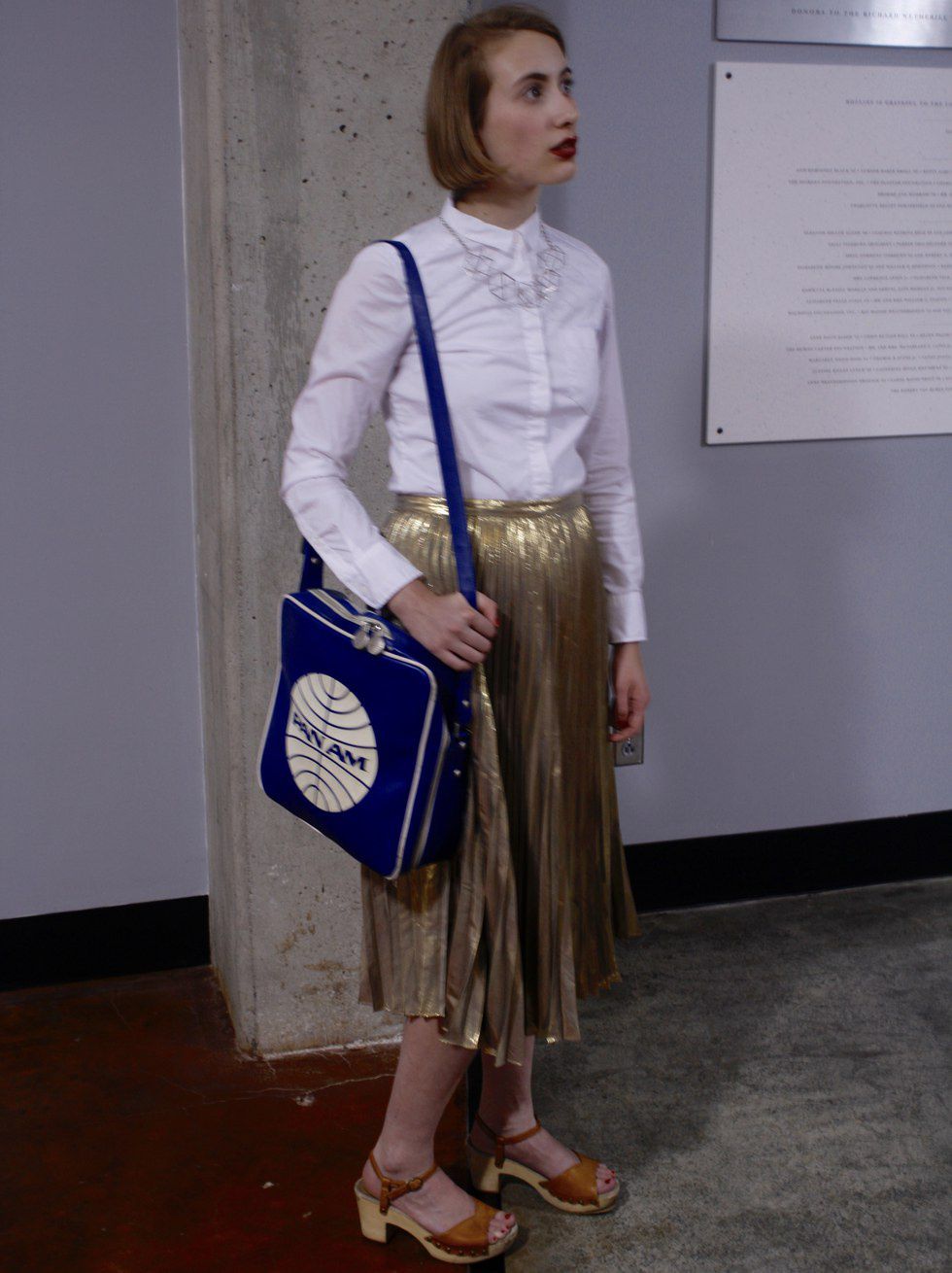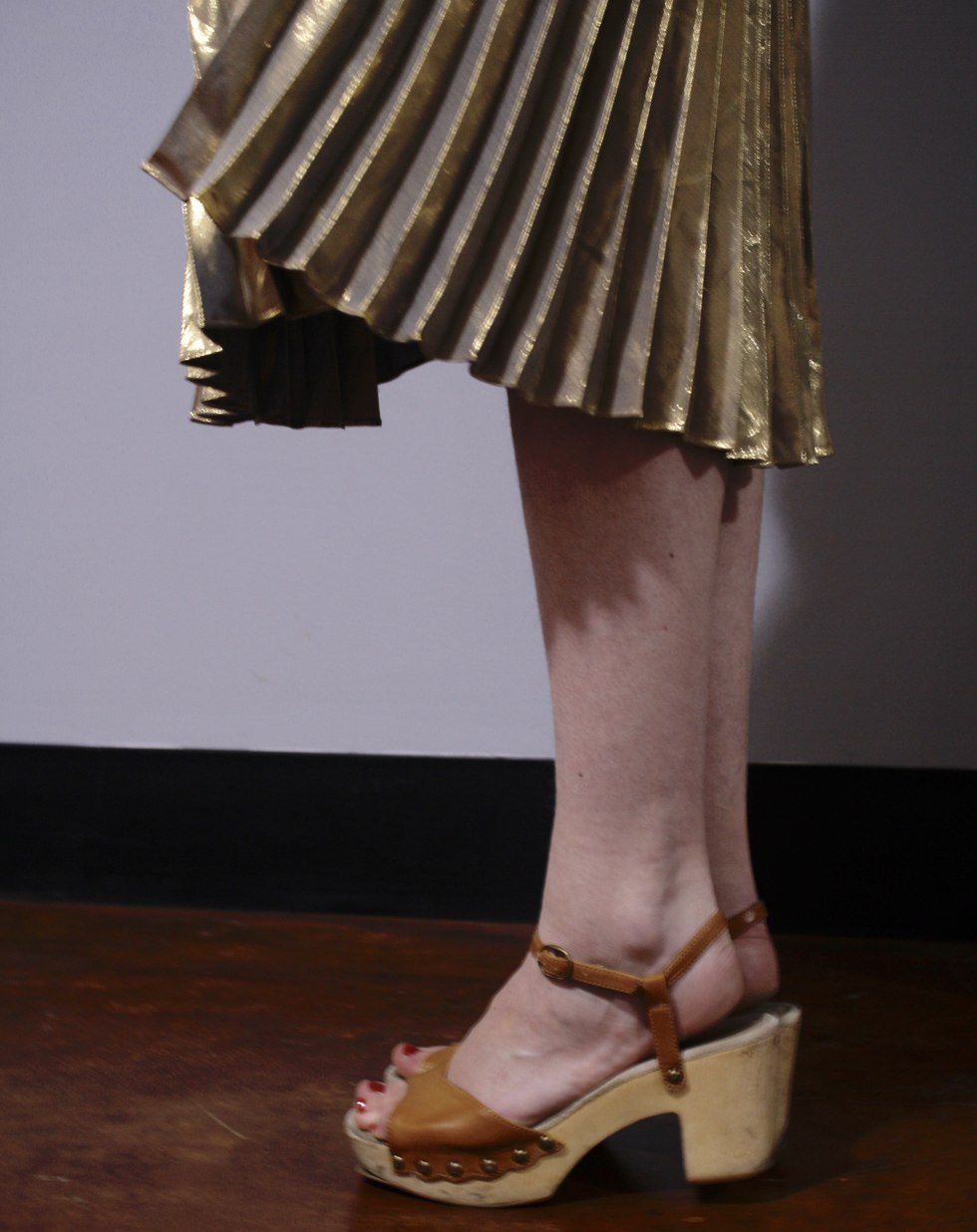 Shirt and necklace: H&M, Skirt: Anne Klein, Shoes, Urban Outfitters, Bag: Fab.com
3. Casual and Professional:
Further evidence of my devout love for business swear is also reflected in this look, where I show my willingness to wear a blazer even when I'm wearing the most casual of items: a tee shirt and 90's mom jorts. The leather loafers help to bridge the gap between ultra-casual and Business Bitch. Also, this blazer is one of the peaks of my shopping career is was $170 and I got it for $25!!!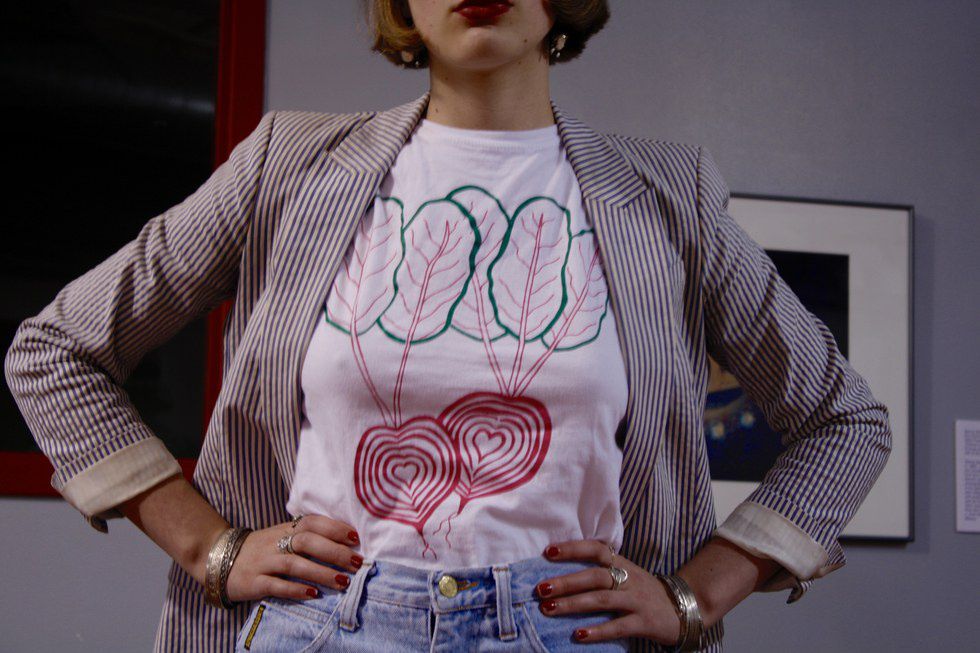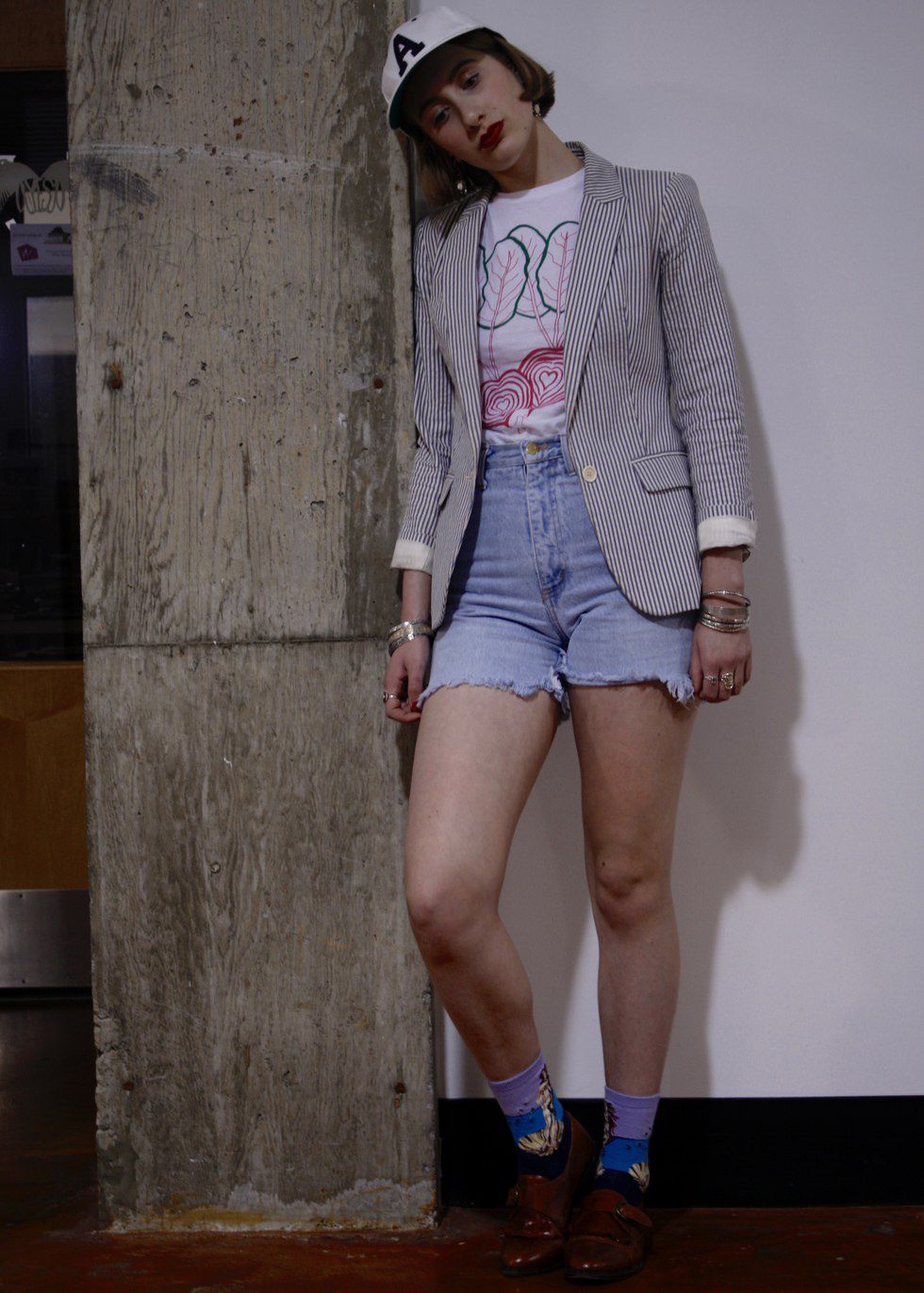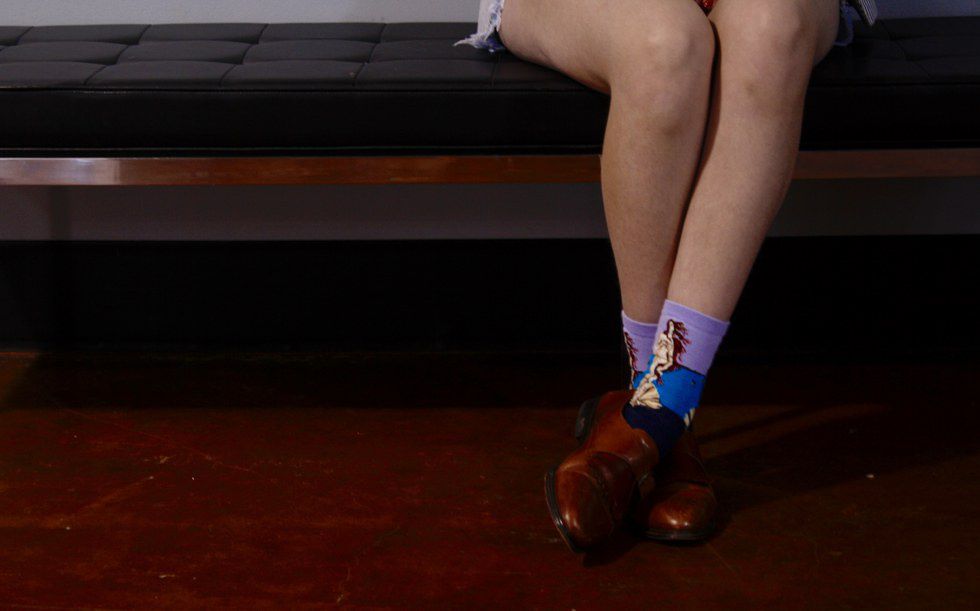 Blazer: Banana Republic, Tee shirt: Etsy (https://www.etsy.com/listing/231265192/chiogga-bee...), Shorts and shoes: thrifted, Socks: Sock Drawer (http://sockdrawer.com/products/birth-of-venus-art-...), Hat: H&M
What concepts will you blend this season? Tacky and sleek? Masculine and feminine?