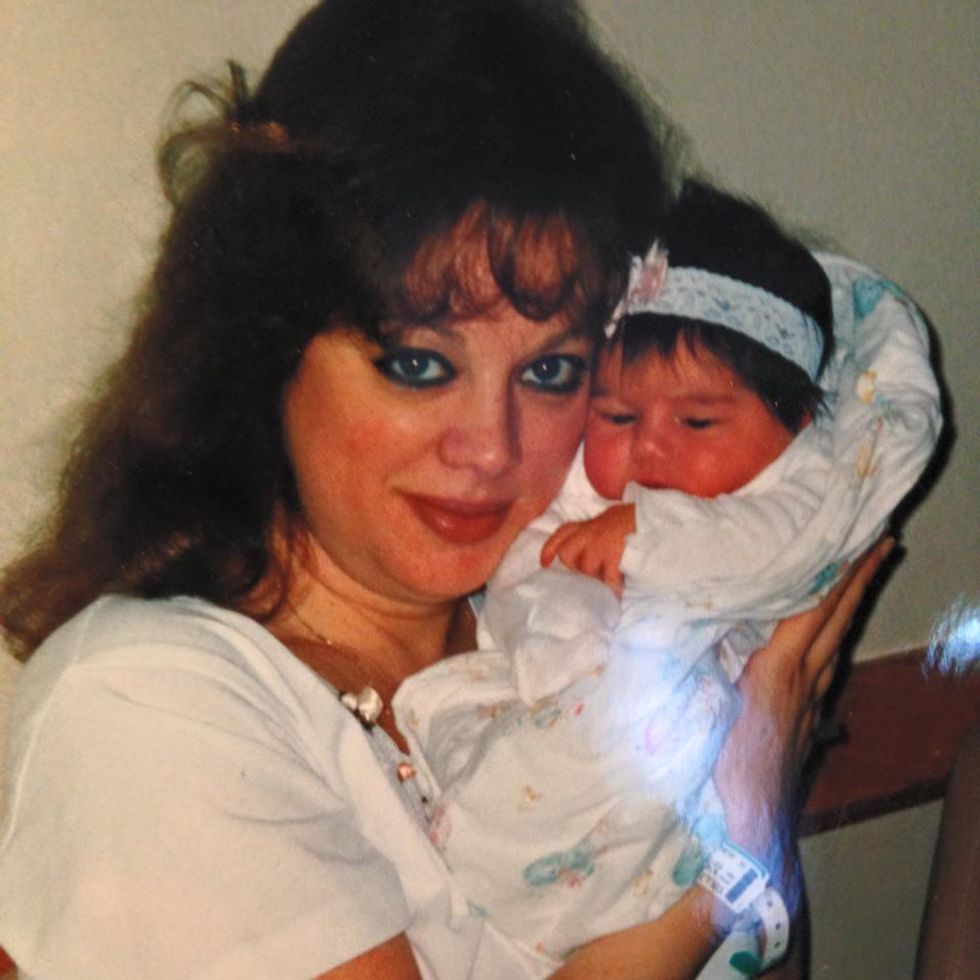 To my Mom:
I don't like to clean my room. I get very overwhelmed and distracted and I would much rather watch "Spongebob" or "Scooby-Doo." It gets a little worse every day. You constantly tell me to clean it, to fold my clothes, to close the drawers, to make the bed. You give me tips: if you make the bed first, it looks better; if you close your drawers, it is easier to clean. Yet, I would never do it.
The best days are when I come home and you surprised me by cleaning my room. Everything was in drawers, my bed was made, stuffed animals neat, dresser-tops organized. Thank you for always cleaning my room even when I adamantly refused to do so.
Love,
10-Year-Old Tiff (and 20-Year-Old Tiff)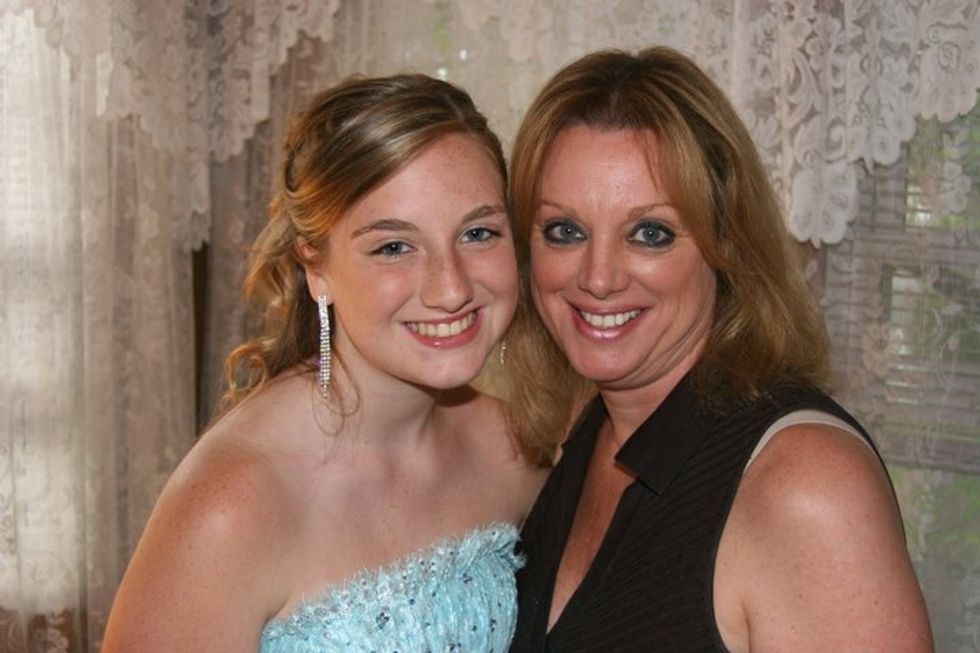 ---
To My Mom:
There is this new band, mom. I love them so much. Yes, more than Justin Bieber. They are from England and Ireland and they're literally the best band ever. They have a concert in March and I have to go. Please, please, please try and get tickets, this is so important. It looks like they're already sold out almost a year in advance, but I need to go.
Christmas morning, I opened up two tickets to a sold-out "One Direction" concert in March. I couldn't help but cry. The tickets were sold out and hard to get, yet you found two right near the stage--the 14th row on the floor. Thank you for searching, finding, buying impossible-to get-tickets, and driving to Connecticut so I could see Harry Styles.
Love,
14-Year-Old Tiff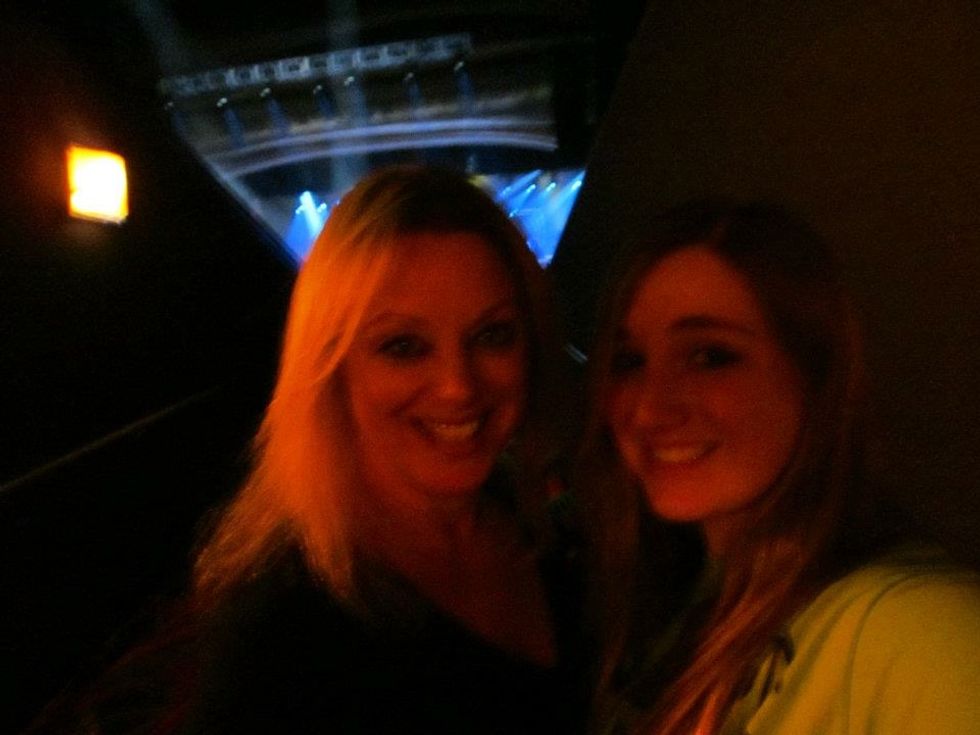 ---
To My Mom:
Mom, they're having a CD signing in New York. The tickets are on sale tonight and tomorrow, but they will probably sell out now. I need to meet them; this is so important. We have to go right now--if we don't try, I don't know what I'll do.
I know you hated driving into the city. You weren't a fan of the bridge or the tunnel, and to go alone with a hysterical and overexcited teenager probably made the trip more stressful. Thank you for taking a risk and driving madly around the entire perimeter of New York City to try and get me tickets to the One Direction CD signing.
Love,
14-Year-Old Tiff Again
---
To My Mom:
I really want to have a Sweet 16 party. I don't just want a little one, I want to have a huge party with balloons and a DJ and a phone booth. Also, I want it to be One Direction-themed. I have to invite all my friends and obviously all my family. We need a really good party room. Also, I need a big, puffy dress.
We had so much fun planning this party (because you did all of the stressful things). You went above and beyond what I expected--finding the perfect room, the best DJ, a balloon drop, and even a British Guard to stand guard at the entrance of the party. We found the best dress and you made the best place cards. Thank you for throwing me a party as if we didn't have a budget. That was one of the best nights and I'll remember it forever.
Love,
16-Year-Old Tiff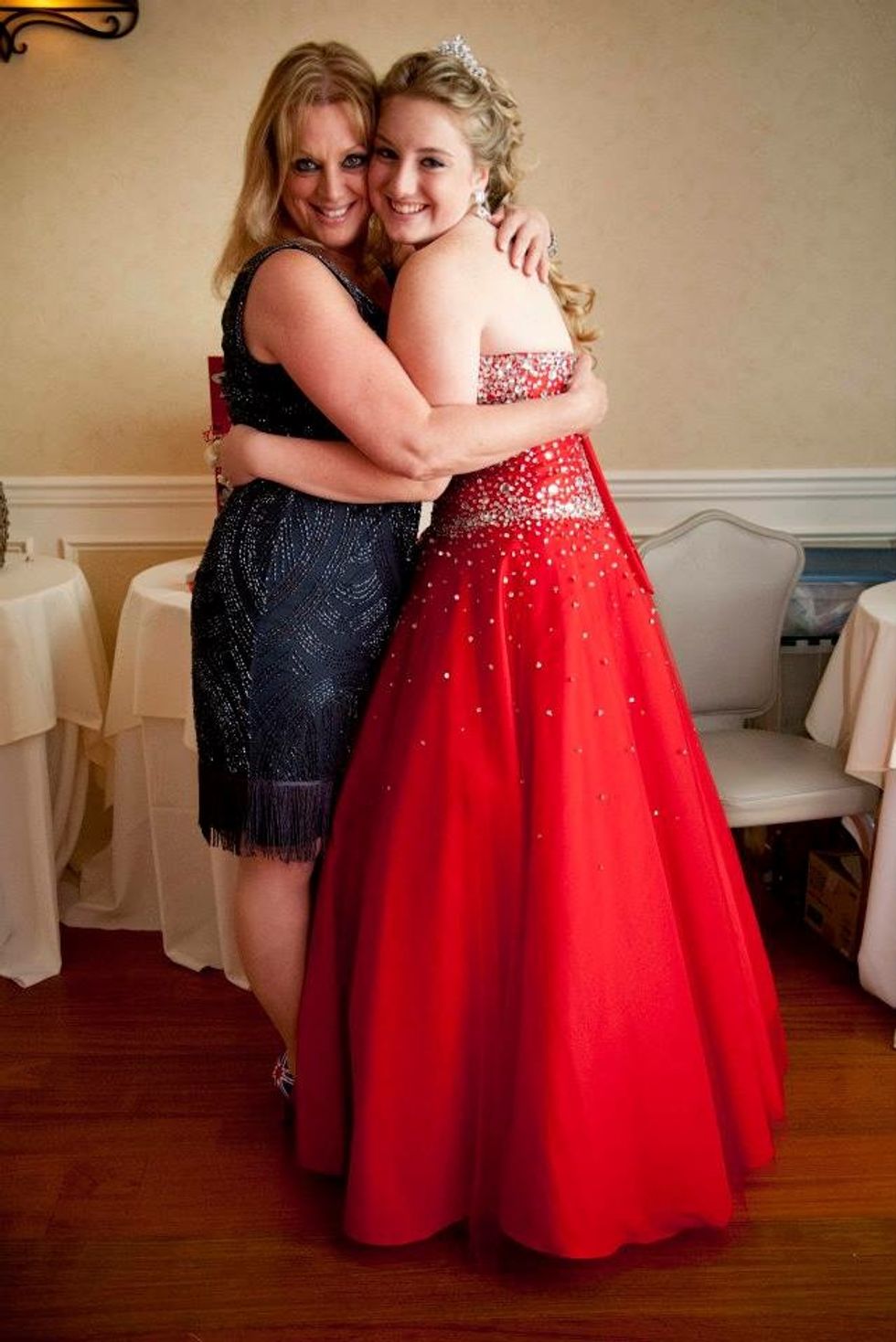 ---
To My Mom:
We have way too many animals. Our house is always loud and full of tumbleweeds of dog and cat hair, but I need this puppy. No, he is the cutest puppy I've ever seen. Please, he will be my birthday present. You have to come look at him. Please come see him. Come quick--other people are looking at him. I am sure that this is the puppy I want.
Thank you for rushing to the side of this puppy. You scooped him up and made sure our application was approved before the other applicants that were looking at him. You let me take home a puppy to a house that is already filled with animals, knowing that you would end up taking most of the responsibility for him.
Love,
Almost 17-Year-Old Tiff (and Harry!)
---
To My Mom:
I know I wanted to go to Ramapo, but I need to go to Marist. I will only go to Marist--I can't go anywhere else. I know it's really expensive, but I need to go. This is the best school I've seen and this is the only one that feels like college. I know I won't be happy or challenged at these other schools.
After waiting for the financial aid packages to come in, you said yes-- that we can afford to send you to Marist. Thank you for making Marist one of the biggest financial commitments you have, for saving up tons of money every month just to do it again the next.
Love,
18-Year-Old Tiff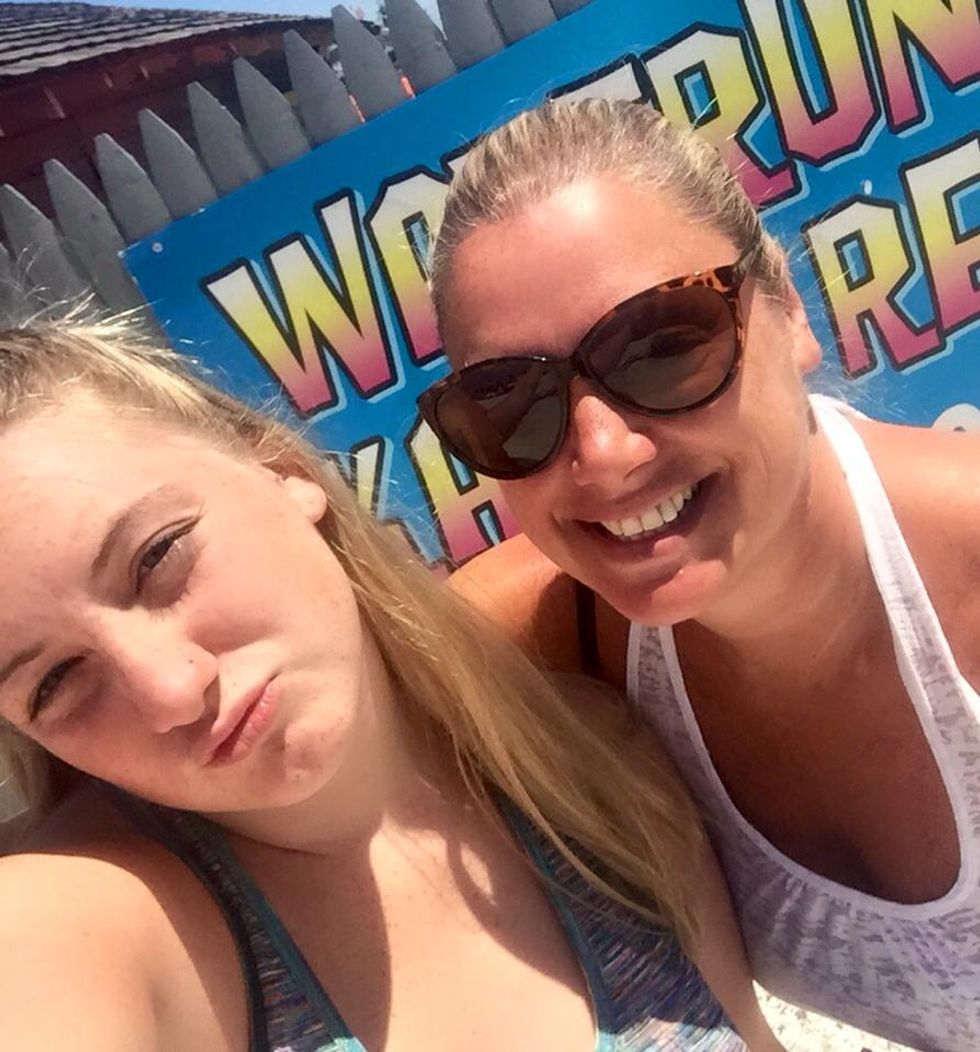 ---
To My Mom:
I need to go to London. I will never have an opportunity like this again. I love London and I have always dreamed of going there. I'll be there for four months. I need to get my applications in, apply for a passport, apply for a Visa, buy luggage, and lots of other things that only you will remember to have me do.
Thank you for entertaining this crazy dream and helping me make it come true. Without your help, I would not have been able to get past even the application phase. You were always on top of everything and kept me moving. You bought me a beautiful luggage set because it was the one I liked, not looking twice at how much it would cost you, just to make sure I was happy and put together when I left for London.
Love,
19-Year-Old Tiff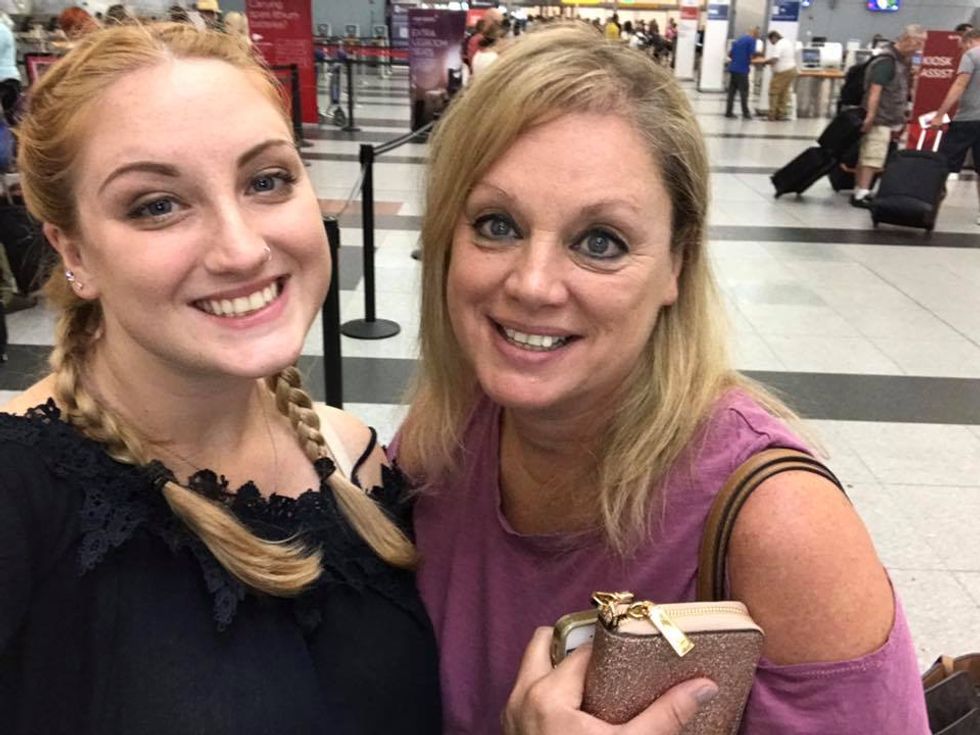 ---
To My Mom:
I love London and I wish I never had to leave. I had so many amazing experiences abroad. Not only did I have the best time in London, but also had the best time traveling to Barcelona, Amsterdam, Munich, Budapest, Vienna, Salzburg, Interlaken, Edinborough, Brussels, and Dublin. I traveled the world and had amazing, once-in-a-lifetime experiences in every place I was.
Thank you for letting me do this. Thank you for letting me travel Europe without a budget. You sent me to Europe with a credit card and constant refills of a debit, always encouraging me to go out and do things, see things, buy things, and have fun. Without your help and financial support, I would not have even made it to England, let alone every other country I visited. Not only did you give me the means to travel the world, you gave me the means to experience it--like buying me the most expensive concert ticket ever so I could see Harry Styles perform in London. My four months abroad were truly the most amazing months of my life, and it would not have happened without you.
Love,
20-Year-Old Tiff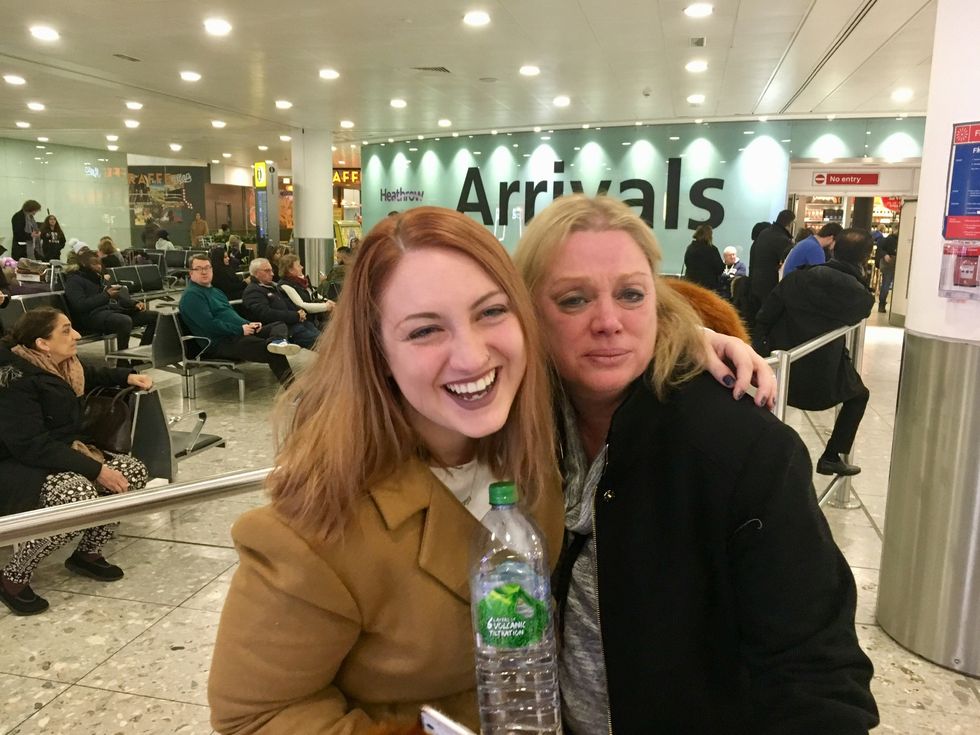 ---
To My Mom:
AJ was one of my best friends. You knew it, I knew it, he knew it, and all our friends knew that we were close for a long time. We spent days driving around and nights sitting outside on our front stairs talking until it was the morning. We kept each other in line and weren't afraid to tell the other they were doing something stupid.
When tragedy struck, you were the one to call me and tell me that one of my best friends had passed. I know you struggled with the decision to tell me and when. But you did the right thing. I am glad and thankful that you were the one to tell me. I'm glad you told me when I was not hiking with my friends but when I was having downtime at the hostel. I could only imagine how hard it was for you to tell me that one of my best friends passed, as it was incredibly hard for me to tell people that didn't even know him. Thank you for being strong for me and being the one to tell me. Thank you for being my main support system during a time I never thought I would need one.
Love,
20-Year-Old Tiff
---
To My Mom:
Thank you for fielding my late night, nonsense calls and texts. Sadly, I don't see these stopping anytime soon.
Love,
3 AM Tiff That Has A Random Question Or Comment