Litchfield is back and better than ever in Orange is the New Black's newest season released on Netflix this month. Our favorite characters returned, and some new faces were brought on. The expanded cast and intense story lines made this the best season yet. The drama tackles issues such as race and privilege, drug abuse and addiction, and mental illness- making for lots of "holy crap" moments. That being said, I rounded up the craziest scenes from season four (just in case they didn't make you emotional enough the first time).
Warning: major spoilers ahead
1. Alex and Lolly vs. Aydin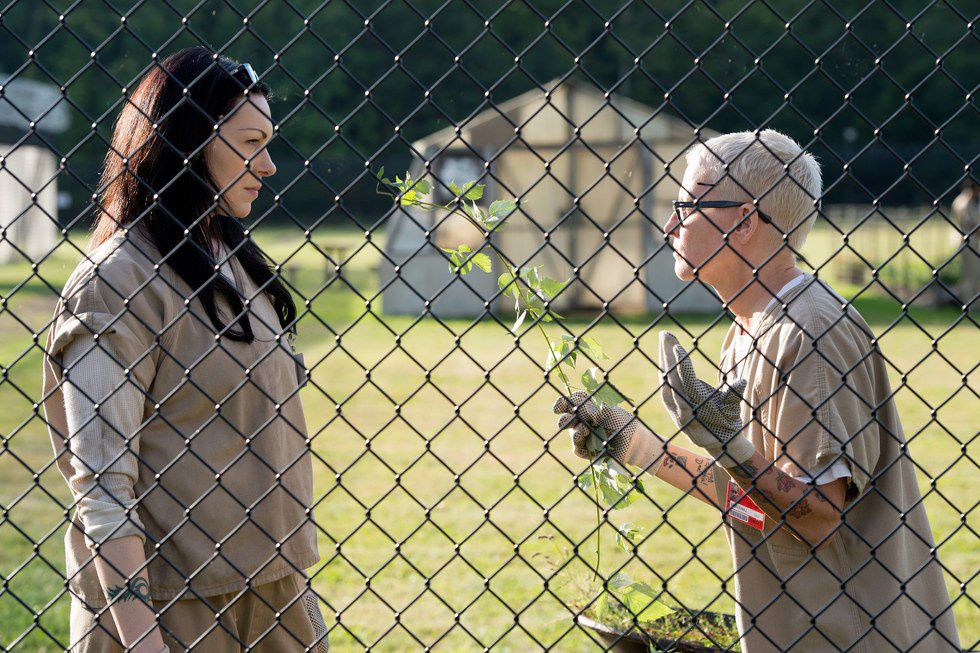 Picking up right where season three left off, Alex finds herself trapped in a greenhouse with a hit-man sent by her former drug lord boss. Lolly walks in on the scene and is able to knock him unconscious, saving Alex's life- but Alex later returns to the greenhouse to find him still breathing, and smothers him with her bare hands. One of the first scenes of the season and definitely one of the most effective, as it haunts Alex and changes her personality throughout the season.
2. Lorna and Vinny's Hands Free Scene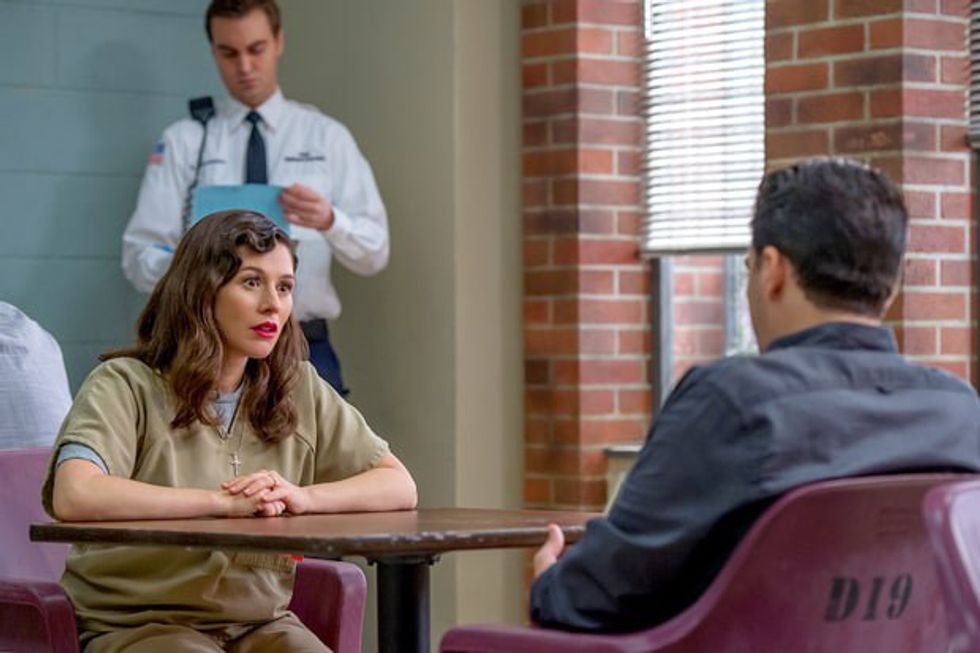 When season three left off with Lorna Morello finally getting married, viewers were left wondering how she and Vinny were going to keep their marriage working in prison. Turns out the key is dirty talk- apparently lots of it. The newlyweds had phone sex regularly, but their most intense scene was in person during visiting hours- all talk, no touch, and with an audience. This scene was a slightly uncomfortable yet extremely amusing demonstration of the boldness of Lorna's character, as well as the broad talent of actress Yael Stone to take on such an extreme scene.
3. Piper's Burn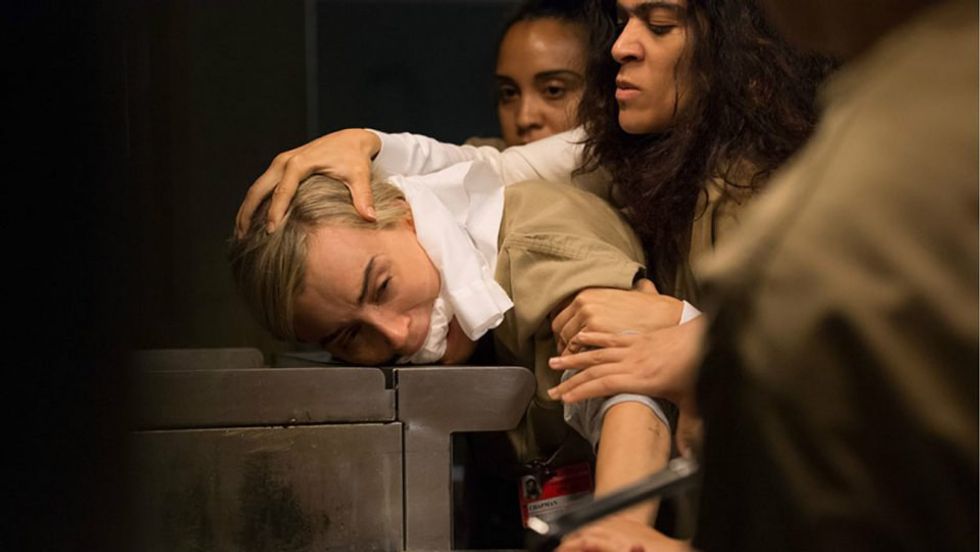 After getting on everyone's bad side after accidentally starting a white supremacist group and putting herself where she doesn't belong (again), Maria and her Dominican crew decide Piper needs a little retaliation. Piper finds herself being dragged into the kitchen, where she is ruthlessly branded with a swastika. This scene was gut wrenching and extremely hard to watch, but the cast and creators felt it was necessary for Piper to suffer the consequences of her actions as sort of a wake-up call. It also serves as a reminder to viewers just how serious prison is.
4. Crack in the Cornfield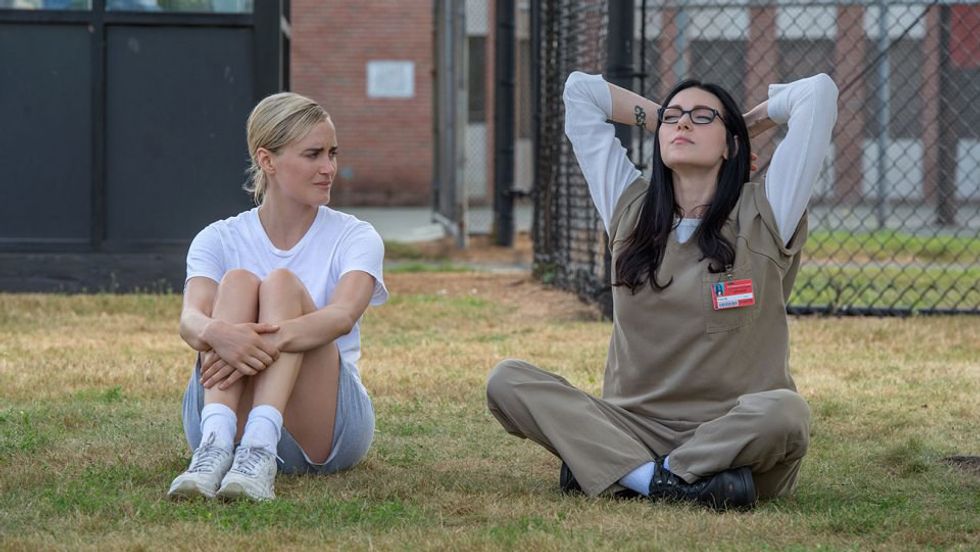 Piper, Alex and Nicky all reach levels of desperation (Nicky trying to get sober, Alex still getting over her actions in the first episode, and Piper realizing she's hit rock bottom) and take turns smoking crack while sitting in the small cornfield in the prison garden. They start telling each other all of their deep, dark secrets, and Piper finally admits that she's "destroyed people's lives." It was entertaining to watch, but heavy at the same time, seeing what people will do to get to a "better place"- actress Natasha Lyonne even went as far as to compare this scene to living in a world where Donald Trump is a presidential candidate.
5. Maritza's Mouse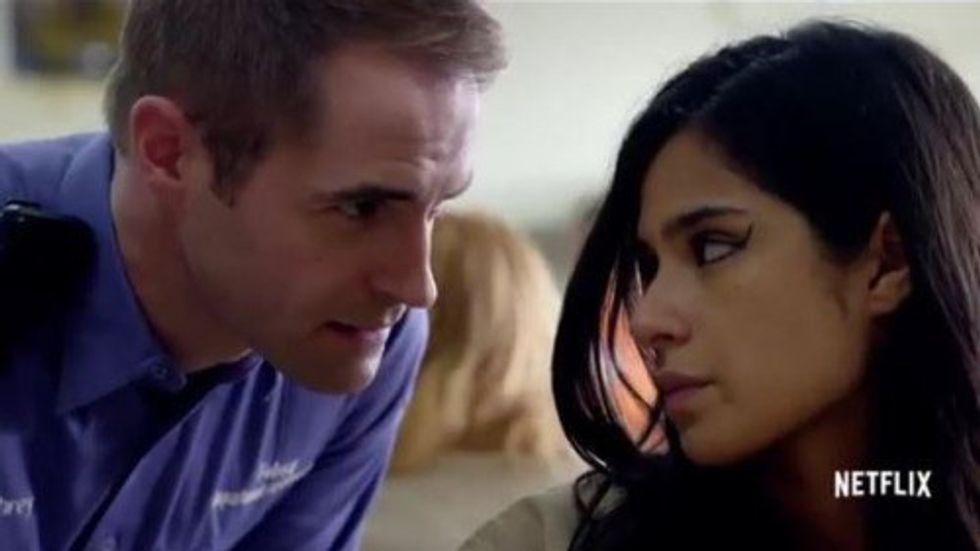 After overhearing a hypothetical conversation between Maritza and Flaca, C.O. Humphrey holds Maritza at gunpoint and asks her own hypothetical question: would you rather eat a live baby mouse, or swallow ten dead flies? With her life at stake, Maritza eats the mouse. Another gut-wrenching scene that demonstrates injustice in the prison system, while viewers learn to sympathize for prisoners. They're still people, and they deserve to be treated as such- not abused or taken advantage of.
6. RIP Poussey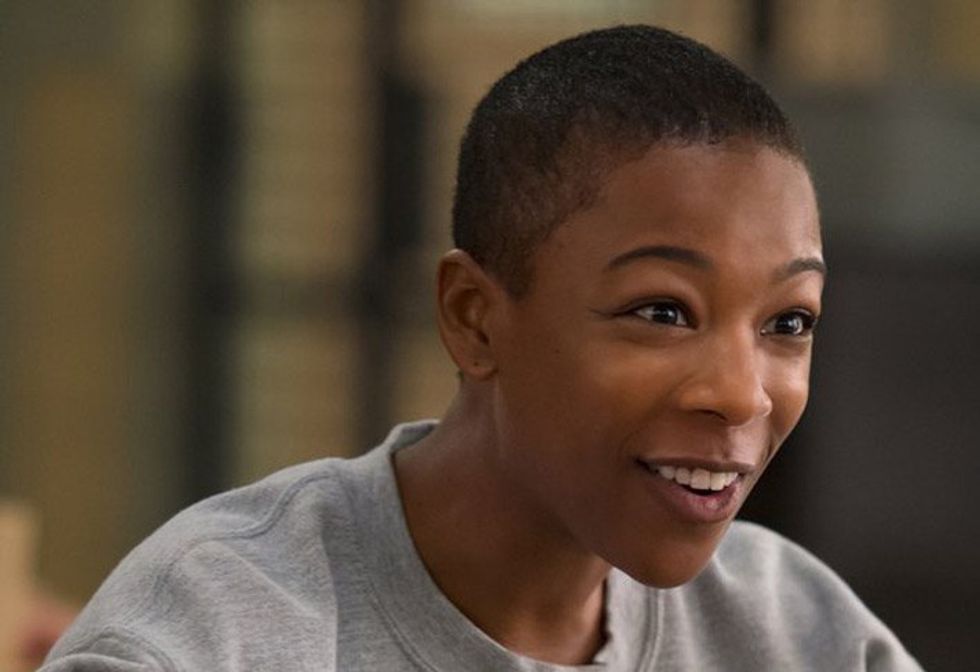 When the C.O.s get physical trying to break up a peaceful protest, C.O. Bailey tackles Poussey to the ground and inadvertently suffocates her, murdering everyone's favorite character. All of her friends witnessing this moment made the scene even more emotional, especially when Taystee collapses beside her and sobs.
7. Daya's Got a Gun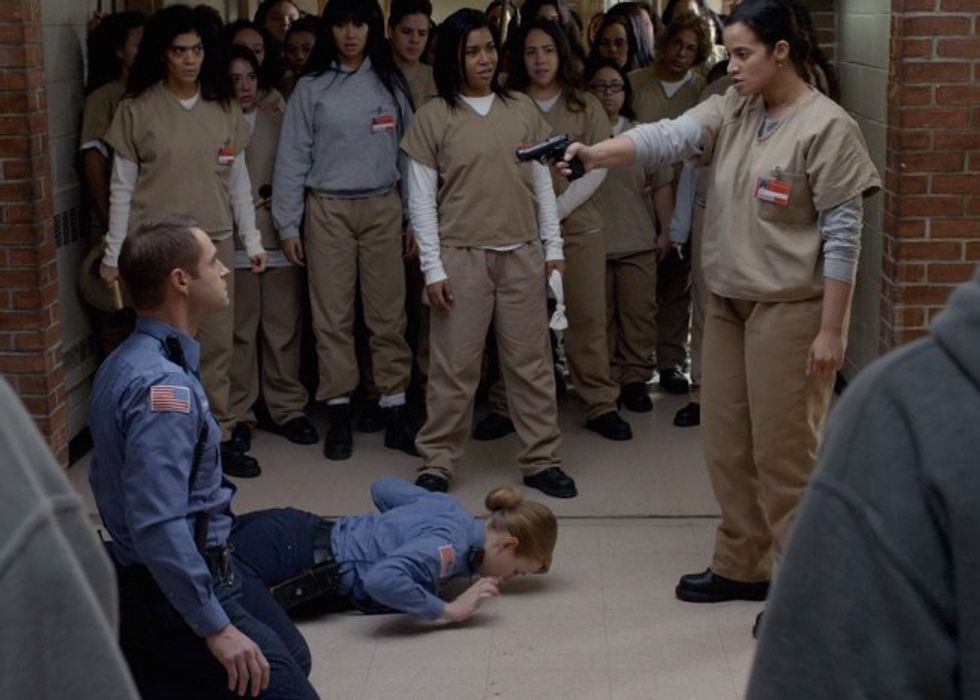 The prisoners break out into a riot after hearing that C.O. Bailey, the guard that killed Poussey, will face minimum consequences. When the women come together in the middle, C.O. Humphrey's gun falls from his grip, and Daya picks it up- aiming it at everyone. A hell of a way to end a season, especially knowing we have to wait another year to find out what happens.
8. Poussey's Last Scene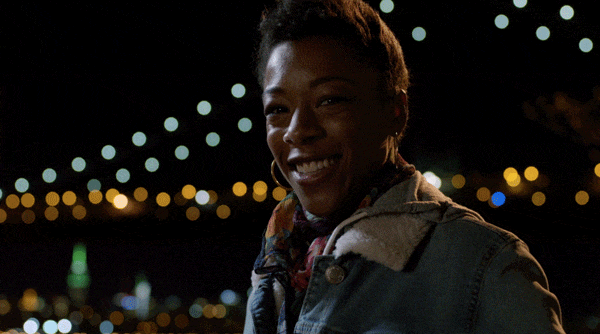 The last episode was constantly flashing back to a night in Poussey's life where she was just taking in the beauty of life. After the riot scene, it cuts to Poussey staring and smiling right at the camera- a powerful, emotional goodbye that hit viewers where it hurt.
Season 4 left us with lots of questions, but no worries- the show has been renewed for at least three more seasons- plenty of time to get some resolution.