1. Skyline chili

I'm all for unexpected food mash-ups, but this is one I'm still trying to figure out. Is it chili or is it spaghetti? Who knows, or even better, who cares? Apparently, it's delicious, and that's all that matters.
2. Cleveland
You either love it or you hate it, but it seems everyone has a strong opinion about this specific city. Though if you're from "The Land," chances are you rep your city loud and proud, and everyone knows exactly how great you think it is.
3. The rivers are flammable.
Sorry, it may be more correct to say "were flammable." Either way, that's not a sentence I have to use often, but I guess it's pretty popular in Ohio textbooks.
4. Cuyahoga
Speaking of rivers, what is this word? To be fair, as someone who is from the Midwest I've grown up accustomed to several Native American names, but this one took me a couple of tries.
5. King's Island
Before moving here, I had only heard of King's Island once or twice when it was mentioned on Glee. Imagine my surprise when I learned that, not only is it a real place, it's very popular, and it's not uncommon for people to work there over the summer.
6. Touchdown Jesus

This comically large statue of Jesus sometimes referred to as, big butter Jesus," signals to out of state drivers coming from the north that they've reached the blessed state of Ohio.

7. Slightly damning billboards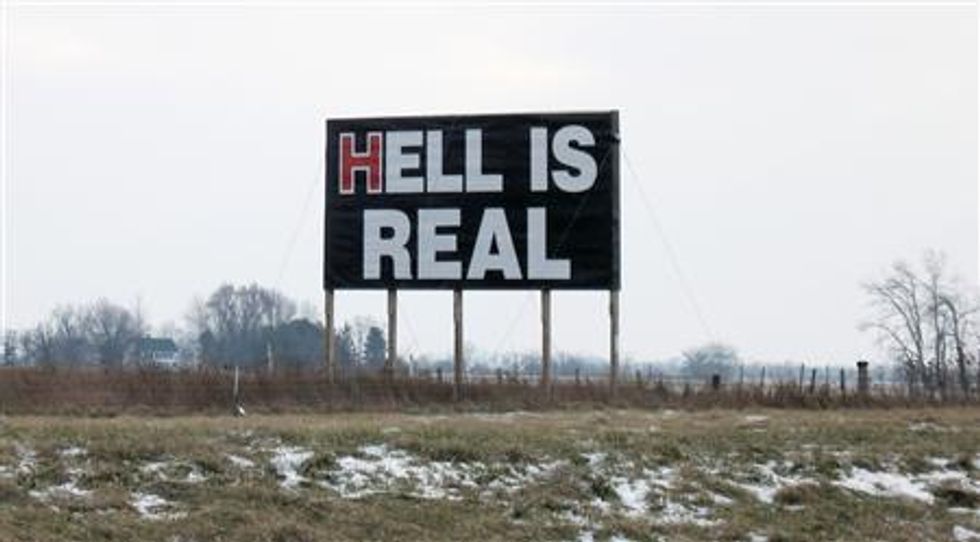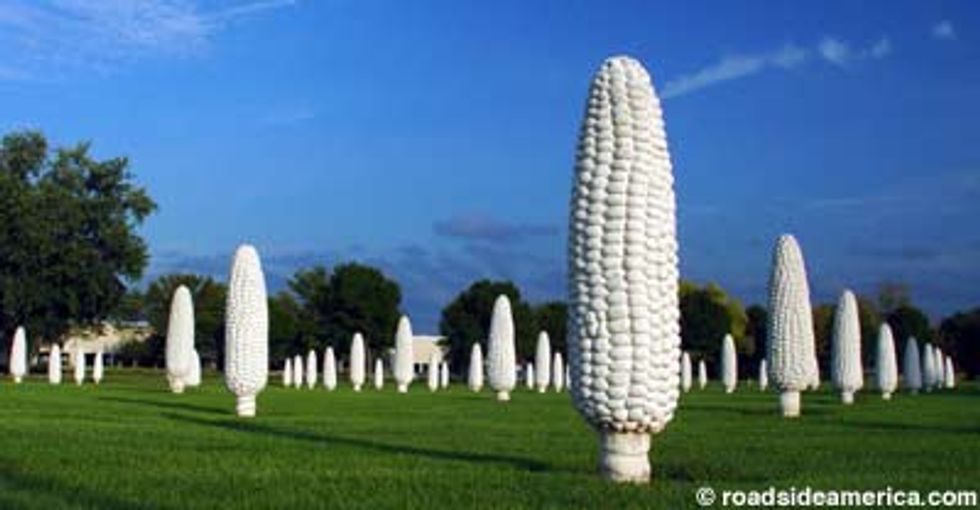 There's even an annual festival dedicated to the ooey gooey liquid gold.
10. OH-IO
Not everyone in Ohio went to Ohio State, but if you say "O-H" almost most anywhere in the state, you'll be met with an "I-O."
11. Cowboy boots?
Southern Ohio is neither geographically nor culturally part of the American south, yet somehow there's still a fair amount of people in cowboy boots and cowboy hats saying "y'all" in a slow southern drawl.
12. Who is Jake?
Apparently "the Jake" is what people often use to refer to Progressive Field in Cleveland. In theory, this is a tribute to the baseball field's original name, but I'd never call a building Steven or Evan, so maybe let's not give people names to places?