Kanye West. Ye. Yezzy. Yeezus. We know him, but do we love him? With his upcoming album "The Life of Pablo" about to drop, and Yeezy Season 3 making its debut at New York Fashion Week, Kanye has been on a roll with social media.
At the fashion show on Feb. 11, he debuted his album, and the song "Famous" instantly became the most talked about track, with a lyric about pop sweetheart Taylor Swift owing her fame to West. A few days ago, Kanye also tweeted about Bill Cosby being innocent as the aging comedian faces charges for sexual assault.
Like many, I enjoy Kanye West. I still remember the first time I saw the video for "Gold Digger" on VH1 and uncomfortably watched the "Bound 2" video.The problem is that over the years, Kanye West has proven again and again that his actions and his words are sometimes too much to handle.
Here are some of Kanye's most problematic moments.

Hurricane Katrina
In the wake of Hurricane Katrina, a "Concert for Hurricane Relief" was held to help raise money for victims in New Orleans. Kanye was one of the celebrity guests and performers helping to drum up support. As he stood next to comedian Mike Myers, he went off script saying "George Bush doesn't care about black people."
Now while the statement holds some possible truth behind it, looking back years later, people were shocked. This was the first moment where people realized that Kanye West is not afraid to say what is on his mind, and it didn't matter if he was on national TV or not.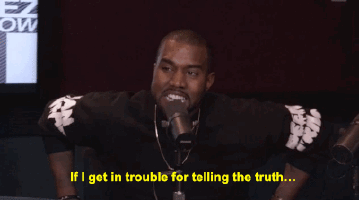 Kanye West is Jesus?

In 2006, Kanye West not only compared himself to Jesus, he posed like him, too. On the cover of Rolling Stone, he posed with a crown of thorns and blood streaming down his face. People were outraged, but the controversy just continued to inflate Kanye's ego.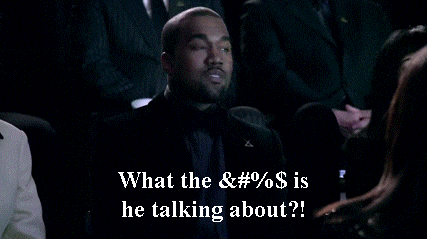 "I'mma let you finish..."

The most memorable MTV VMAs from the 2000s is arguably when Kanye interrupted Taylor Swift's acceptance speech for her first ever Moonman. Swift had beaten out none other than Beyoncé for Video of the Year, and Kanye had something to say: "Yo. Taylor, I'm really happy for you, I'mma let you finish but Beyoncé had one of the best videos of all time!"
The camera quickly cut to a stunned Beyoncé and back to an uncomfortable and embarrassed Swift. After this, people were pissed, and for weeks, it was all anyone could talk about. Years later, Kanye would repeat himself at the 2015 Grammys, when alt-rocker Beck won over Beyoncé for Album of the Year. Though Kanye never made a statement at the mic, he made it known in interviews following that Beyoncé was once again robbed.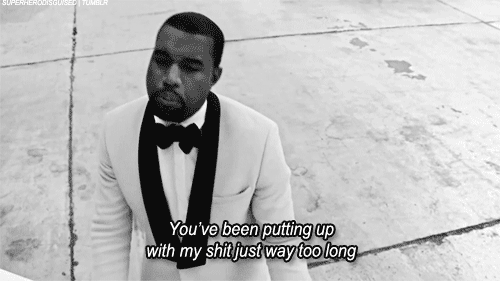 Kanye 2020

The VMAs proves to be the show where absolutely ANYTHING can happen. Kanye was awarded with the Michael Jackson Video Vanguard Award in 2015, and rightfully so. After his fallout from the 2009 VMAs, Kanye reevaluated his life, released some more music, married Kim Kardashian, and started a family.
But as Kanye began his acceptance speech, everyone had the same question: WTF is Kanye talking about?! As his rambling came to a close, Kanye made an announcement: "I have decided in 2020 to run for president." *drops mic* Whether it was a joke or a promise, no one could deny that it as the most Kanye thing Kanye has done in a long time.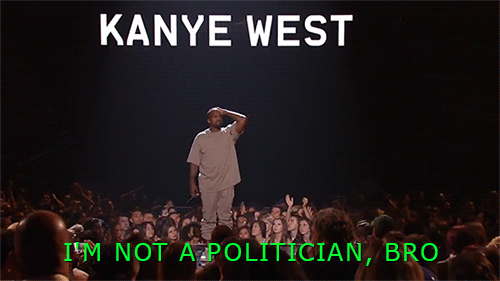 Wiz Kalifa and the Battle of "Waves"

As we've seen, Kanye is not one to shy away from conflict. With the announcement of his new album, Kanye changed the name of his album from "So Help Me God" to "Swish" to "Waves," all in a matter of weeks. The change to "Waves" caught the attention of fellow rapper Wiz Kalifa, who called out Kanye for copying rapper Max B. Kanye retaliated with a series of tweets after he thought Wiz disrespected his wife, Kim Kardashian.
Though some tweets were ridiculous and hilarious, his most shocking tweet was about Kalifa's son with Kanye's ex, Amber Rose. Kanye tweeted that he basically "owned" their child, charting some dangerous territory.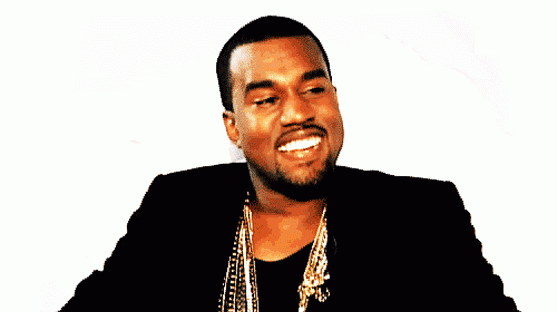 There's no denying that Kanye West is one of the best rappers out there. His songs are catchy and iconic, and many have an important message behind them. However, he isn't the greatest artist of all time, like he says he is. He is an artist, but his ego might just be a little too inflated. He might want to take his own advice: "No one man should have all that power."