If we're being totally honest, when I saw the listing for a site called Odyssey needing a social media director, I thought, "Eh, I guess I'll apply." I had thought Odyssey to be a knockoff version of BuzzFeed and I only really ever saw superficial articles, so I didn't think it was up my alley. I already wrote for my personal blog and felt great with that outlet. But hey, having a position like this on my resume was going to be great and I didn't think I would be writing, so I threw in an application.
And then I got an interview. I talked to a few people that worked there, and their passion about Odyssey really got me excited. I thrive on passion and seeing that in other people: I think that having passion about anything is the way to accomplish goals, and seeing that in the people at Odyssey made me feel like this company was really going somewhere big.
I got the position and was chosen as the social media director for our school and was super excited about doing my social media thing without having any clue what I would end up getting from Odyssey.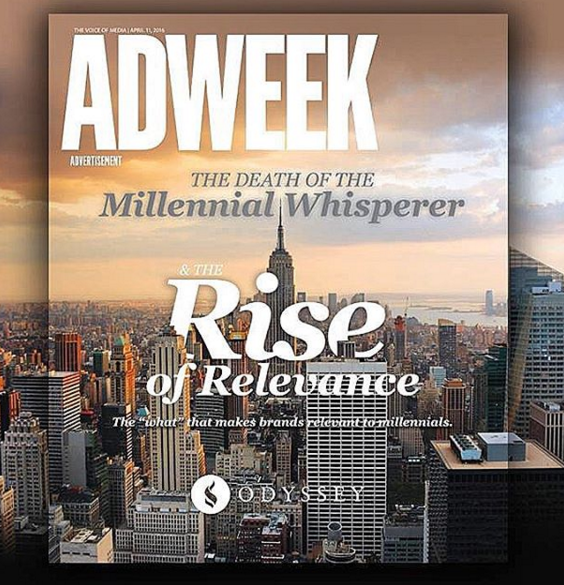 Through this past year, I have learned what it means to have a voice. I am grateful to have had a voice on my own blog, but that takes time and skills that some don't have. What I do have, however, is a voice that's dying to be heard. We have grown up in a world that has suppressed the voices of so many. Pay attention to any human rights movement in history and you'll see that the rights being fought for often include needing a voice to be heard. The Internet is this amazing place where anyone can post anything, but even so, many don't find the right platform to do so. They start their own blog and it never gets seen, they share a status on Facebook that only reaches their friends, they feel confined by Twitter's character limit. And especially when it comes to our generation, we feel like we have so much to say.
We, college students, are in the point of our lives where great transformation happens. We're away from our parents, on our own, trying to think about the future, surrounded by people of different backgrounds and opinions. We're learning about the world around us and trying to digest it, which I've always said is best accomplished by writing. Though we're the generation accused of having too few thoughts, the Odyssey proves that instead, thousands of thoughts are being published a week for the world to see and share. The problems that arise with having a platform of your own somewhat diminish when you realize how quickly the Odyssey is growing and how accessible it is to share your own voice.
So many people have asked me, "So, what do you even write on Odyssey?" With a smile, I'm always happy to reply that you can write about absolutely anything. I've written about topics varying from a trash can to the importance of mental health. I've written the list articles with photos from Friends and I've written about current issues. That's the beauty of the whole site. It's a place where you can go to get a laugh and to get your news. As we start to recognize that people are more than just one dimension and that they consume media in a more well-rounded sense, the way the media is produced is changed, and I'm proud to be a part of that dynamic transformation.
This past week, I read a blog post about why Odyssey is trash. It included things like, "The blogosphere has reached stratospheric levels over the last few years. Social media gives bloggers multiple platforms to share their work with virtually millions of people. That's a good, and bad thing. I love that people of all backgrounds can share their opinions and experiences on subjects, The Odyssey does the exact opposite."
The rest of the post includes obscure examples of articles that I highly disagree with. Some of those articles, yes, made me want to scream at how ridiculous people can be, but in no way are they ever the opinion of Odyssey. Odyssey simply gives a channel for people to communicate their opinions. When I click through the articles on Odyssey, I am proud to see articles with opinions that conflict others. Instead of suppressing voices and telling someone that they're not qualified enough to share their opinion (like journalism often does), Odyssey provides a way for people to engage with each other.
Recently, the CEO of Odyssey, Evan Burns, said, "Odyssey aims to reverse focus from viral content to content that's actually engaged with." Which, in turn, is exactly what the author of this blog post is doing. Sure, they bashed the site, but they were engaging with material produced by people of our generation. Opening dialogue is often one of the most crucial aspects of learning and participating in the world around us, and I would hope that the author of this blog post would look around at the rest of Odyssey and maybe even consider writing. I mean, hey, if you don't like it, add something you do like to it.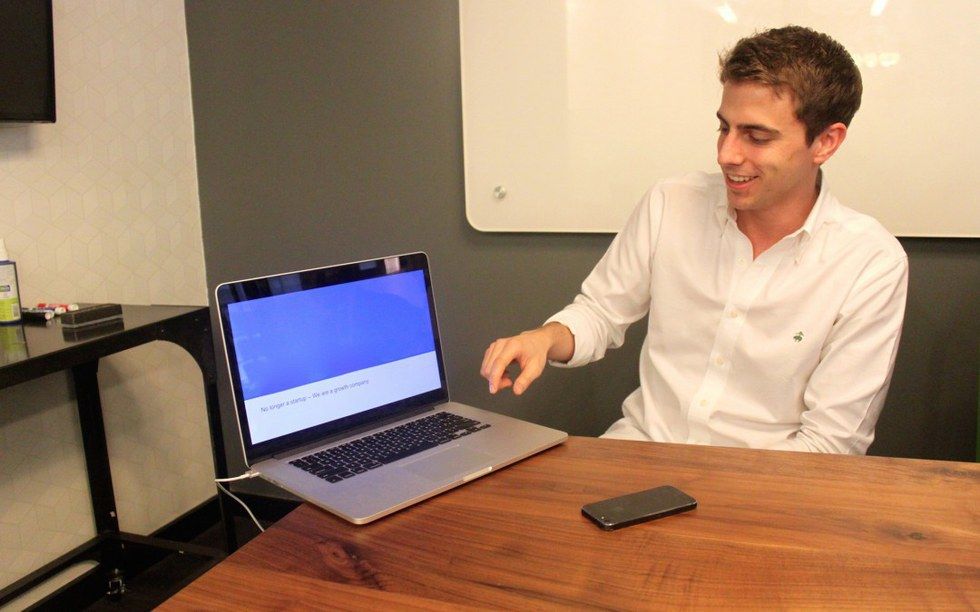 I write this thinking about my own opinions toward Odyssey almost a year ago, and now thinking toward this summer, where I'll be interning in Odyssey national office with other great students who feel just as passionate about Odyssey as I do. I cannot contain my excitement for having the opportunity to help grow this platform that gives so many people a voice. I am eternally grateful for the learning opportunities Odyssey has given me and am excited for so many more.
This is why I love Odyssey, and I hope you do too. Here's to continuing to provide a platform for our generation to make a difference in the world.