Oh toddlers, babies and children. The countless crying and screaming sessions. The numerous diapers I have had to change. I hope, with all of my heart, that my fellow daycare workers out there relate to this list.
1. Scoping the room for possible poopy diapers has become a way of life for me. I will find the diaper and it will be changed ASAP.
Ever since I began working in a child care facility, I feel like my spidey-sense, (aka my poopy-diaper-sense) tingles every time I catch a whiff of something horrid. It is my responsibility to make sure when their parent arrives, they have not been walking around with a number two coming out the sides of their onesies. Gross.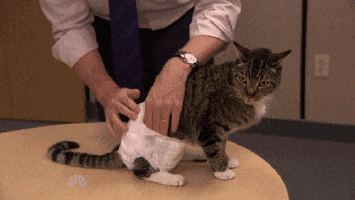 2. I am used to coming home after a long day at work with questionable stains on my shirt.
From holding drooling babies to snotty-nosed cries on my shoulder, I have learned to just let it be. Not once have I came home from work without a white crust on my shoulder. I could have gotten to the tissues sooner, but when you're hawk-eyeing the room full of toddlers with a snotty baby in your hand, sometimes you just don't have the time. I need to invest in some stain-proof clothing.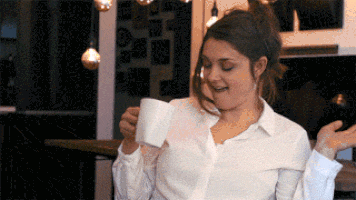 3. Becoming friends with coworkers is KEY.
You need a shift covered? BAM, your new friend/coworker will gladly take it. I think getting along with your coworkers is incredibly important step in creating a bonded-work environment. A parent does not want to drop their kid off in a hostile work environment. Now, lets get in a circle and sing Kumbaya.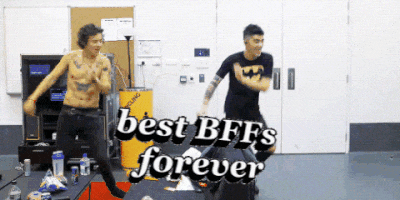 4. Listen to the parents.
I have endured countless helicopter parents in my time working in childcare. If a parent lets you know that they have trouble getting along with other kids, you don't place that child in the mix of toddlers fighting over trains. Along with that, it is important to make sure you are clear on what the child is allergic to, nap patterns, feeding patterns, etc. Our mission is to provide the best service for the kids and parents possible. No, the moms dropping off their child are not crazy, they just want the safest experience for their child.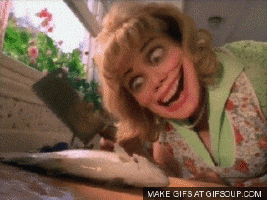 5. Sanitize everything
I will never forget my first week of working in child watch, it was incredibly hectic. But of course, I ended up with a cold after my last shift of the week. Keeping my health up is so incredibly important while working around kids. And we all know kids are the best at stirring up germs. Hand Sanitizer, aka "Magic Soap," has become my best friend. And making sure every toy, table, seat and chair is clean by the end of the day is crucial to maintaining a safe environment not only for the kids, but for the staff.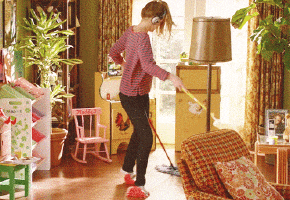 6. TFW a parent loves you
When you've been working in childcare for a while, you start to bond with the parents of the kids you are watching. I have fallen in love with almost every baby/toddler/kid I have watched. I think that it shows when I get a little depressed when their parents come to get them. The best feeling in the world, however, is when a parent tells you that their child constantly talks about you once they leave. Making an impact on these little ones is my favorite thing in the absolute world.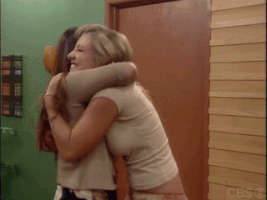 7. You wouldn't choose any other job.
Being an early childhood education major, I have grown to love kids. Being surrounded with them everyday, however, is something that has made me grow as a person. I love the kids, the parents and the amazing coworkers I get to have fun with every single day. I would take endless poopy diapers over a desk job any day.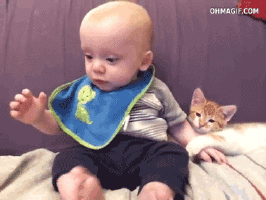 Attribution for Gifs: Giphy.com