First of all, let me make it clear that I'm not a sociopath. I'm not a psycho killer, qu'est-ce que c'est, either.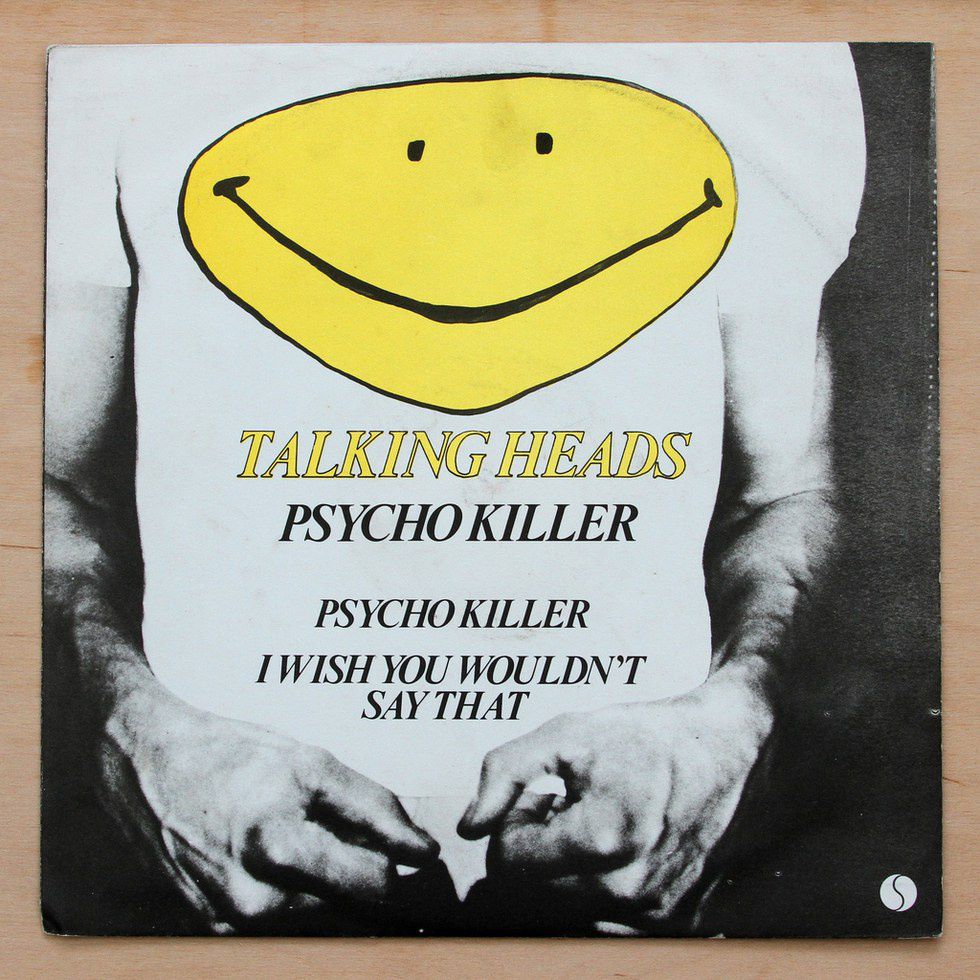 My interest in murder derives from reading Wikipedia articles on killers and watching true crime documentaries for years. For me, no topic is more interesting than murder because it's so absurd and perverse. I understand that I literally sound like a sociopath, but I know that many of you share this same guilty pleasure! I don't believe there's anything wrong with taking an interest in true crime, I mean, it's really interesting.
This has been an interest of mine for years, so I've accumulated a ton of knowledge (more than I should) about infamous killers. Who's my favorite serial killer? Tough question. If I had to choose, it would have to be Ted Bundy.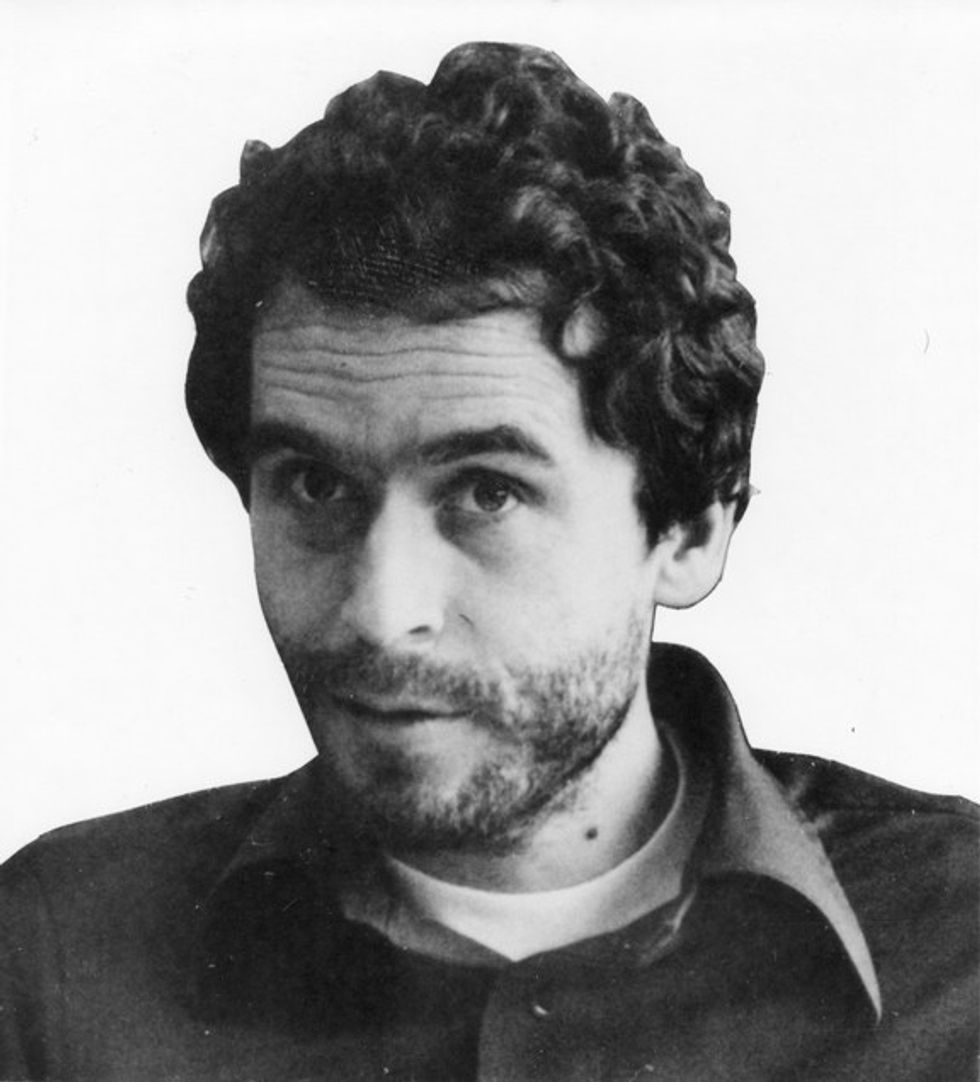 Bundy's undeniable charm is what makes him so iconic in my opinion. He used his good looks, deception, and charm to lure women away from safety. What's so interesting about Bundy is that he was virtually unidentifiable. He definitely didn't fit the bill for a serial killer. He was a nice looking psychology student who happened to have a sick desire for murder. He drove a yellow Volkswagon beetle, hardly the car of a killer. Fun fact: he targeted female college students, particularly those with long brunette hair parted down the middle. Guess who fits Bundy's victim profile? Me. Nevertheless, they fried him in 1989, so I have nothing to worry about.
Aside from literal serial killers, my hands-down favorite criminal is Charles Manson, who is still alive, surprisingly.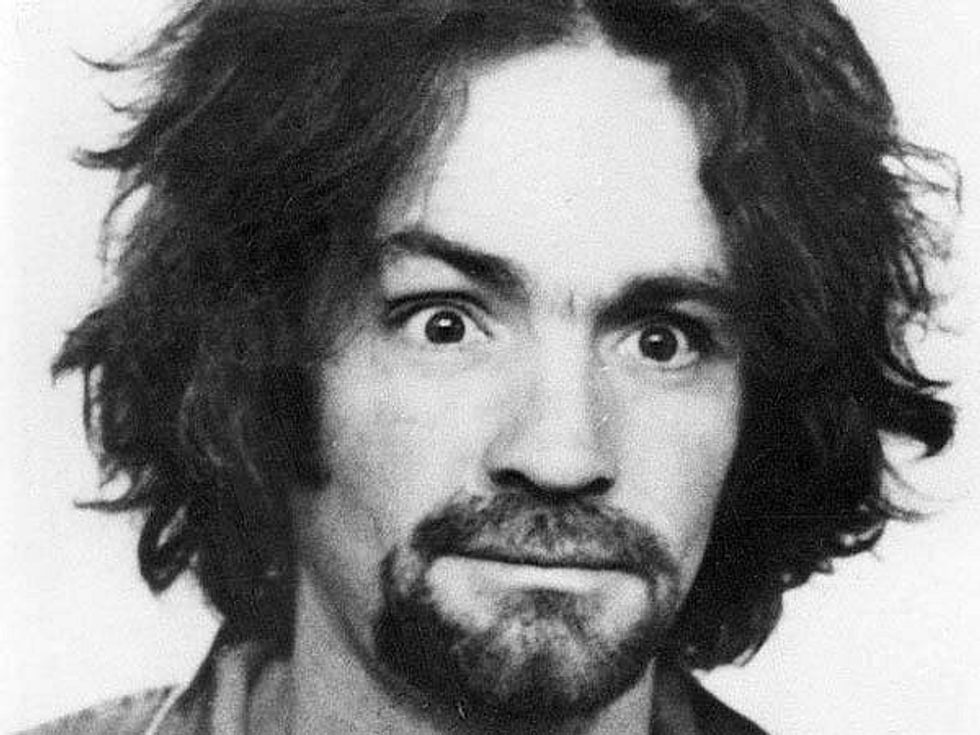 He's been my favorite for a long time due to the fact that, although he's convicted of seven (but definitely more) murders, he never killed anyone himself, at least during the time of the Manson Family murders. Instead, he single-handedly brainwashed his followers into committing several heinous crimes. Manson had ties with Dennis Wilson of The Beach Boys, which is probably another reason I find him so interesting (i.e. I love The Beach Boys). From Sharon Tate's murder to the Helter Skelter idea, Manson really left his mark on the '60s. He was eventually convicted and sentenced to death, except California had recently abolished the death penalty. From 1971 to the present, he has been serving a sentence of life imprisonment. You can send mail to his PO box if you want. You just might get a cryptic message in return.
If you find yourself intrigued by murder like yours truly, here are some of my favorites: This is the Zodiac Speaking, Ted Bundy Documentary, the subreddit r/serialkillers, Dexter, My Favorite Murder podcast, The Last Podcast On The Left, Charles Manson Interview, Murder of JonBenét Ramsey. So, now you know: I'm a freak! I have a truly guilty pleasure, but maybe you do too, and that's okay. Some of us just have a taste for the macabre.