Women have been fighting for gender equality for hundreds of years. Every year, women are getting closer and closer to being treated equally to men. With that said, there is still gender discrimination everywhere, including in the workplace and social relationships. One of the first steps toward reaching equality was on Election Day in 1920 when women were given the right to vote. It took activists and reformers a hundred years to win that right. There are still many triumphs that women need to overcome. Recently, a new movement toward equality caught my eye: the Free the Nipple Campaign.
Free the Nipple is a campaign aiming for the rights for women to be topless in public. It was named after Lina Esco's 2014 movie Free The Nipple. The campaign argues that it should be legal for women to be topless where men are allowed to be topless. When did nudity equal equality? Parading your nipples around for the world to see will not lead to gender equality, it will only lead to inequality.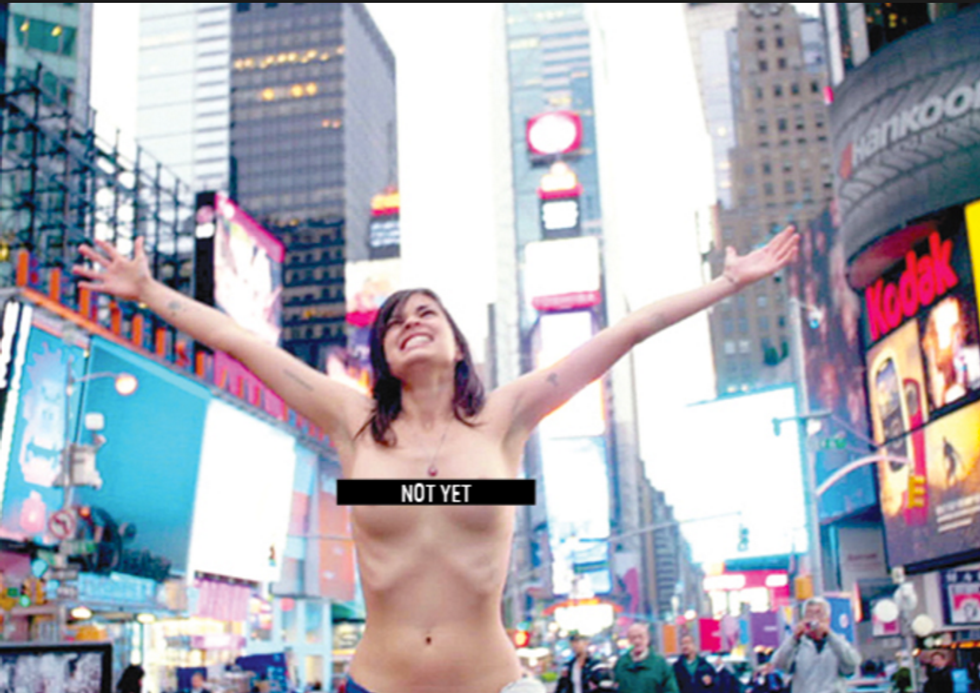 Not all men objectify or sexualize women, but there are still many that do. For those that still are not treating women equal, walking around with your breasts out will only increase their interest in looking at a woman's body. Women are fighting for being topless, as if men can just walk around with their body parts exposed to assert their power as their gender.
The Free The Nipple movement is supposed to show that just because women's breasts are bigger than men's doesn't mean that women's have to be covered. When did posting a picture of your breasts with tape over the nipples become a step towards equality? Justice isn't going around half-naked. There are hundreds of nude beaches around the world that welcome any gender to relax nude, but going around New York City without your shirt on would make anyone feel uncomfortable regardless of the gender.
Freeing the nipple will not lead to the equality goals that we should be reaching for. Being half naked in public will not lead to equality in the workforce, it will not lead to the first woman president or our ideas being considered as equal to men. There are still many steps that still need to be taken before women will be considered equal.
There is still pregnancy discrimination in the workforce. The Americans With Disabilities Act demands that employers accommodate with workers with medical complications, including those that resulted from complications from a pregnancy. That does not mean that if you get pregnant, an employer has to accommodate for you.
Being pregnant is not considered a disability, but employers still fire women not because they were pregnant, but because they were doing something from the result of their pregnancy. Some women don't get hired simply because they could possibly get pregnant. Any employer would never directly admit this as being a part of their decisions, but in the back of their minds that is what is being taken into consideration.
Pay inequality is still an issue that the women's rights movement is fighting for. A woman receives 79 cents for every dollar earned by a man. The gender wage gap is about 21% for virtually any occupation for where there are data earnings that can be tracked. Statistics say that if we keep at this same rate of change in salaries it will take over 44 years for women to be given the same pay as men. Parading around naked will not lead to the growth of this movement, but will only inhibit it from progressing any further.
Some women equality and empowerment by earning the right to show their breasts everywhere including Instagram and in public. The movement isn't realistic. Nudism is about desexualizing the naked body so that men and women can be around each other without sexual arousal, but it is inevitable for heterosexual men and women to get aroused by the sight of each other naked. The focus of women's equality is being shifted and the focus to be brought back to the original phenomenon of women being equal in the workplace as well as any other presence where men are considered superior to women.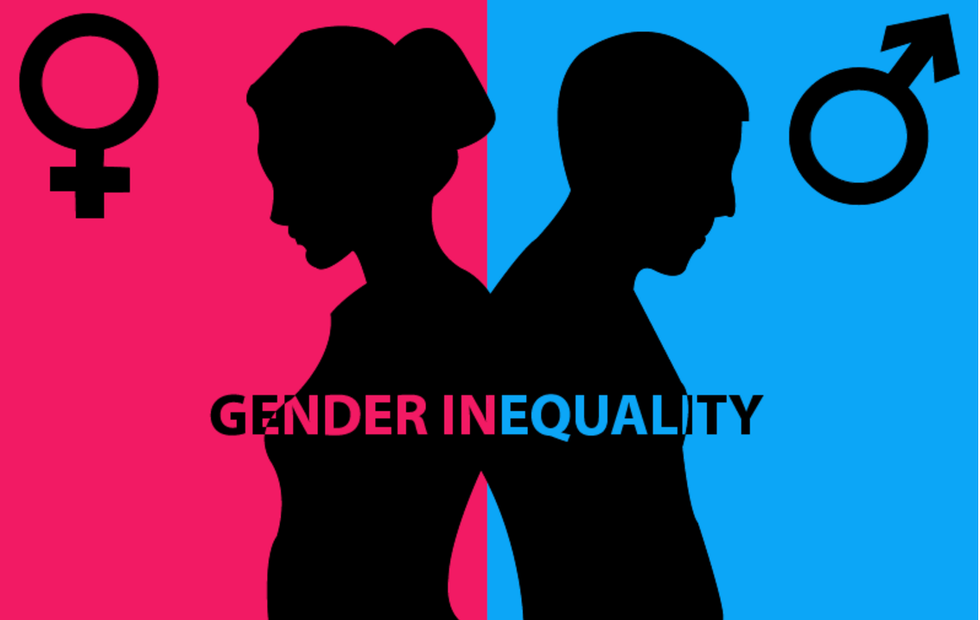 This is not to say that I don't agree with the right for women to breastfeed in public. I strongly believe that women should have the right to feed their child without being told to stop. That is a completely different campaign. I would like to make it clear that my opinions of the Free The Nipple campaign are not the same views as I have on the nature of breastfeeding.
We are taking bigger strides each year and someday women will be treated as equals. We don't need to remove our clothes to be able to accomplish this goal.