After the massive fire that devastated large parts of the Notre Dame Cathedral in Paris, the 850-year-old cathedral's spire fell. French President Emmanuel Macron addressed the nation to share in the nation's sorrow but gave hope for the future. This includes the rebuilding of the cathedral together and making it more beautiful than ever. "The fire of Notre Dame reminds us that our story never ends. And that we will always have challenges to overcome. What we believe to be indestructible can also be touched," Macron said.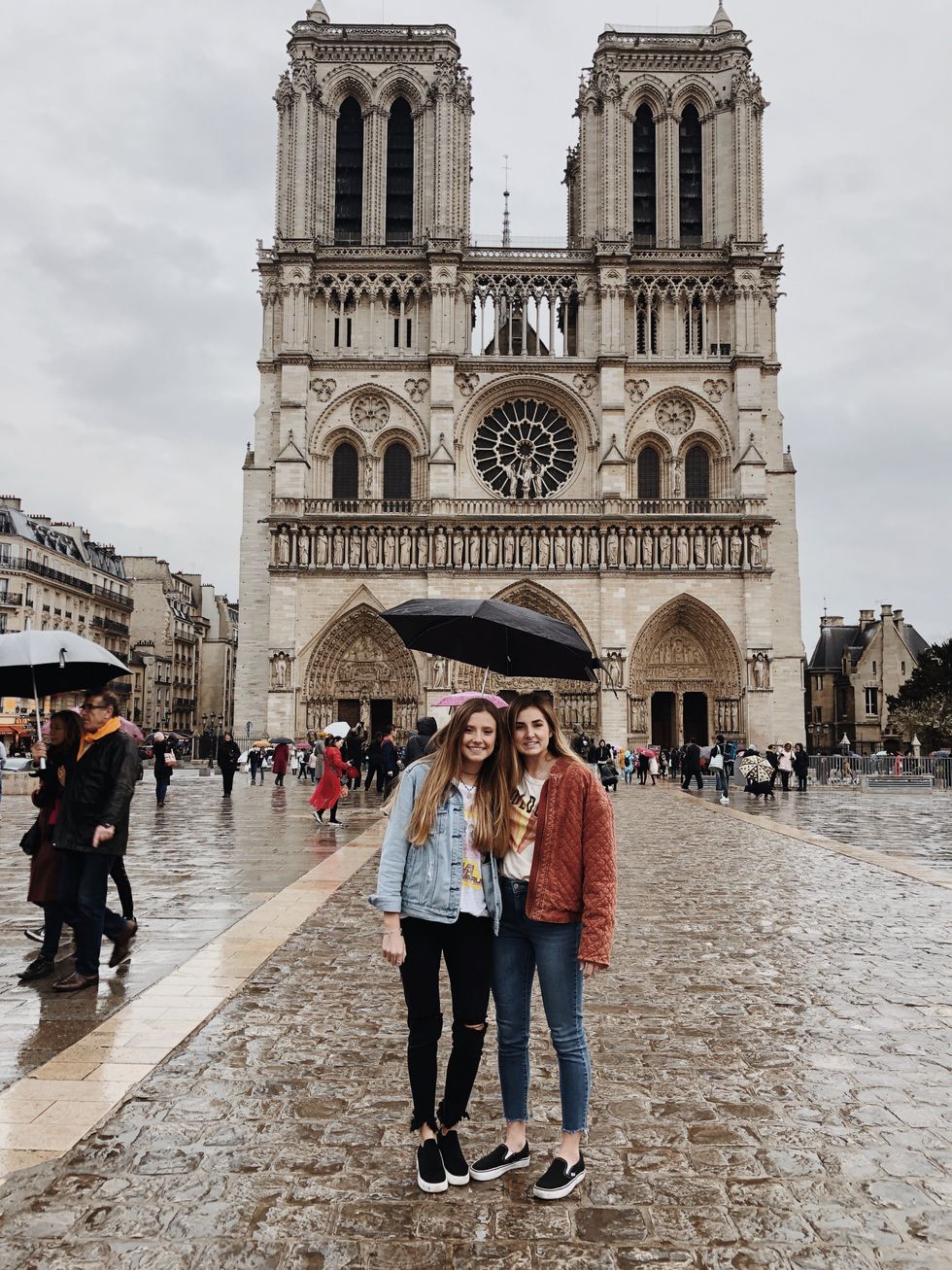 Tyler Reid
Among many others, Tyler Reid is saddened for Paris and the church. Although, she counts herself blessed to have seen it such a short time before it was destroyed. Reid, who was lucky enough to visit the amazing structure this past spring break, remarked:
My trip was filled with so many wonderful sites. Although, because Notre Dame carries the title of most-visited monument in Europe, my expectations were high. When I first walked up, there isn't one specific feeling I got; instead, it was more of a million thoughts running though my head. Once inside, looking at the massive stained glass windows combined with all the details in every crevice, it was hard for me to imagine people actually building this without the technology we have today. This hand crafted masterpiece really is so influential considering people still went there to worship, even after so much time has past and so many other cathedrals had been built. This proves how special the Notre Dame Cathedral really is. Due to my experience here, hearing about the fire hurt my heart, especially thinking about how some of the irreplaceable artworks and all of this history may be gone. This place truly influenced people, including me, and for it to be gone is a true tragedy.
Like Macron, Reid shares in the sorrow; although, for her, it was just from one visit. This proves the amazing impact the Notre Dame Cathedral had and hopefully will continue to have even after this devastation.